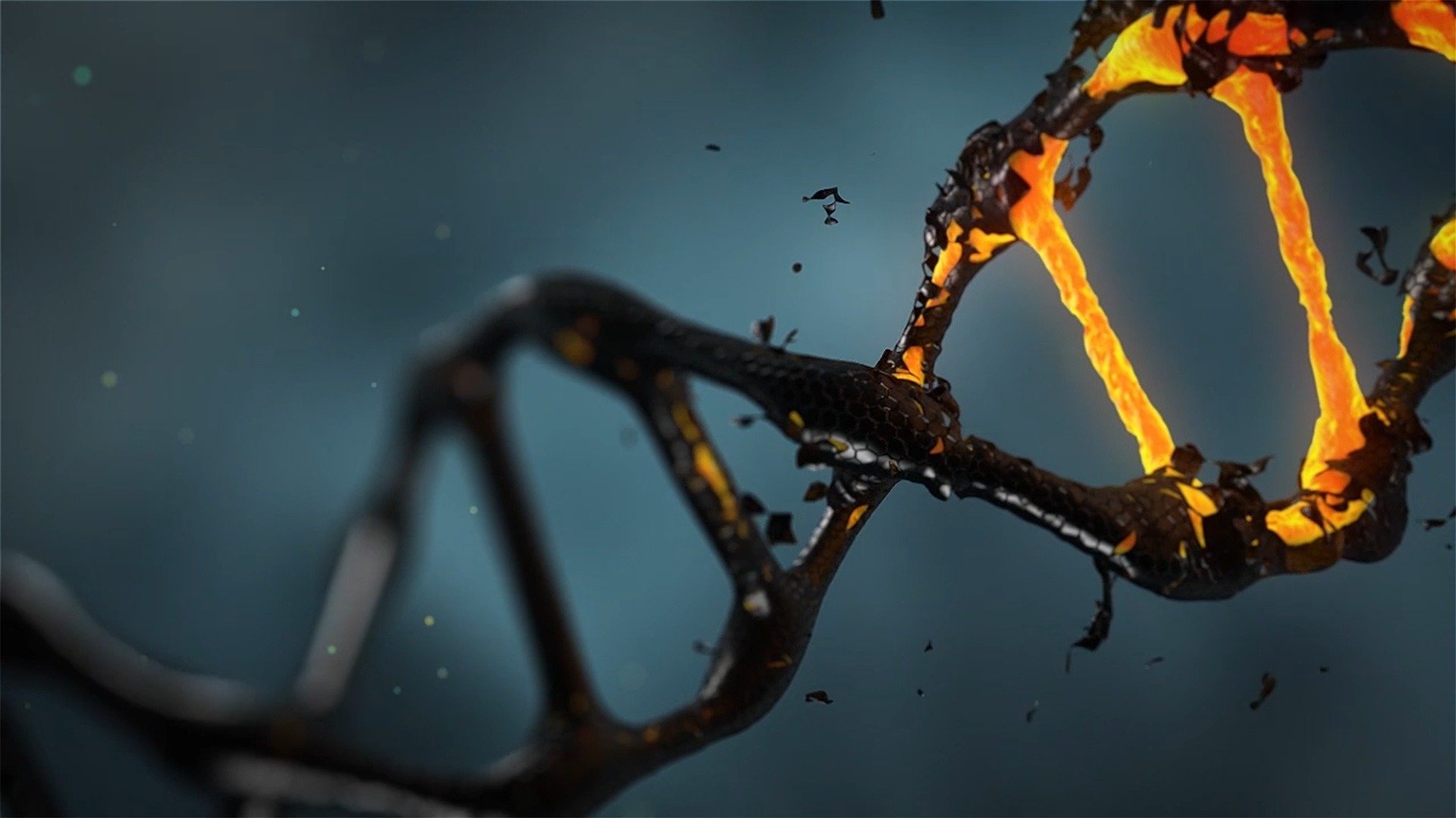 2020, A Year of Shift
As we trudged knee-deep through the course of this year, we witnessed dramatic adjustments in our life. In scientific measurement terms, we experienced a "shift-ton" of change. Many human and pet viral strains arise from genetic mutations, processes commonly referred to as "shift and drift."
Antigenic drift represents subtle changes that occur through transcription errors. For multicellular mammals like ourselves, we require high fidelity when copying our precious genome. DNA's stable nature, dual helix, and multiple, proofreading, enzymatic safeguards ensure flawless duplication within each of our cells' nucleus.
Podcast: Free Audio File
If you prefer to listen to podcasts, feel free to play the audio version of this blog by clicking on the player above.
Podcast: 2020, A Year of Shift
Length: 7 minutes 59 second
Written and read by the author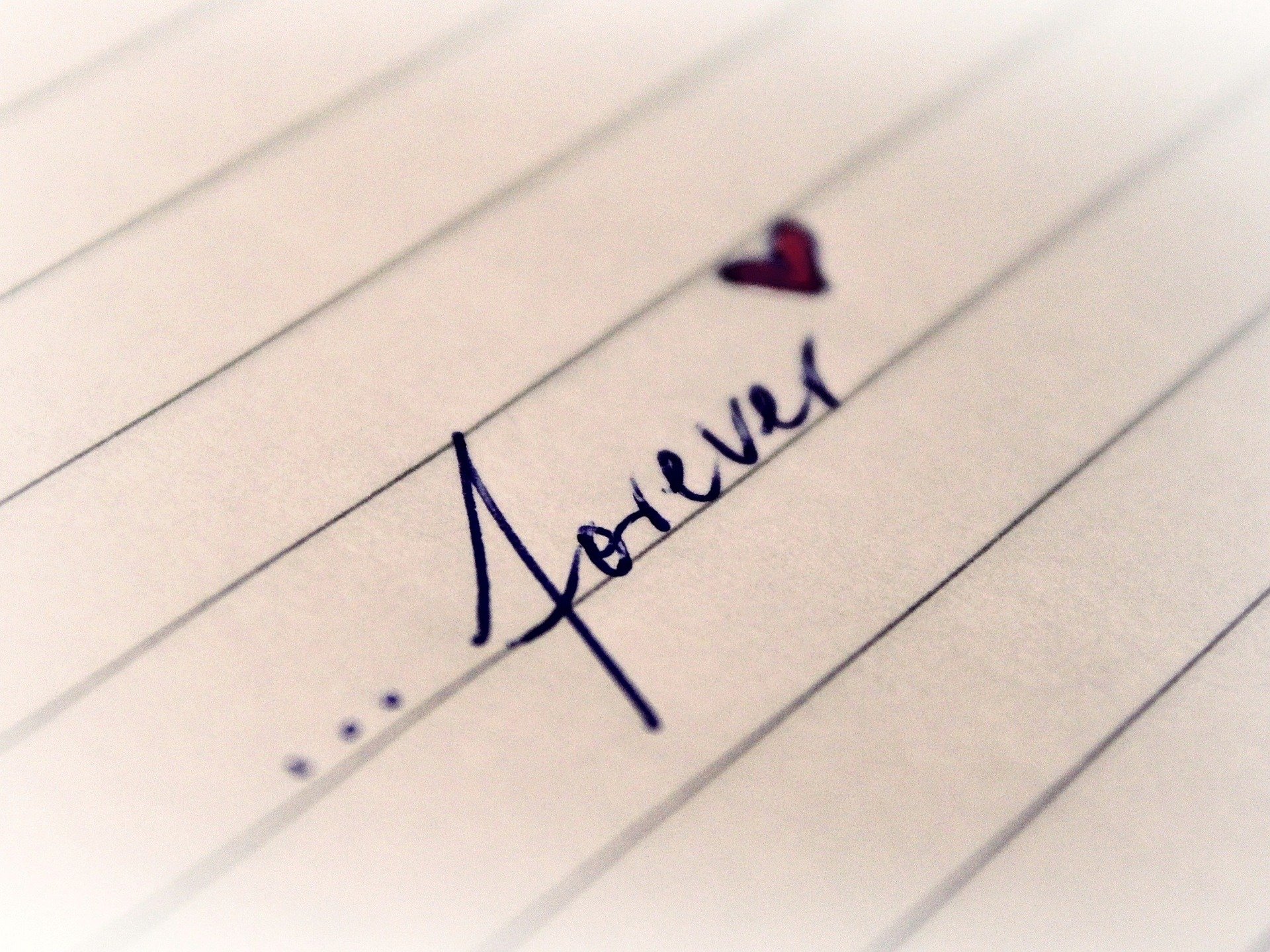 What Lasts Forever?
Many viruses, like feline herpesvirus type 1, similarly code themselves with double-stranded DNA. Replication after replication and host after host, feline herpes remains unchanged in genetic makeup. When you have a winning formula, why change? After all, other than diamonds, what else besides herpes lasts forever?
Influenza utilizes single-stranded RNA and forces mammalian cells to transcribe it when making more viruses. Our cells copy RNA with a four-magnitude error copy rate as compared to DNA. As replication proceeds, small nucleotide errors creep into their genome. While random error represents a disaster for a multicellular organism's genome, it epitomizes evolutionary innovation for many viruses.
The main surface proteins for influenza are HA (hemagglutinin) and NA (neuraminidase). These proteins represent the "H" and the "N." Minor, genetic alterations allow the viral antigenic proteins and characteristics to slowly drift from the original viral prototype. Initially, these variants hardly alter the virulence or immunologic patina of these viruses. Our immune system recognizes them as before. As the first strains emerge, cross-protection prevails.
Over time, these new strains adopt new characteristics, perhaps more or less virulent, or with varying contagiousness levels. With HA and NA imparting some of these attributes, our immune system's ability to cross protect narrows as this protein diversity widens. Influenza's antigenic drift represents a core reason why flu shots are updated yearly and why people can get infected from this pathogen more than once.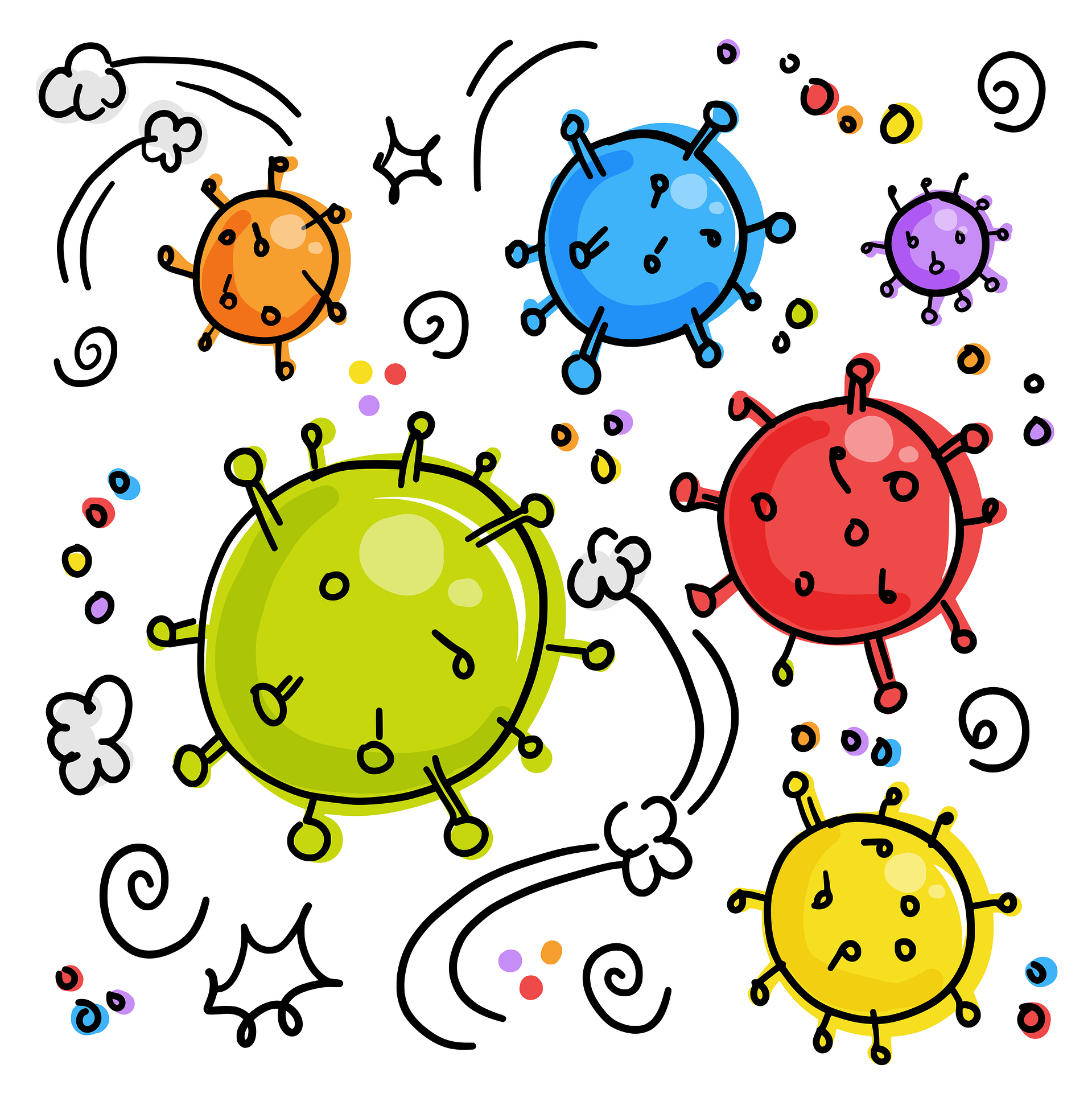 Shift Means Sharing
Drift's small alterations bear enough similarity that pandemic generation through this modification remains remote. To generate novel viruses that take the world and a species by storm requires more significant change – that is, a population entirely naïve for most aspects of the pathogen. For this leap, Antigenic Shift provides the mechanism, and influenza viruses believe that "teamwork makes the dream work."
As of 2020, the CDC has recognized 18 HA and 11 NA protein variants within Influenza subtype A. Shorebirds and waterfowls maintain most influenza subtypes as reservoir hosts. However, another species, working as a mixing vessel, concerns humans more. This species' respiratory system houses both human and avian receptors that the HA protein uses to establish infection. We label these animals Sus scrofa domesticus, or "pigs," or as non-vegan or non-vegetarians call them, "pre-bacon."
The scenario that keeps the CDC up at night occurs regularly. Pigs become infected with multiple avian strains. For a mnemonic, "shift" means "sharing." Multiple strains begin to mix and match genetics. For example, imagine a pig who is infected by H1N1, H2N2, and H3N3. If we mix and match these three Hs and Ns, we theoretically get 9 variations (H1N1, H1N2, H1N3, H2N1, H2N2, H2N3, H3N1, H3N2, and H3N3). This is where the shift gets real.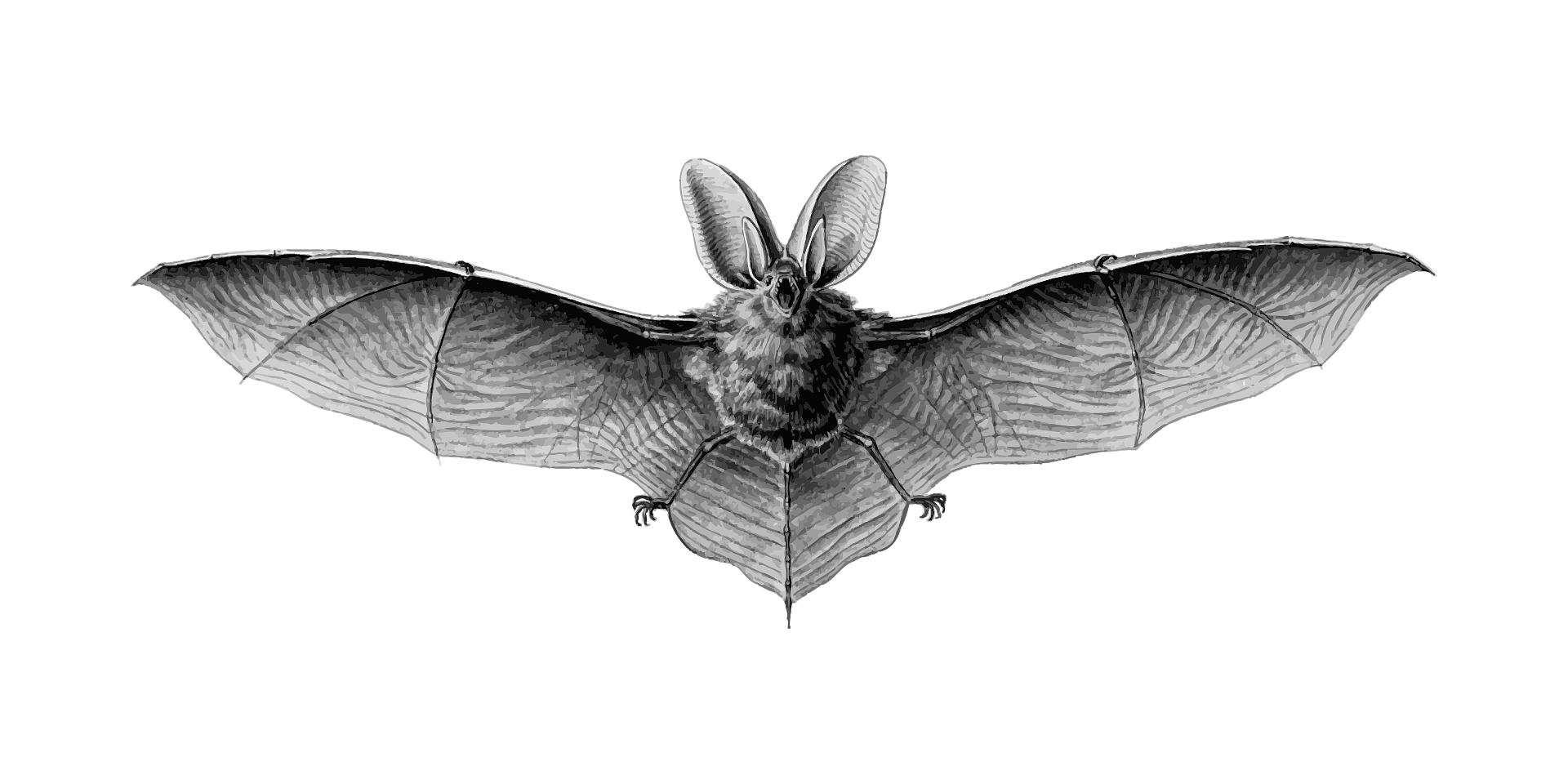 The Next Pandemic May Also Be Bat-tastic!
Scientists have identified 131 naturally occurring subtypes out of the 198 mathematically possible combinations. The CDC keeps a close vigil against the next influenza pandemic. For humans, the risk is not all the same. H's with the number of 1, 2, 3, 5, 7, or 9 HA proteins may represent top risks for pandemics. To exponentially magnify the problem, each influenza subtype encompasses drift variations with different characteristics known as groups or clades. Then, like a Russian Matryoshka doll, another layer within the clades exist, forming sub-clades.
Recently two strains, gilded with new HA and NA proteins, took flight within a novel reservoir host, the bat. Even though bat influenza viruses do not appear to infect human cells, the potential exists, and this fact should terrify you. This chilling, chiropteran contagion group of mammals are bat-shift crazy factories for enveloped, RNA viruses with the potential for deadly zoonosis. Bat diseases plague us, through transmission and/or progeneration, precipitating rabies, Ebola and Marburg viruses, Nipah and Hendra viruses, severe acute respiratory syndrome (SARS) coronaviruses, and SARS-CoV-2, the causative agent of COVID-19.
While 2020 Has Been a Year of Shift, a Brighter 2021 Is Ahead
Shift happens - from the Spanish flu, which killed more people than World War I, to our current pandemic. Beyond human history, viral shift has wiped out millions of lives for millions of years. Now, whether protecting cats, dogs, horses, or humans, we must remain on the qui vive for deadly shift within RNA viruses. Our current medical knowledge and innovation place us in a most enviable place from our earlier pandemic protocols involving miasma theory, witches, and superstition. How lucky we truly are! Despite the drift, we will survive. Despite the shift, future generations will thrive. And hopefully, despite ourselves, we will safeguard this precious planet and its inhabitants. Stay well, be grateful, and let's focus on a brighter 2021.
First Published in the Pulse Magazine
Dr. Christopher Lee pens the monthly column, Medical Leeway, in the popular Southern California VETERINARY MEDICAL ASSOCIATION (SCVMA) magazine, Pulse. The SCVMA published this article in their October 2020 magazine on page 24.
               Click HERE for the SCVMA website
               Click HERE for the Pulse magazines in 2020
               Click HERE for the December 2020 edition
Access to these magazines is free and holds wonderful content. Whether you live in Southern California or not, consider joining the nation's largest regional VMA. Veterinary and technician students can join for free. Become a member today!
References and Further Reading
1. Carey, L. (2015, December 10). RNA polymerase errors cause splicing defects and can be regulated by differential expression of RNA polymerase subunits. Retrieved October 28, 2020, from https://elifesciences.org/articles/09945
2. CDC. (2018, September 27). Bat Influenza (Flu). Retrieved October 28, 2020, from https://www.cdc.gov/flu/other/bat-flu.html
3. CDC. (2019, October 15). How the Flu Virus Can Change: "Drift" and "Shift." Retrieved October 25, 2020, from https://www.cdc.gov/flu/about/viruses/change.htm
4. CDC. (2018, September 27). Influenza A Subtypes and the Species Affected. Retrieved October 27, 2020, from https://www.cdc.gov/flu/other/animal-flu.html
5. CDC. (2017, April 19). Influenza Type A Viruses. Retrieved October 27, 2020, from https://www.cdc.gov/flu/avianflu/influenza-a-virus-subtypes.htm
6. CDC. (2019, November 18). Types of Influenza Viruses. Retrieved October 27, 2020, from https://www.cdc.gov/flu/about/viruses/types.htm
7. Gutzwiller, M. E., Brachelente, C., Taglinger, K., Suter, M. M., Weissenböck, H., & Roosje, P. J. (2007). Feline herpes dermatitis treated with interferon omega. Veterinary Dermatology, 18(1), 50-54. doi:10.1111/j.1365-3164.2007.00556.x https://www.ncbi.nlm.nih.gov/pmc/articles/PMC7169256/#__ffn_sectitle
8. Jones, D. (2018, January 26). More People Died in the 1918 Flu Pandemic Than in WWI. Retrieved October 28, 2020, from https://www.history.com/news/spanish-flu
9. Latinne, A., Hu, B., Olival, K.J. et al. Origin and cross-species transmission of bat coronaviruses in China. Nat Commun 11, 4235 (2020). https://doi.org/10.1038/s41467-020-17687-3
10. Ma, W., Kahn, R. E., & Richt, J. A. (2008). The pig as a mixing vessel for influenza viruses: Human and veterinary implications. Journal of molecular and genetic medicine: an international journal of biomedical research, 3(1), 158–166.
11. MacKenzie, R. (2018, January 25). DNA vs. RNA – 5 Key Differences and Comparison. Retrieved October 28, 2020, from https://www.technologynetworks.com/genomics/lists/what-are-the-key-differences-between-dna-and-rna-296719
12. O'Shea, T. J., Cryan, P. M., Cunningham, A. A., Fooks, A. R., Hayman, D. T., Luis, A. D., Peel, A. J., Plowright, R. K., & Wood, J. L. (2014). Bat flight and zoonotic viruses. Emerging infectious diseases, 20(5), 741–745. https://doi.org/10.3201/eid2005.130539