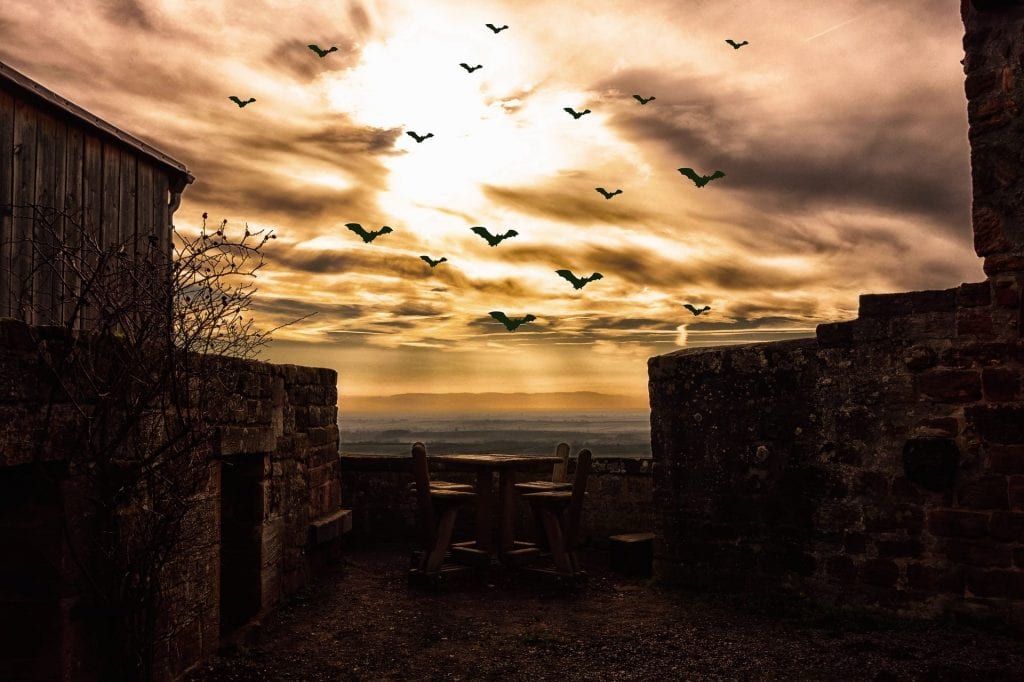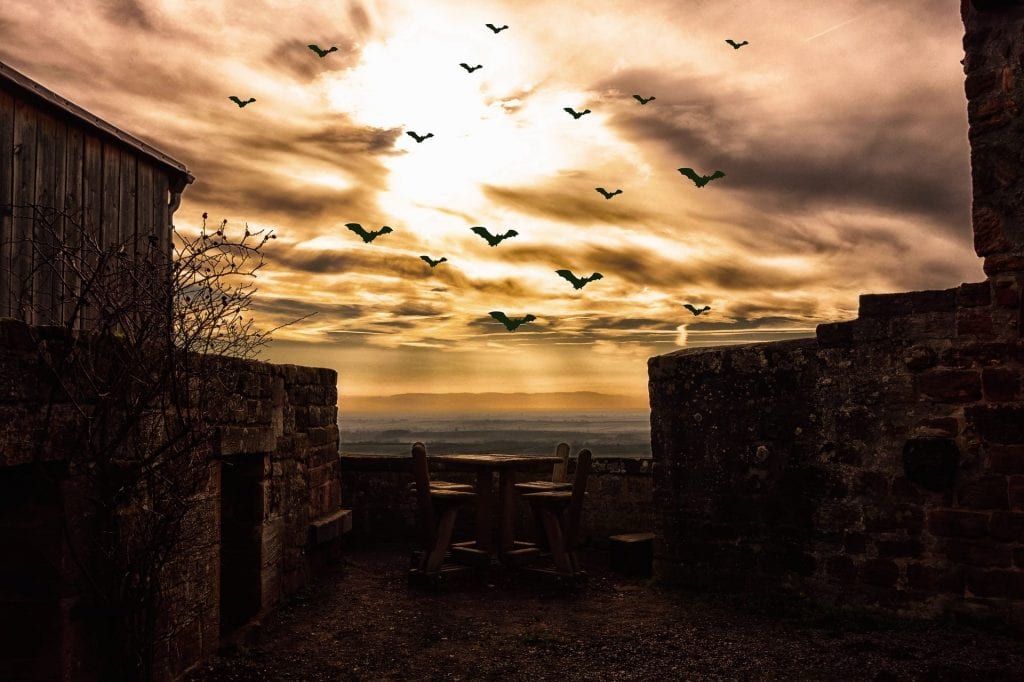 A bat lives as a small, unassuming creature.  Most people fear them, and rightly so.  Bats are known vectors of rabies.  But, they should be thought of as protectors of humans.  Bats silently guard us nightly from diseases such as West Nile, Zika, chikungunya, and dengue fever.  For example, the little brown bat can eat up to 500 mosquitoes per hour. Mexican free-tail bats consume nearly a quarter pound of mosquitoes every night.  Put a few million bats together in one colony, and vector control goes to a whole new level.  Estimates of the economic impact in Texas alone reaches nearly $1.4 billion annually in reduced crop losses and reduced pesticide application.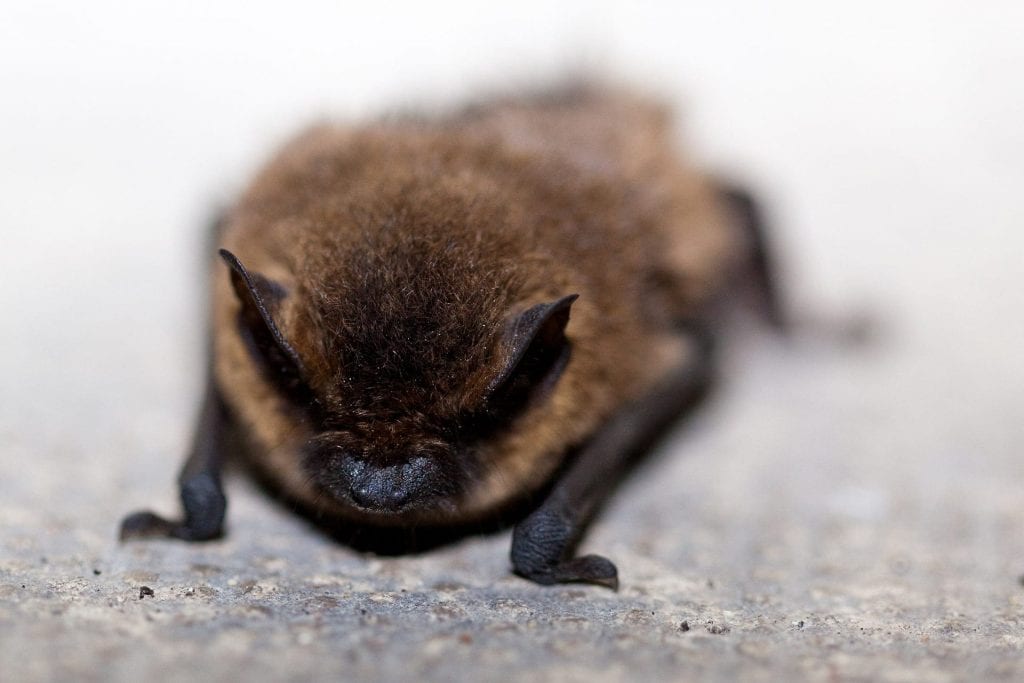 Pseudogymnoascus destructans
This nocturnal protection precariously hangs by a thread.  A nose, actually.  The bat populations in North America suffered a tremendous set-back from a little-known fungus beginning in 2006.  White-nose syndrome (Pseudogymnoascus destructans) is highly contagious and can wipe out entire colonies of bats in a very short amount of time. The fungus invades and destroys the skin of hibernating bats.  The bats wake frequently during the winter, burning through their fat reserves quicker.  Those that survive the winter succumb to the infection in the spring when they activate an immune response to the fungus, leading to a secondary autoimmune destruction of additional skin.  Case fatality rates range from 70-100%.
Where did it begin?
How and why did this scourge suddenly appear?  Speculation places the origins in Europe.  Bat colonies in Europe and Asia appear to have immunity to white-nose syndrome.  With no direct contact between colonies in the US and colonies in Europe, human fomites top the list of suspects.  Introduced in New York in 2006, the disease quickly swept across the country.  It has been confirmed in 28 states, most recently in Texas.  Once introduced into the ecosystem, the fungus can persist in the environment for long periods of time, and can be carried by migrating bats to new locations.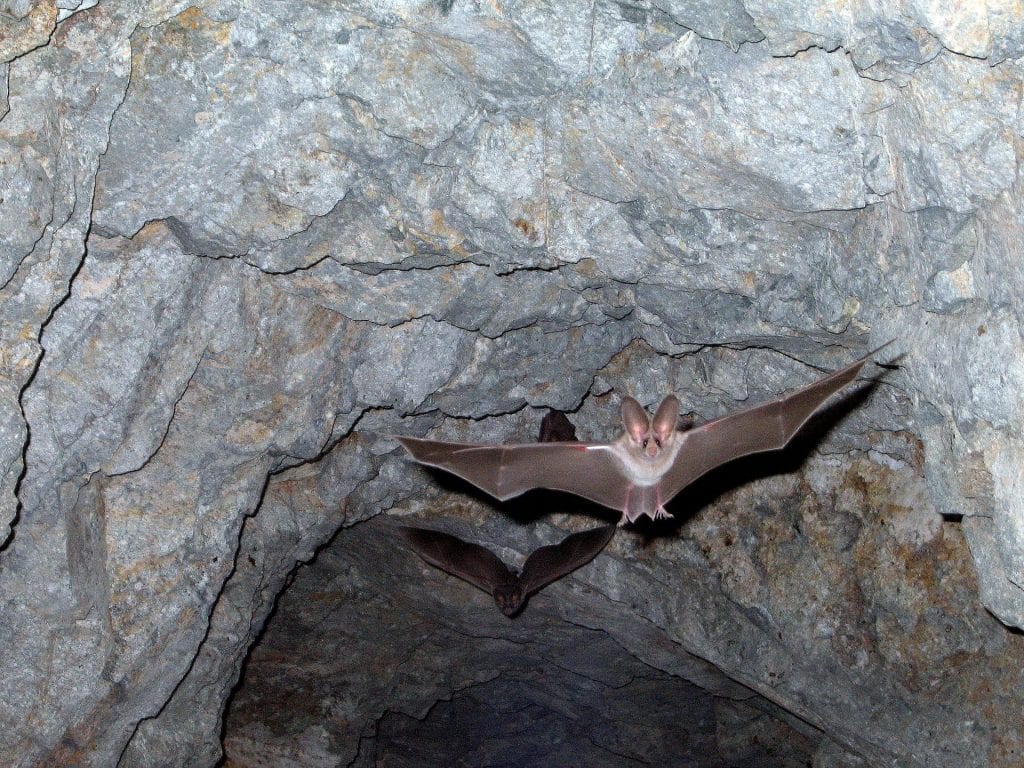 Treatments?
Research strives to find a treatment for the disease.  Difficulties arise in the unique ecosystems of caves.  Many non-target, rare species co-exist in the caves.  Closing caves to non-essential human traffic remains the only protocol.  More needs to be done, and quickly.  Some areas of the Northeast have seen a 99% decrease in bat populations in the last decade.  The little brown bat and the eastern small-footed bat face extinction.
Help bats to help us
Bats have gotten a bad rap through the years, but they remain our allies.  We need to do our part to protect them, and stop the spread of white-nose syndrome.  The silent predators of the night guard us while we sleep.
[amazon_link asins='0316051632,B004MFYKM8,B01FKUXLG4' template='ProductCarousel' store='vetzone-20' marketplace='US' link_id='e87ec9e2-306a-11e8-8a9a-d982bd66bed1'][amazon_link asins='1118553985,1935660020,0199946647,130526892X,1607951789' template='ProductCarousel' store='vetzone-20' marketplace='US' link_id='aa3e86be-ce1c-11e7-ae16-0944a45c35a3']