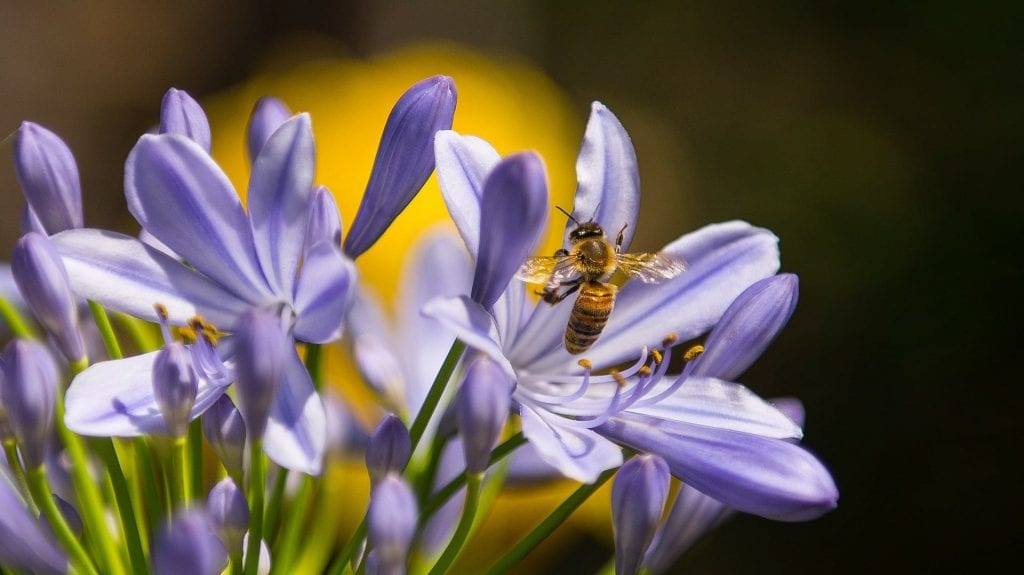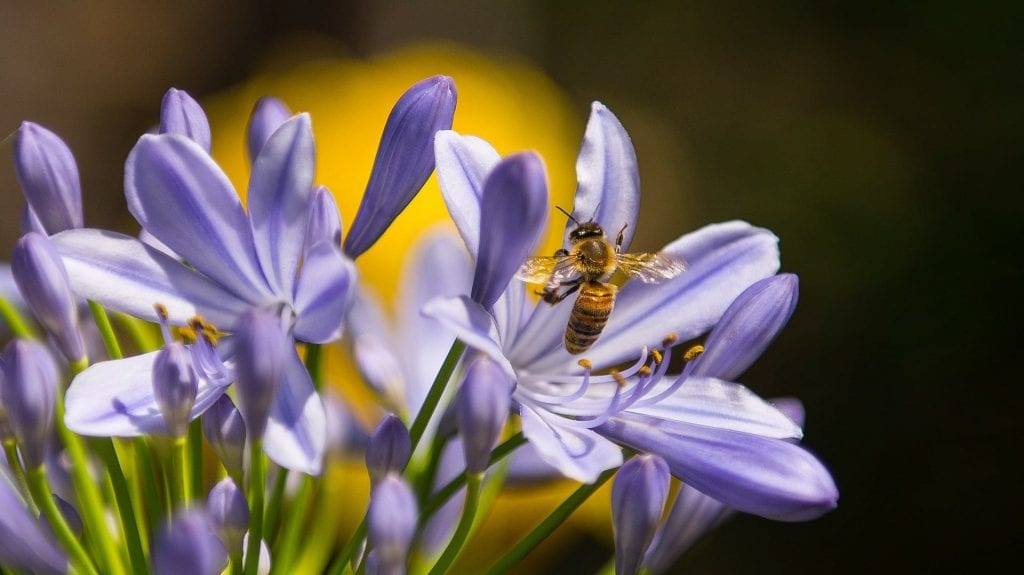 We have discussed many aspects of agriculture and food safety.  There remains one species of food producing animals who rarely get the credit they deserve.  This group forms the backbone of many sectors of agriculture, and often go unnoticed.  While they do give their lives to provide subsistence for humans, we do not eat them.  A highly infectious disease is sweeping across multiple continents, threatening the very existence of these animals.
The unsung heroes (or heroines, as it were) of American agriculture are honey bees.  Without these valuable insects, we would not have the abundance of apples, cranberries, melons, broccoli, blueberries or cherries that we are used to.  Almonds are completely dependent upon honey bee pollination.  Honey bees contribute nearly $20 billion to US agriculture annually.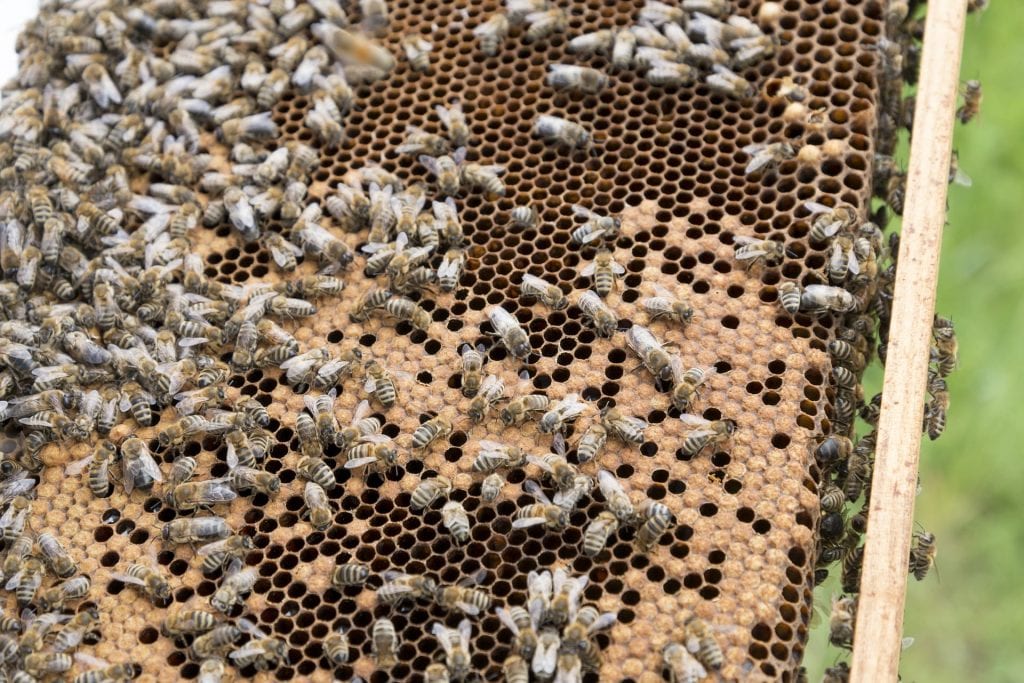 Paenibacillus larvae
American foulbrood (AFB) was first described in 1906 as being distinct from European foulbrood (EFB).  Since that time, AFB has spread worldwide.  Caused by Paenibacillus larvae, the disease continues to be highly fatal to infected hives.  The Gram-positive bacteria forms spores that survive in the environment for up to 40 years.  Spores transfer between colonies in infected honey, by infected queens, on combs, or other fomites. Due to the high fatality rate, both AFB and EFB are OIE reportable diseases.  AFB is not zoonotic.
Exponential spread
On first glance of an AFB infected colony, only a few dead larvae may be noted.  Infection occurs approximately 48 hours after hatching.  Larvae older than 53 hours are resistant to infection.  Spores are ingested by the larvae, and then germinate in the gut, leading to death of the larvae.  Dead larvae shrink, drawing the capping down into the cell.  The larvae will turn brown, and have a necrotic, foul smell.  A frame infected with AFB will have a patchy appearance, with few healthy larvae and many empty cells.
Each dead larva contains millions of spores, acting as a source of infection to the rest of the colony.  Worker bees inadvertently spread spores when they try to clean up and remove dead larvae.  Robber bees can unknowingly take contaminated honey back to their own hives.  Any equipment known to be contaminated with spores must be burned or treated with a boiling lye solution.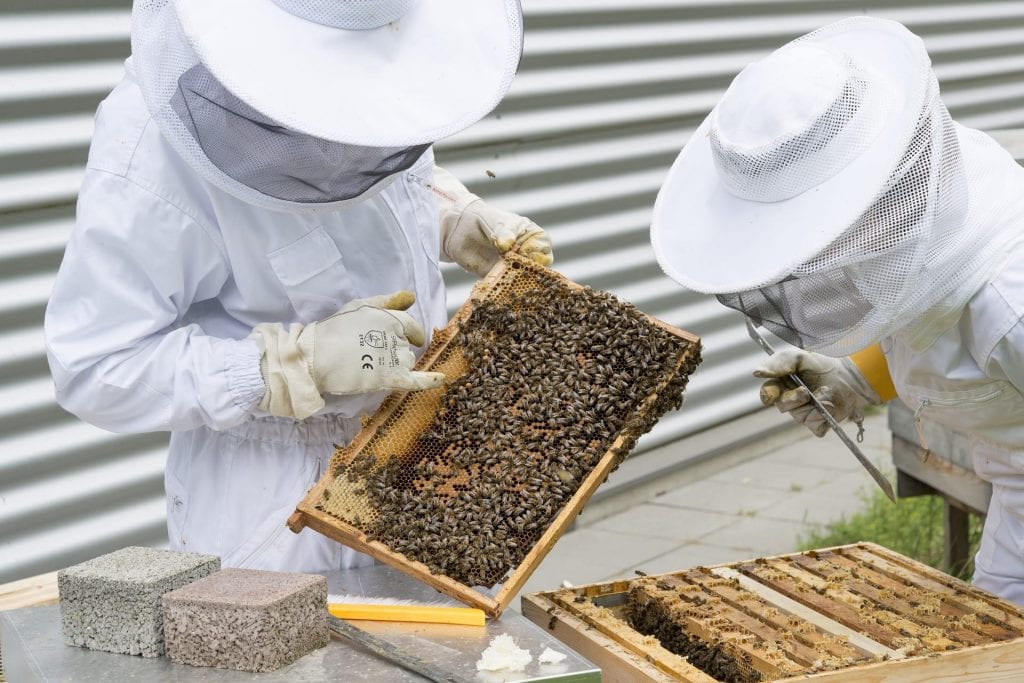 Control and Prevention
Terramycin is the only approved treatment for AFB in the US.  It works by preventing germination of the spores in the larvae.  This gives the colony a chance to raise normal brood.  If spores remain within the hive, the disease will recur once treatment is stopped. Prevention of disease consists of two treatments in spring, another 4 weeks before adding supers in summer, and an additional two treatments in the fall after removing supers.  Work closely with your veterinarian to follow drug withdrawal times to prevent contamination of honey.
As with many infectious diseases, biosecurity goes a long way to preventing disease transmission.  Do not share equipment between apiaries.  Only feed honey from known clean hives.  Be suspicious of swarms in areas of known AFB infection.  Inspect colonies on a regular basis for signs of disease.