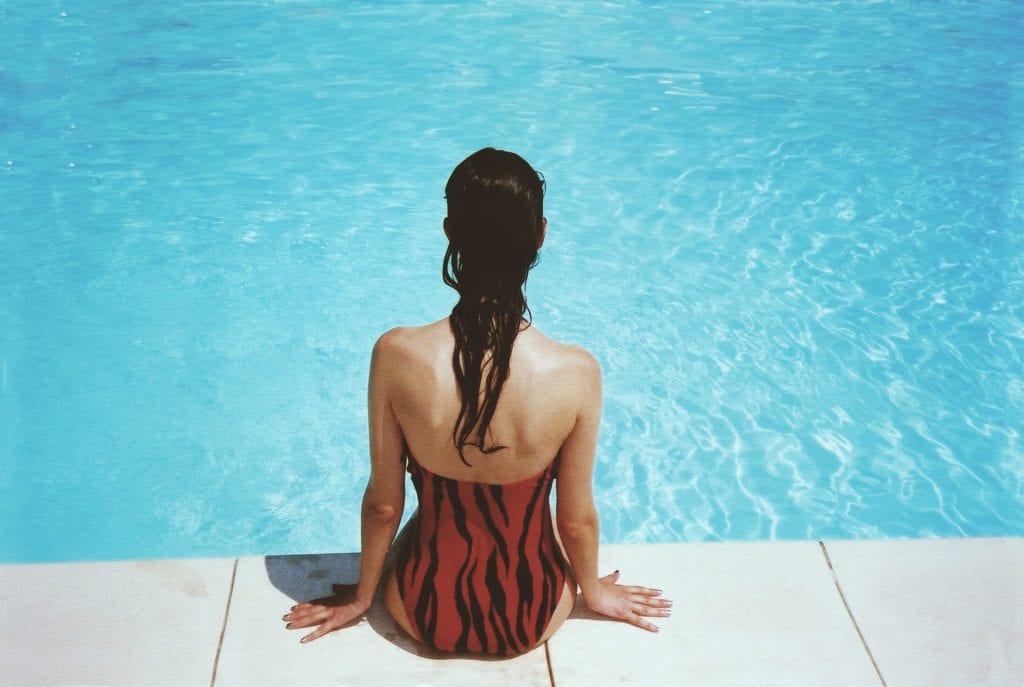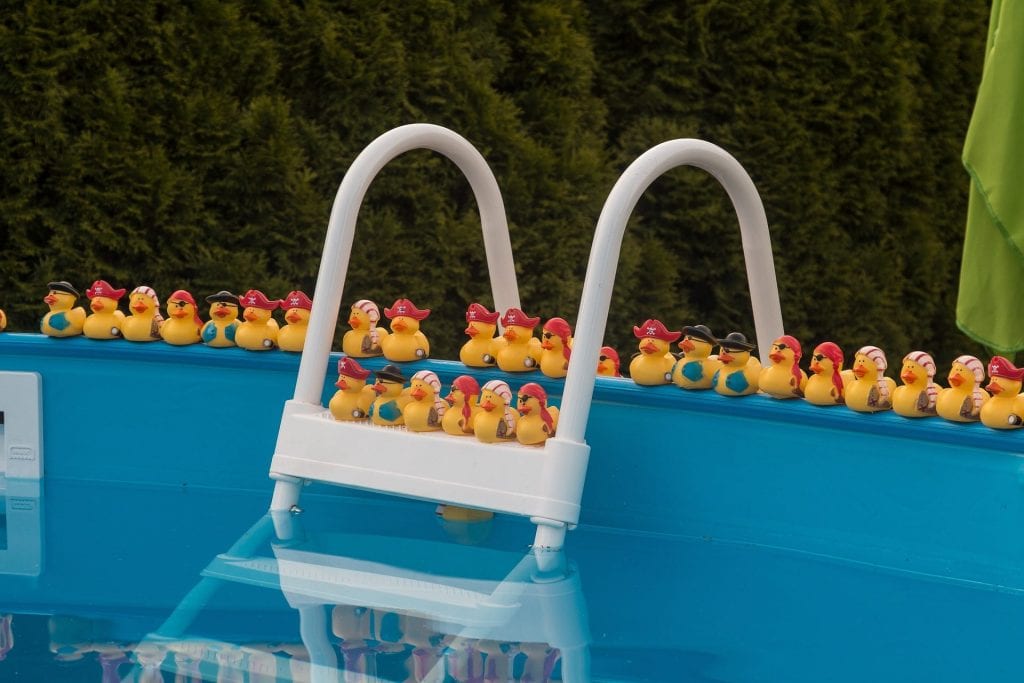 "Would you bathe with these people?"
"Would you bathe with these people?" That is what you are doing. You are about to jump into chlorinated bathwater used by the people you see before you and those who came earlier.
What do people do after they get out of a pool? Usually, shower off. For everyone's sake, they should be doing it before they jump into the pool as well. Instead, we run around during the morning, then head out to the pool, sit out under the warm sun and then clean off in the cool, welcoming pool waters letting the day's sweat, body oils, and residual urine and fecal matter float away. Wait, what? Fecal matter? Yep, the average person releases gas one to two dozen times a day. Each time that happens thousands of bacteria are expelled, sometimes with small bits of fecal and mucoid material. This, along with the sweat, body oils, and grime is why we take showers. However, when we do this only after the pool, we are sharing our bathwater with everyone else.
Podcast: Free Audio File
If you prefer to listen to podcasts, feel free to play the audio version of this blog by clicking on the player above.
Podcast: Ask Yourself This Question Before You Go Into a Pool
Length: 5 minutes 24 seconds
Written and read by the author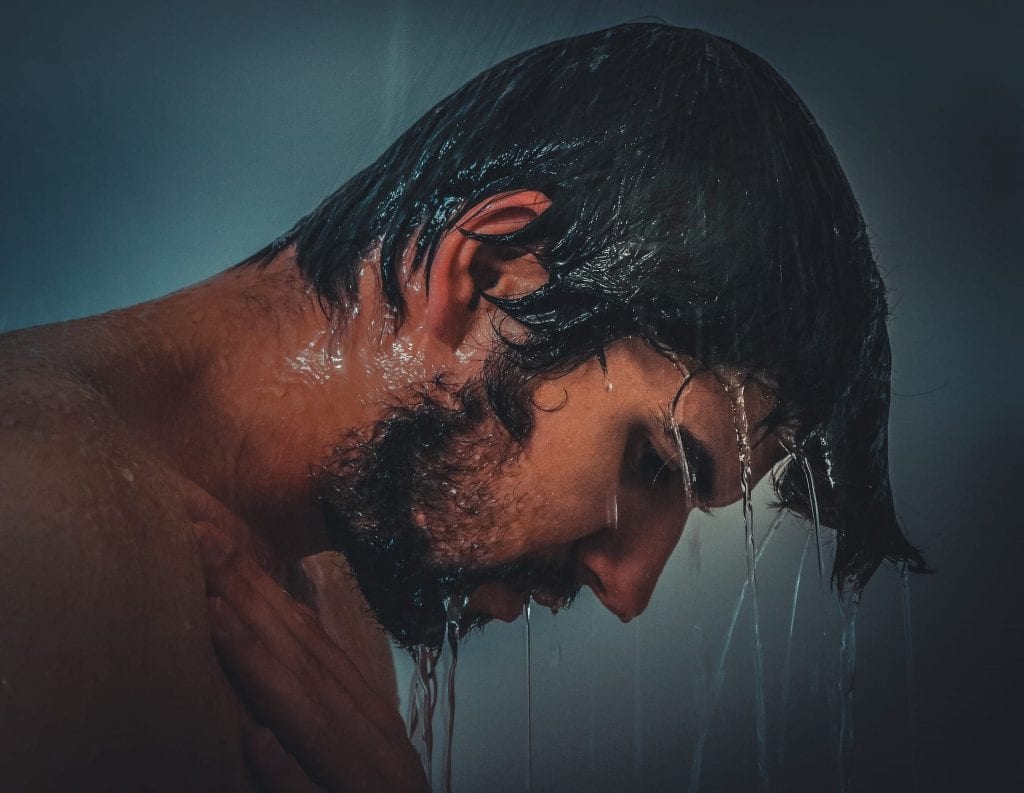 Take a Shower BEFORE and after going into a pool
When does this become a problem? Well, if you have OCD like me, it already a massive problem, but realistically, the issue comes into play when pool-goers are shedding pathogenic bacteria and parasites. "Isn't that what chlorine is made for though?" you ask. Yes, however from an OCD perspective swimming with dead butt bacteria helps but not that much.
This brings us to the two items for today's podcast. The first is chlorine. Can you recall those warm summer memories of pools emanating that clean, disinfectant chlorine smell? The truth is that a properly chlorinated pool does not smell in any way – it is odorless. The chlorine smell is actually chloramines, the byproduct of chlorine doing its job. When chlorine reacts with bacteria, parasites, body oils, and poop, it creates chloramines which both irritate your eyes and give you the recognized chlorine smell. Thus, the more "chlorine smell" you notice, the more stuff is imperceptibly floating in the pool. Eww!
I say "waterparks" and you say "Crypto!"
The second item for the day is Cryptosporidium. Cryptosporidium or just "Crypto" is one of the most common causes of infectious diarrhea from recreational water activities. While there are 19 species of Crypto, C. hominis is specific to people, this means that you contract it through accidentally swallowing contaminated human fecal material at water parks, pools, and jacuzzies.
Crypto is a parasite, and while it is not a bacterium, they aren't much different in size.  E. coli measures 1 x 2 microns in size. While Cryptosporidium oocysts usually span 4 to 6 microns in diameter, some bacteria can be as big as 10 microns in diameter.
As a parasite, Crypto has a few advantages to pool survival. It bears a tough external shell which is highly resistant to chlorine and other disinfectants. Their ability to infect rivals most anything out there – they can infect the average healthy person with as few as 10-30 oocysts.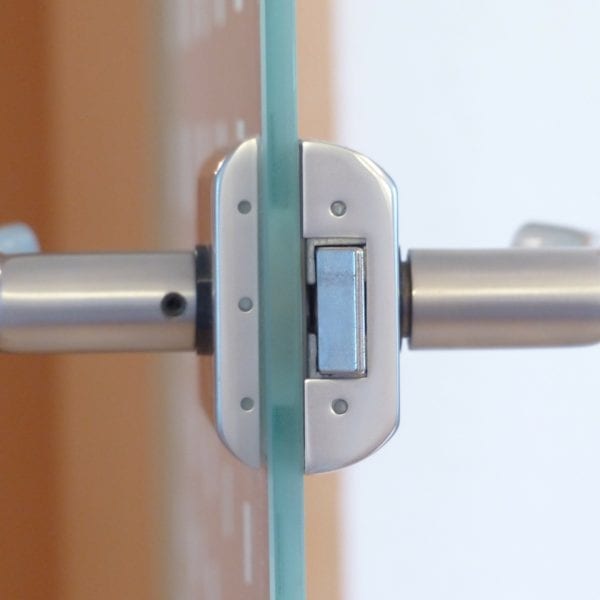 Beware of Fomites
The clinical signs of diarrhea and additional flatulence help make sure that the nearly billion oocysts a person releases per day readily spread to the environment of the bathroom handles, public pools, sofas, and people's hands when shaken. Always, always wash your hands after the restroom!
Even after symptoms, an infected person can shed Crypto for two weeks. Ruminants contract another species of Crypto, C. parvum. When stressed in shows or petting zoos, they are more likely to shed the parasite and are often without symptoms. This species is zoonotic so can also infect people and cause the same clinical signs as C. hominis. Wash your hands after touching ruminants… or door handles… or humans. While most mammals and even birds can contract Crypto, dogs, cats, and horses rarely harbor it.
How else do I protect myself from Crypto?
As we said, it is commonly associated with recreational water activity, and the parasite is found worldwide. When in natural fresh water environments, avoid swallowing untreated water when possible. If you are filtering water, you require an NSF 53 or NSF 58 rated filter. These filter out particles that are larger than a micron and thus keep out all crypto and many but not all bacteria. Many basic water filters let crypto and bacteria through, so if you are going to spend money on water filters at home or one the go, make sure of the rating. So wash your hands often, enjoy the summer, and dip into public pools or water parks at your own risk.
References and Further Reading
[amazon_link asins='1118553985,1935660020,0199946647,130526892X,1607951789' template='ProductCarousel' store='vetzone-20' marketplace='US' link_id='aa3e86be-ce1c-11e7-ae16-0944a45c35a3']