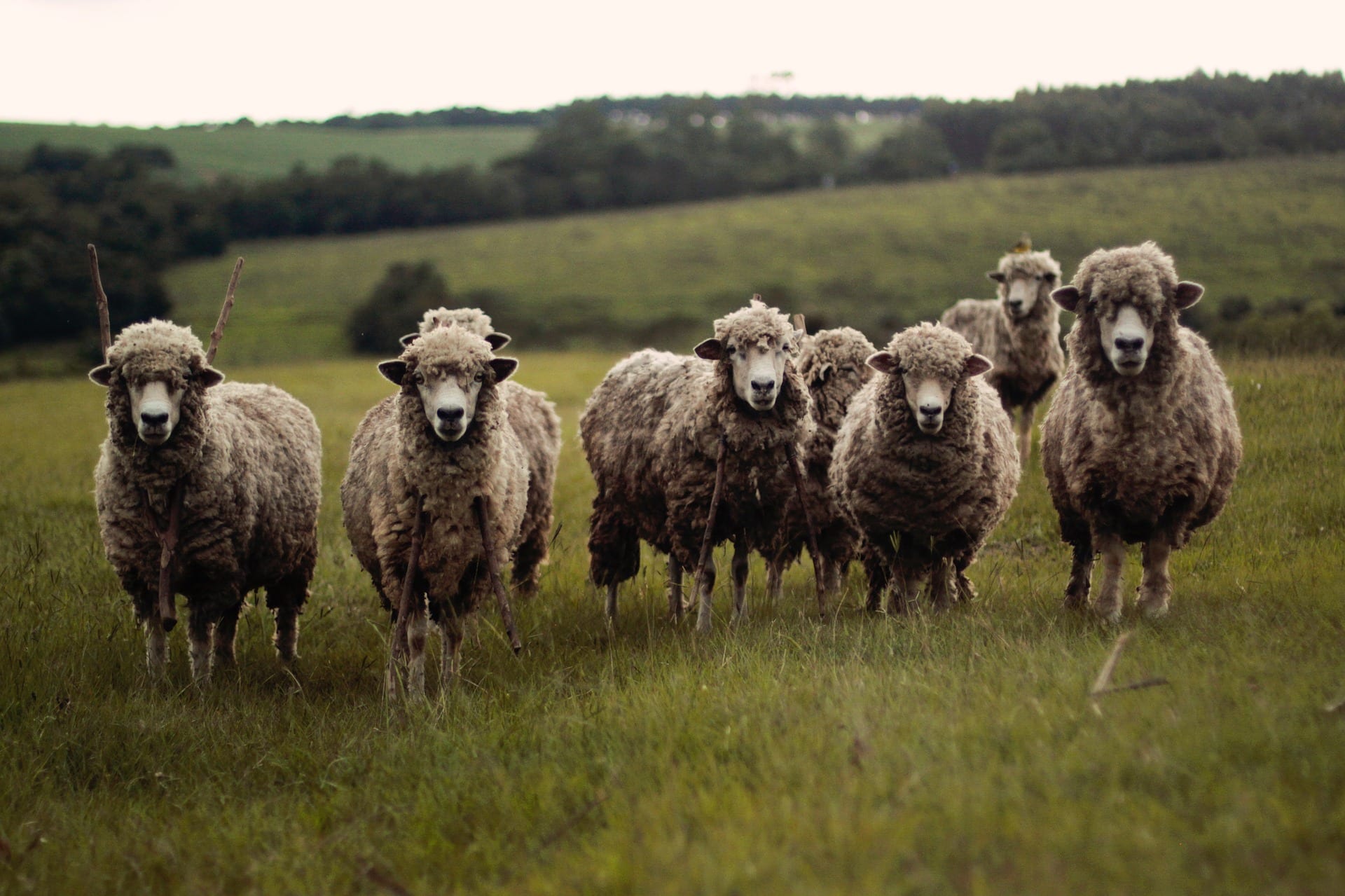 Biosecurity Basics
Biosecurity is a very important aspect of any size operation, from a handful of chickens in the backyard to large commercial swine operations.  The purpose of biosecurity is to prevent infectious diseases from coming into the herd or flock. 
               There are many ways that disease can enter a premises.  Bacteria and viruses can be carried in water, on the wind, by vectors, by infected animals, by fomites, or by the people that are caring for the animals.  Knowing the types of disease present in the area will help to determine the types of protocols that will need to be in place for each type of operation.
Biosecurity begins off the ranch
It is best to only buy livestock from reputable sources, and to verify any preventative health protocols that the facility uses (vaccinations, deworming, disease testing).  This is to ensure that you are starting out with healthy animals.  While it would be nice to be able to take someone's word on vaccination history, it is best to get written records.  The local sale barn or livestock market is not always the best place to buy animals if you are just starting out.
Quarantine of New Arrivals
Once you have decided on the animals to expand your herd or flock, you are still not quite ready to turn them out.  A quarantine period of a minimum of 14 days is recommended, and 30 days is even better.   Keep the new livestock separated from the established herd or flock by preventing fence-line contact and sharing of water sources.  If the new animals are going to break with disease, they should show signs during the quarantine period.  If all appear healthy and doing well at the end of the quarantine, they can then be introduced to the main herd or flock.  This applies to all species, from cattle and horses, all the way to rabbits and chickens.
Biosecurity when borrowing equipment
Having your own equipment is always a good idea.  In some cases, it is not economically feasible to own one of everything.  In the case where it is necessary to borrow equipment from neighbors, but remember to thoroughly clean and disinfect anything before and after using it. 
Herd health and vaccination
Keeping vaccinations and parasite prevention current in the flock or herd is a cornerstone of biosecurity.  Using herd immunity will help to protect the herd or flock in the event a neighbor animal gets across the fence, or a disease outbreak occurs in your area.  Your veterinarian can help to develop a herd health plan that is best for your situation.  
Importance of biosecurity
Biosecurity is only as good as the weakest facet.  Strict cleaning and disinfecting, proper hand hygiene, and using foot baths will not work if one person cuts corners one time.  Biosecurity should be an everyday part of livestock management.  As with any new activity, biosecurity will become easier the more it is practiced.  After a while, it will become second nature, and not be seen as a burden.  But, this is where the pitfall lies.  Once it has become habit, someone will slip up, and then a breach will occur.  Disease may not enter on the first or even the second breach, but rest assured, it will happen.