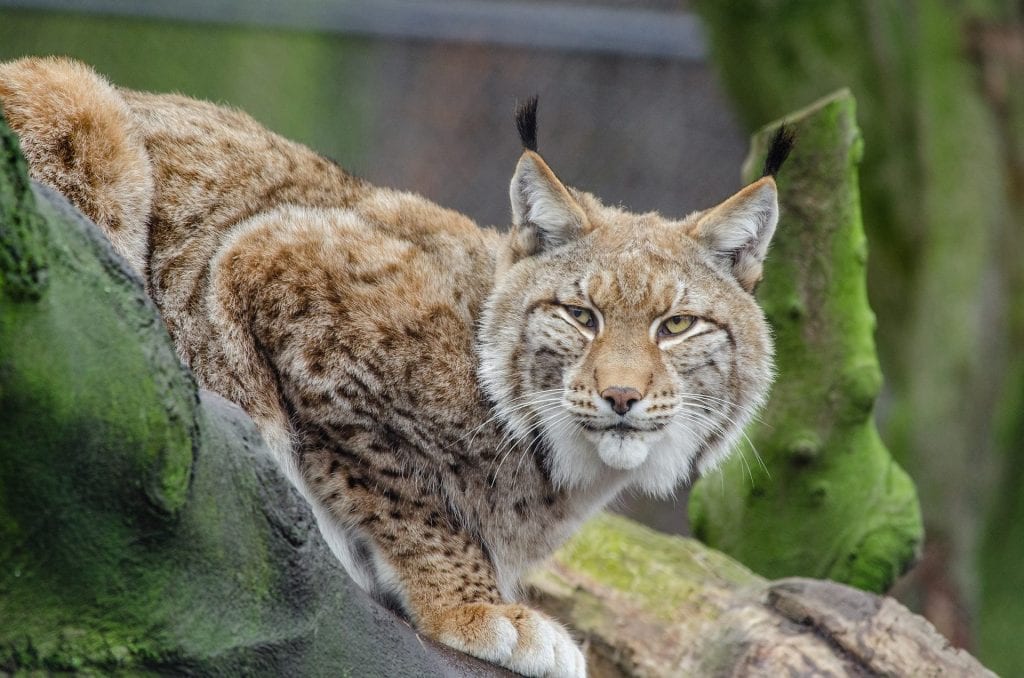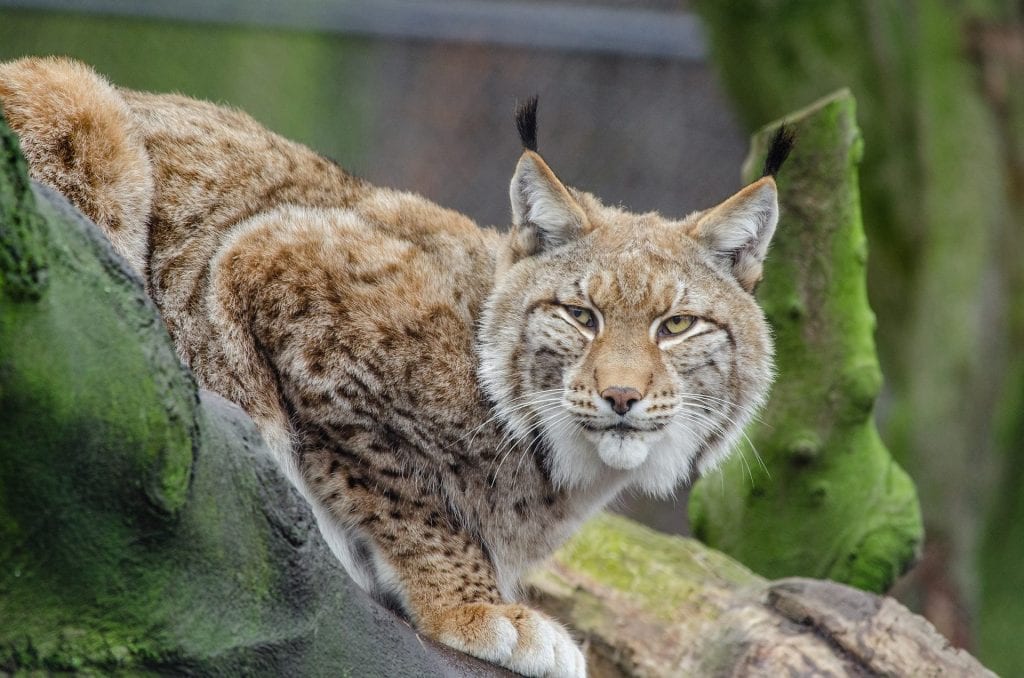 First described in Missouri in 1970, Cytauxzoon felis is a tick-transmitted protozoan within the family Theileriidae.  Bobcats and recovered domestic cats act as reservoir hosts for Amblyomma americanum (Lone Star tick).  As with other vector-borne diseases, a tick ingests the parasite from an infected host and transmits it to a naive host at the next blood meal.  With expanding ranges of ticks, C. felis continues to find new hosts.  Cytauxzoonosis reports in 16 states range from Florida to Texas to Nebraska and Virginia.
Cytauxzoon felis
C. felis is most commonly seen from April through September. This correlates with increases in tick activity. Domestic cats living nearly wooded areas with bobcat neighbors are most at risk. Infection requires a vector. It has not been shown to pass directly between cats, or from ingesting infected tissues.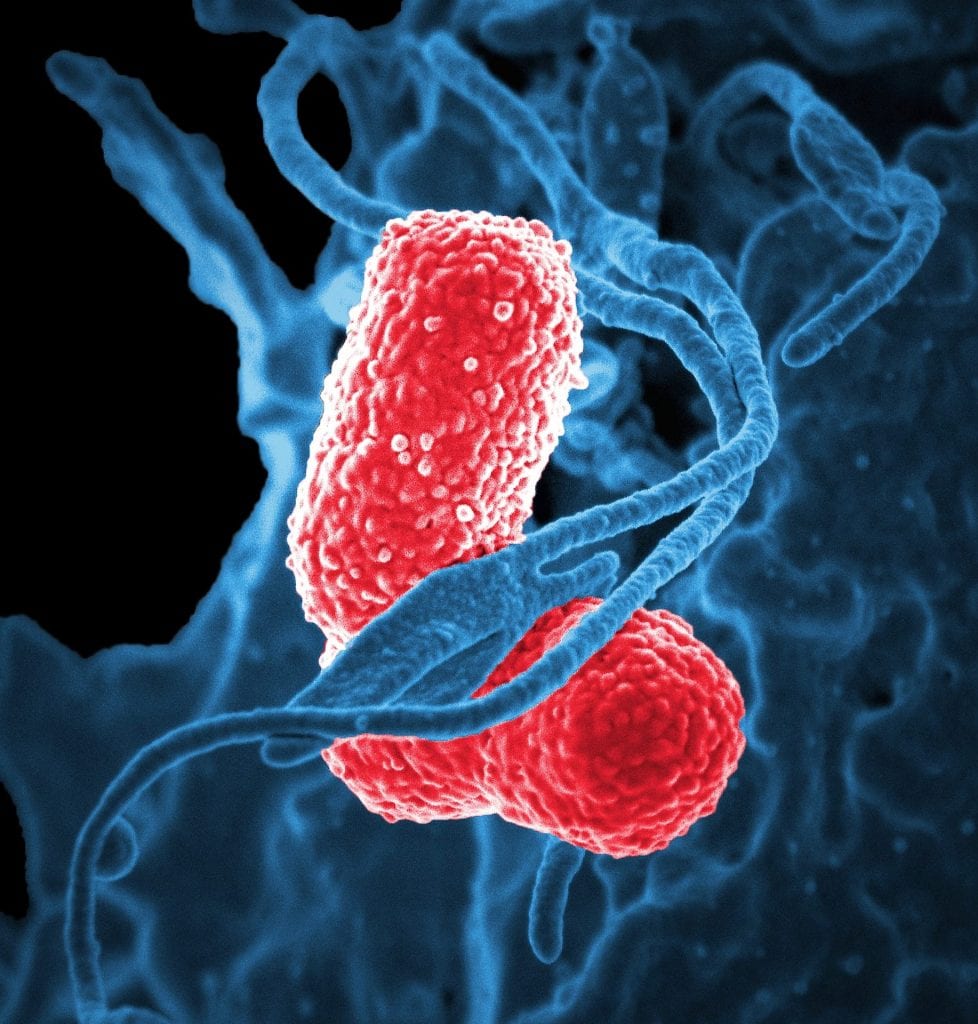 Pathogenesis
Bobcats rarely show signs of cytauxzoonosis, and often develop a chronic parasitemia. Domestic cats, on the other hand, have a much more severe course of the disease. After infection, the sporozoites of C. felis infect phagocytes and form schizonts. These infected white blood cells (WBCs) can grow in size to 250 micrometers in diameter. The vasculature becomes occluded, leading to ischemia and tissue necrosis. The WBCs then rupture and release merozoites that infect red blood cells. This stage of the infection typically shows high fever and leukopenia. If the cat survives this stage, it will remain persistently infected.
C. felis in Domestic Cats
Domestic cats usually begin to show clinical signs from 5-14 days post-tick bite. Depression, anorexia, and lethargy most commonly present first. On physical exam, dehydration, a fever of up to 106°F, icterus, lymphadenopathy, and hepatosplenomegaly are noted. If untreated, most cats die within 2-3 days of temperature spike. In recent years, a few cats in Oklahoma and Arkansas survived the disease.
Diagnosis and Treatment
Diagnosis is made based on physical exam findings and hematology. Expect to see leukopenia, thrombocytopenia, hyperbilirubinemia, and hypoalbuminemia. Occasionally, azotemia and increased liver enzymes can occur. Cytology of peripheral blood often reveals schizonts or piroplasms. Fine needle aspirates of lymph nodes, spleen or liver may be needed to find schizonts.
Treatment with atovaquone and azithromycin resulted in survival of 64% of cats in several studies. Supportive care should be initiated in all cases. Severe cases require oxygen therapy, feeding tubes, and blood transfusions. Recovery can take 5-7 days, with 2-3 weeks for resolution of hematologic abnormalities.
Prevention is the best practice
Prevention remains the best option for domestic cats. Keeping cats indoors and away from tick environments is best. For outdoor cats, application of tick preventatives offers some protection. However, there are few approved acaricides for cats. Always read and follow label directions closely.
[amazon_link asins='0316051632,B004MFYKM8,B01FKUXLG4' template='ProductCarousel' store='vetzone-20' marketplace='US' link_id='e87ec9e2-306a-11e8-8a9a-d982bd66bed1'][amazon_link asins='1118553985,1935660020,0199946647,130526892X,1607951789' template='ProductCarousel' store='vetzone-20' marketplace='US' link_id='aa3e86be-ce1c-11e7-ae16-0944a45c35a3']