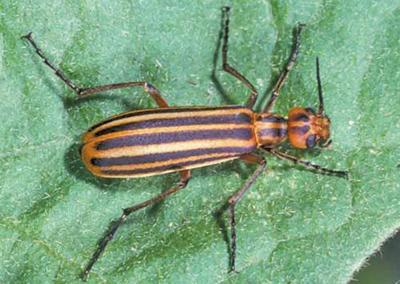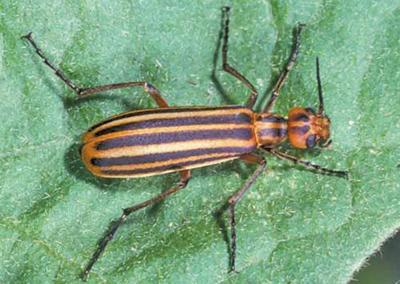 We are at the peak of summer equine activities: fairs, rodeos, trail rides, weekend ropings.  Unfortunately, many horse owners elect to stay home to protect their horses.  Vesicular stomatitis virus is sweeping across the western United States.  According to the USDA Situation Report, 209 premises have been identified across 4 states.
If you live in these areas, you should be on alert for any signs of VSV in your horses.  You can learn more about the disease in our earlier post "Threat From the South: VSV".  But, there is a similar, yet much more deadly, disease that can occur at anytime, anywhere.  Most horse owners know to check their hay for quality, but do you also know to check for little striped, beetles?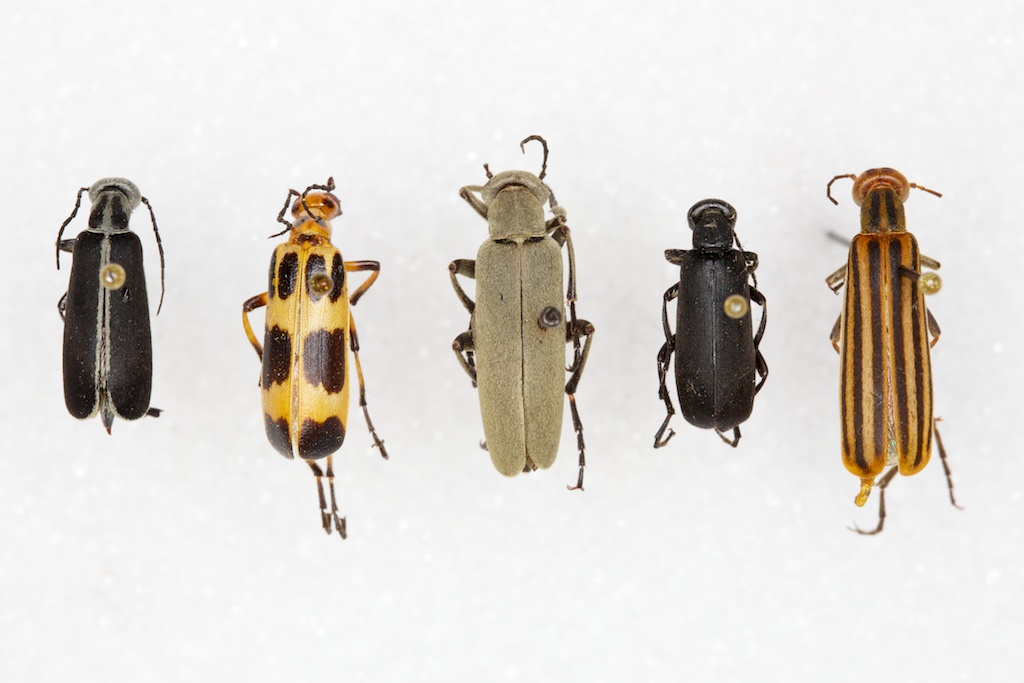 Small, but dangerous
Blister beetles (Family Meloidae) range in color from grey to the very recognizable yellow and black striped beetle.  Most are less than 1" in length.  Adult beetles feed on crops such as alfalfa, soybeans, potatoes, and other vegetables.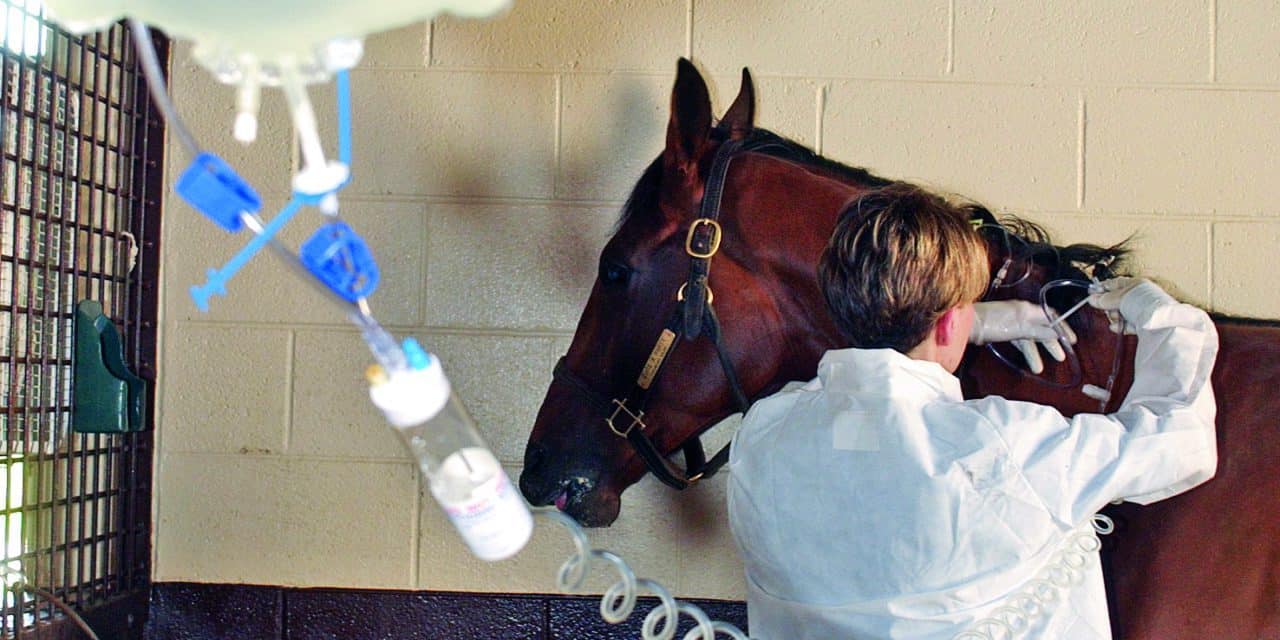 Cantharidin will ruin your day
Just what makes these little beetles so dangerous to your horses and you?  Cantharidin is a very strong irritant, causing burns and blisters upon contact with skin or mucous membranes.  It is found in all parts of the beetle.  Even small parts of a beetle can be dangerous if ingested.
Small amounts of cantharidin cause blisters in the mouth and GI tract of horses.  Higher doses cause erosions in the bladder and heart muscle.  Affected horses are prone to colic and endotoxic shock, leading to death.  Horses with mild clinical signs can be saved with supportive care, including IV fluids, activated charcoal, standard colic protocols, and gastroprotectants.  Severely affected horses usually succumb quickly.
Check your hay
Horses on pasture rarely have issues with blister beetles.  Alfalfa hay poses the greatest threat, and crimped alfalfa more so.  Beetles are drawn to swathed alfalfa and are inadvertently killed and incorporated into bales.  The beetles are more active later in the summer, so earlier cuttings of alfalfa tend to be a bit safer for horses.
It seems the dangers to your horse are everywhere.  But with proper biosecurity and careful selection of feed sources, many of these risks can be reduced.
References and Further Reading
[amazon_link asins='1118553985,1935660020,0199946647,130526892X,1607951789' template='ProductCarousel' store='vetzone-20' marketplace='US' link_id='aa3e86be-ce1c-11e7-ae16-0944a45c35a3']