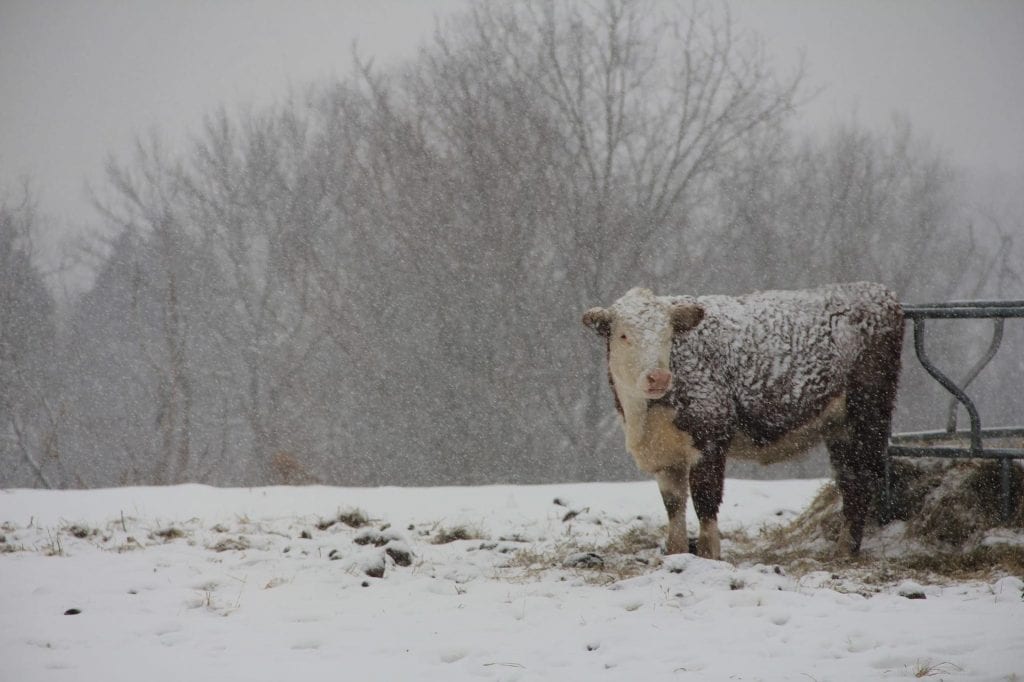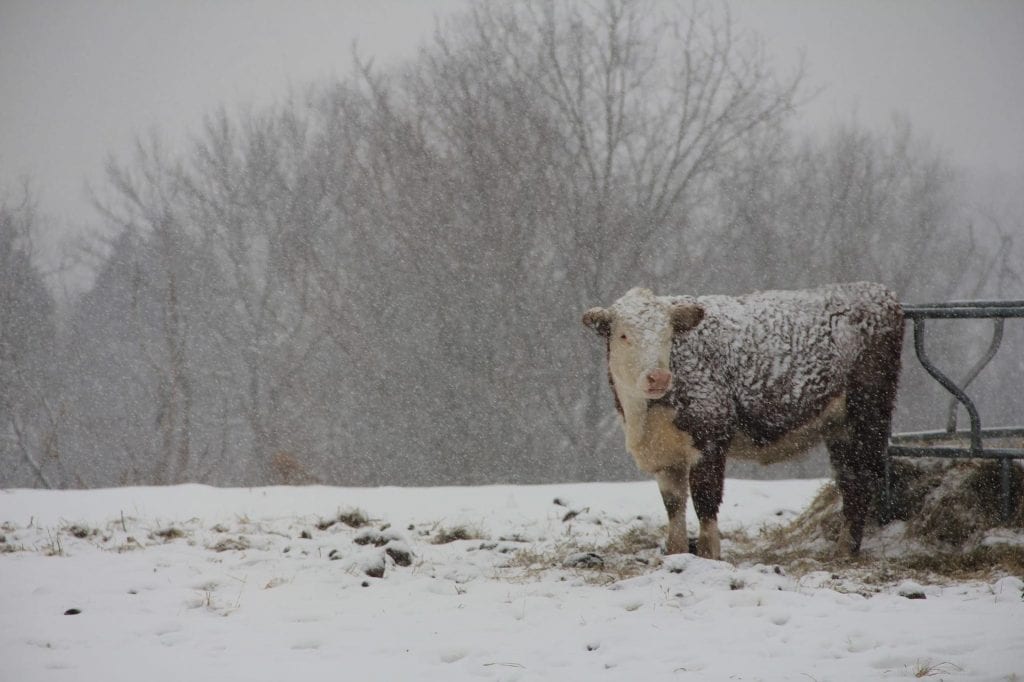 Winter Prep
Winter has arrived in many parts of the country.  For many, this means months of snow and below freezing temperatures.  Here are a few things you can do to prepare yourself and your animals to get through as comfortably as possible.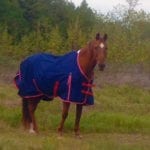 Shelter for Livestock
Shelter is vital for survival in cold environments.  A combination of wet and wind is a recipe for disaster.  Water will compact hair, eliminating the trapped air that is essential for keeping animals warm.  Add wind chill to this, and livestock will burn a tremendous amount of energy just trying to stay warm.  It is estimated that for every degree drop in wind chill, an animal's energy requirements increase by 2%.  Young, old, ill or otherwise debilitated animals will not survive without intervention.  
For livestock, something as simple as a windbreak can be enough to keep them warm.  This can be built from stacked hay, a run-in shed, or a good stand of trees.  A fully enclosed barn is best, but not always feasible. 
Horses that are turned out on pasture can be blanketed to keep them warm and dry.  Be sure to provide them with a well-fitting blanket.  It must be removed frequently to check for wear, chafing, or changes in fit.  This also will allow you to assess the body condition of the horse. 
Anywhere livestock congregates in winter is prone to producing mud.  Areas where livestock is fed or sheltered will need to have adequate drainage.  Mud causes animals to be more prone to chilling, hoof problems (foot rot or thrush) and parasite exposure.
For small animals, bringing them inside is best.  If that is not possible, allowing access to a shop or garage, or providing an insulated dog house will offer some degree of shelter.  Bigger is not always better.  An animal's body heat will be contained better in a small space.  Be sure to provide plenty of insulation, either in the form of hay or straw or old blankets.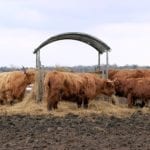 Feeding for Cold Weather
Animals need to be in good body condition going into winter.  They will burn more calories in cold weather trying to stay warm.  Adequate forage needs to be available for livestock.  Ice and snow can make pastures become unavailable for grazing.  Sufficient quantities of good quality hay are often enough, but for extremely cold weather, or pregnant/lactating animals, supplements are often provided.
Be sure that there is enough bunk space for all animals to eat their share.  Smaller or weaker animals will often be pushed aside, creating a potentially dangerous situation of malnutrition. 
Trace minerals are important in winter as well.  Work with your veterinarian to determine a nutrition program that is appropriate for your herd.  Slow increases in rations are best to prevent digestive issues.
Small animals, can remain on their regular food but may need to have slightly more provided.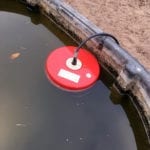 Water Sources in Winter
Many people mistakenly think that eating snow is an acceptable source of hydration for animals.  While there is moisture in snow, it will actually drop core temperature in a situation where they are already trying to stay warm.  Remember, cattle need approximately 20 gallons of water a day, and horses need about 15 gallons.   
Be sure to provide a heated source of water.  Any animal will consume more water if it is warmed to above 37°F.  This can be as simple as a floating tank heater, or a heated water bowl for small animals.  I am a huge fan of these, as I hate to break ice as much as my livestock hates to drink cold water.  Be sure that any electrical cords are protected from wet environments and properly grounded.       
If tank heaters are not feasible, access to fresh water should be provided multiple times a day.  This can be from breaking and removing ice from a tank or trough or providing new sources (buckets or tubs) that are not frozen.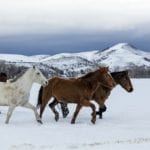 Enjoy the Snow!
Winter can make livestock husbandry much more difficult, but with proper planning, many issues can be avoided.  There is something about watching animals frolicking in the snow that lets you know they are comfortable and enjoying the weather!