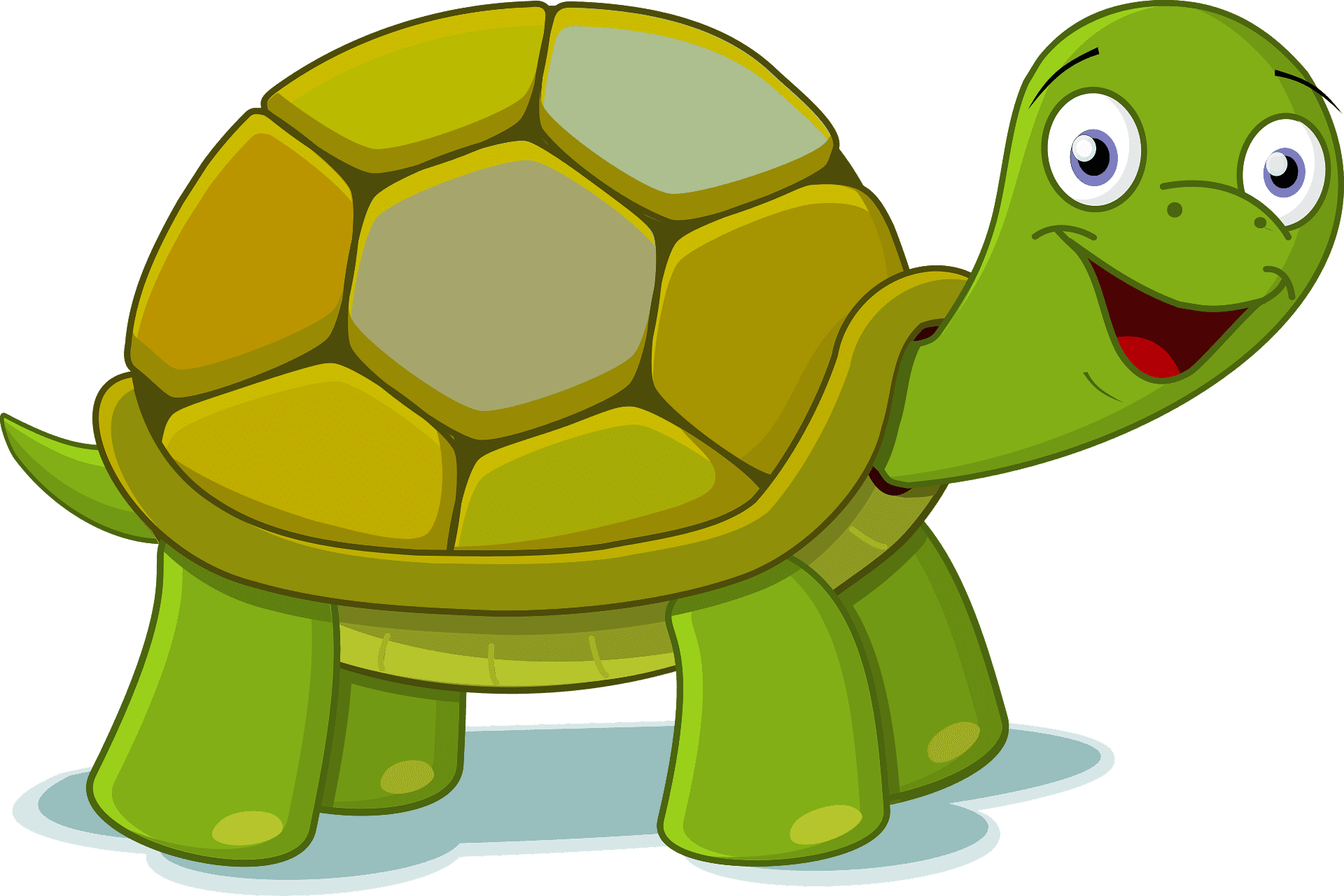 I've Always Loved the Story About the Tortoise and the Hare.
I've always loved the story about the tortoise and the hare. Born a glacial thinker, the story gave me hope. As a child, I worried that it was a mark of stupidity; as a teenager, I believed it to be proof as philosopher material, and today, well, I think it just means that I take my time to think. Some people are quick-witted, and others take their time to process. Advantages and disadvantages to both exist. Unfortunately, only after the event has occurred, do we know if our trait was helpful or not in that situation.
Just like people, some bacteria are fast, and others are slow. Today's context for discussion is replication speed. Under ideal conditions, many bacteria replicate every twenty minutes. With asexual reproduction, the bacterial cell enlarges to a maximum point, then divides itself into two. Instead of one portly cell, two identical diminutive cells remain. Bacterial twins. Thus, if you start with 100 bacteria in your potato salad and it incubates in a warm environment for twenty minutes, you then have 200 bacteria. At 40 minutes, 400, an hour, 800. By two hours, the bacteria boast a population of 6400.
Podcast: Free Audio File
If you prefer to listen to podcasts, feel free to play the audio version of this blog by clicking on the player above.
Podcast: Do You  Overeat? There's a Vaccine for That!
Length: 6 minutes 33 seconds
Written and read by the author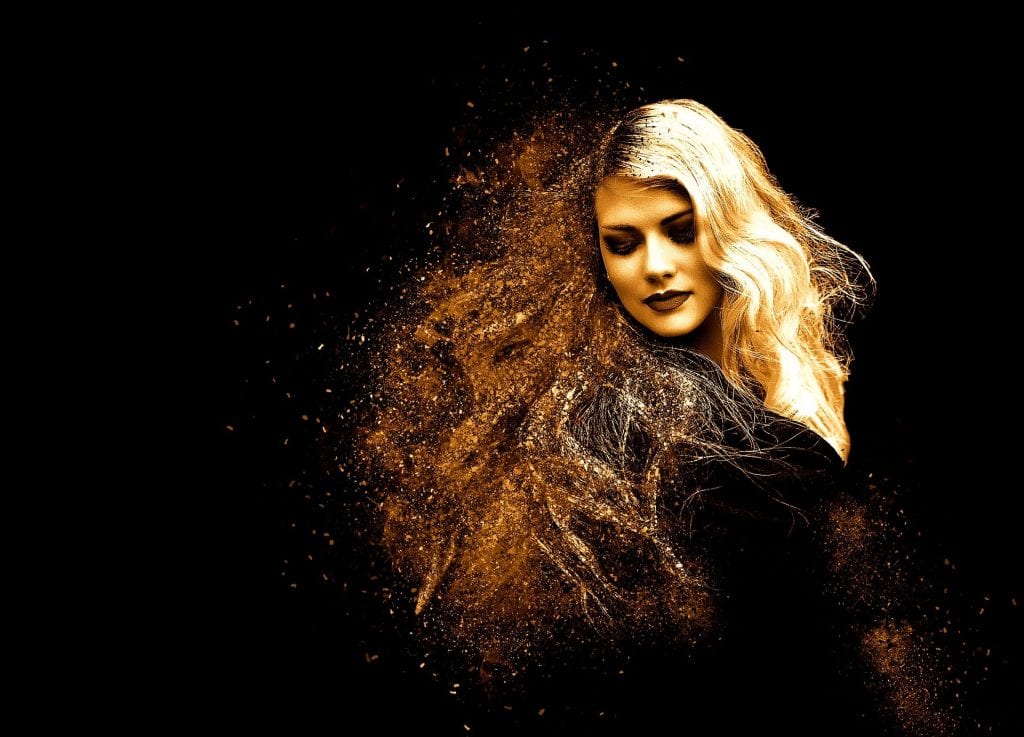 150,000 Bacteria Can Fit on the Tip of a Single Strand of Human Hair
Roughly, 150,000 bacteria can fit on the tip of a single strand of human hair. If that single strand touched the potato salad, then after two hours of sitting out, you have just under 53 million bacteria. Now, do you understand why it is so vital to refrigerate perishable food within 2 hours of sitting out? And within 1 hour if the temperature exceeds 90 degrees Fahrenheit.
Some bacteria replicate slower than others. Mycobacterium, the causative agent of tuberculosis, can't double faster than every 14 hours. Under most conditions, Mycobacteria takes much longer. If Mycobacterium is the tortoise of the bacterial world, Clostridium perfringens is the hare. It beats most bacteria with a top speed of doubling every 10 minutes.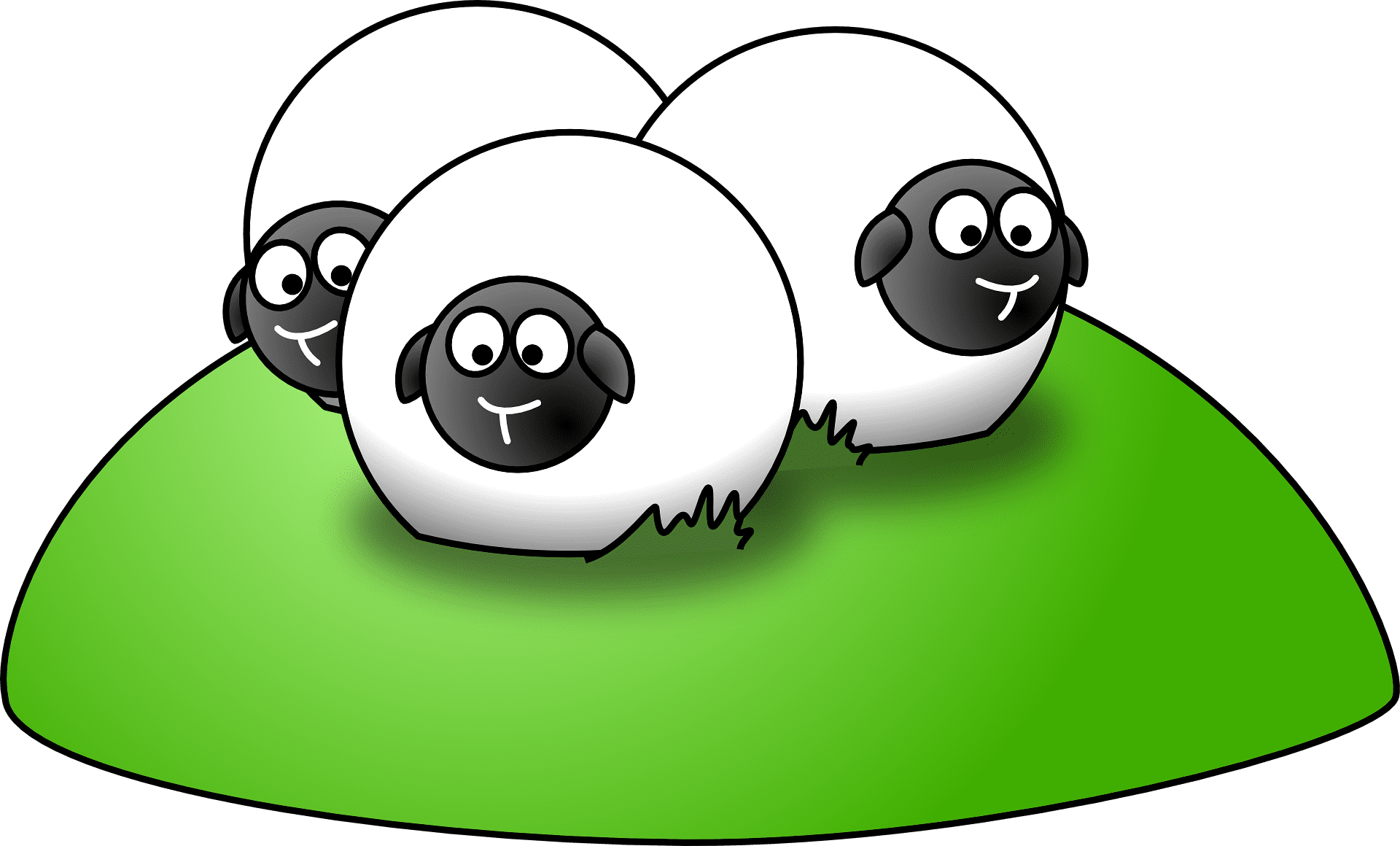 Overeating Disease Is a Ruminant Condition
What does this all have to do with overeating? Well, "Overeating Disease" is a ruminant condition, often brought on by feeding excess grain. We refer to grains as "concentrates" because grain concentrates or compacts nutrients and calories into a tiny space. When we need dense calories, and nutrients fast, we utilize concentrates with our ruminants.
So, now we have a crowded sea of concentrated nutrition and billions of various normal-floral bacteria in a dark, warm, and wet environment – the rumen. Remember, fermenting is a goat's primary job. The problem arises when you have a super-reproducer like Clostridium perfringens type C or D which, being a gram-positive bacterium, can generate and release exotoxins. These bacteria want all the food themselves so release exotoxins, or "outside-of-themselves" toxins, to keep down the competition. Little do they know that by being so greedy, they are polluting their microcosm, the goat. Their greed destroys their world and in the end leaves them with nothing if drastic intervention isn't begun. This disease can be fatal. Does this scenario sound like an allegory for anything? Human greed risks the macrocosm of our precious blue planet.
But back to our story, we have a situation where we have fed the goat too much grain, that is they've "overeaten." Despite the other normal bacteria replicating, Clostridium perfringens quickly outstrips them. They become greedy and in vast numbers release exotoxins. For this reason, the disease is also called enterotoxemia. "Entero" refers to gastrointestinal, where the problem originates. "Tox," of course, refers to the toxin generation, and, the suffix "-emia" indicates that the toxins become blood-borne and poison the animal. Beyond destroying multiple organs at once, the swollen, blood appearance of the kidneys explains why this disease sometimes bears a third name of "Pulpy Kidney Disease."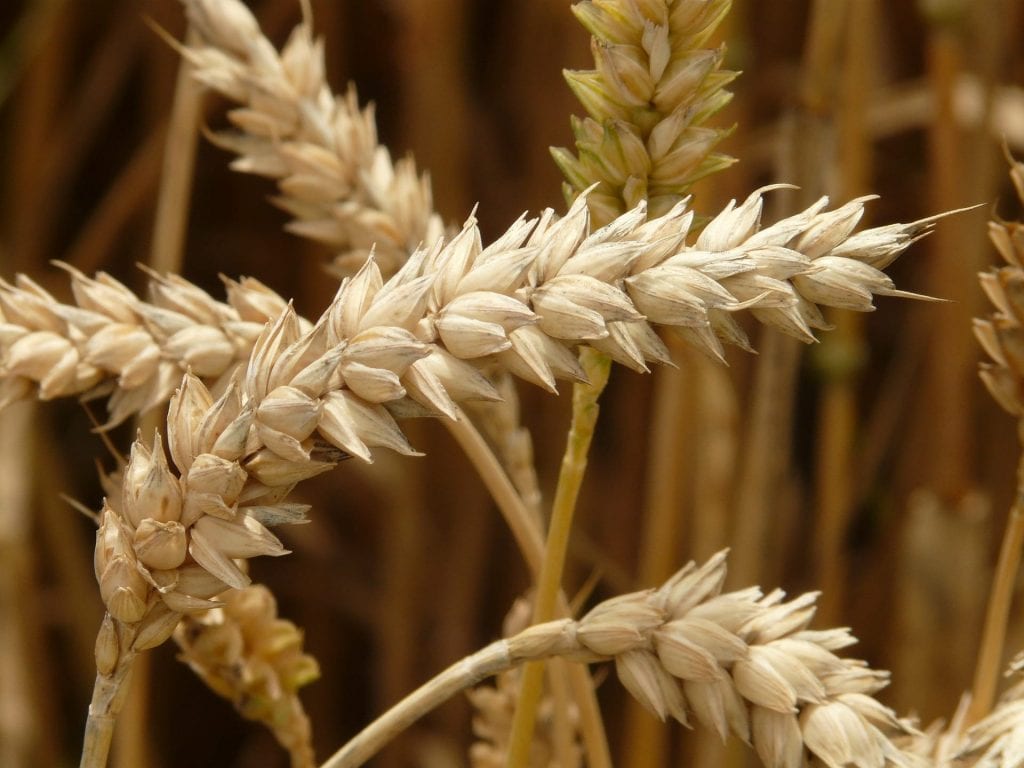 Grains Concentrate Energy and Nutrients Into a Tiny Space
Can't we just use some antibiotics and prevent this bacterium? Not really. First, it's part of the normal flora. In nature, this bacterium rarely become a problem as wild goats don't have gain access to that much grain. Secondly, Clostridium perfringens inhabits soil throughout the world. And third, antibiotics can't preferentially kill all the Clostridium in the goat while leaving the rest of the normal flora alone.
So, what can we do? While we need to be careful from overfeeding grain to goats, legitimate reasons for feeding grain exist. Furthermore, excess grain is not the only culprit: recovery from illness, heavy burdens of intestinal parasites like nematodes and coccidia, kids feeding on too much milk, or any condition that slows peristalsis (the movement of ingesta along the gastrointestinal tract) can lead to enterotoxemia.
CDT Vaccine Protects Your Goat Against Clostridium Perfringens Types C and D
Luckily, the core goat vaccine CDT addresses this disease and can dramatically reduce the risk of the condition occurring. The "C" and "D" refer to Clostridium perfringens types C and D. The vaccine provides the goat with an immune response against blood-borne toxins that are made by this bacterium. Antibodies work well to neutralize many types of toxins. In the next "goatcast," we will cover the last letter, "T" which stands for tetanus.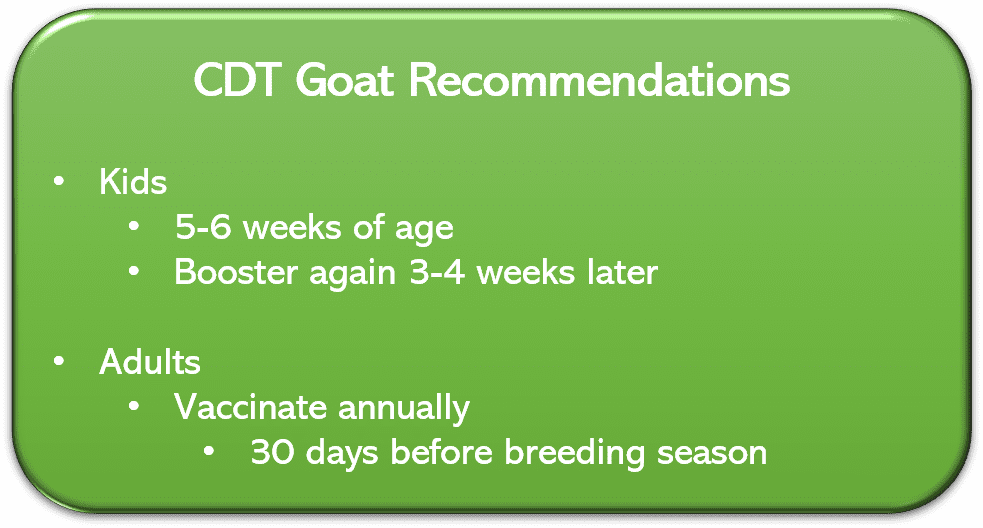 References and Additional Reading
[amazon_link asins='1118553985,1935660020,0199946647,130526892X,1607951789' template='ProductCarousel' store='vetzone-20' marketplace='US' link_id='aa3e86be-ce1c-11e7-ae16-0944a45c35a3']