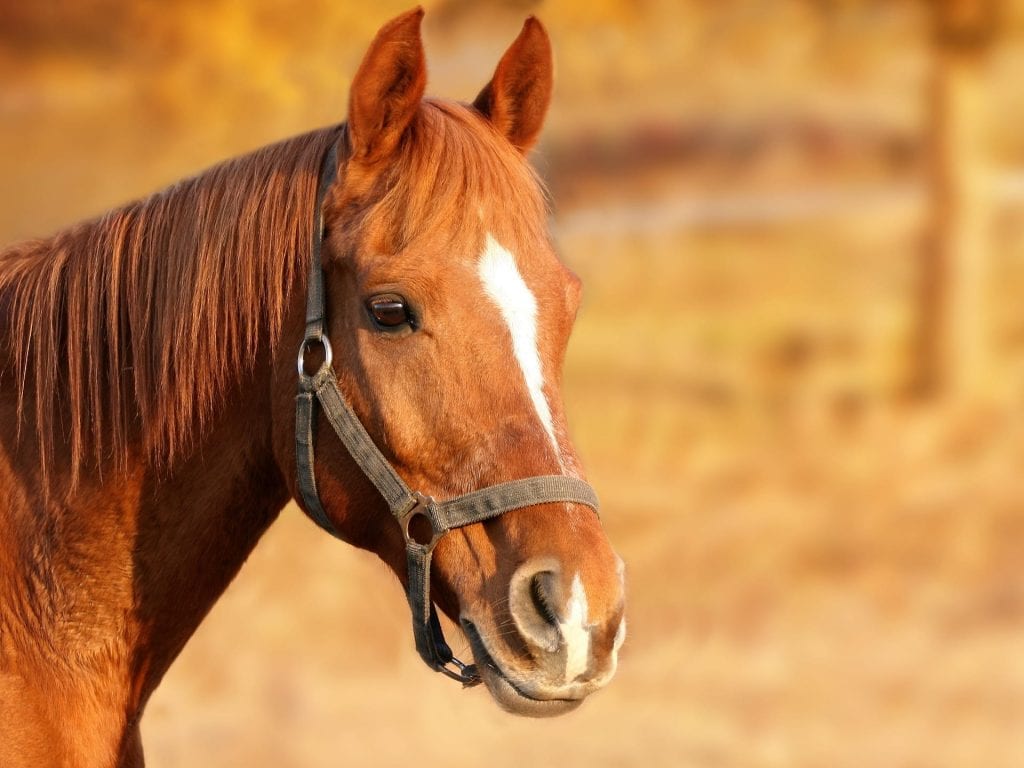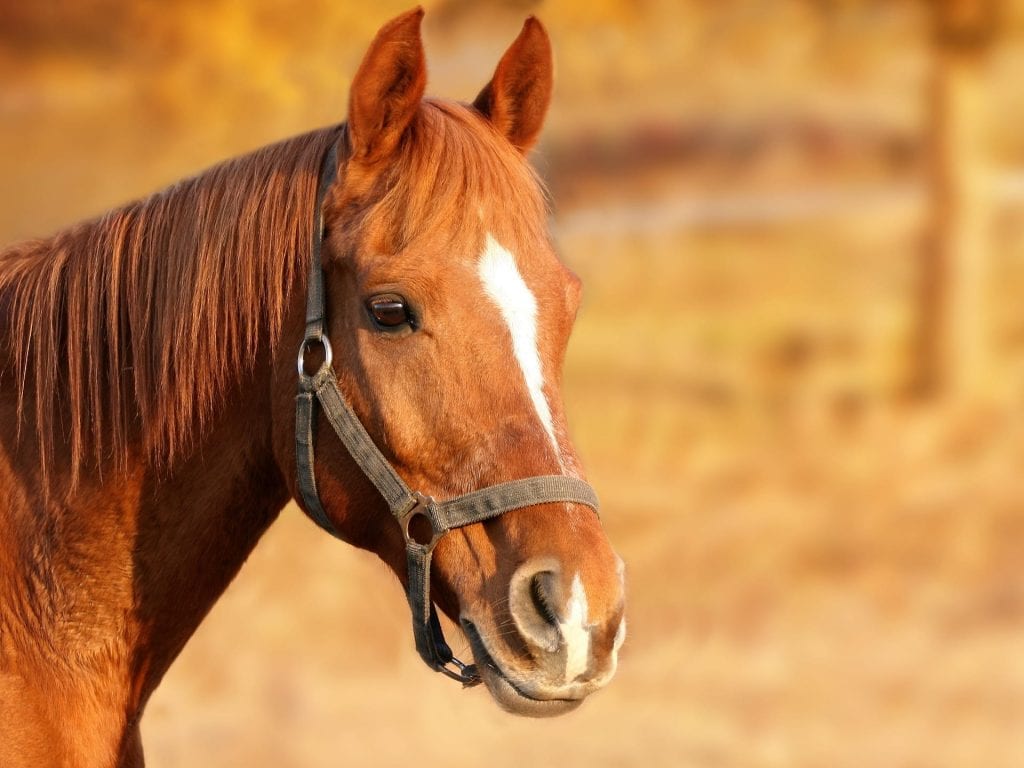 EIA
Good husbandry practices continue to eliminate many diseases that have plagued livestock owners for many generations.  We have seen the eradication of rinderpest, brought many states to the level of "Free" status of bovine brucellosis and tuberculosis, and eliminated foot and mouth disease from the US.  One equine disease continues to linger, however.  Equine infectious anemia (EIA, "swamp fever" or "Coggins disease) remains in small geographic regions of the US and is reportable.  Often, infected horses have no recent travel history, and limited exposure to other horses.  These silent shedders serve as a source of infection to healthy horses in the area.
Found worldwide, EIA is caused by a lentivirus in the family Retroviridae.  Clinical signs range from asymptomatic to severe anemia and fever.  There is no vaccine or treatment for the virus.  All infected equids (horses, donkeys and mules) become infectious for life.  Because of this, positive animals must be euthanized or permanently identified and isolated from all other susceptible species.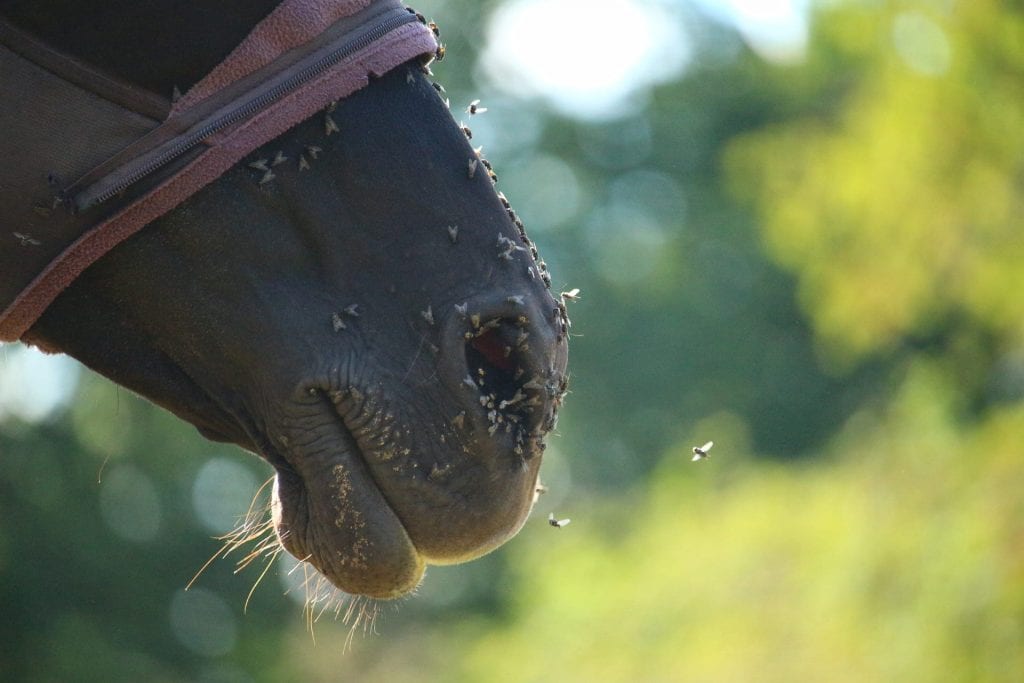 Transmissin and Infection
EIA spreads on the mouthparts of biting insects, especially Tabanid flies, such as horse flies and deer flies.  Iatrogenic transmission has been increasing in recent years with some race horses.  Incubation periods range from 7 to 45 days, or until the horse is stressed.
Once infected, the virus attacks and reproduces in white blood cells.  The horse's immune system attacks and destroys red blood cells.  Vasculitis leads to damage to liver, heart, kidneys, and bone marrow.  When coupled with secondary infections, EIA can be fatal.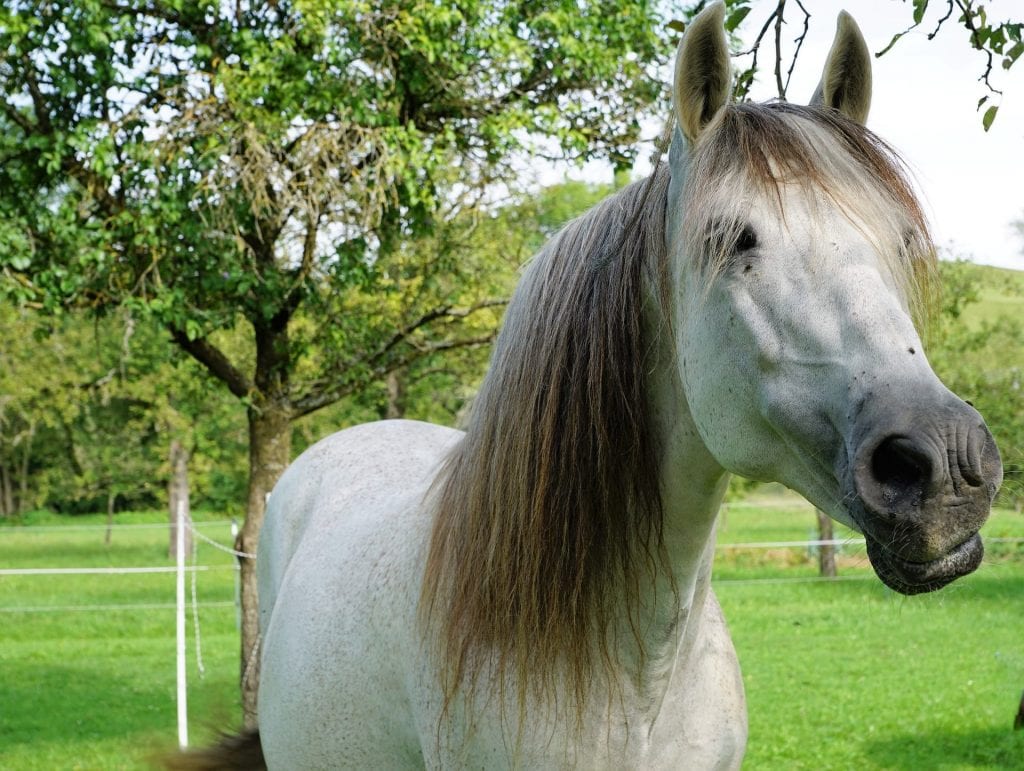 Phases of Infection
The disease takes on three phases: acute, chronic, and inapparent.  In the acute phase, the horse shows the most severe signs.  Diagnosis is often difficult.  As the horse moves into the chronic phase, fever, depression, icterus, anemia and petechial develop.  The virus can recrudesce in times of stress.  If the horse survives past one-year, clinical signs often resolve, but the horse remains viremic.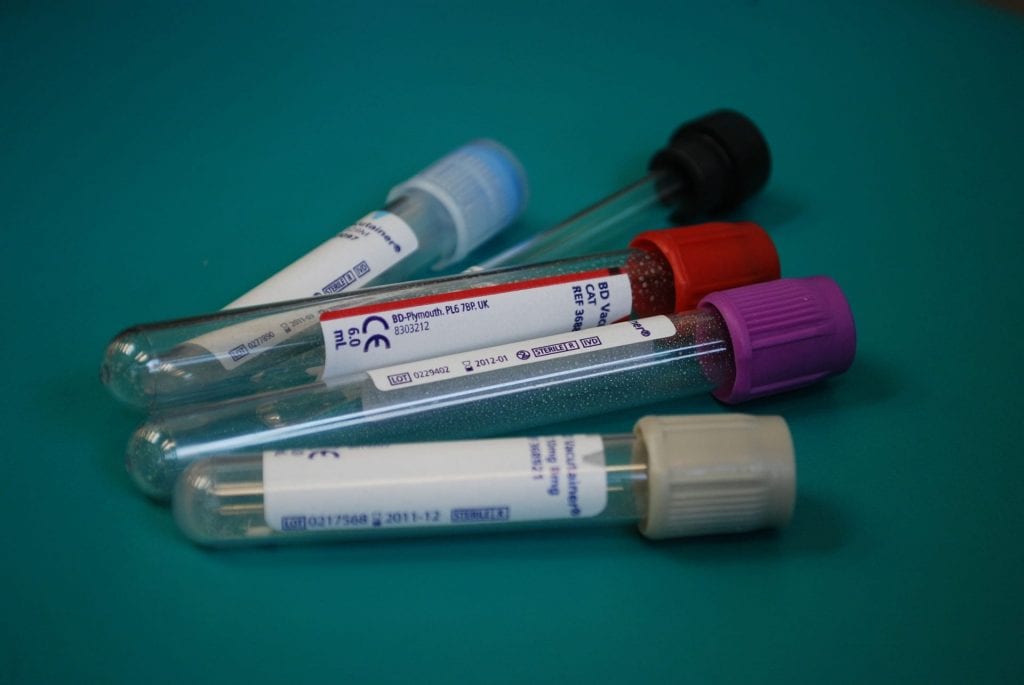 Diagnosis: Led by an OSU Cowboy!
The gold standard test for EIA is the agar gel immunodiffusion (AGID) developed by Dr. Leroy Coggins (OSU Class of 1957).  In recent years, a competitive enzyme linked immunoadsorbent assay (C-ELISA) has become popular due to ease of use and rapid results.  All positive C-ELISA tests must be confirmed using AGID.  Foals can retain maternal antibodies for up to 6 months.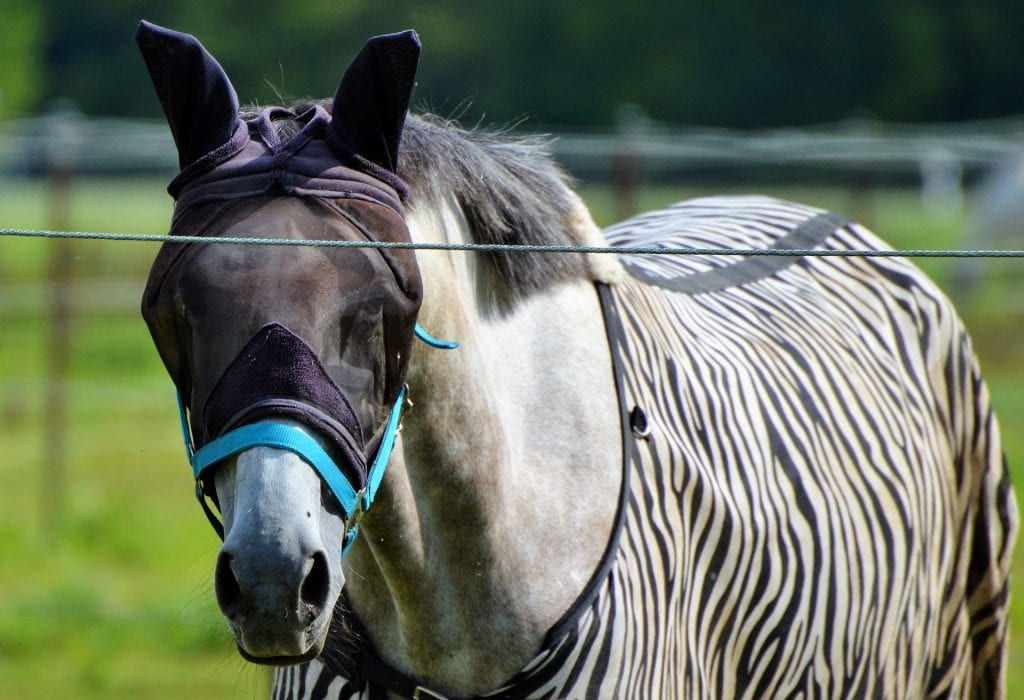 Prevention is the Key
With no effective vaccine or treatment, preventing exposure remains the only protection for your horse.  Stay informed on any EIA outbreaks in your area.  Only attend equine events where all participants are required to present a negative EIA test on every horse.  Maintain at least 200 yards between your horses and any neighboring horses if you are in an EIA endemic area.  This helps reduce the spread of the virus by flying insects.  Quarantine any new horses coming to the premises and maintain annual EIA testing.  Use disposable medical equipment when possible or sterilize all equipment between horses.
For additional information, please visit: