It has been raining here for almost 36 hours. This has been one of the wettest fall/winter seasons in recent years. While good news for pasture regrowth, any livestock in confinement are at risk of foot rot. Similar to thrush or white line disease in horses, foot rot in ruminants results from a wet environment contaminated with manure.
Causes of Foot Rot
While rare in cattle on pasture, foot rot becomes a management problem when cattle are confined in dry lot pens, or when feeding in small areas. Add snow, continued rain, or even water troughs that run over, and you get the perfect environment for foot rot in your herd. Continued exposure to wet, muddy environments weaken the interdigital integument. Trauma from rough terrain or forages such as corn stalks also impair the defenses of the skin.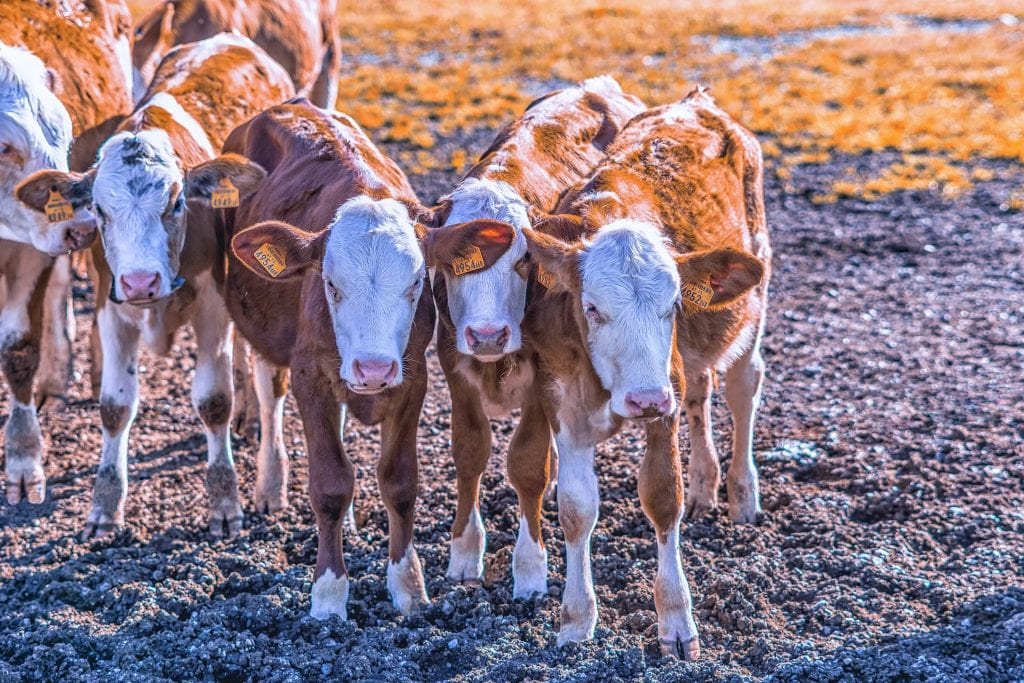 Common Players in the Environment
Damaged skin is more susceptible to invasion of many bacteria, including Fusobacterium necrophorum, Porphyromonas levii, Staphyloccus aureus, E. coli, Actinomyces pyogenes, and Bacteriodes nodosus. A few of these are normal flora on healthy skin, but cause problems when introduced to deeper structures of the foot. F. necrophorum lives in the rumen of normal cattle, leading to continued contamination of the environment.
Usually, only one foot is affected. The incubation period ranges from 5 to 7 days. Acute cases often present as sudden onset of lameness. Physical exam revels swelling around both claws, redness in the interdigital spaces, and fever. Severe cases will have areas of necrosis, often progressing to include the coffin joint, navicular bone, and associated tendons. A thorough physical exam can help rule out many other causes of acute lameness in cattle.
Treatment and Prevention
Early treatment with cleaning and topical treatment and appropriate antibiotics is usually successful. Non-steroidal anti-inflammatories can be used if needed. Moving the animal to a clean, dry environment is critical for recovery. If severe, cattle will go off feed, leading to drops in gain in beef cattle or decreased milk production in dairy cattle. Left untreated, chronic changes lead to culling.
Prevention of foot rot starts with environmental controls. Provide cattle with clean, dry areas if possible. Remove any debris that can cut or bruise the foot. Scrape pens often to prevent manure build up. If cattle are on stubble or stalks, monitor closely for early signs of lameness so treatment can be started quickly. Dietary zinc and iodine supplementation has been shown to improve skin resilience and reduce cases of foot rot.
Bottom Line
While mortality is rare with foot rot, high morbidity leads to lost production. Good husbandry and environmental management can help maintain your bottom line.