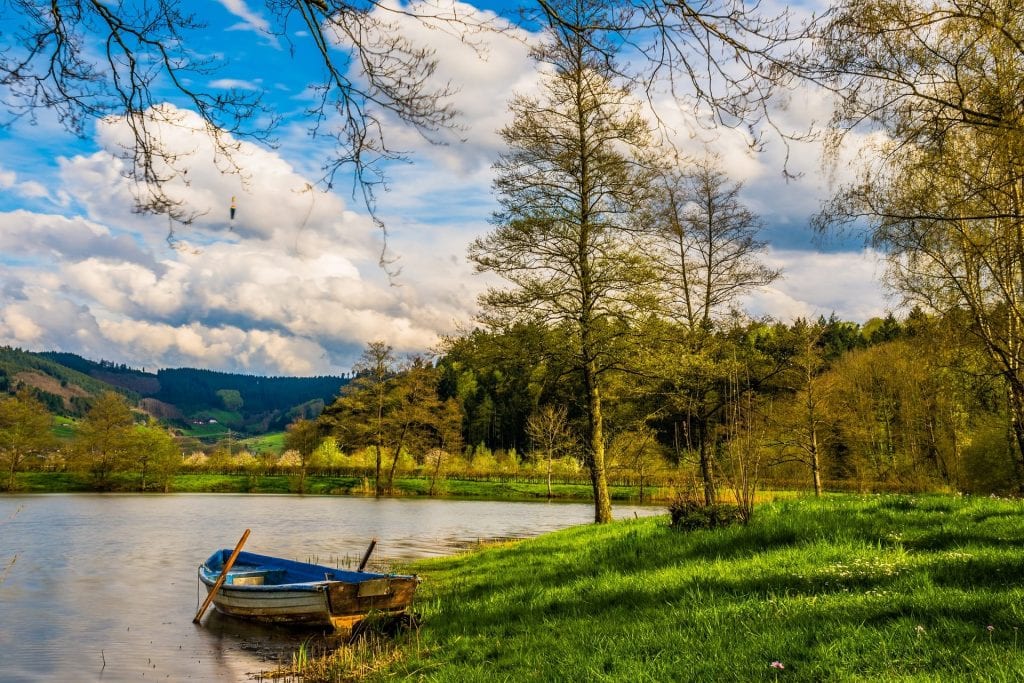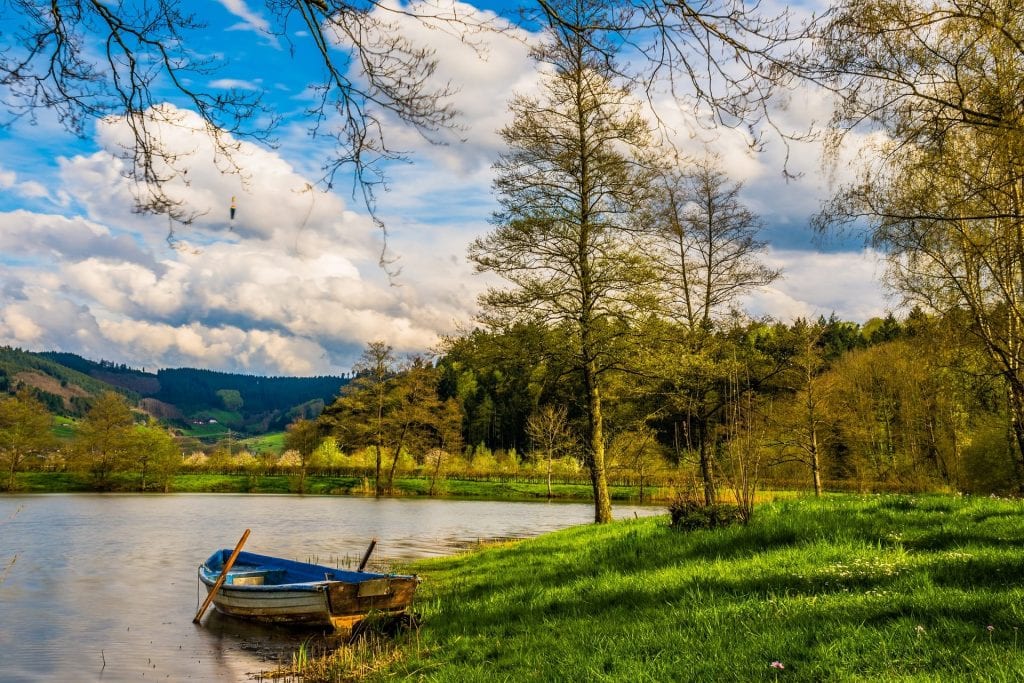 Who of you can resist dipping your toes in an inviting lake or pond on a hot summer day?  Even dogs appreciate the fun and relaxation that comes with swimming and wading in water.  Hidden in that water are many toxins, some produced from harmful algal blooms.  We will cover the most common ones here.
What are algae?
Let's start with some introductions.  Algae are plant-like organisms that can be single-celled (cyanobacteria and microalgae) or multi-celled (seaweed).  These organisms are responsible for releasing oxygen into the water, as well as being the base of the aquatic food chain.  Algae are only visible to the naked eye during a "bloom" when they are rapidly growing.  Not all algal blooms are harmful, but there is no way to determine the safety of the water just by looking at it.      
Harmful algal blooms (HABs) can present in a variety of ways.  It can be many different colors and can look like foam or scum on the surface of the water.  This can occur in fresh, marine, or brackish water.  A recent influx of nutrients (nitrogen and phosphorus) and warm weather with plenty of sunshine usually precede a bloom.  HABs can occur around the world.   
Toxins from HABs have no taste or smell, are very potent, and are heat and acid stable.  This means that you will not be able to detect them or destroy them with common water purification methods.  The toxins are harmful to humans and animals alike.  Exposures occur from any contact with the toxin: drinking the water, swimming, or consuming fish that have been contaminated.  
HABs can also block sunlight from reaching deep into the body of water, resulting in lower levels of oxygen in the water.  This leads to large-scale die-offs of fish.  The economic losses from HABs approach $100 million each year from the loss of sales of seafood, human and animal health care costs, loss of tourism, and monitoring and management of HABs.
Freshwater HABs
Freshwater HABs are usually caused by cyanobacteria.  Cyanobacteria are not true algae but are commonly called "blue-green" algae from the color of the water when they bloom.  They are responsible for releasing cyanotoxins, such as microcystins, clindrospermosins, and anatoxins.  These toxins can be neurotoxins, hepatotoxins, dermatoxins, or other toxins that affect the GI tract.   
Clinical signs in humans:                                    Clinical signs in animals:
Abdominal pain                                                       Excessive salivation
Headache                                                                  Vomiting
Neurological symptoms                                     Fatigue
Vomiting/diarrhea                                                 Difficulty breathing
Liver damage                                                           Convulsions
Kidney damage                                                      Death (hours to days)
Marine HABs
The most reported fish poisoning in the world is ciguatera fish poisoning from Gamberdiscus toxicus.  Ciguatera toxin bioaccumulates and biomagnifies up the food chain.  Within 12-24 hours of consumption, a victim of ciguatera toxin will show signs of GI distress (abdominal pain, nausea, and vomiting/diarrhea) lasting for up to 4 days.  Afterwards, signs will progress to numbness/tingling in the extremities, dizziness/weakness, decreased heart rate and blood pressure, and an increased sensitivity to hot or cold temperatures.  These signs can last from weeks to years, depending on the individual's response and the dose.   
Neurotoxic shellfish poisoning (NSP) is caused by a bloom of Karenia brevis, releasing brevetoxin.  This is also referred to as Red Tide.  Most commonly implicated shellfish are oysters, clams, and mussels.  Signs of NSP are similar to ciguatera fish poisoning but have a more rapid onset (1-3 hours).  Signs usually resolve in 2-3 days with no lasting effects.
Saxitoxin is released from Pyrodinium bahamense, leading to paralytic shellfish poisoning (PSP).  This potent toxin can cause death within 2-24 hours from paralysis of the diaphragm.  Commonly contaminated shellfish are mussels, cockles, clams, scallops, oysters, crabs, and lobsters.  Signs of PSP are similar to NSP, with a much more rapid onset.  Effects can be noted as quickly as 15 minutes and can include: numbness/tingling in the face, arms and legs; headache/dizziness; nausea; and muscle paralysis and respiratory failure.
Domoic acid is produced by diatoms (Psuedo-nitzschia, Nitzschia, and Amphora) and causes amnesiac shellfish poisoning.  The toxin can cause neurologic signs and death in humans and marine mammals (sea lions, seals, and walruses). The toxins biomagnify in mammals.  Signs include vomiting/diarrhea, dizziness/headache, disorientation, memory loss, and seizures/death. 
Prevention of Illness
If you suspect a body of water is suffering an algal bloom, it is best to avoid the area.  If you realize you have possibly been exposed to an algal bloom, wash yourself or your pets immediately with tap water.  Always check with local park authorities or the local health department before visiting bodies of water that are at risk of HABs.  This is especially important if you intend to consume fish from that area.
For additional information, please visit: