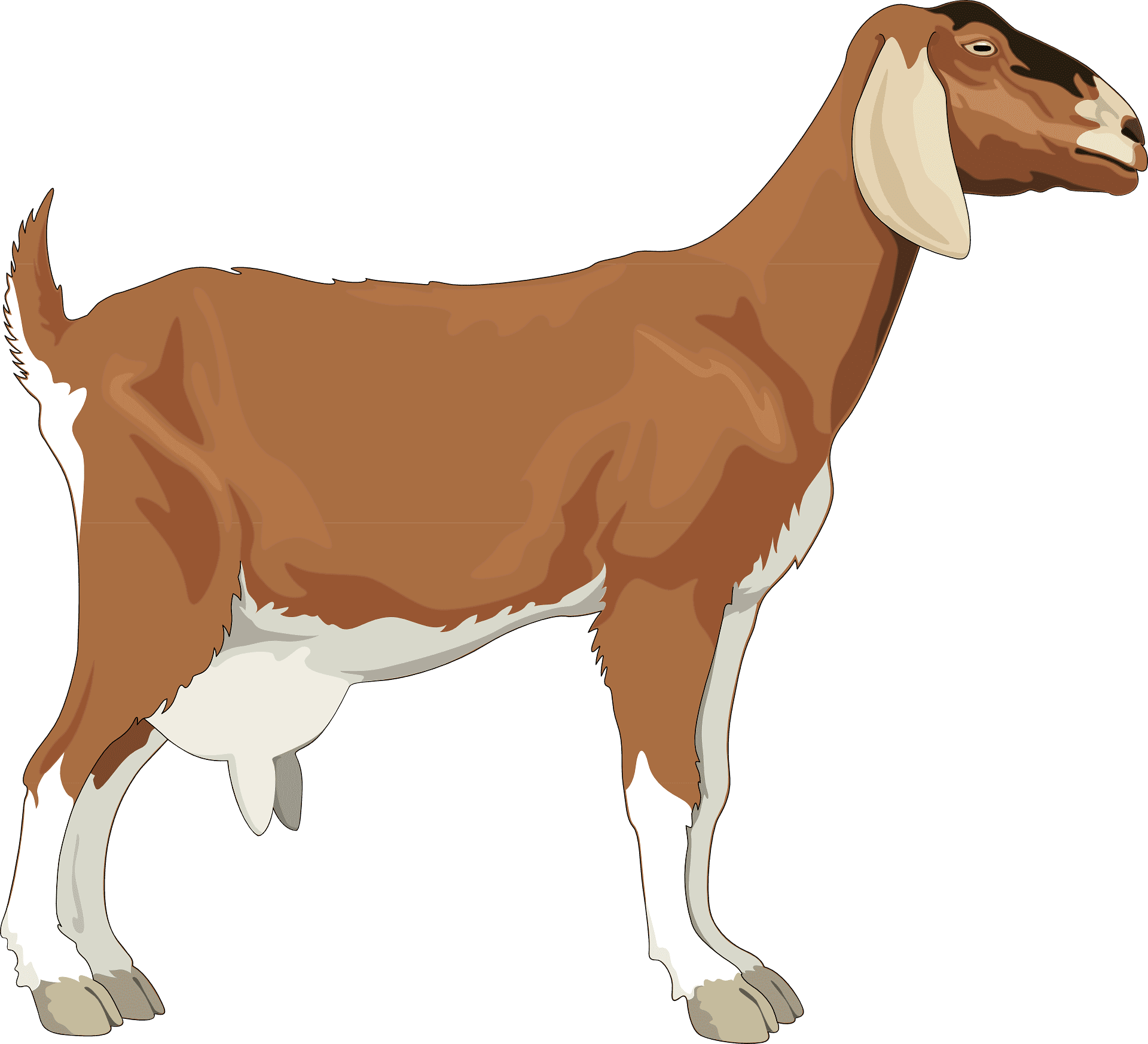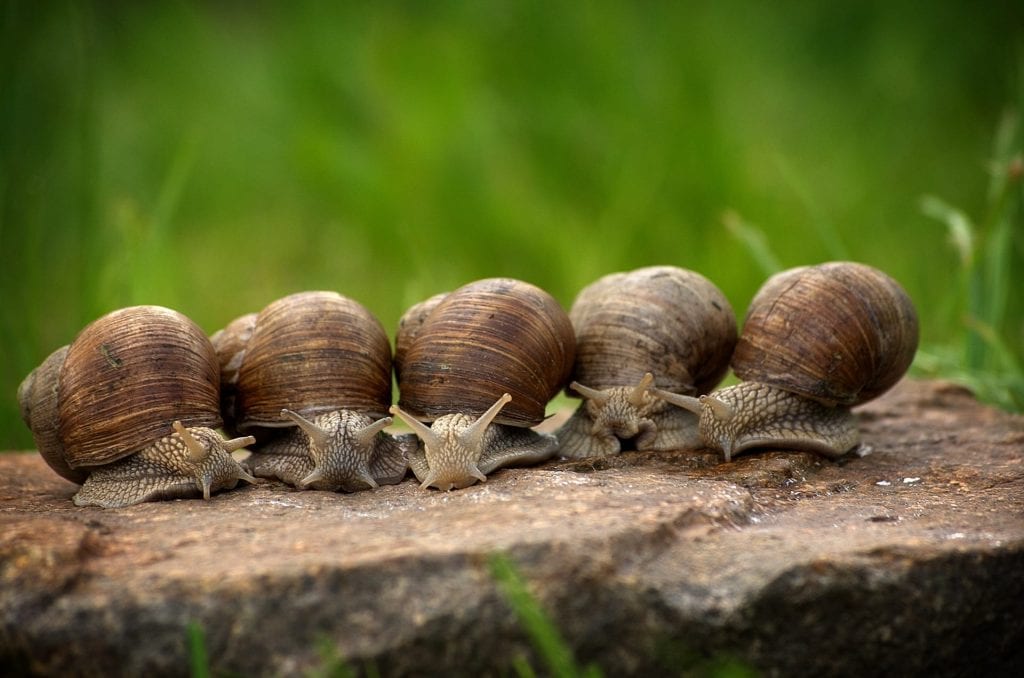 Terms of Venery
In the late Middle Ages, the terms of naming groups of animals rapidly expanded. After all, without Netflix or Twitter, what else do you do in the evening? Let's create names! The Term of Venery, as they called it, for a group of goats is flock or herd. However, the lesser used term "trip" exists. Internet searches can yield some fun examples like an escargatoire of snails or a kindle of kittens. Learning a few of these could help you stand out when speaking among a shrewdness of apes.
This time in history also led to different terms based on age and gender. Like man, woman, girl, boy, and infant, similar names exist for our goat friends. You begin your life as a kid or baby goat, regardless of gender. If you want to distinguish between male and female goats that are under a year of age, you use the terms bucklings and doelings respectively. Once they reach adulthood, like rabbits and deer, we call them bucks and does. If between one and two years of age, we term any goat a "yearling." When you castrate a buck, you remove not only their testicles but their name and call them a "wether." Honestly, within the realm of livestock, this terminology is about as easy as it gets! The terminology for swine, chicken, and asses becomes complicated.
Podcast: Free Audio File
If you prefer to listen to podcasts, feel free to play the audio version of this blog by clicking on the player above.
Podcast: Here's Looking at You Kid, and All the Other Goat Terms
Length: 4 min 20 seconds
Written and read by the author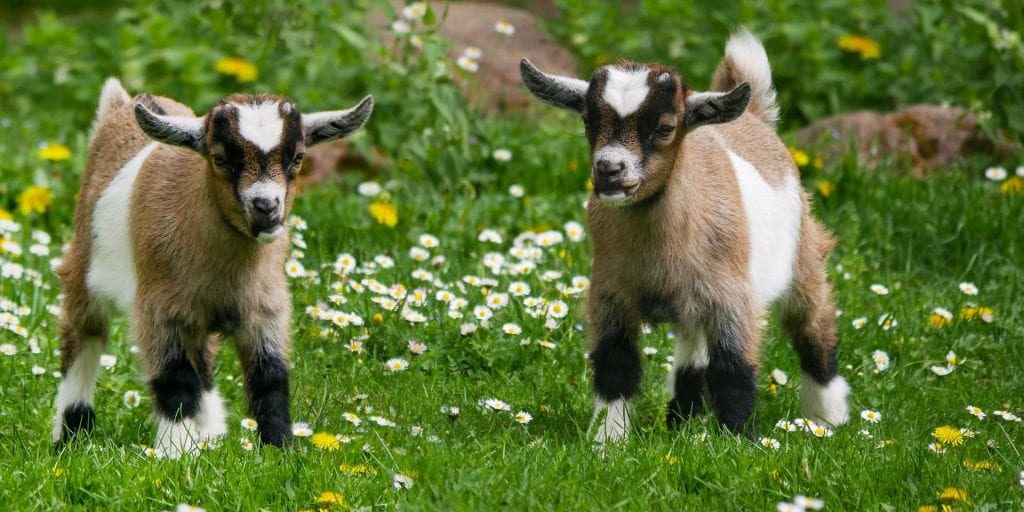 Kidding around...
There are other terms that you should know when venturing into the world of goats. When you and I are kidding around, we're making jokes. When goats are kidding, they are delivering babies. You might say, "My goat is close to kidding" or "This will be Zoey's first kidding." Sometimes kidding results in a polled goat, that is, a goat born who will never grow horns. Of course, most goats will develop horns, meaning that you will most likely have to disbud or remove their horns. Occasionally, after you have disbudded a goat, small pieces of the horns or scurs grow back. Since this process isn't fun for anyone, you may think of breeding two polled goats in the hopes of making more polled goats. Unfortunately, this situation increases the risk of kidding hermaphrodites, goats with both male and female reproductive organs. Being sterile, unable to reproduce, you do not want these goats.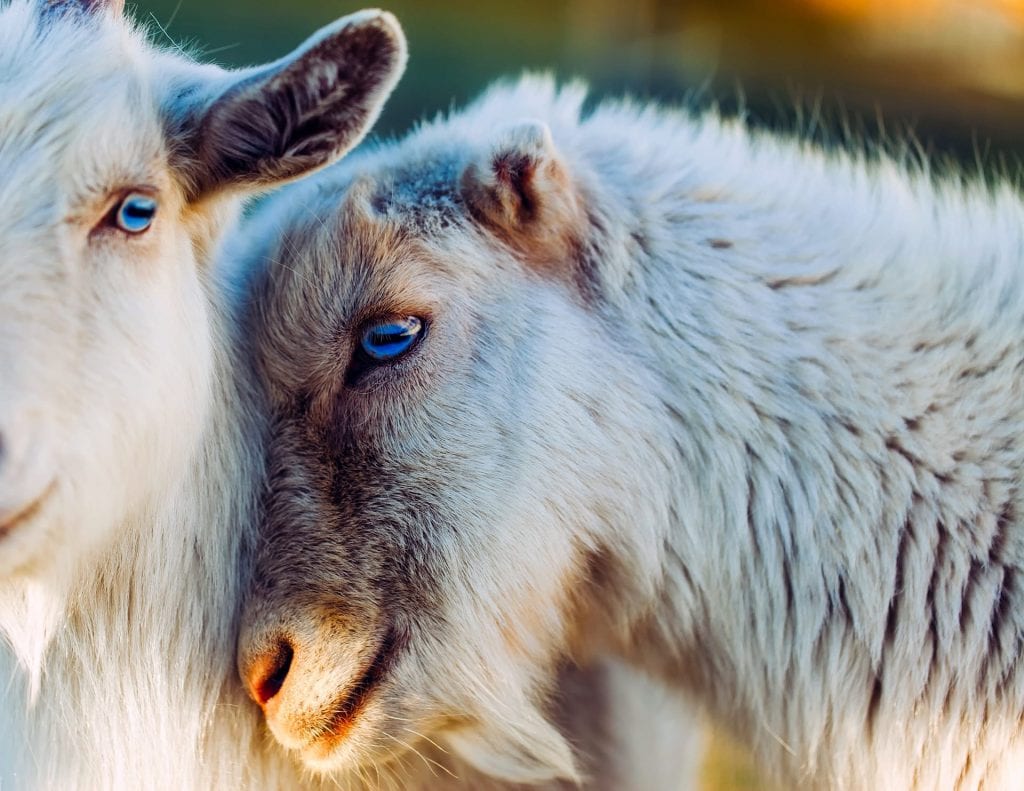 Goats in Love!
While you and I may get stuck in a rut, bucks get "in rut." Neither is something you want to experience. When men want to attract women, they may brag, show off, or find other ways to make fools of themselves but at least they don't self-enurinate. A buck in rut will urinate on their own head, beard, face, and front legs to make themselves more attractive to does. Ooh-la-la.
Non-pregnant does are termed "open." When in "standing heat," the open does' hormones make them crazy enough for them to stand still for the stinky, urine-soaked buck to breed with them. Once pregnant, the doe is considered "settled." Her duration of pregnancy or gestation typically lasts 150 days. After this, kidding occurs, and the cycle of life continues round.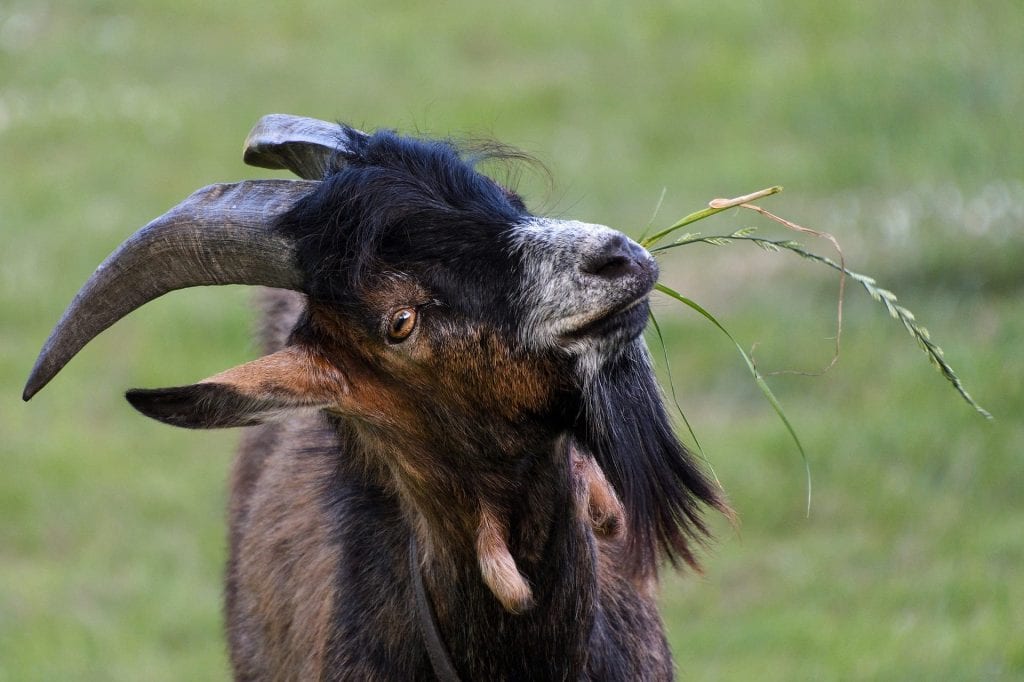 Cows graze, goats browse.
While cows and horses graze, goats portray a different feeding behavior, called browsing. They prefer the leaves from high-growing plants like shrubs and bushes.
So, if you are in a rut or just settled in, and browsing with kids, make certain if you are talking to people in or out of the goat world because the response you get might be very different. Congratulations, we have covered twenty common goat terms and have listed their definitions below for convenience.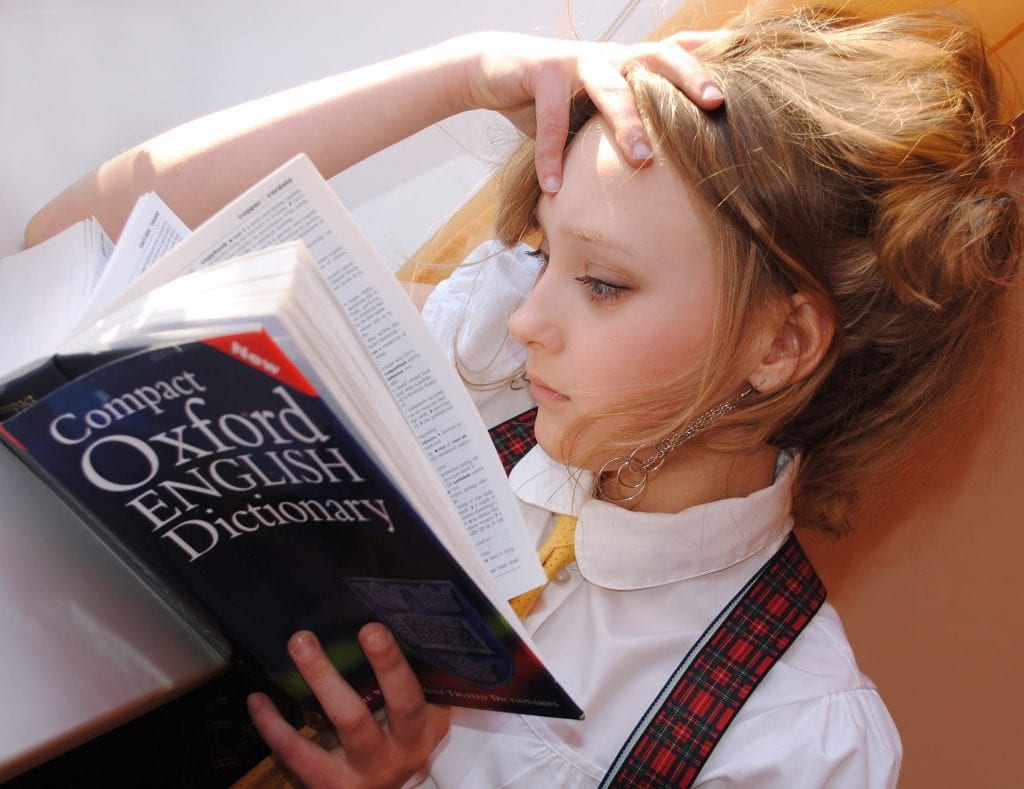 Alphabetical List of Terms with Definitions
Browsing – (n.) type of feeding behavior where herbivores prefer leaves or soft shoots from high plants such as bushes, shrubs, or trees.
Buck – (n.) an adult male goat
Buckling – (n.) a male goat under a year of age
Disbud – (v.) to remove horns
Doe – (n.) an adult female goat
Doeling – (n.) a female goat under a year of age
Enurinate – (v.) to urinate intentionally on themselves. Bucks do this from hormonal stimulation when in rut.
Gestation – (n.) the time between conception and birth, pregnancy.
Hermaphrodite – (n.) having both male and female reproductive organs.
Kid – (n.) a young male or female goat, under a year.
Kidding – (n.) the act of giving birth to a goat.
Open – (adj.) a female goat who is not pregnant.
Polled Goat – a goat that is naturally born without horns.
Rut – (n.) The rut is the mating season. Time when a hormonal surge is present in bucks. A buck in rut is ready to breed.
Scurs – (n.) horn remnants that regrow when disbudding hasn't been complete.
Settled – (adj.) the state of a female goat being pregnant.
Standing heat – (n.) estrus period of a female adult goat. A time when the female is hormonally receptive to breeding with a buck.
Sterile – (adj.) being unable to preproduce.
Wether – (n.) a male castrated goat.
Yearling – (n.) a male or female goat that is between one and two years of age.
References and Further Reading
[amazon_link asins='0316051632,B004MFYKM8,B01FKUXLG4' template='ProductCarousel' store='vetzone-20' marketplace='US' link_id='e87ec9e2-306a-11e8-8a9a-d982bd66bed1'][amazon_link asins='1118553985,1935660020,0199946647,130526892X,1607951789' template='ProductCarousel' store='vetzone-20' marketplace='US' link_id='aa3e86be-ce1c-11e7-ae16-0944a45c35a3']