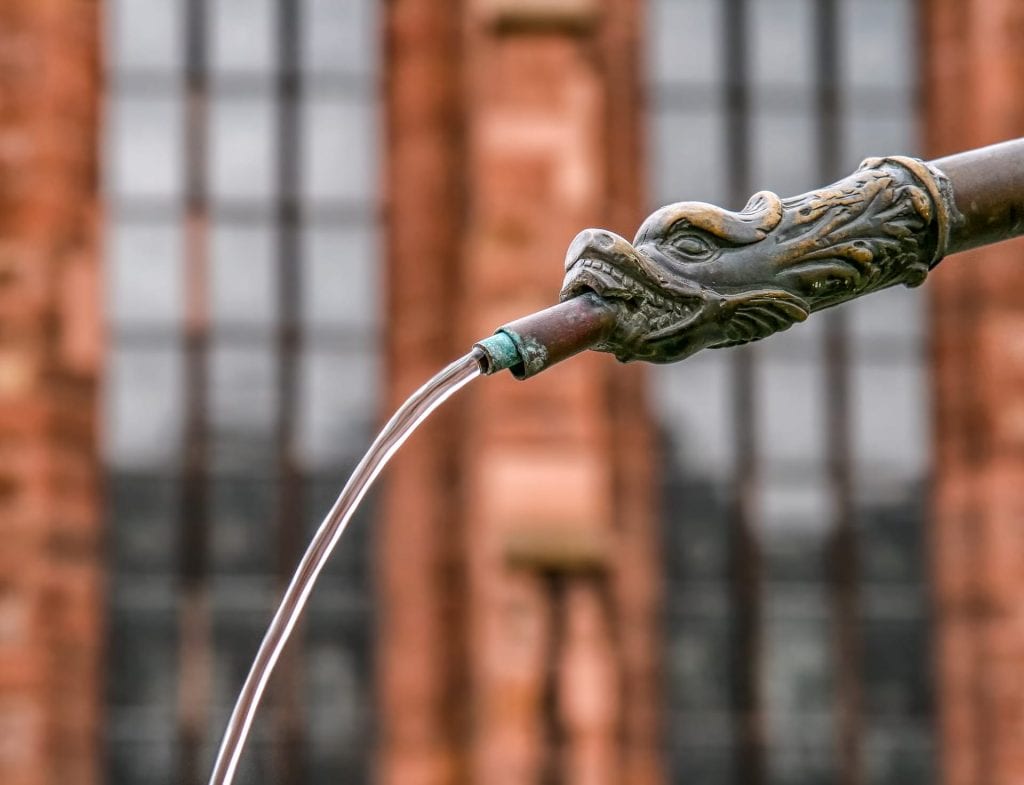 Oligodynamics:
Copper, element 29, perches atop the eleventh column of the periodic table above some extraordinary transition metals. Leading the way with oligodynamic, or bacterial neutralizing properties, copper kills bacteria upon contact through several supposed methods. Brass, an alloy of copper and zinc, can reportedly kill a million coliform bacteria per millimeter.
                Despite copper being used since ancient Egypt for its salubrious properties, we still do not know the exact mechanism of action. The current thought involves a multiple prong approach which destroys 99.9% of E. coli O157: H7 bacteria within ninety minutes of contact with a copper alloy. Every wonder why highly populated areas commonly employ brass handrails? Why the US mints coins either primarily made of or coated with copper? And despite cheaper material options, why copper piping remains a water conduction choice? Copper's oligodynamics plays a part in this answer to these.
Podcast: Free Audio File
If you prefer to listen to podcasts, feel free to play the audio version of this blog by clicking on the player above.
Podcast: Hey Copper, thanks for policing for bacteria
Length: 4 min 04 seconds
Written and read by the author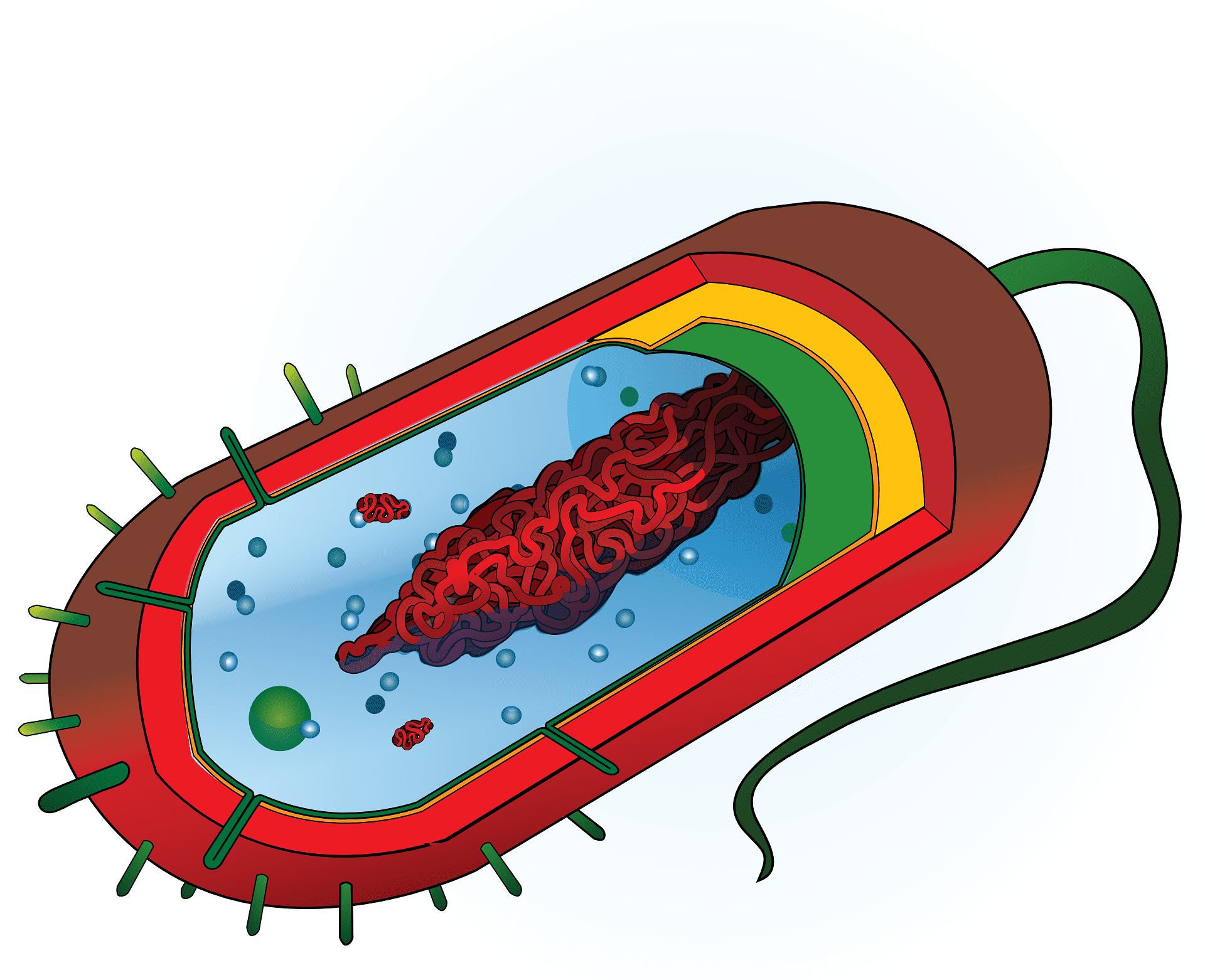 Copper may kill bacteria in several ways
Currently, we believe copper kills bacteria through three purported methods. The membrane or outer surface of every cell holds an electric charge called a "transmembrane potential." The electric potential difference made by ions inside versus outside the cell creates this important membrane voltage. Copper may be able to disrupt this charge which weakens the membrane and even generates holes allowing free flow in and out of the cell. The second and third mechanisms occur from copper ions interacting and binding directly with the bacteria both inside and out. 
The Eleventh Column Transition Metals on the Periodic Table
Elements in the periodic table often relate closer to other elements vertically rather than horizontally. Silver and gold sit just below copper to complete the eleventh row of the transition metals. Many vets are familiar with the antimicrobial properties of silver sulfadiazine cream. Human medicine employs silver with topical creams, dressings, and even endotracheal tubes. Some studies support the benefits of gold and silver nanoparticles against bacteria such as E. coli and Bacillus.
                Beyond just marveling at the beauty of these elements, the beneficial nature of them has been known for a long time. Ancient Romans believed that eating off silver plates provided health benefits. Over 2000 years ago, the Chinese believed that silver chopsticks could detect poison and early American settlers would place a silver coin in their milk containers to protect the contents from spoilage. While these specific hypotheses did not bear out, the ancients did know they were onto something.
All that glisters...
So, when brass, copper, silver, and gold options avail themselves, consider them not only for their beauty but for their public health benefits - no matter what mammal we are talking about. Despite the beauty of other metals like stainless steel, they don't all measure up. Many studies support that metals like stainless steel have no antibacterial properties. A Canadian study recovered Salmonella spp from stainless steel pet food bowls which had been scrubbed and then soaked in bleach with a 33% success rate. Scary eh? Therefore, remember the bard's words from the Merchant of Venice, "All that glisters is not gold."
References and Further Reading
Bauman, Robert W. (2012), Microbiology with diseases by body system (3rd ed.), Benjamin Cummings, pp. 278–279, ISBN 978-0-321-71271-4
Copper Development Association Inc. (2017, February 23). Flint Water Crisis Why Copper Installation of Underground Copper Piping Resources News Why Copper. Retrieved April 16, 2018, from https://www.copper.org/applications/plumbing/water_service/why_copper.html
Everything Chopsticks. (2015, July 21). All About Silver Chopsticks. Retrieved April 16, 2018, from https://everythingchopsticks.com/All-About-Silver-Chopsticks
Kean, S., Dingle, A., Kennedy, K., & Kean, S. (2018). The disappearing spoon: And other true tales of rivalry, adventure, and the history of the world from the periodic table of the elements. New York, NY: Little, Brown and Company.
Lascelles, Keith; Morgan, Lindsay G.; Nicholls, David; Beyersmann, Detmar (2007), "Nickel Compounds", Ullmann's Encyclopedia of Industrial Chemistry (7th ed.), Wiley, pp. 1–16, doi:10.1002/14356007.a17_235.pub2  
Michels, H. T.; Wilks, S. A.; Noyce, J. O.; Keevil, C. W. 2005, Copper Alloys for Human Infectious Disease Control, Presented at Materials Science and Technology Conference, September 25–28, 2005, Pittsburgh, PA; Copper for the 21st Century Symposium.
Thomas, G. (2013, December 12). What Metals and Materials are Used in US Coins and Banknotes? Retrieved April 16, 2018, from https://www.azom.com/article.aspx?ArticleID=8088
Weese, J. S., & Rousseau, J. (2006). Survival of Salmonella Copenhagen in food bowls following contamination with experimentally inoculated raw meat: Effects of time, cleaning, and disinfection. The Canadian Veterinary Journal, 47(9), 887–889.
Wilks, SA; Michels, H; Keevil, CW (2005). "The survival of Escherichia coli O157 on a range of metal surfaces". International Journal of Food Microbiology. 105 (3): 445–54. doi:10.1016/j.ijfoodmicro.2005.04.021. PMID 16253366.
Zhou, Y., Kong, Y., Kundu, S., Cirillo, J. D., & Liang, H. (2012). Antibacterial activities of gold and silver nanoparticles against Escherichia coli and bacillus Calmette-Guérin. Journal of Nanobiotechnology, 10, 19. http://doi.org/10.1186/1477-3155-10-19
[amazon_link asins='0316051632,B004MFYKM8,B01FKUXLG4' template='ProductCarousel' store='vetzone-20' marketplace='US' link_id='e87ec9e2-306a-11e8-8a9a-d982bd66bed1'][amazon_link asins='1118553985,1935660020,0199946647,130526892X,1607951789' template='ProductCarousel' store='vetzone-20' marketplace='US' link_id='aa3e86be-ce1c-11e7-ae16-0944a45c35a3']