Podcast: Free Audio File
If you prefer to listen to podcasts, feel free to play the audio version of this blog by clicking on the player above.
Podcast: How a Proper Cup of Tea Changed Veterinary Medicine
Length: 5 min 01 seconds
Written and read by the author
How a proper cup of tea changed veterinary medicine
1919, in the late afternoon, on a cloudy day in Rothamsted, England, a man offered a woman a cup of tea. Upon glancing at the dark amber liquid filling the porcelain, the heiress of Wedgewood declined, stating that she only drank tea where the milk was poured into the cup first.
Now there exist three schools of thought about the sequence of combining milk and tea. Ronald Fisher, a famous statistician and perhaps a philistine of tea, belonged the third camp, believing the order to be irrelevant and stated this fact. A debate ensued, and being a meeting of scientists, the discussion took a turn worthy of a Big Bang Theory episode. Perhaps having witnessed the heiress' taste buds at work, or knowing that she held a Ph.D. in botany, or just embodying a competitive nature without the survival instincts that accompany marriage, the fiancé of Dr. Muriel Bristol proclaimed, "Let's test her!"
Four tries of tea comparison means 70 possible outcomes!
At first glance, this experiment sounds easy, right? We witness the American version on tv advertisements, "Can you believe that is not name-brand Cola?" To reach a scientific conclusion requires more than a comparison or two, but how many exactly? Working with a similar level of skepticism, and armed with statistics, Ronald knew he must ensure that random chance or poor experiment design did not artificially favor Muriel's choices. So, in addition to proper blinding and randomization within the study, he accounted for the minimum number of tea comparisons required to obtain a statistically significant result.
Ronald calculated that if Muriel was offered eight randomized cups of tea, four with milk added to the cup before the tea, and four with the milk after, that statistical significance could be achieved if she correctly chose all four cups made in one tea-milk sequence. This significance exists because, with eight cups and two variations,  there lies a total of seventy possible success outcomes! Now imagine how complicated other scientific studies become.
Even with tea testing, you need to think of your P-Values
With seventy outcomes, if Muriel correctly chose all four similar cups, then the probability that she did so randomly is only 1 out of 70 or 1.4%. Recall the p-value in science, if we are to accept a result as significant, then the probability of random bias providing a result should be limited to no more than 5%. Muriel did correctly identify six out of the eight cups and while impressive, this outcome has a 24.3% probability of occurring with random chance. Close, but not enough to reject the null hypothesis! Take heart tea lovers, other studies support the milk order with tea importance.
What does this story have to do with veterinary medicine? Medical studies often involve nominal data, information that has a description or a name for it rather than a number. Examples of nominal data include positive or negative, infected or uninfected, live or dead. To evaluate nominal data, researchers often choose the Chi-Squared Test of Association. The test evaluates the difference between the observed, what happened in the experiment, and the expected, what would have happened in a pure null hypothesis scenario. Studies in veterinary medicine frequently necessitate small sample sizes, and when expected values of less than five begin to occur, this statistical method begins to fail.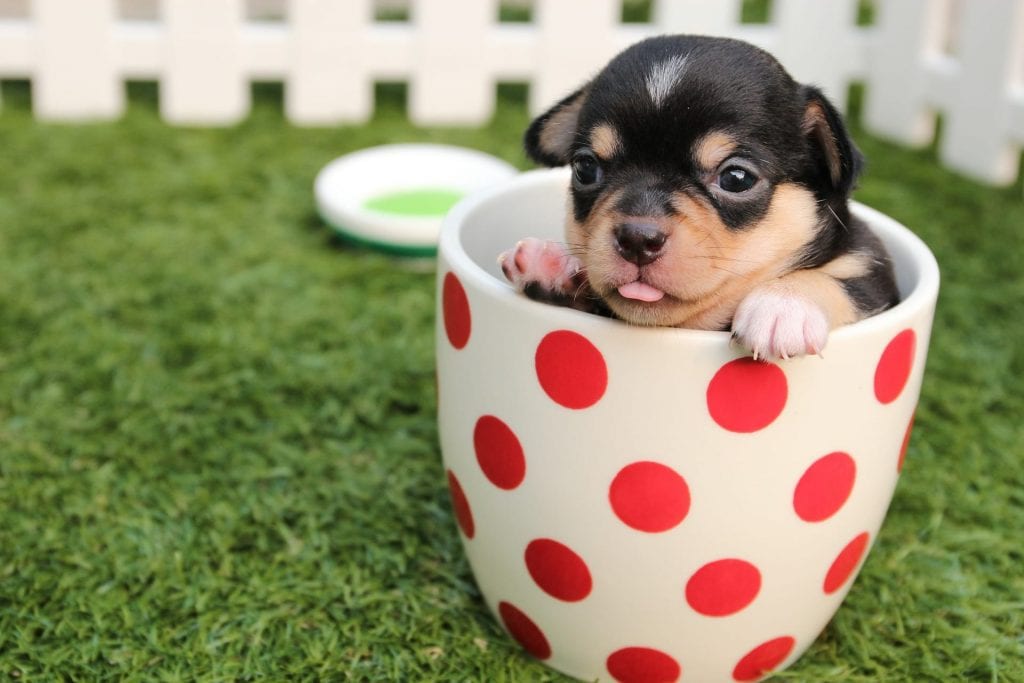 Fischer's Exact Test works with small sample sizes
Born from this tea experiment, the Fisher's Exact Test of Independence works with sample sizes of smaller than a thousand and has no restriction with expected frequencies. The method works equally well for larger sample sizes so has the added benefit of flexibility. Whether 8 samples or 8000, the test produces statistically relevant data. This opens the door for more studies and the acquisition of knowledge to help our furry friends. So, the next time you pour yourself a proper cup of tea, be that milk first, milk second or without, consider the fascinating possibilities that can result from a simple act like offering someone a beverage.
References
Adapted from Stat Labs: Mathematical statistics through applications by D. Nolan and T. Speed, SpringerVerlag, New York, 2000
Box, J. F. (1979). R. A. Fisher: the life of a scientist. New York, NY, etc.: Wiley.
Harrison, J. E. (2001). Synaesthesia: the strangest thing. Oxford University Press. Pages 43-44.
[amazon_link asins='1118553985,1935660020,0199946647,130526892X,1607951789' template='ProductCarousel' store='vetzone-20' marketplace='US' link_id='aa3e86be-ce1c-11e7-ae16-0944a45c35a3']