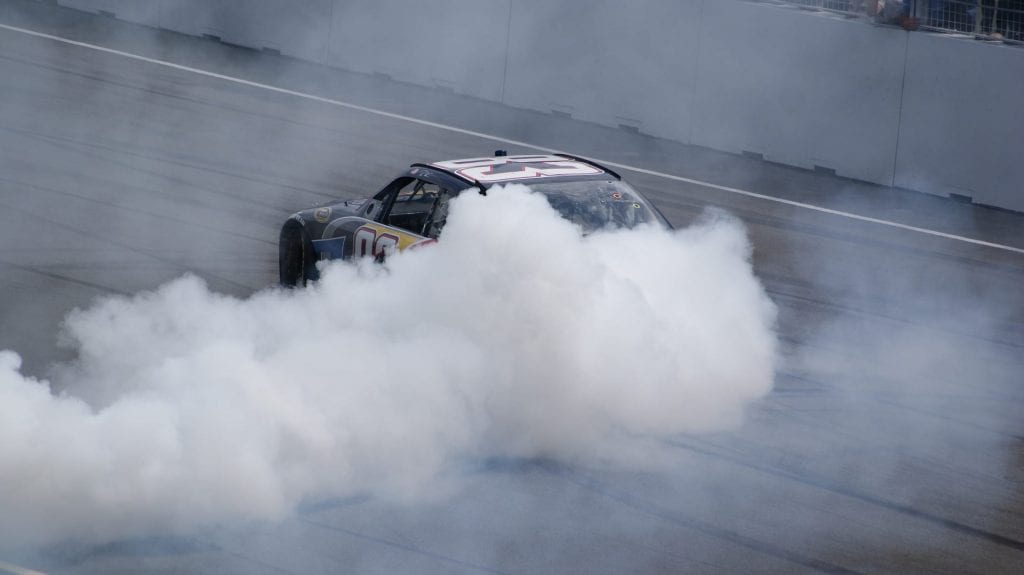 NOx is an EPA Criteria Pollutant
We often abbreviate nitrous oxides as NOx, where the "x" implies varying numbers of atoms to collectively refer to several caustic molecules. Nitric oxide (NO) and nitrogen dioxide (NO2) stand as the most common NOx gases which lead to the formation of smog, tropospheric ozone, and acid rain. For this reason, the EPA listed NOx as one of the six Criteria Air Pollutants to control for. NOx may contribute to the onset of emphysema, exacerbation of heart conditions, direct damage to the lungs, and even premature death.
Podcast: Free Audio File
If you prefer to listen to podcasts, feel free to play the audio version of this blog by clicking on the player above.
Podcast: How Cells NOx out Bacteria
Length: 5 min 59 seconds
Written and read by the author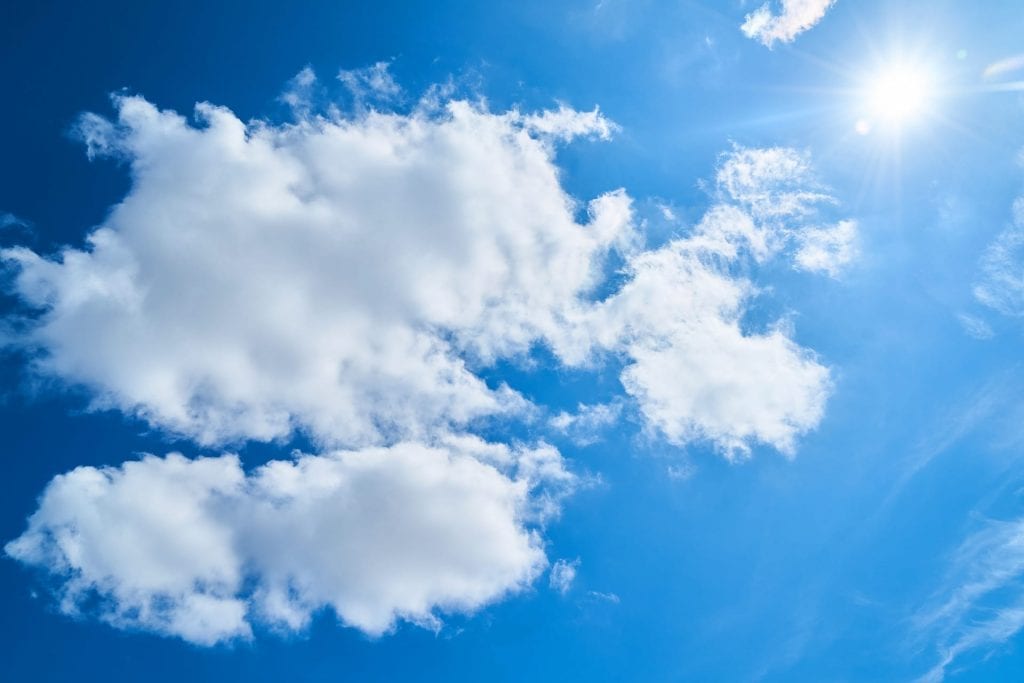 Our air is 78% N2 and 21% O2
While these compounds sound scary, the danger with NOx lies neither with the nitrogen nor the oxygen per se, but rather with the lonely electron they support. Based on their seating within the periodic table, nitrogen needs three electrons for happy bonds, and oxygen needs two. Two nitrogens together fulfill each other and provide a triple, highly-stable bond between them. With each nitrogen getting what they want from the other, they are stable and non-reactive. Good since seventy-eight percent of the air we breath is N2. Two oxygens also complete each with the familiar O2 or what we casually just call oxygen. Oxygen makes up twenty-one percent of the air we breathe and makes it, well breathable.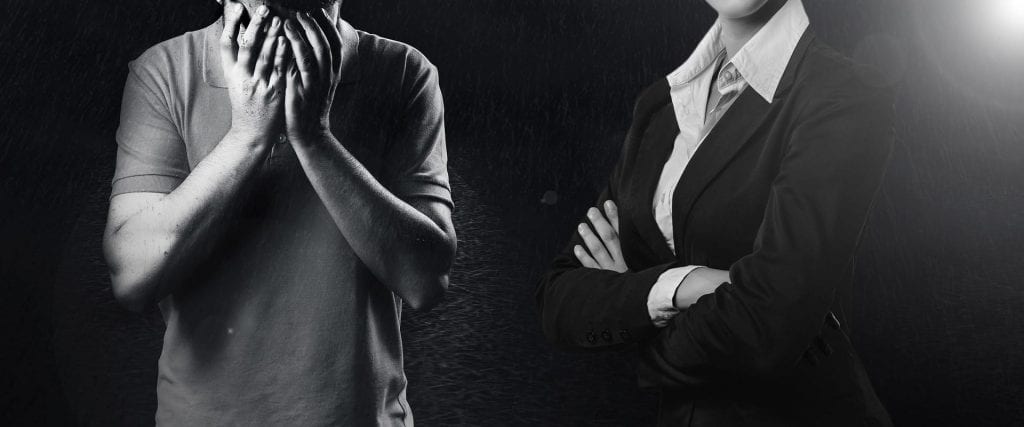 Nitrogen is codependent compared to oxygen
Now, when one nitrogen and one oxygen get together (nitric oxide), they form a relationship where one wants a little bit more than the other can give. Oxygen regards nitrogen as being both needy and codependent. Nitrogen wants more than oxygen can give. Like human relationships, this situation doesn't make anyone happy, and nitrogen starts looking outside the relationship. Sometimes when you become desperate, your criteria for a healthy covalent bond partner lowers, and you will go for anyone, even if it destroys another happy covalent relationship.  Hence the problem with nitric oxide, it binds to anything it can, including molecules in your lung cells.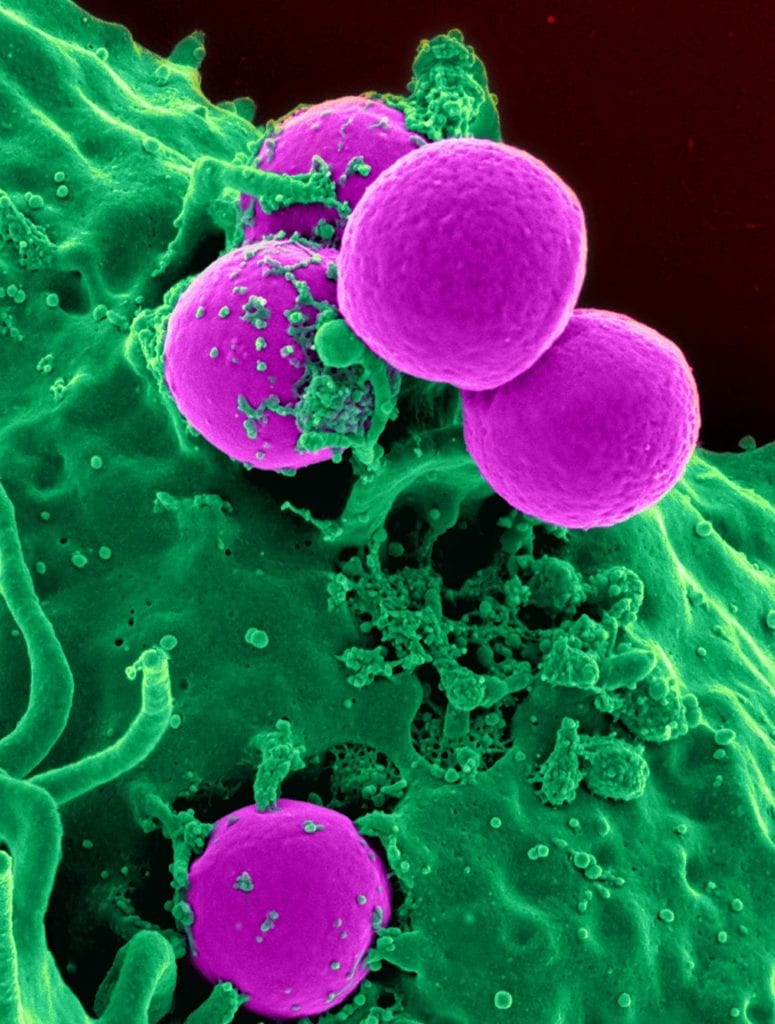 Death by bubbles...
If some extra NOx in the air harms large mammals, imagine the effects that NOx can do to a single-celled organism. Our immune system contemplated this as well. One of our immune cells, the macrophage, roams around looking for unwanted bacterial interlopers. When discovered, they phagocytize or basically "gobble" them up. To isolate the bacteria, the macrophage places them in a protective bubble called a phagosome. Upon stimulation by the cell wall component lipopolysaccharide (LPS), commonly identified as bacterial endotoxin, the macrophage generates small bubbles of NOx. The macrophage then smooshes the NOx bubbles of deadly acid (NO, NO2, and HNO2 (nitrous acid)) with the bubbles of bacteria and voila! Dead bacteria. In our immune system, NOx acts as a primary weapon against bacteria, fungus, protozoa, and even parasitic worms.

NOx isn't the only weapon we have.
Handling bubbles of deadly acid capable of killing a single cell presents no easy task for the macrophage. So, instead of keeping these bubbles just lying around it generates them as needed. The macrophage uses an enzyme which converts one amino acid to another and leaves behind some nitric oxide in the process. To accomplish this, the enzyme uses oxygen, an atom known for its free-radical producing behavior.  And, in a rare moment of clarity, researchers dubbed the enzyme nitric-oxide synthetase. Never relying on single options, macrophages employ multiple methods of destruction for the doomed bacteria. In addition to reactive nitrogen intermediates (RNI), RNI being the biologic term for these molecules while NOx is the atmospheric term, macrophages also utilize reactive oxygen species, enzymes, complex proteins, and unique compounds like Tumor Necrosis Factor-alpha to be able to quickly assassinate any unwanted cell from the body. As with many aspects of life, we must take everything in context. Off-colored joke with known friends over beer, cool; at a day-care center, not-cool. NOx in a small, enclosed bubble with yucky bacteria, cool; abundant in our atmosphere? Not-cool. So, when judging any compound, we need to look at context and can simultaneously support the same molecule in one situation and passionately campaign against it in another.
References and Further Reading
Environmental Protection Agency (EPA). (1998, September). NOx How nitrogen oxides affect the way we live and breathe. Retrieved May 14, 2018, from https://web.archive.org/web/20080716063437/http://www.epa.gov/air/urbanair/nox/noxfldr.pdf
Kuby, J. A., & Goldsby, R. A. (2003). Immunology. Retrieved May 14, 2018, from https://www.pdfdrive.net/kuby-immunology-e19257659.html
Mentzer, A. (2018, April 23). Percentage of Nitrogen in the Air. Retrieved May 14, 2018, from https://sciencing.com/percentage-nitrogen-air-5704002.html
[amazon_link asins='0316051632,B004MFYKM8,B01FKUXLG4' template='ProductCarousel' store='vetzone-20' marketplace='US' link_id='e87ec9e2-306a-11e8-8a9a-d982bd66bed1'][amazon_link asins='1118553985,1935660020,0199946647,130526892X,1607951789' template='ProductCarousel' store='vetzone-20' marketplace='US' link_id='aa3e86be-ce1c-11e7-ae16-0944a45c35a3']