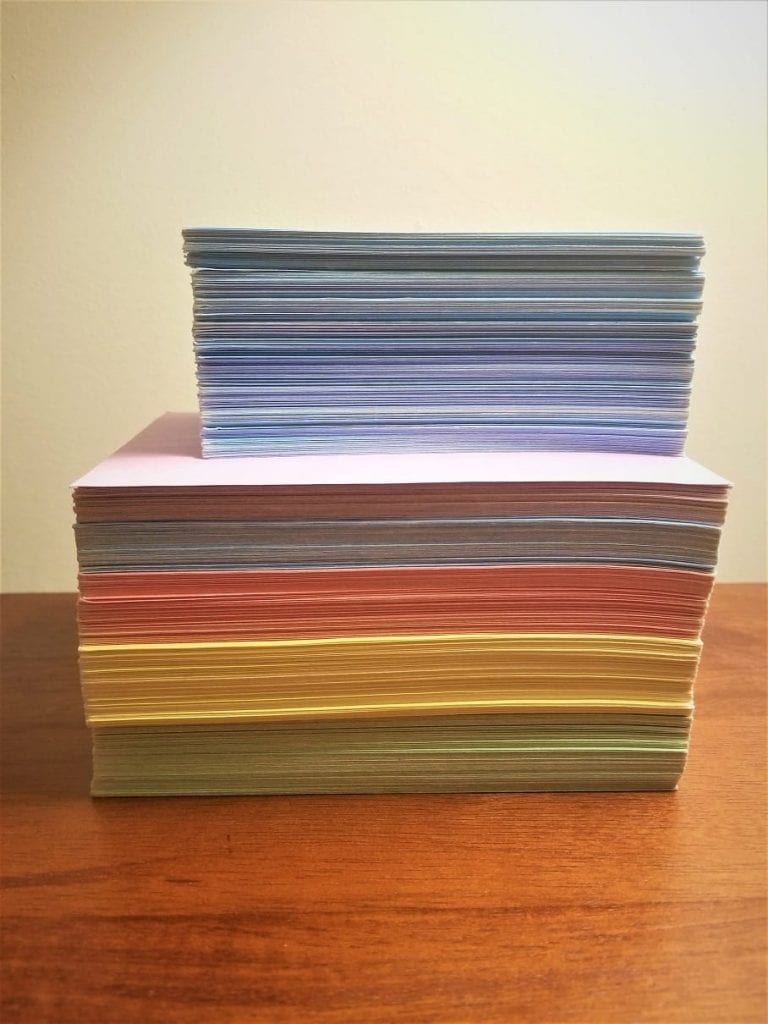 Where to start with the ACVPM board exam preparation
So, you have decided to sit for the ACVPM board exams and have been accepted. Congratulations! What now? Well, with more than a few months to go, a short plan may develop: study hard in the beginning, study hard in the middle and then, wait for it, study hard at the end. Head to Ohio and hope for the best.
In 1953, if Edmund Hillary and Tenzing Norgay had had a similar plan when hiking Everest, not only might we laugh but it is safe to say that they would not have made it. The ACVPMprep.org lays out some broad and cogent study recommendations. They correctly point out that everyone studies differently and to develop your own plan. But what exactly could that look like?
Podcast: Free Audio File
If you prefer to listen to podcasts, feel free to play the audio version of this blog by clicking on the player above.
Podcast: How to study for the ACVPM board exam
Length: pending
Written and read by the author
My journey to becoming a diplomate of the ACVPM
I convey my story in the hopes that it may serve some benefit to others who are planning on taking this exam. If I can do this, you certainly can! To begin with, I had many obstacles and challenges which I felt placed me at a disadvantage to take the test. In January, a month into studying, I accepted a job offer with a company that asked me to relocate from San Diego to eastern Pennsylvania.  For the first few months, I was in planes weekly until our family transferred residence in March.
Beyond relocation, I am also not a spring chicken. I took the national veterinary boards when it was still given on paper. In the 90's, that's right, it was the Dark Ages. Making matters worse, with regards to this situation, I am a small animal veterinarian. To place my small animal veterinary career in perspective, I get excited when I can correctly identify a sheep from a goat. Lacking any government experience, apart from the DMV and taxes, is also not helpful when headed towards this exam.
What I did have going for me was having recently finished the coursework for an MPH (practicum pending), a fantastic study partner, and a supportive family. The result, I was able to pass on the first attempt, had no score on any of the 10 tests below 70%, had a high score of 96% and scored in the top 3%. The only negative to the story is that having spent so much time discussing goats, the family now wants one.
"If you fail to plan, you are planning to fail!" ― Benjamin Franklin
Across the examination, you may have to match domoic acid with Amnestic Shellfish Poisoning, calculate Relative Risks and write a Facebook post on Bluetongue virus or tropospheric ozone. If you are starting to "get serious" about studying two months before the exam, you might want to prepare that this test will be a "dry run." The issue with this test is not just the quantity of information but the diversity of it.
Personally, I have no natural gift for taking tests, but I have heard others say, "But I am a great test taker! I will do fine." If you are relying on word recognition, test-taking skills or looking for patterns, you may be sorely surprised. If they want you to match a specific trait to a particular virus – the other answers will all be close viral relatives. The list of viral responses will never read: E. coli, Henipa Virus, orange, Belgium, and poetry.
So how to plan to pass the ACVPM board exam?
Commit – If this is your mountain, Tenzing, then there is no way around that fact that you will face considerable discomfort along the way. Embrace it and find strategies to reward yourself along the journey. Chocolate, time with your significant other, a Netflix movie or single malt – or all together.
Hours - Define the number of hours per week that you will devote to study. Just like you can't sprint up Everest, you can't cram for this the month before. The breadth of knowledge does not lend itself well to cramming. Slow, steady, and determined with a plan are the key.
Divide and conquer – Five subjects and two formats.
Biostatistics and Epidemiology
Toxicology and Environmental Health
Infectious Diseases, Immunology, and Parasitic Diseases
Nutrition and Food Safety
Public Health Administration and Health Education
You will need to work on both hemispheres of your brain for each subject. Each topic will have a multiple choice section and an essay portion. You will need to adjust your writing style for the audience to whom you are writing. The test will commonly switch between medical professionals, non-medical government employees, and the general public. The format can change from letters to the editor, memos, press releases, and social media.                                                                                                                              
Depending on your strengths and opportunity areas, divide your time and energy on what you need more help with. Do you need more time writing essays or not? Regardless of your writing acumen, make sure to review the structure for each type of writing style. For example, you need "###" to signify the end of a press release. Remember that format, grammar, spelling, and composition are all part of the grade.
Even for subjects that you enjoy, the amount of knowledge seems to be neverending. This can be tempting to stay in those areas. Remember to dedicate an additional percentage of your time and energy to your areas of greatest opportunity.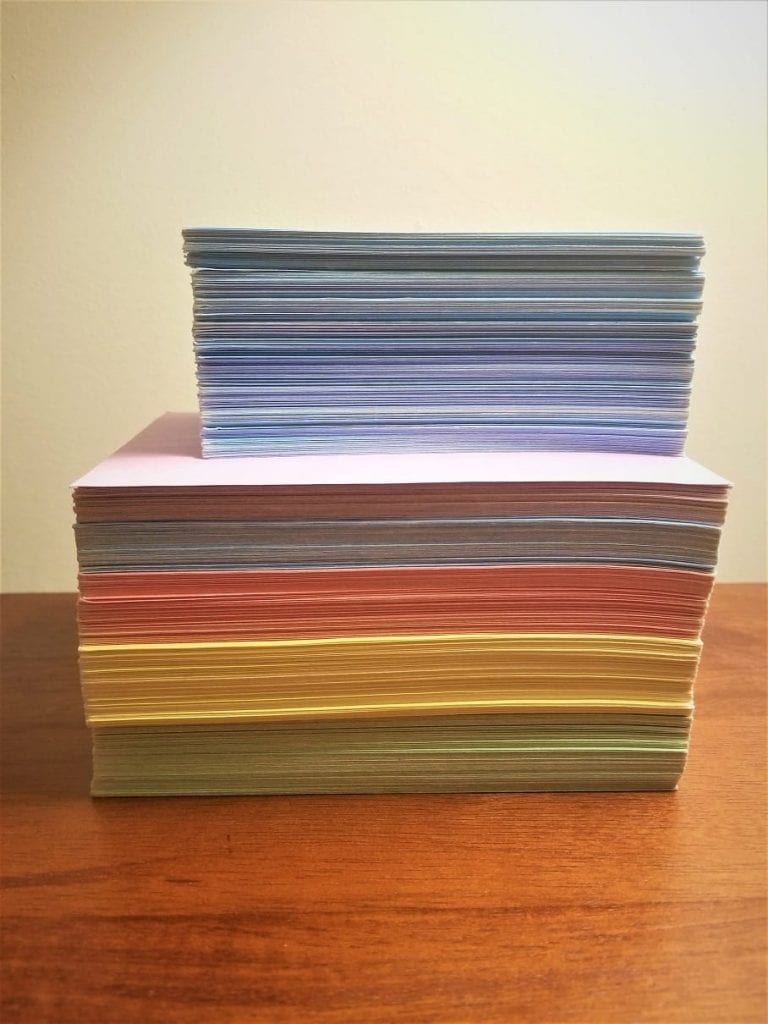 Great minds think differently
With this said, inadequate minds may also think differently. Mine does. Since I graduated at a time that actual chalk was used, I am a flash card guy. Personally, I forget what I hear, find some facts confusing, need to read/hear things multiple times and learn better when I handwrite information. Like keeping track of the elevation you have climbed, counting the number of cards can mentally support the number of hours dedicated to this project. As I watched this number climb to over 700 cards, it helped promote my self-confidence for the examination.
A side benefit of the flashcard technique was that my OCD demanded that they be color coded. For those curious my color scheme for my 4x6 cards: green = environmental, purple = biostats, red = infectious, yellow = administrative and blue = food safety. This color coding made it visually easy for me to recognize any subjects that I was either spending too much or too little time on. For my 3x5 cards, I did not employ a color scheme.
These cards continue to support me, I have texted copies of my flashcards to help answer quick, professional questions from various colleagues. They have served as a basis for many of the podcasts that are available on iTunes and the posts that reside on this website. They stay on my desk, and I continue to peruse them to refresh my knowledge. Do you need to make flashcards? Only if it helps you. For me, they have earned tremendous sentimental value.
Great Minds work together
The best benefit to the board experience has been my friendship and collaboration with Dr. Kayla Wells. Finding a study partner for this type of endeavor is not easy, but the ACVPMprep class does have a mentorship program. If you do not have a study buddy, mentors can be invaluable.
One of the benefits of our partnership has been how different we are. From reading our VetZone posts, you can tell we have different strengths and styles. She is a USDA-APHIS Veterinary Medical Officer, lead veterinarian for the county animal response team, and a newly reborn Texas cowgirl (she relocated from Oklahoma to Texas during this period of time as well for work). I am a pampered, California (I know that is redundant), small animal vet geek. Where I was oblivious to Bluetongue, Heartwater, and CWD, she had had personal experience. Matching your weaknesses to another's opportunity can save you. She saved me. Despite this, she swears I rescued her on biostatistics. I still credit her with biostatistics for her patience in letting me try to teach it. Teaching others a subject is a powerful method to retain the information yourself. As much as you will help another with teaching, you will enrich your own knowledge base.
The ACVPM boards are an inch deep and a mile wide.
This is a common phrase. While correct in spirit, it is misleading in practice. Yes, this preventive medicine lake is vast, but you do not need to paddle across all waters. In others, you will be required to swim and even dive in areas that are deep enough to drown in. Some dive points are intuitive, and others do not. Needing to know FSMA legislation is intuitively logical, understanding detailed information for the human-only norovirus for the veterinary specialty boards is not. Pay close attention to what is taught on the ACVPMprep.org site. 
To climb a mountain or paddle a lake, you need gear
The Preparation Course.
Every resource you could ask for on one website. There are example questions, video lectures, tons of written resources, essay groups and more. It is a paid service and worth every penny.
The ACVPM preparation website
Link to the course information.
http://www.prepacvpm.org/Assets/ACVPM-Course-Ad-2018.pdf
ProMED
ProMED stands for Program for Monitoring Emerging Diseases. It is a global reporting system. It is a publicly available and free. Once you subscribe, you will begin to receive a few emails whenever new information occurs regarding a human, animal or plant outbreak of disease. When I say a few emails, this means that your inbox will never be the same. The number of ProMED emails will have you consider if the Apocolypse has begun or not. You have been warned.
What to do with the deluge of ProMED emails? Consider reading them as they come through and then delete. When you see a disease with regularity, be sure that you own that topic! The essay questions for the upcoming exam are written by March of that year. Fall through Spring is prime time for essay topics. This, along with the list of longer standing hot events: Flint water crisis, Deepwater Horizon oil spill, biologic terrorism and etc...
The Website
To Subscribe for ProMED emails
http://www.isid.org/promedmail/subscribe.php
MyVetZone
While much of what is on our site is test-worthy, VetZone is not an ACVPM board exam preparation site. We encourage you to browse through our posts as roughly 80% are board exam worthy. I would recommend that you subscribe to our podcasts since they are mostly under 5 minutes long. You can easily listen to them as you drive to get groceries. To help support the site, please like and follow us on Facebook. This is a great way to be notified of new, weekly podcasts.
Summary of the ACVPM Board Exam experience
"The secret of success is constancy to purpose." - Benjamin Disraeli
Becoming a diplomate in the ACVPM has been life-changing, rewarding and worth the effort. Do I want to go back and do that again? Um, no. Would I recommend it to others? Yes. It is like marriage, everyone should try it once. When it works out, it is enriching and thought-provoking. The knowledge and the erudition have made me better at my job which is to enrich the quality and quantity of animal lives.
Thank you for your dedication to personal and professional development. We wish you the very best of luck and acknowledge the sacrifice you are making to summit this mountain. Email us with any questions or comments. Bon chance!  
[amazon_link asins='1118553985,1935660020,0199946647,130526892X,1607951789' template='ProductCarousel' store='vetzone-20' marketplace='US' link_id='aa3e86be-ce1c-11e7-ae16-0944a45c35a3']