Introduction to Raw Milk
There have been a few articles in the news recently involving cases of human illness from drinking raw (unpasteurized) milk or consuming dairy products made with unpasteurized milk.  A few of the more common bacteria associated with raw milk are Listeria, Salmonella, E. coli, Q fever, and Campylobacter.  Brucella is a less common, but severe infection.  Milk can be made safe to drink by the simple process of pasteurization.
How does bacteria get into the milk?
Many bacteria are present in the milk of otherwise healthy appearing cows.  The bacteria can colonize the udder both internally and externally on the skin.  Many cows will not show any outward signs, but a few will have mastitis (clinical infection of the udder requiring antibiotic treatment).  Many cows can be intermittent shedders of bacteria, meaning that bacteria will not be present in the milk every day.  Because of the lack of signs in the cow, there is no way to tell if the milk is contaminated with harmful bacteria.
Symptoms of Foodborne Illness
Symptoms of illness in humans can range from very mild to very severe, including death.  People with weakened immune systems (children, elderly, pregnant women, and those with other severe conditions or undergoing chemotherapy) are most at risk of severe illness from bacteria in raw milk.  The onset of signs can be as short as 12 hours or up to 4-6 weeks.  With longer incubation periods, it becomes much more difficult to pinpoint the source of infection.  
The most common signs are vomiting, diarrhea, fever, and muscle aches.  More severe illness can lead to kidney failure, bleeding issues, miscarriage in pregnant women, meningitis, and death.  Symptoms can last from 3-10 days, with some becoming life-long infections if left untreated (Brucella).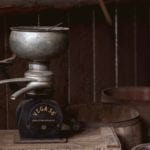 Pasteurization
The process of pasteurization was developed by Louis Pasteur in 1864 (hence the name).  By the early 20th century, pasteurization was being used routinely to reduce the number of deaths from tuberculosis, typhoid fever, and scarlet fever.  Many food products can be pasteurized, including milk, apple juice, vinegar, and sauerkraut. It has been shown through nearly 100 years of utilization to be a highly effective preventive health measure.  Many public health organizations (CDC, FDA, AVMA, NASPHV) support pasteurization of milk for human consumption. 
Pasteurization can be accomplished using different processes to best suit the type of food to be treated.  Milk is commonly treated with High-Temperature-Short-Time (HTST), Low-Temperature-Long-Time (LTLT) or Flash Pasteurization.  Each of these processes is discussed in more detail on the Food Safety page.
Enjoy Pasteurized Milk!
The risk of these infections can be reduced to near zero with the simple process of pasteurization and proper handling of dairy products afterward.  So go ahead and enjoy a tall glass of ice cold, pasteurized milk!