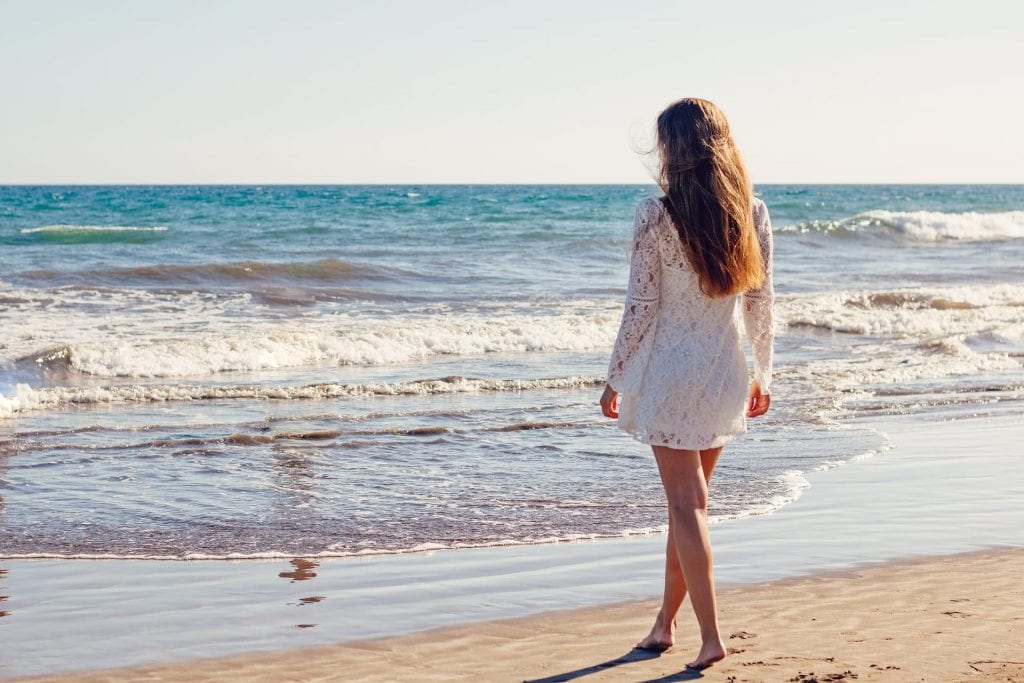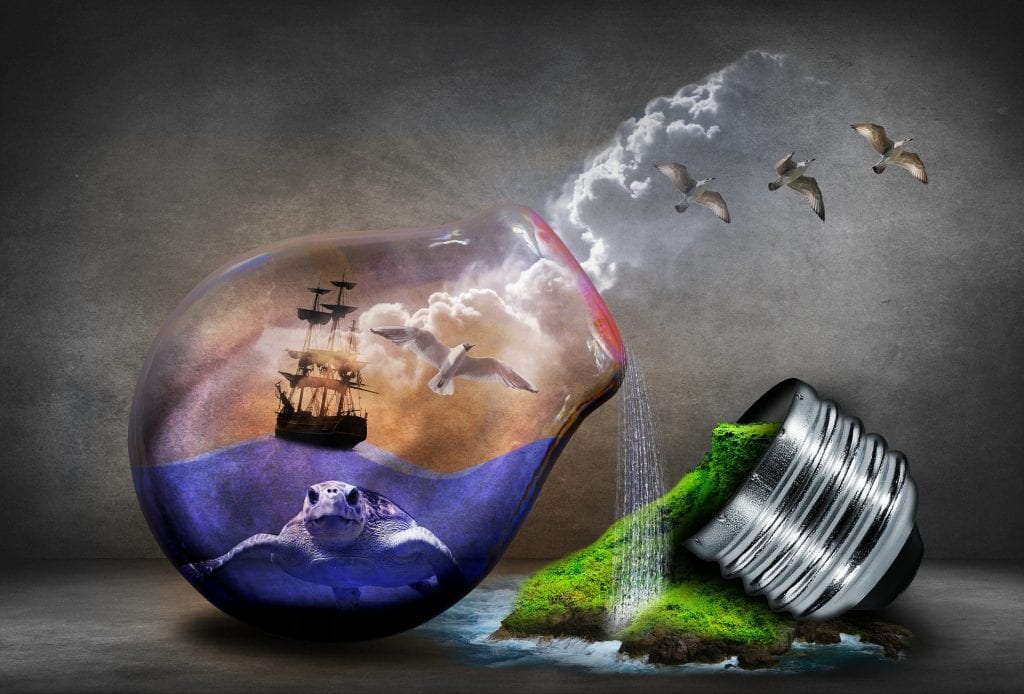 Does Karenia Mean "Pure Evil?"
The name Karen comes from the Greek word for "pure." Pure what though, can be interpreted. In the case of Karenia brevis, the purity of wanton destruction applies. Like other dinoflagellates, Karenia bears attributes of both plants and animals within a compact single-cell. In the 1800's dinoflagellates were described as "animalcules" a name that imparts both wonder and whimsy. Not surprising since the English naturalist, Henry Baker discovered that some animalcules held the power of bioluminescence. I imagine him staring lazily from his wooden ship on a warm summer night marveling that life had turned the dark sea a glowing blue.
Karenia doesn't do anything beautiful. When she enters into a coast in full bloom, she stains the water a rusty red, the color of old blood on cement. We sometimes call a Karenia brevis growth expansion a Red Tide but scientists typically prefer the term Harmful Algal Bloom (HAB). Harmful Algal Blooms include many different dangerous organisms and for an overview listen to the podcast, "Harmful Algal Blooms."
Podcast: Free Audio File
If you prefer to listen to podcasts, feel free to play the audio version of this blog by clicking on the player above.
Podcast: Karenia, Why Everyone Hates You
Length: 5 min 49 seconds
Written and read by the author
Brevetoxin Interrupts Nerve Function
What makes Karenia so deadly are the poisons she brews. Collectively named brevetoxin, literally brief toxin, they bind to sodium channels on our nerve cells leading quickly to neurologic and gastrointestinal signs. These toxins are beautifully perfect, or if you don't cackle over a cauldron, deviously terrifying. Brevetoxins bear no taste, odor or color. Being both heat and acid stable, you can cook it all you want, and they will still be there to kill you in the delicate white wine clam sauce.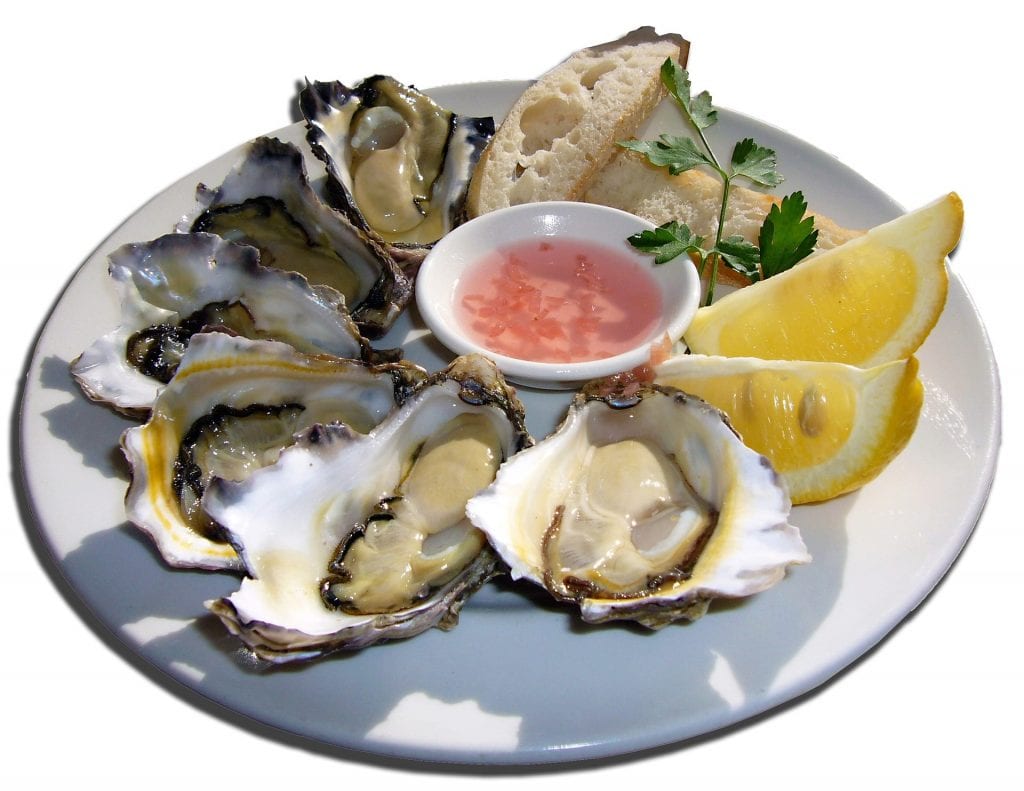 Oysters and Clams Filter Brevetoxin
We can't blame Karenia alone though, there are over twenty different species of dinoflagellates which produce phycotoxins, the term for these marine biotoxins. Depending upon the toxins' clinical effects, medicine classifies them. Karenia causes the syndrome known as Neurotoxic Shellfish Poisoning (NSP). As the name implies, it's typically associated with shellfish, like clams and oysters. Remember that the purpose of these tasty little bivalves is water filtration. Within just six hours of phycotoxin exposure, an oyster filters and collects enough toxins to make a human or pet sick. For this reason, amateur shellfish collection bears risk if you don't know what you are doing. Letting your dog eat what it finds on the beach is risky too.
You don't have to eat the toxin to be affected by it. If you swim through it, the toxin can penetrate your skin. Also swimming or just being near these algal blooms leads to inhalation of the toxins. Luckily, for people and pets, we can walk away from the ocean, and can typically survive a single dose of brevetoxin. Beyond making you think twice about an oyster bar, there typically are no lasting effects.
This Year Hundreds of Manatees Have Died in Florida from Brevetoxin
For aquatic life such as fish, dolphins, and manatees, they cannot get away from these toxins, and harmful algal blooms can destroy local coast life. NOAA, the National Ocean, and Atmospheric Administration noted that harmful algal blooms have been reported in every U.S. coastal state and that their occurrence may be on the rise. Global climate disruption may be affecting the frequency, duration, and distribution of these blooms.
On August 13,2018, Florida governor Rick Scott declared a state of emergency. The current red algal bloom of Karenia brevis extends over 130 miles of Florida's west coast and has killed millions of fish, 12 dolphins, more than 500 manatees and 300 turtles, and a whale shark in addition to other aquatic and avian life. The stench of death permeates the coast and has been one of the worst blooms in recent history. Florida annually has this tide, but it's rare to cause such devastation.
Research continues to look for effective, safe methods to combat harmful algal blooms. The Mote Marine Laboratory in Sarasota has developed an ozone treatment system to purify salt water, but large-scale solutions remain elusive.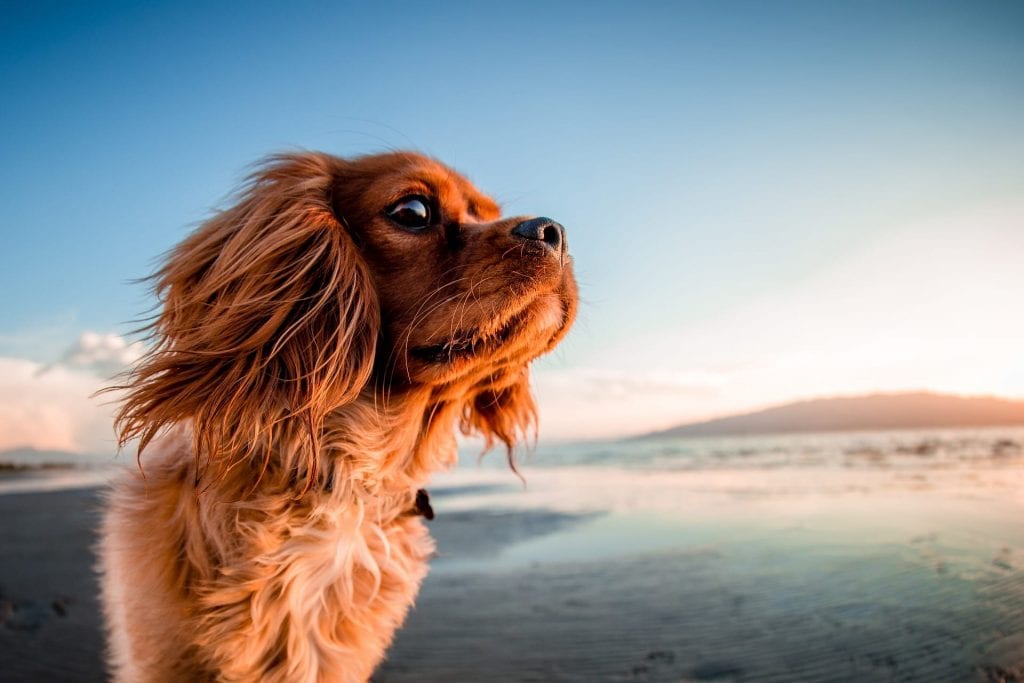 How to Keep Yourself and Your Pets Safe
So, avoid the red tide areas. Remember that this toxin can be inhaled so keep a strict distance. Do not consume recreationally harvested shellfish during a red tide and as a general rule, don't let your pet eat any "treasures from the sea" that have washed onshore. Typically, filleted fish are safe as brevetoxins don't accumulate in the muscle. Fish that are found dead or dying should not be eaten, whether you fillet it or not. Although, I would hope that last point was obvious.
At myvetzone.com, the link to the Florida Fish and Wildlife Conservation Commission is attached so that you can learn more about Florida's Red Tide.
http://myfwc.com/research/redtide/faq/
And if you wish to donate to the Mote Marine Laboratory, we've included a link to them as well.
References and Further Reading
Baker, H., Dodsley, J., Dodsley, R., & Dendy, A. (1764). Employment for the microscope: In two parts. London: Printed for R. and J. Dodsley.
CDC. (2015, November 18). Emergency Preparedness and Response. Retrieved August 26, 2018, from https://emergency.cdc.gov/agent/brevetoxin/casedef.asp
Daniel, P. (2017, March 15). Expert Says No Cure for Red Tide. Retrieved August 26, 2018, from https://www.sarasotamagazine.com/articles/2017/3/15/experts-say-no-easy-fix-for-red-tide
Dajsiripun, A. (2015, August 12). Marine Biotoxins: Tasteless and Odorless. Retrieved August 26, 2018, from https://www.foodqualityandsafety.com/article/marine-biotoxins-tasteless-and-odorless/
Florida Fish and Wildlife Conservation Commission. (2017). Red Tide FAQ. Retrieved August 26, 2018, from http://myfwc.com/research/redtide/faq/
Livni, E. (2018, August 22). Florida's red tide crisis shows how climate change will make the world an ugly place. Retrieved August 26, 2018, from https://qz.com/1365496/floridas-red-tide-shows-that-climate-change-isnt-just-dangerous-its-ugly/
Mote Marine Laboratory & Aquarium. (2018). Retrieved August 26, 2018, from https://mote.org/
Mote Marine Laboratory. (2018). Donate to Mote. Retrieved August 26, 2018, from https://mote.org/support/donate
SheKnows. "Karen Name Meaning." SheKnows, SheKnows, www.sheknows.com/baby-names/name/karen.
Thyng, K. M., Hetland, R. D., Ogle, M. T., Zhang, X., Chen, F., & Campbell, L. (2013, December 16). Origins of Karenia brevis harmful algal blooms along the Texas coast. Retrieved August 26, 2018, from https://aslopubs.onlinelibrary.wiley.com/doi/full/10.1215/21573689-2417719
US Department of Commerce, & National Oceanic and Atmospheric Administration. (2013, June 01). What is a red tide? Retrieved August 26, 2018, from https://oceanservice.noaa.gov/facts/redtide.html
[amazon_link asins='0316051632,B004MFYKM8,B01FKUXLG4' template='ProductCarousel' store='vetzone-20' marketplace='US' link_id='e87ec9e2-306a-11e8-8a9a-d982bd66bed1'][amazon_link asins='1118553985,1935660020,0199946647,130526892X,1607951789' template='ProductCarousel' store='vetzone-20' marketplace='US' link_id='aa3e86be-ce1c-11e7-ae16-0944a45c35a3']