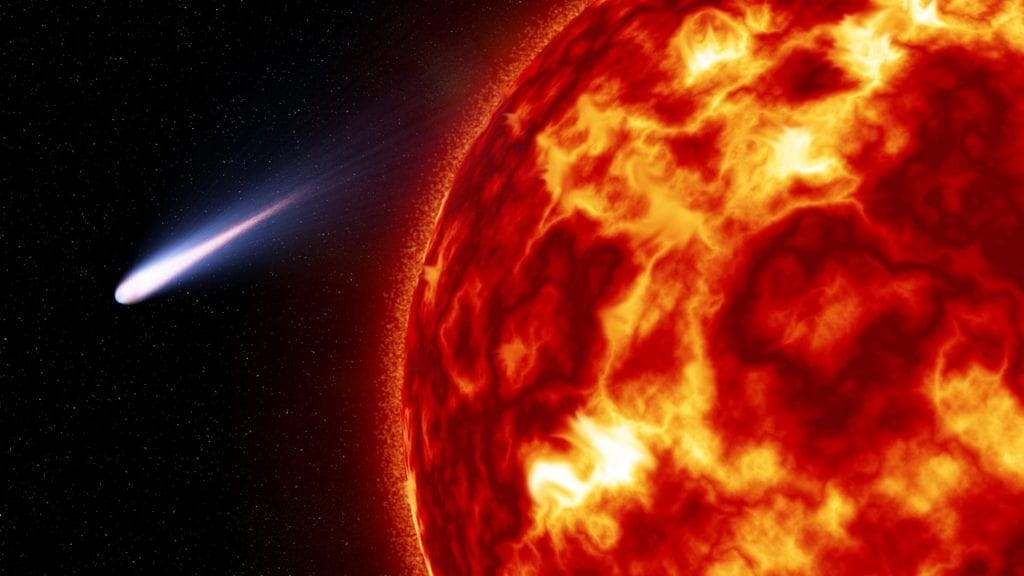 Ancient Romans knew that lead posed risk
Contrary to popular belief, the ancient Romans understood that lead could be harmful. During the reign of the second emperor, Vitruvius wrote in his eighth volume on architecture, "Water conducted through earthen pipes is more wholesome than that through lead; indeed, that conveyed in lead must be injurious." Despite this, lead's properties made it just too useful to ignore. In similar fashion today, we capitalize on these properties in cell phones, computers, batteries, ammunition, solder, industrial machinery, medical equipment and pewter figurines.
Podcast: Free Audio File
If you prefer to listen to podcasts, feel free to play the audio version of this blog by clicking on the player above.
Podcast: Lead, a Giant Pain in the Asteroid
Length: 4 min 42 seconds
Written and read by the author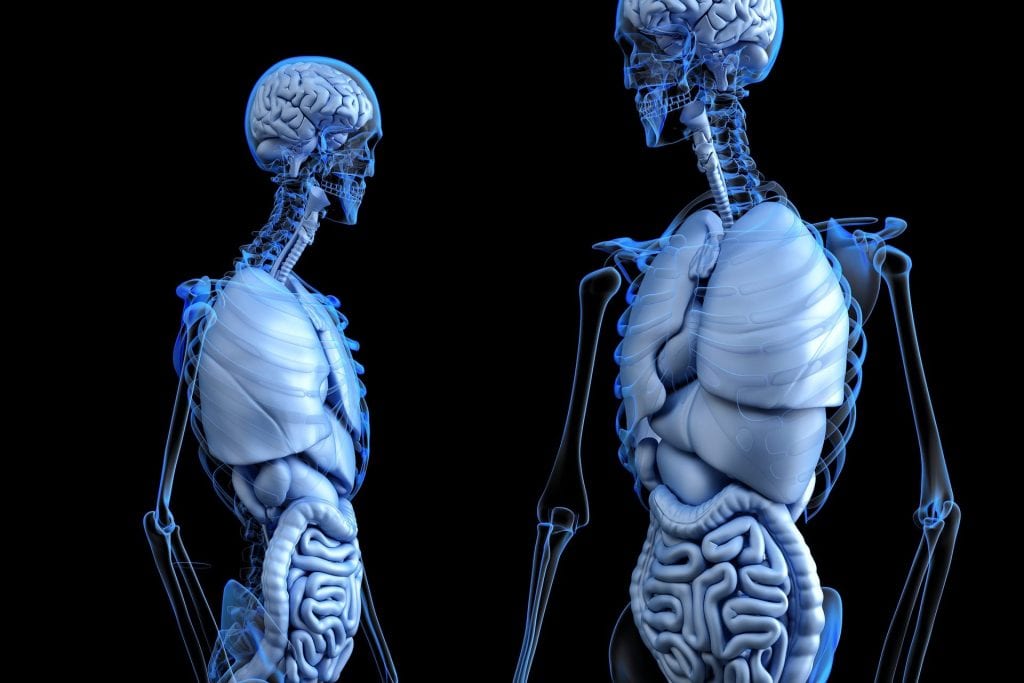 Mistaken for other ions, lead distributes throughout our bodies.
In fact, our own bodies mistake lead's good properties for those other normal cations in the body. While often viewed as calcium (Ca+), lead can doppelganger for magnesium (Mg2+), iron (Fe2+), and even the monovalent sodium (Na+). Since our bodies use these ions everywhere, lead finds itself throughout the system including the brain, liver, kidney, bone marrow, and cardiovascular system. With a slow half-life, this metal lingers in our body creating damage.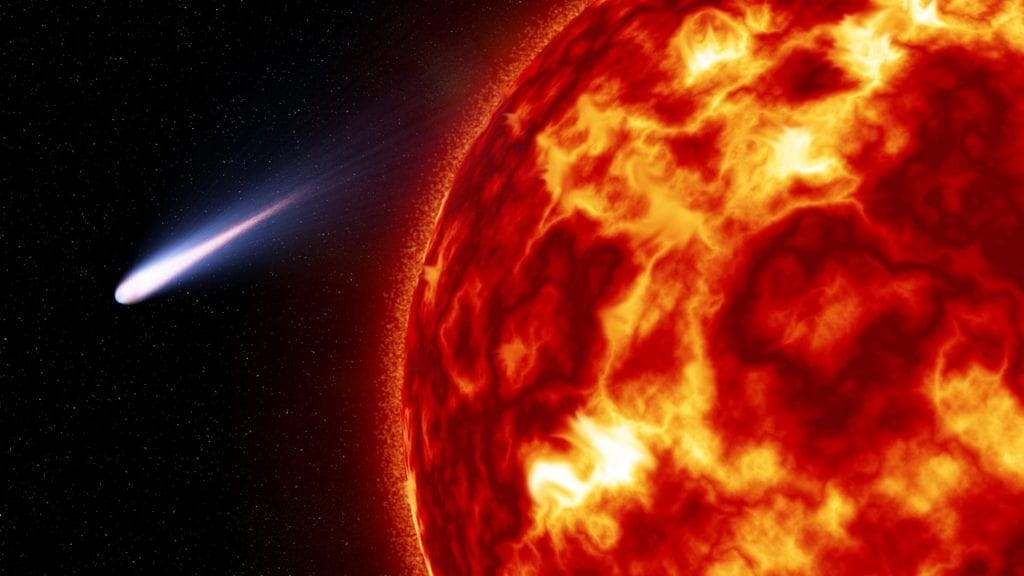 Calculating the age of meteorites and the Earth itself requires exact data.
While the case against lead has been building since before the time of Christ, it wasn't until we gazed beyond the Earth, that we realized how severe our own environmental lead contamination was. To estimate the age of meteorites, the American geochemist Clair Patterson needed to measure with precision, the amount of iron, uranium, and lead within these fallen stars. In the 1950's, the average amount of lead contained in a person's hair and clothing could invalidate those measurement readings just by walking through his laboratory. To solve this, Patterson created one of the first scientific cleanrooms, going as far as boiling his instruments in concentrated sulfuric acid.
The Earth and Solar System is 4.55 Billion Years Old.
 Patterson's lead-free lab paid off, and in 1956, he published what is still one of the most reliable estimations of the solar system's age. To our best understanding, the birthdate of our Earth and its lovely solar system resides roughly 4.55 billion years ago; plus, or minus 70 million years. Through this exhaustive work, Patterson became intimately familiar with the extent of environmental lead contamination. His work, passion, and subsequent activism provided much of the framework for the elimination of lead from car gasoline, paints, and many other daily sources.
House paint before 1978 may contain lead.
Just as the Romans used lead in their aqueducts, US houses built before 1986 may still have lead pipes and fixtures. The Latin word for lead provides us both the element symbol, Pb, and the word for a plumber, or lead worker. The Safe Water Drinking Act (SWDA) of 1974 instituted changes to elevate all water sources to a "lead-free" status. The US banned lead paint for homes in 1978, but since lead never goes away, over 24 million housing units still harbor deteriorated lead paint and house dust. The CDC estimates that over 4 million of those homes currently contain children. And, in 1991, laws prevented lead shot from waterfowl hunting.
The Earth needs your help.
Despite these efforts, lead remains a serious threat to our lives. In 2014, the Flint Water Crisis arose in Michigan as the local government sought cheaper methods to supply water to the town. Contamination exposed over 100,000 people to high levels of lead in the drinking water. Efforts to replace the lead pipes and to correct the damage shall continue for many years to come. The lives of some may never be the same.
The Earth requires your help with contamination from lead and many other pollutants. Supporting Gaia is easy. For example, recycling your old computers and batteries, also known as E-Waste, contributes to a better, cleaner world for everyone's future.
References and Further Reading
CDC. (2014, June 19). Lead Prevention Tips. Retrieved March 18, 2018, from https://www.cdc.gov/nceh/lead/tips.htm
Encyclopedia Britannica. (2018, February 01). Lead. Retrieved March 18, 2018, from https://www.britannica.com/science/lead-chemical-element
Environmental Protection Agency (EPA). (2017, August 21). Basic Information about Lead in Drinking Water. Retrieved March 18, 2018, from https://www.epa.gov/ground-water-and-drinking-water/basic-information-about-lead-drinking-water
Environmental Protection Agency (EPA). (2018, January 22). Sustainable Management of Electronics. Retrieved March 18, 2018, from https://www.epa.gov/smm-electronics
Flora, G., Gupta, D., & Tiwari, A. (2012). Toxicity of lead: A review with recent updates. Interdisciplinary Toxicology, 5(2), 47–58. http://doi.org/10.2478/v10102-012-0009-2
Kean, S., Dingle, A., Kennedy, K., & Kean, S. (2018). The disappearing spoon: And other true tales of rivalry, adventure, and the history of the world from the periodic table of the elements. New York, NY: Little, Brown and Company.
Kennedy, M., & NPR. (2016, April 20). Lead-Laced Water In Flint: A Step-By-Step Look At The Makings Of A Crisis. Retrieved March 18, 2018, from https://www.npr.org/sections/thetwo-way/2016/04/20/465545378/lead-laced-water-in-flint-a-step-by-step-look-at-the-makings-of-a-crisis
United States Geological Survey. (2016, May 19). Concerns Rise Over Known and Potential Impacts of Lead on Wildlife. Retrieved March 18, 2018, from https://www.nwhc.usgs.gov/disease_information/lead_poisoning/
Vitruvius, M. (n.d.). Marcus Vitruvius Pollio: De Architectura, Book VIII. Retrieved March 18, 2018, from http://penelope.uchicago.edu/Thayer/E/Roman/Texts/Vitruvius/8*.html
[amazon_link asins='0316051632,B004MFYKM8,B01FKUXLG4' template='ProductCarousel' store='vetzone-20' marketplace='US' link_id='e87ec9e2-306a-11e8-8a9a-d982bd66bed1'][amazon_link asins='1118553985,1935660020,0199946647,130526892X,1607951789' template='ProductCarousel' store='vetzone-20' marketplace='US' link_id='aa3e86be-ce1c-11e7-ae16-0944a45c35a3']