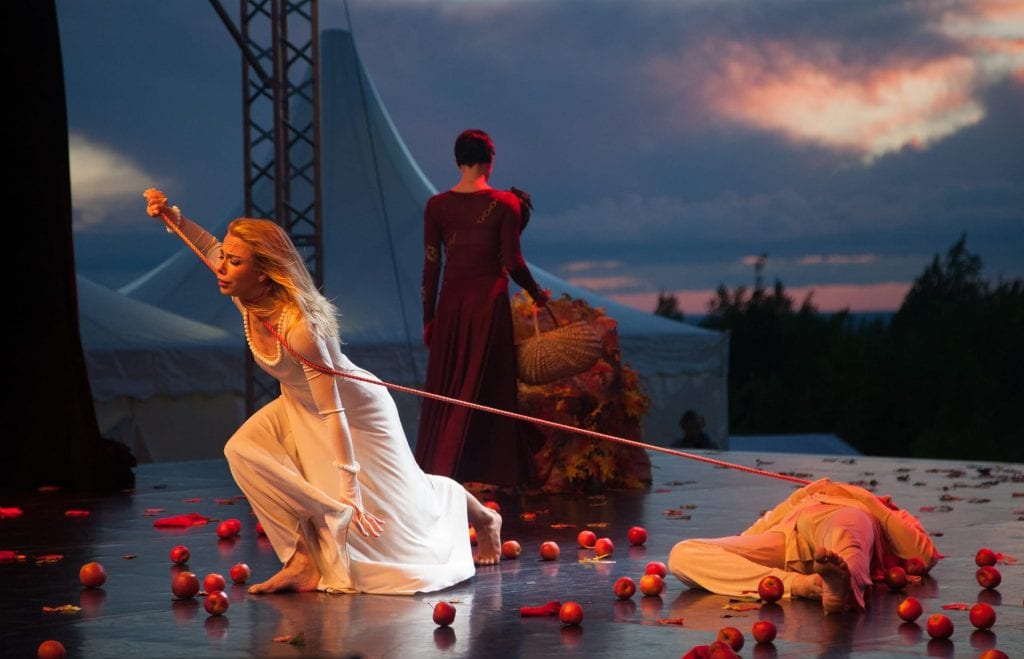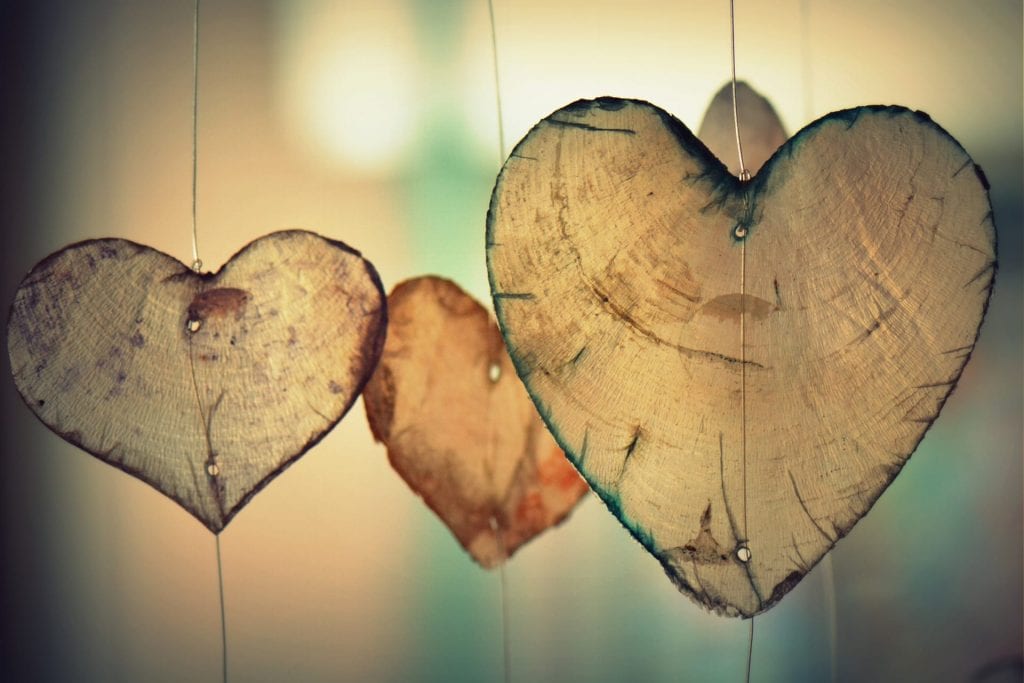 Love at First Sight
I believe in love at first sight. I remember staring into the eyes of Effany. It was as if our souls had known each other from another life, that we were destined to be together, and that I had to protect her. I know, I sound like a stalker. This is honestly how I feel about most of Shakespeare's sonnets… depending upon how you read them - either really romantic or change your phone and restraining order territory. But, I was so smitten that I immediately broke up with my girlfriend at the time – that very day in fact. If that sounds crazy, did I tell you that Effany was a dog? Yep, I figured if I could feel that strongly about her in 20 minutes and hadn't felt that strongly about my girlfriend for months, there was no point in stringing either of us along. Love is powerful. I suppose delusion is too. Perhaps the difference is when it mutually works out for the best. We call that love and the other crazy. Not a bad system.
Podcast: Free Audio File
If you prefer to listen to podcasts, feel free to play the audio version of this blog by clicking on the player above.
Podcast: Let's Talk of Graves, of Worms and Life Expectancies
Length: 6 min 57 seconds
Written and read by the author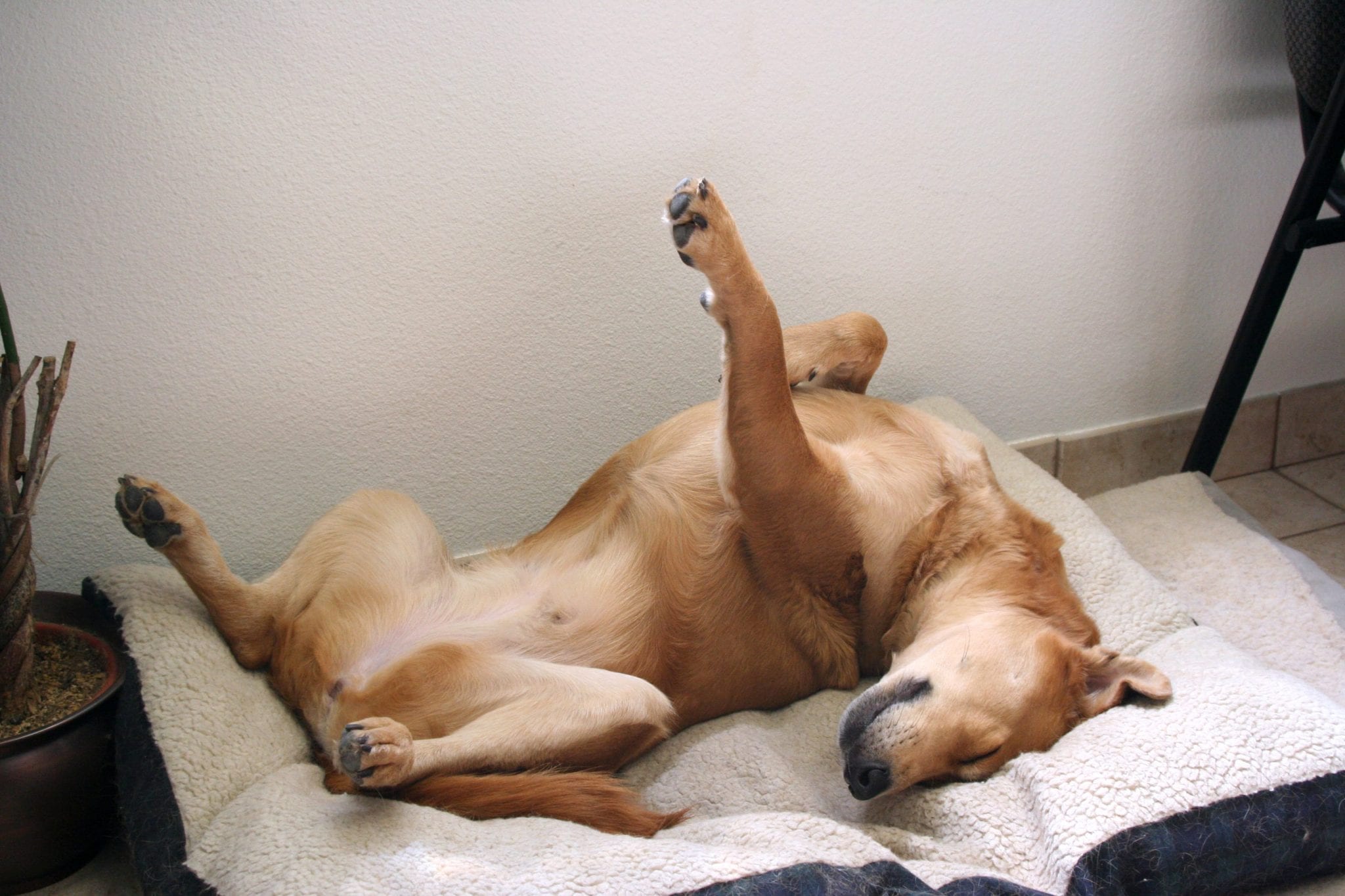 Life Expectancies Don't Seem Fair
I remember telling Effany that she needed to live at least 30 years. I am grateful for the twelve years that she graced my life but have always felt that life expectancy for some species should be longer. Selfishly I want my own to last in Yoda years like 300 plus. So far, so good but I may have some delusion here too. Most cats can live twenty years with proper care, and Creampuff holds the record as the longest-lived cat known at 38 years of age. Dogs, ferrets, goats, guinea pigs, rats all make fantastic companions and display emotions and affection. It seems like their life expectancy should be longer. Having life expectancy based on emotional intelligence might be the most delusional thing I ever write. As the bard mused, "So wise so young, they say, never do live long."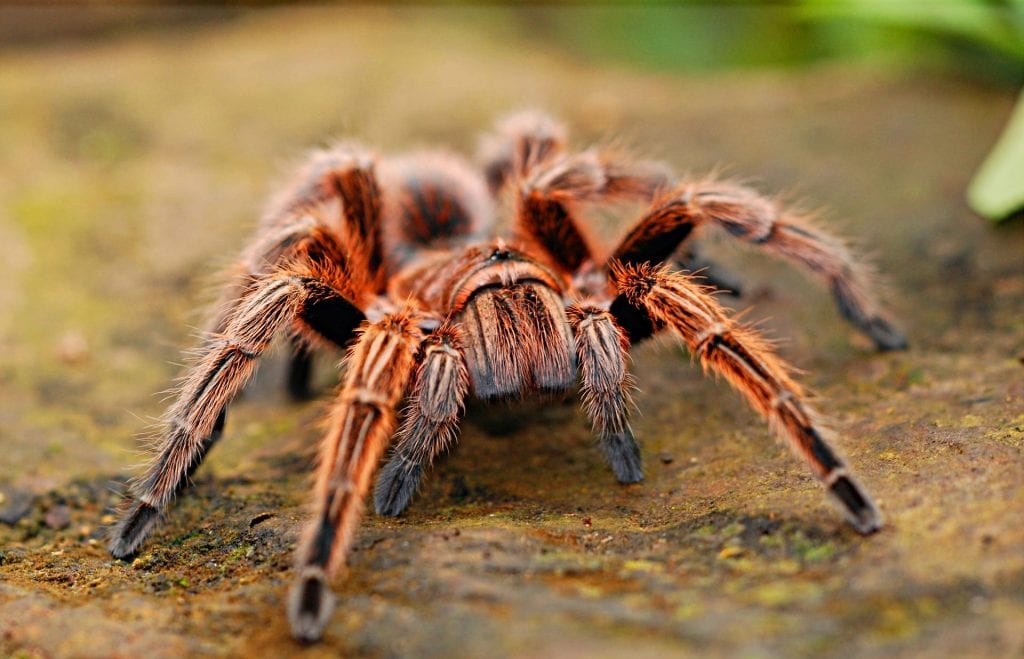 Life Expectancies of Creepy Crawlies
Then we have the other side of things. Creepy crawlies typically don't live so long. Makes sense. If you spend your life as a blood-sucking parasite, how long do you really need here? Most mosquitoes live six to eight weeks. Seems fair till you learn that the male mosquito, who lives off of flower nectar, not blood, only survives for only a couple weeks compared to the longer-living, blood-sucking females. Female spiders also often outlive their male counterparts by twice or more. In an Australian study of trapdoor spiders in their natural habitat, Number 16 holds the rank as the longest-lived known spider at 43 years of age! In 2016, a parasitic wasp murdered her and ended her long life. We don't really know how long these spiders could live in ideal conditions.
We think of common pet parasites as leading modestly short life spans: fleas, 2-3 months; ticks, 2-3 years. What about internal parasites? Hookworms and whipworms in dogs usually live months to maybe a few years. Tapeworms probably live longer, but their life expectancy in untreated dogs and cats is unknown. Studies documented them to survive in cats for 34 months. In pigs and humans, tapeworms can life 25 and 30 years respectively. 30 years in a human, imagine that!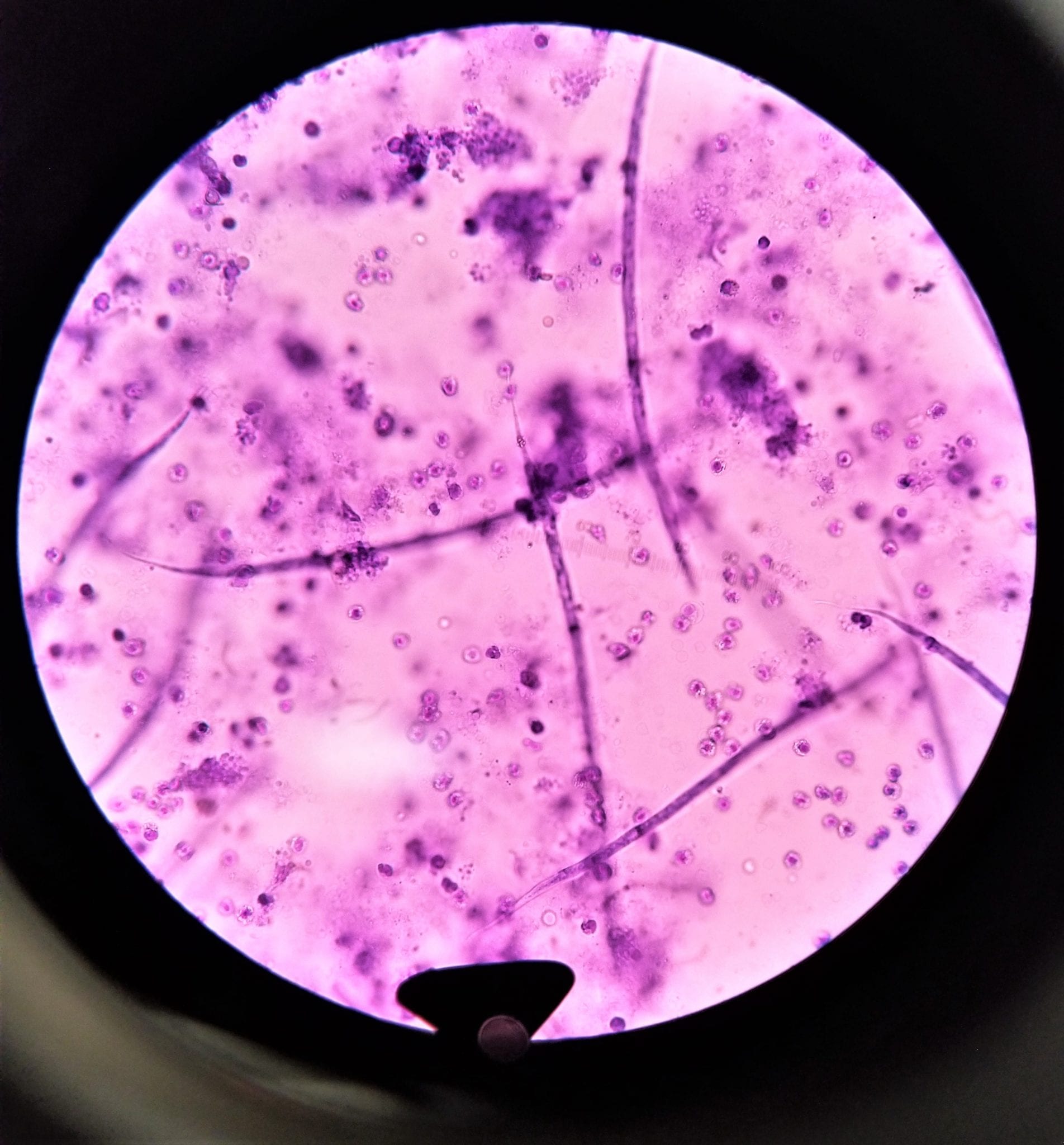 Heartworm live a long, long time.
In the pet world, heartworms represent the exception. Being filarials, a special type of roundworm provides several interesting aspects to their life cycle. Like us, they begin their life through live birth. Unlike us, they are delivered as microscopic organisms inside a dog's blood stream. They live there for up to three years. Despite being microscopic, they are pretty crafty. In the evening, they migrate to capillary beds where mosquitoes are more likely to bite. Crazy huh?! We don't really know how they know or how they accomplish it, but this gives us a very practical tip! When testing the blood for microfilaria, the baby heartworms, the test works best after 5pm. Between 6 and 10 am, the microfilarial test has a higher chance for false negatives – that is missing the parasite despite true infection. The blood concentration between morning and evening shifts is seven-fold.
If a lucky microfilaria is swallowed up by one of 25 species of mosquito that can harbor heartworms (remember that is out of over 3000), then the parasite will develop through two larval stages within the insect. When the mosquito bites a mammal, the larvae will forcefully rip through its face or proboscis and then frantically wriggle into the hole left by the mosquito. The mosquito is often left maimed and deformed, sometimes with fatal consequences to the insect. Once inside the dog or cat, the worm makes its slow progression to the pulmonary arteries of the heart. This process takes months and allows them time to grow. Once small enough to be swallowed by a mosquito, they can grow up to a foot long inside their final host. When they find their desired home between the lungs and heart, the worm can live for another seven years in the dog. Add all of this together, and a heartworm's life expectancy lasts up to ten years. Again, doesn't seem fair.
Recommendations
As Shakespeare said in All's Well That Ends Well, "The web of our life is of a mingled yarn, good and ill together." Perhaps trying to see fairness is unrealistic. We can marvel in it, hopefully even weave this information into something useful but maybe we shouldn't try to justify it all. So, pull your microfilaria tests in the evening, remember that intestinal parasites might live for years, and heartworms for a decade. Use year-round prophylactic parasite control in your pets and patients and avoid the slow-kill method treatment of patent heartworm infections – they just live too long.
References and Further Reading
Ballweber DVM, MS, L. R. (2014, September 25). CVC Highlight: Tapeworm infections: Some unusual presentations. Retrieved July 14, 2018, from http://veterinarymedicine.dvm360.com/cvc-highlight-tapeworm-infections-some-unusual-presentations
CDC. (2017, December 13). DPDx - Laboratory Identification of Parasites of Public Health Concern. Retrieved July 14, 2018, from https://www.cdc.gov/dpdx/hookworm/index.html
Garner. (n.d.). Heartworm Life-cycle | Heartworm Research, Texas. Retrieved July 14, 2018, from http://heartworm.com/research/life-cycle/
Glenday, C. (2010). Guinness world records, 2010. Page 320 Retrieved July 14, 2018, from https://books.google.com/books?id=hLYzvUvPL3MC&pg=PA320#v=onepage&q&f=false
Humanillnesses.com. (2018). Tapeworm. Retrieved July 14, 2018, from http://www.humanillnesses.com/original/T-Ty/Tapeworm.html
Leahy, S. (2018, April 30). World's Oldest Known Spider Dies at 43, With Lesson for Us. Retrieved July 15, 2018, from https://news.nationalgeographic.com/2018/04/worlds-oldest-spider-dies-trapdoor-spider-australia-43-animals-spd/
Mayo Clinic. (2017, December 15). Tapeworm infection. Retrieved July 14, 2018, from https://www.mayoclinic.org/diseases-conditions/tapeworm/symptoms-causes/syc-20378174
Megacatch. (2018). Mosquito Facts. Retrieved July 14, 2018, from https://www.megacatch.com/mosquito-faqs/mosquito-facts.html
Nelson, B. (2018, April 29). World's longest-lived spider died at the ripe old age of 43. Retrieved July 14, 2018, from https://www.mnn.com/earth-matters/animals/stories/worlds-longest-lived-spider-died-ripe-old-age-43
Shakespeare, W. (2015). Alls well that ends well. London: Penguin Classics. Act 4, Scene 3
Shakespeare, W. (2015). Richard II. London: Penguin Classics. Act 3, Scene 2
Shakespeare, W. (2015). Richard III. London: Penguin Books. Act 3, Scene 1
Stanford.edu. (2018). Taenia solium. Retrieved July 14, 2018, from https://web.stanford.edu/class/humbio103/ParaSites2001/taeniasis/solium2.html
Silva, N. R., & Cooper, E. S. (2011). Trichuriasis. Tropical Infectious Diseases: Principles, Pathogens and Practice, 791-793. doi:10.1016/b978-0-7020-3935-5.00114-2
The Library of Congress. (2017, July 31).     How long is the life span of a flea? Retrieved July 14, 2018, from https://www.loc.gov/rr/scitech/mysteries/flea.html
[amazon_link asins='0316051632,B004MFYKM8,B01FKUXLG4' template='ProductCarousel' store='vetzone-20' marketplace='US' link_id='e87ec9e2-306a-11e8-8a9a-d982bd66bed1'][amazon_link asins='1118553985,1935660020,0199946647,130526892X,1607951789' template='ProductCarousel' store='vetzone-20' marketplace='US' link_id='aa3e86be-ce1c-11e7-ae16-0944a45c35a3']