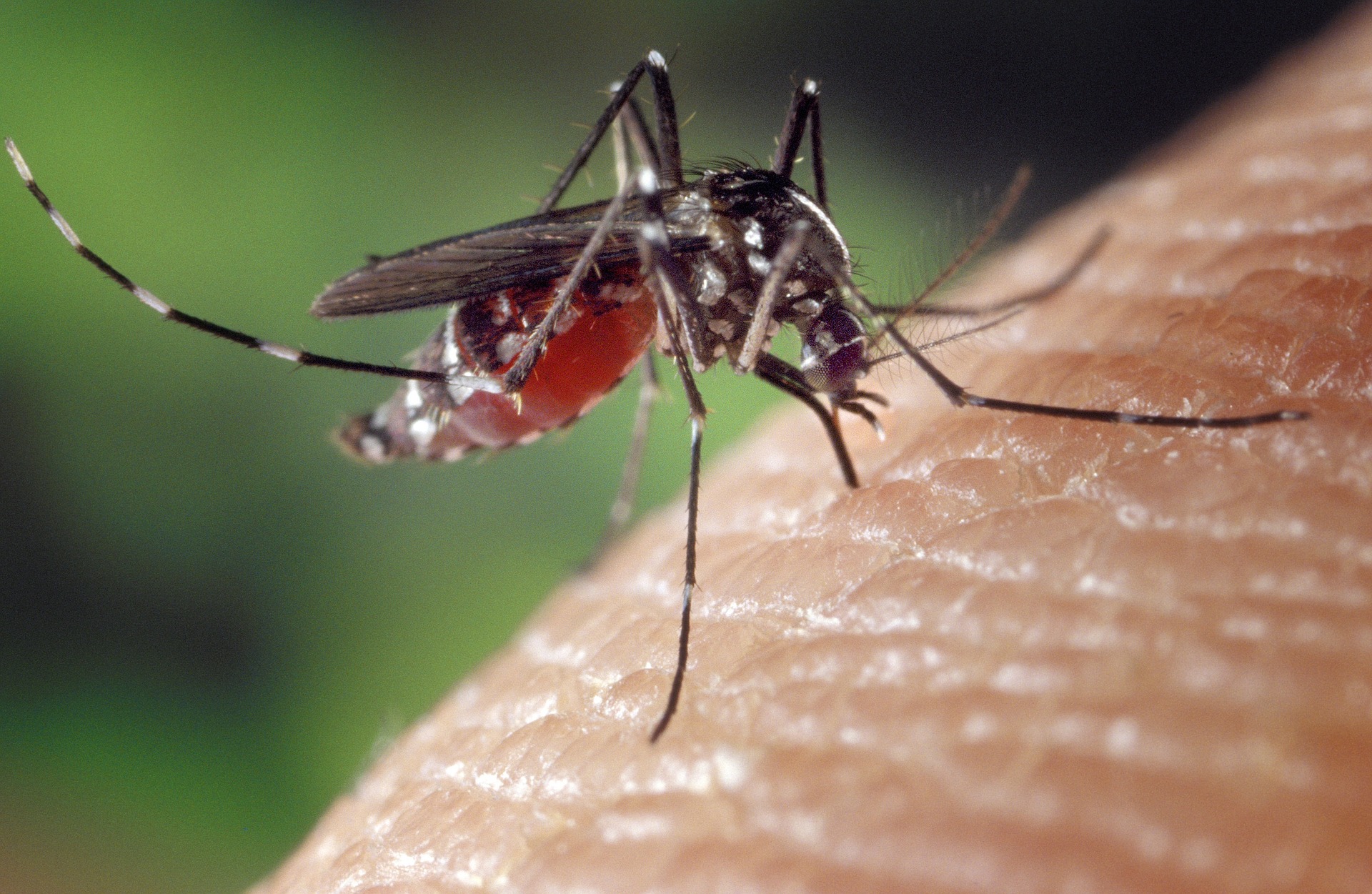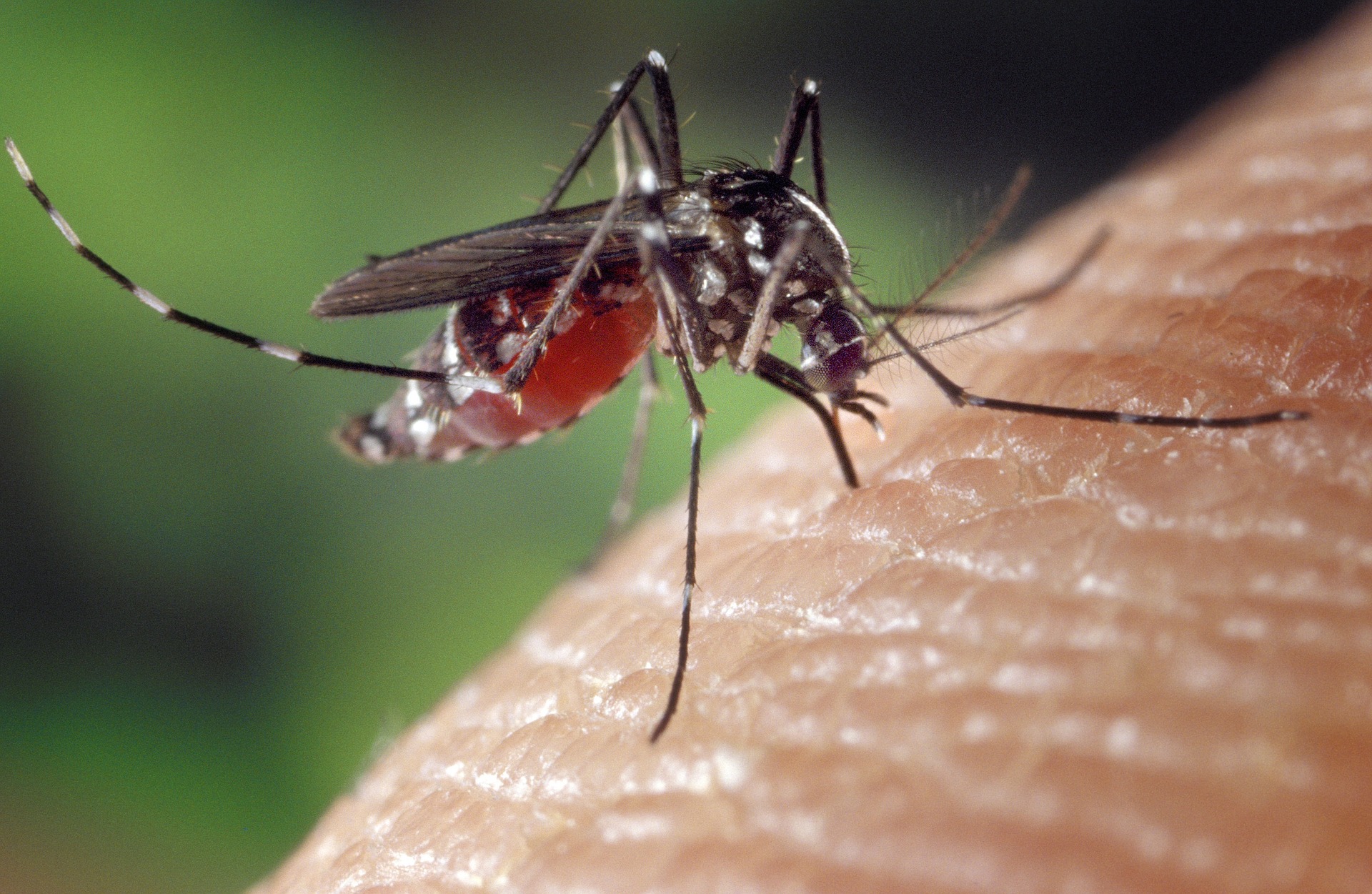 In some parts of the country, fall has arrived.  Unfortunately, in South Texas, we never really make the transition to fall colors, pumpkin spice, or crisp sunrises.  What we settle for instead, is cooling weather and decreasing hordes of blood thirsty mosquitoes.  These aerial vampires not only cause intense irritation and itching from bites, they also transmit many serious diseases.
West Nile Virus continues to circulate, with regular detections in all states.  Occasionally, human cases are reported.  Another, rarer, mosquito borne virus has emerged in the northeast US this year.  Eastern equine encephalitis (EEE) proves fatal for up to 90% of its victims, both equine and human.  Two other encephalitis viruses, western equine encephalitis virus and Venezuelan equine encephalitis virus, also cause equine and human disease, but to a lesser degree.  All three viruses are reportable in the US.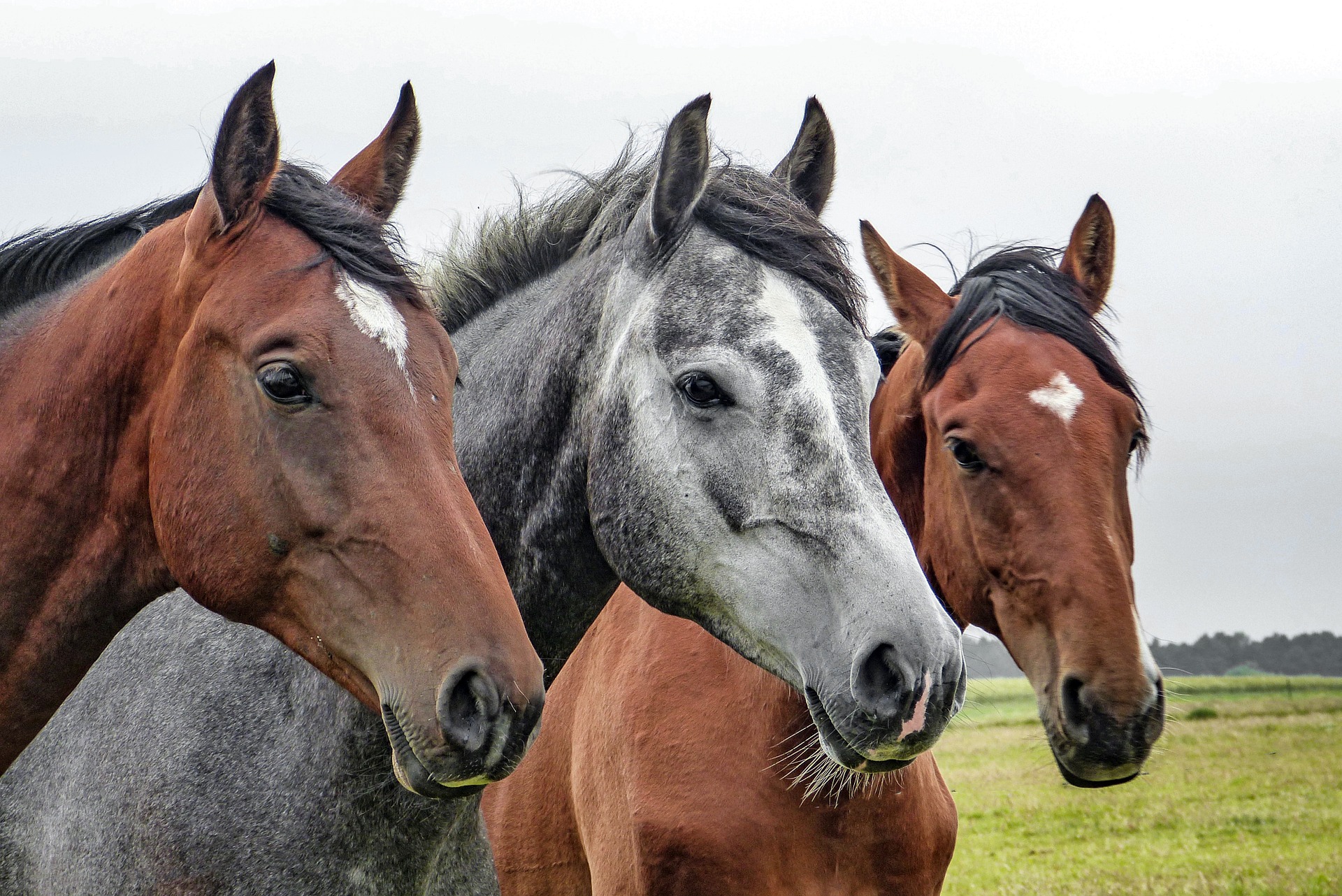 Range of EEE
Found primarily in states east of the Mississippi River and in Canada, EEE spreads by the bite of infected mosquitoes.  The virus prefers swamps and marshes, ranging along the Gulf coast, Atlantic coast, and around the Great Lakes.  Equids are the primary victims of the disease, but EEE also infects reptiles, amphibians, rodents, pigs and bats. Horses act as sentinels for human cases.  Passerine birds serve as reservoir hosts.  EEE cases peak during summer and fall, ending with the death of mosquitoes at the first hard freeze.
Mosquitoes that feed on both birds and mammals spread the infection.  Research shows that other arthropods, such as lice or mites, play a small role in transmission.  Mammals are dead end hosts, leading to the severity of clinical signs.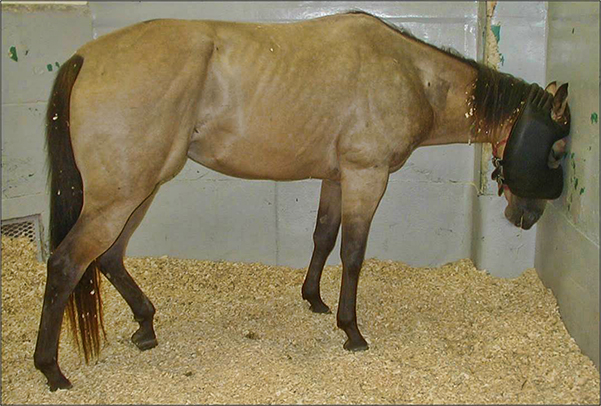 Clinical Signs
Incubation periods range from 5 to 14 days in horses.  Clinical signs begin with muscle twitching, circling, and head pressing with progression to paralysis, seizures, and death within a few days.  Hospitalization and supportive care rarely prove successful.  Horses that do recover tend to have lasting deficits.
This year, there have been 28 human cases in the US, with 9 fatalities.  Quite an increase over the average 5-10 cases expected each year.  Young, elderly, or immunocompromised individuals are at greatest risk of severe disease.  Clinical signs begin with headache, fever, chills and vomiting.  Without supportive care, the disease progresses to disorientation, seizures, coma, and death.  Individuals recovering from EEE face life-long debilitating neurologic degradation, including intellectual impairment, personality disorders, and seizures.  Many succumb within just a few years.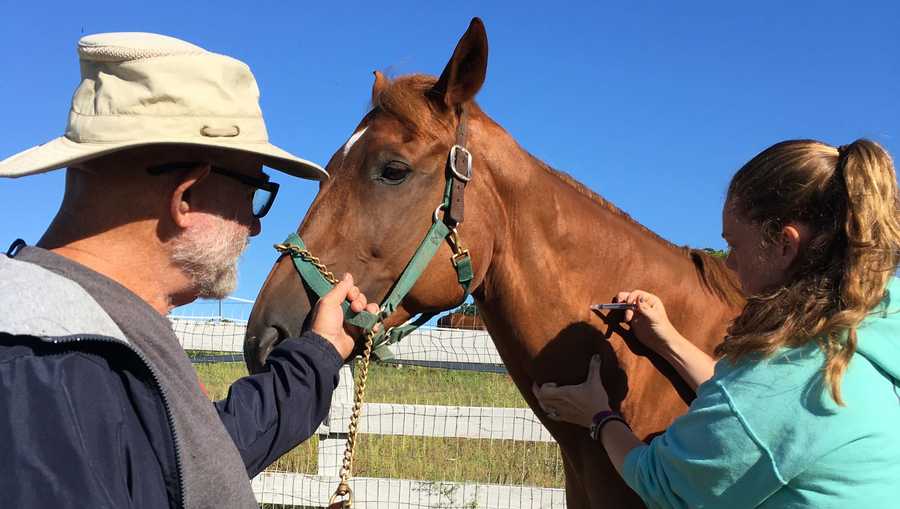 Diagnosis and Destruction
Viremia occurs early in infection, making virus isolation difficult.  Diagnosis is made by detection of serum IgM antibodies or a 4-fold rise in titer using the plaque reduction neutralization test.  Post-mortem isolation of virus from the brain can be helpful during an outbreak.
EEE is an Alphavirus, belonging to the Family Togaviridae.  As an enveloped virus, EEE can be killed by many common disinfectants, such as bleach, ethanol, quaternary ammonium compounds, glutaraldehyde and formaldehyde.  Heat, drying, or ultraviolet light kill the virus quite efficiently.
Horses have the benefit of an effective vaccine.  Unfortunately, there is no human vaccine available.  Prevention centers around mosquito avoidance.  Limit outdoor activities between dusk and dawn.  Wear long sleeves and use insect repellants with DEET regularly.  Horses should be kept in screened barns or sprayed regularly with insect repellant during peak mosquito activity.  Drain any sources of standing water.  Use larvicides or fish in ponds and tanks to manage larvae.
References and Further Reading
[amazon_link asins='1118553985,1935660020,0199946647,130526892X,1607951789' template='ProductCarousel' store='vetzone-20' marketplace='US' link_id='aa3e86be-ce1c-11e7-ae16-0944a45c35a3']