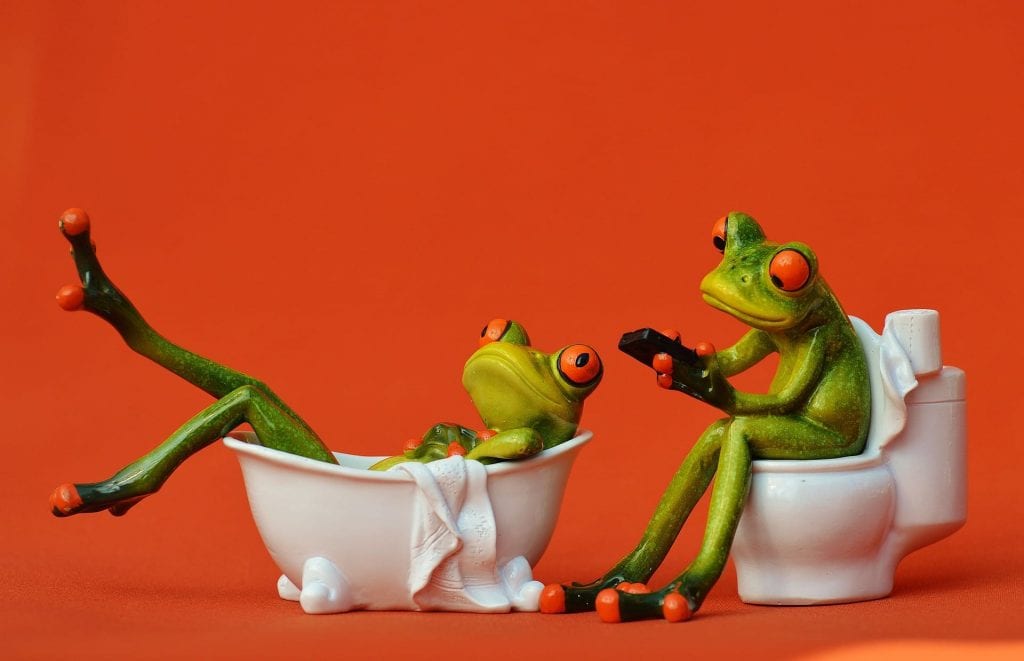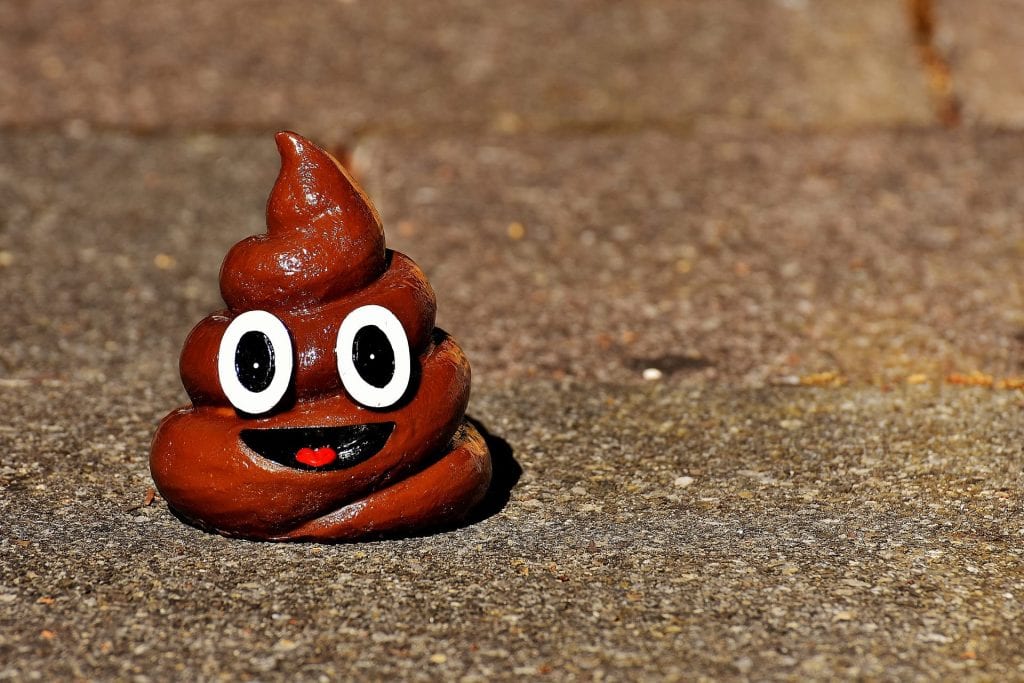 Some animals don't poop
Most everyone has heard of the Japanese book titled, "Everybody Poops." It tackles the issue of shame that surrounds defecation but for the biologic record, is inaccurate. There are several species of animals that do not have an anus and even a couple that lose their anus – talk about shame! How do you explain that one to your friends?
Veterinarians often diagnose one of these curious little non-pooping animals. During a few of my lectures, I have asked veterinarian audiences to name a common species that doesn't poop, and the most common answer I get is, "Girls! Girls don't poop!" While I have no intention of tackling that particular mystery, we will talk about a common diagnosis of an organism with no butt!
Podcast: Free Audio File
If you prefer to listen to podcasts, feel free to play the audio version of this blog by clicking on the player above.
Podcast: Most Everybody Poops: Curious Cases in Evolution
Length: 5 min 39 seconds
Written and read by the author
Do you know how itchy our immune systems find mite poop?
When humans and animals become infected with most mites, their immune system reacts violently. The skin erupts with inflammation as the body tries to fight off the unwanted incursion. This results in severe itching, pain, hair loss, and scabs. Examples of such mites would be Sarcoptes and Psoroptes. Recognition by the immune system does not benefit the parasites and in fact, makes their life harder. The immune system's vigilance extends beyond direct detection of the organism to any trace evidence of their presence. Where there's horse manure, there's horses and where there's scybala or mite poop, there's mites. Hence, mite fecal material presents as a strong immunogenic trigger.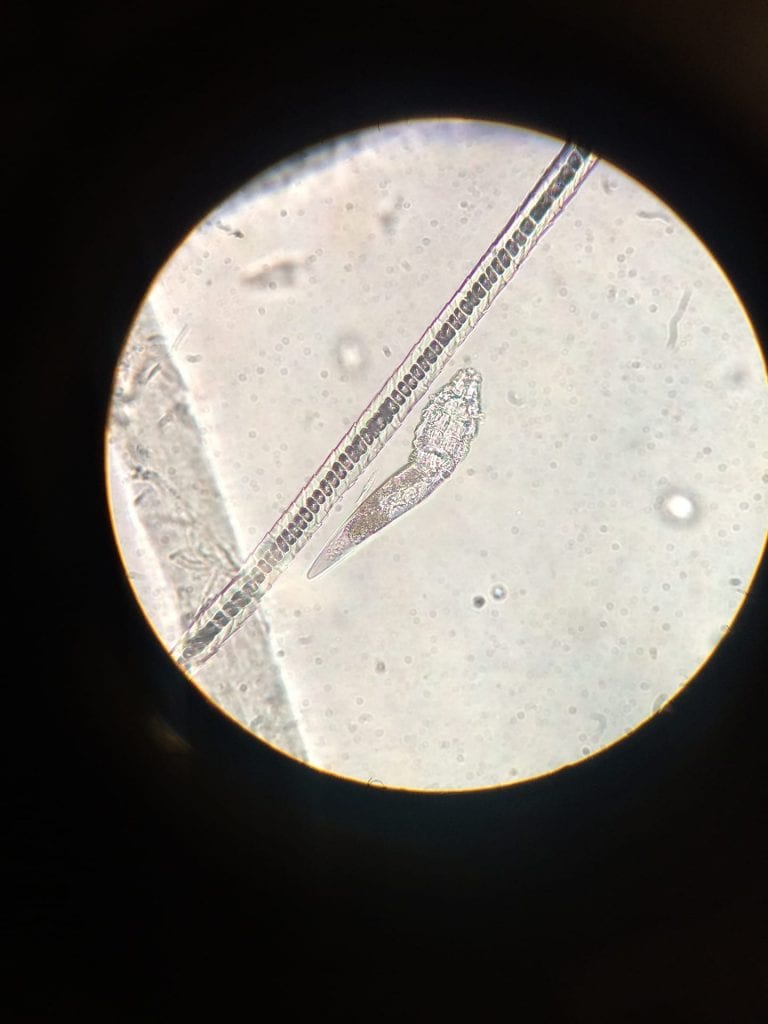 Demodex mites don't poop!
The mite known as Demodex has evolved to coexist undetected in many different species including dogs, mice, horses, and even people. That's right, you! And as you age, the chances that you have this mite living in you becomes greater. Most often, you will never know. They will feed off you, sexually reproduce with one another, live, and die – all happening in places like your eyelids. They will do everything except poop. They avoid immune detection by holding their waste in large cells within their gut and never defecating. Since they only live a couple of weeks, this doesn't pose much of a problem for them. After they die, their bodies shrivel, their hypoallergenic surface encases the feces, and the body either becomes degraded by macrophage immune cells or just sloughed off with our own dead skin cells. Dead Demodex bodies can release fecal material and bacteria however Demodex typically keep their numbers low. When MDs and DVMs diagnose Demodex in conjunction with clinical signs, there is roughly ten times overabundance of the mite in the affected areas. Immune dysregulation of the host likely plays a part in disease associated with Demodex mites.
Other animals that don't poop.
What other non-pooping animals can infect us? In general, flatworms such as flukes and tapeworms don't have anuses. Flukes must "egest" their waste from their mouth. Note to self, don't kiss flukes no matter what. To be fair in the case of some tapeworms like Taenia saginata, the beef tapeworm, it doesn't have a digestive system or mouth either, so the absence of an anus hardly seems out of place. They absorb their food through their skin. Don't feel too bad for them though, the gold-speckled or marine flatworm (Thysanozoon nigropapillosum), a free-living non-parasitic worm in the Pacific Ocean boasts multiple anuses along its backside so makes up for the other flatworms. Despite this oddity, they memorize scuba divers and ocean photographers. We have included a video link to this beautiful creature on the post at myvetzone.com.
Scorpions can lose their ability to poop
While scorpions do not parasitize us, they can frighten, sting, and generally disgust us. When they defecate, their exit is at the tip of their tail just before their stinger. If they lose their tail, they also lose their ability to relieve themselves and like large, land-bound demodectic mites, they roam the world while filling their own abdomens with their waste.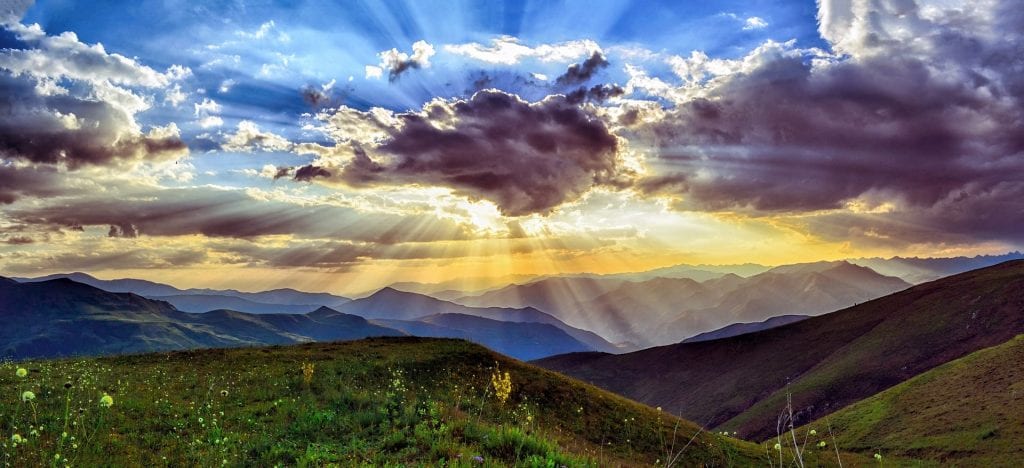 Life is wonder
While most everybody poops, we learn that some animals have adapted to live without it. It allows them to avoid detection while residing in our eyelids or absorb nutrients through their skin while safely living in our bowels. Sometimes, scorpions give up their right to defecate during a skirmish in exchange for being able to live another day. So, no butts about it; Life is strange, Life is weird, Life is endlessly creative.
References and Further Reading
Fox, J. G., Anderson, L. C., Loew, F. M., & Quimby, F. W. (2002). Laboratory Animal Medicine. San Diego: Academic Press. Chapter 10 – Biology and Diseases of Rabbits
Jones, L. (2015, May 08). Earth - These microscopic mites live on your face. Retrieved May 20, 2018, from http://www.bbc.com/earth/story/20150508-these-mites-live-on-your-face
Marsella, R. (2015). Tick- and Mite-Associated Dermatologic Diseases. Robinsons Current Therapy in Equine Medicine, 545-547. doi:10.1016/b978-1-4557-4555-5.00130-8
Pritchett-Corning, K. R., & Clifford, C. B. (2012). Parasitic Infections of Laboratory Mice. The Laboratory Mouse, 503-518. doi:10.1016/b978-0-12-382008-2.00021-0
Walker, M. (2015, March 11). Earth - The origin of the anus. Retrieved May 20, 2018, from http://www.bbc.com/earth/story/20150313-the-origin-of-the-anus
Yong, Ed (August 31, 2012). "Everything you never wanted to know about the mites that eat, crawl, and have sex on your face". Not Exactly Rocket Science. Discover. Retrieved April 24, 2013.
[amazon_link asins='0316051632,B004MFYKM8,B01FKUXLG4' template='ProductCarousel' store='vetzone-20' marketplace='US' link_id='e87ec9e2-306a-11e8-8a9a-d982bd66bed1'][amazon_link asins='1118553985,1935660020,0199946647,130526892X,1607951789' template='ProductCarousel' store='vetzone-20' marketplace='US' link_id='aa3e86be-ce1c-11e7-ae16-0944a45c35a3']