True to Sir Thomas Overbury's Words, My Beauty Remains Skin Deep.
Together, my rounded, asymmetric face, flirtatiously irregular hairline, upturned nostrils, and small, almost beady, eyes create a visage that Chris Hemsworth and Keanu Reeves envy. Yet drugs, injected, oral, or topical, penetrate deeper into my being. Sure, it is easy to believe that propofol could quickly rob me of my awareness or fentanyl might lay a warm, gentle blanket over me, but topical drugs? How far can they penetrate?
Part of that answer depends upon one's creativity. Where exactly are you putting that cream? Imagination accounts for only one characteristic that determines the absorption efficiency of a topical drug. The palm of our hands resists absorption, which makes sense. We handle so much in our day-to-day life. Anything we evaluate, harmful or beneficial, often ends up in our hands. Still, our palms are not impenetrable. Pharmacists know this well. When studying for the NAPLEX (their version of the NAVLE), the risk of cutaneous drug absorption through counting tablets by hand represents study guide material.
Podcast: Free Audio File
If you prefer to listen to podcasts, feel free to play the audio version of this blog by clicking on the player above.
Podcast: My Beauty Is Skin Deep, but My Drugs Go Deeper
Length: 7 minutes 01 second
Written and read by the author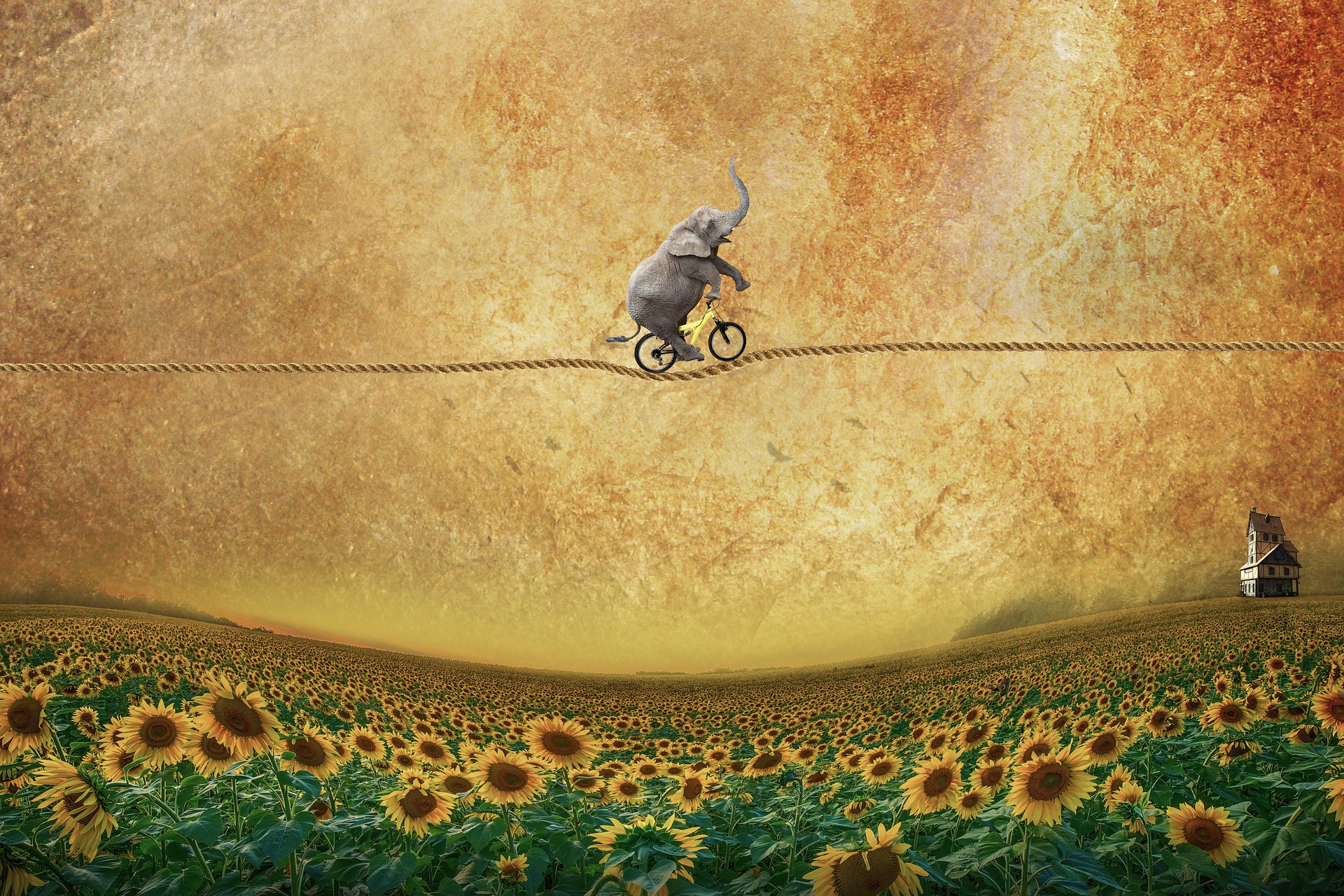 Bicycle Day is April 19th (and it doesn't really celebrate bicycles)
While nightshade and henbane rubbed on the inner thighs provided ample levels of drugs like atropine to produce a feeling of flying in Medieval times, one of the first scientifically described cutaneous drug exposures occurred during WW II. Safe within the northwestern Switzerland city of Basel, Albert Hofmann stumbled upon LSD while working to make new therapeutics. After experiencing hallucinations while working in his laboratory, he correctly attributed his cutaneous exposure to LSD. To test the theory, Albert drank the newly discovered LSD in some water. Then he whimsically rode his bicycle home and inaugurated Bicycle Day for devoted psychonauts to celebrate on April 19th.
A well-referenced, 1970's study documented that pesticide absorption almost doubled when exposure transitioned from the palm of the hands (12%) to the back of the hand (21%). Move up to the elbow pit or antecubital fossa, depending on how casual or medical you wish to get, and the absorption rises to 29%. Keep progressing to then next "pit," and you absorb pesticides at 64%.
Semper Ubi, Sub Ubi
If your armpits feel too personal to discuss, let's transition to your genitals. Private parts double as a pesticide sponge by soaking up nearly 100%. Note to self, stop spraying Raid in the nude while dancing to eighties music. This study has assisted with personal protective equipment (PPE) recommendations for decades. The Latin pun of "Semper ubi, sub ubi" imparts wise advice, "always wear, underwear." A more recent study evaluated prednisone absorption according to epidermal geography. While the relative anatomical differences mirrored the Maibach pesticide data, the range lowered to 0.1% to 30%. This represents a broader variation. Instead of less than a 10-fold palms-to-privates ratio for pesticides, we witness a roughly 300-fold increase with steroids.
Age represents the next factor influencing cutaneous absorption. Extremities of age demonstrate the highest rates of cutaneous transfer from having thinner skin. Fifty represents a turning point in the human experience. This decade marks the point where the decreasing skin lipids reach a plateau. As we age, collagen levels continue to decline, capillary networks degrade, and healthy elastin is replaced by damaged elastin. Photoaging dramatically alters collagen solubility.
Now enter pathology. Something as simple as medical tape-stripping increases topical morphine a hundred-fold. UV-light damage, atopic dermatitis, and pyoderma all amplify topical drug absorption, often to our therapeutic benefit. In a time of increased sanitization, detergents and alcohols alter drug absorption.
Hydration Alters Absorption
Aristotle first reminded us that people are animals, and Mark Twain even hoped for some interchangeability with the animal afterlife. He said, "The dog is a gentleman; I hope to go to his heaven, not man's." Still, our second-largest organ, the skin, remains different. Our fingertips, their footpads; our neck, their scruff; our tummy… well, their tummy too. Similarities and differences abound.
Metabolism affects systemic effects. While Shakespeare would "rather overload his liver with wine than starve his heart by denying fun," we all know that a happy liver characterizes a happy life. Top-performing livers reduce the systemic effects of many topical drugs.
As water is life, the amount our bodies contain affects cutaneous drug absorption. Hydration refers to water both within and without. Hairdressers, people working near dishwashers, or other steam sources live at higher risk for contact dermatitis. Temperatures above 85° Fahrenheit and 75% relative humidity increase skin hydration and chemical absorption.
In Summary
             In our veterinary world, we work with less species-specific data. Still, we can learn from the human medical information. Don't let any staff count pills or tablets by hand. When we prescribe topical drugs, follow the labeled-site location, as alteration may vary systemic drug levels. Whenever we use topical drugs, variation will occur by site, pet, and environment. Ultimately, drugs, no matter the route, permeate our depths, sometimes with wondrous effects. 
First Published in the Pulse Magazine
Dr. Christopher Lee pens the monthly column, Medical Leeway, in the popular Southern California VETERINARY MEDICAL ASSOCIATION (SCVMA) magazine, Pulse. The SCVMA published this article in their October 2020 magazine on page 24.
               Click HERE for the SCVMA website
               Click HERE for the Pulse magazines in 2020
               Click HERE for the October edition
Access to these magazines is free and holds wonderful content. Whether you live in Southern California or not, consider joining the nation's largest regional VMA. Veterinary and technician students can join for free. Become a member today!
References and Further Reading
1. Aronson, J. K. (2009). Meyler's side effects of endocrine and metabolic drugs. Amsterdam: Elsevier. Page 93
2. Burgess, B. (2018, July 10). Can You Accidentally Overdose on Drugs Just by Touching Them? Retrieved August 22, 2020, from https://skywoodrecovery.com/can-you-accidentally-overdose-on-drugs-just-by-touching-them/
3. Deer, H., & Utah State Univeristy Extension. (1999, December). Applicator Exposure to Pesticides. Retrieved August 21, 2020, from https://digitalcommons.usu.edu/cgi/viewcontent.cgi?referer=https://www.google.com/&httpsredir=1&article=1067&context=extension_histall
4. Feldmann, R. J., & Maibach, H. I. (1974). Percutaneous penetration of some pesticides and herbicides in man. Toxicology and Applied Pharmacology, 28(1), 126-132. doi:10.1016/0041-008x(74)90137-9
5. GoodReads. (2020). Animals Quotes (1314 quotes). Retrieved August 23, 2020, from https://www.goodreads.com/quotes/tag/animals
6. Hindu, The (2012, March 12). Man as a social animal. Retrieved August 23, 2020, from https://www.thehindu.com/features/education/research/man-as-a-social-animal/article2988145.ece
7. Horgan, J. (2010, September 24). Doubts about psychedelics from Albert Hofmann, LSD's discoverer. Retrieved August 22, 2020, from https://blogs.scientificamerican.com/cross-check/doubts-about-psychedelics-from-albert-hofmann-lsds-discoverer/
8. Horgan, J. (2014, April 19). Tripping in LSD's Birthplace: A Story for "Bicycle Day". Retrieved August 22, 2020, from https://blogs.scientificamerican.com/cross-check/tripping-in-lsds-birthplace-a-story-for-e2809cbicycle-daye2809d/
9. Korinth G, Schaller KH, Drexler H. Percutaneous absorption of aromatic amines and the risk assessment resulting from the dermal pathway. Front Biosci (Elite Ed). 2013;5:928-938. Published 2013 Jun 1. doi:10.2741/e672
10. K. JONES, J. COCKER, L. J. DODD, I. FRASER, Factors Affecting the Extent of Dermal Absorption of Solvent Vapours: A Human Volunteer Study, The Annals of Occupational Hygiene, Volume 47, Issue 2, March 2003, Pages 145–150, https://doi.org/10.1093/annhyg/meg016
11. Maibach HI, Feldman RJ, Milby TH, Serat WF. Regional variation in percutaneous penetration in man. Pesticides. Arch Environ Health. 1971;23(3):208-211. doi:10.1080/00039896.1971.10665987
12. Martin, G. (2020). 'Beauty is only skin deep' - the meaning and origin of this phrase. Retrieved August 22, 2020, from https://www.phrases.org.uk/meanings/59200.html
13. McClure, J. (2020, April 18). Bicycle Day: Albert Hofmann's 1st Time Tripping on Acid-On Purpose: DoubleBlind. Retrieved August 23, 2020, from https://doubleblindmag.com/brief-history-of-lsd-holiday-bicycle-day/
14. National Association of Boards of Pharmacy® (NABP®). (2020, August 05). NAPLEX: National Association of Boards of Pharmacy: NABP. Retrieved August 22, 2020, from https://nabp.pharmacy/programs/naplex/
15. Safety Regulations for Storing, Handling & Disposing of Pharmaceuticals. (2018, April 16). Retrieved from https://study.com/academy/lesson/safety-regulations-for-storing-handling-disposing-of-pharmaceuticals.html.
16. Shakespeare, W., & GoodReads. (2020). A quote from The Merchant of Venice. Retrieved August 23, 2020, from https://www.goodreads.com/quotes/8152974-then-i-ll-play-the-happy-fool-and-get-laugh-lines
17. Topical Steroid Withdrawal Syndrome Support. (2020, April 30). Topical Steroids 101. Retrieved August 22, 2020, from https://www.itsan.org/topical-steroids-101/