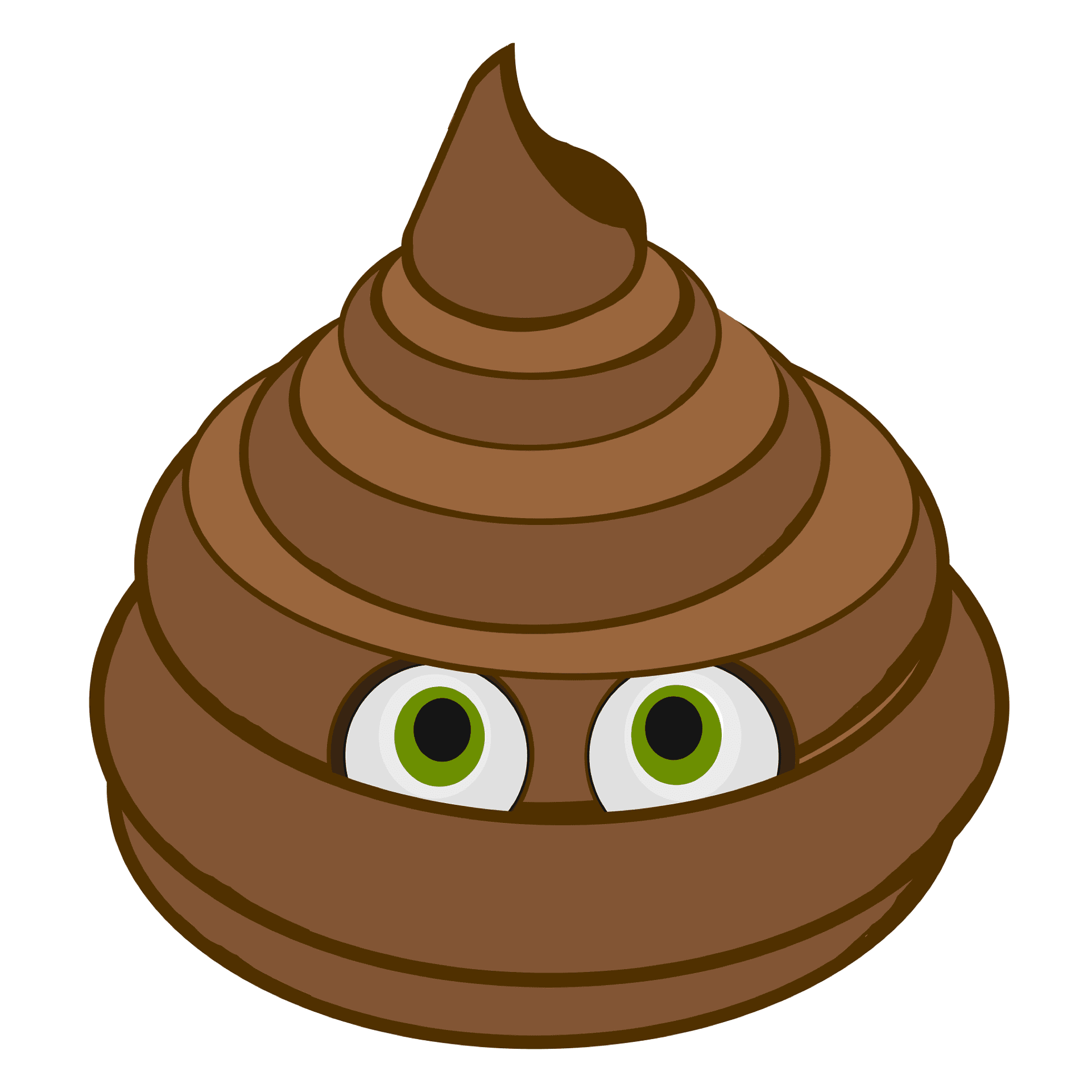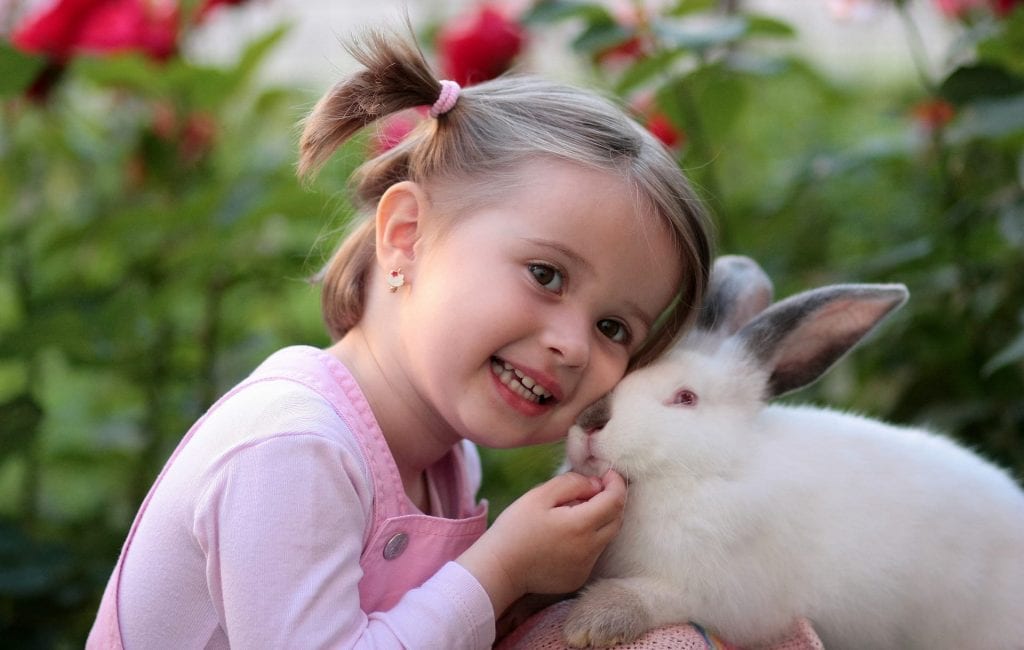 Would you kiss a rabbit?
How much poo do you want to make? Sounds weird but this is an important evolutionary question. A food-to-poo ratio appears pre-set, but it isn't. For instance, rabbits have such a short intestinal tract that they need to send their food through twice. And how is that accomplished? You guessed it, every rabbit eats their own poop. Rabbits make two forms of poop: regular poop and "night feces." Night feces represent round one, normal poop, round two. When you watch a rabbit groom "down there," they are usually eating their night feces. Think about that before you kiss your pet rabbit on the lips.
Podcast: Free Audio File
If you prefer to listen to podcasts, feel free to play the audio version of this blog by clicking on the player above.
Podcast: Parental Investment: The Art of Poo
Length: 5 min 14 seconds
Written and read by the author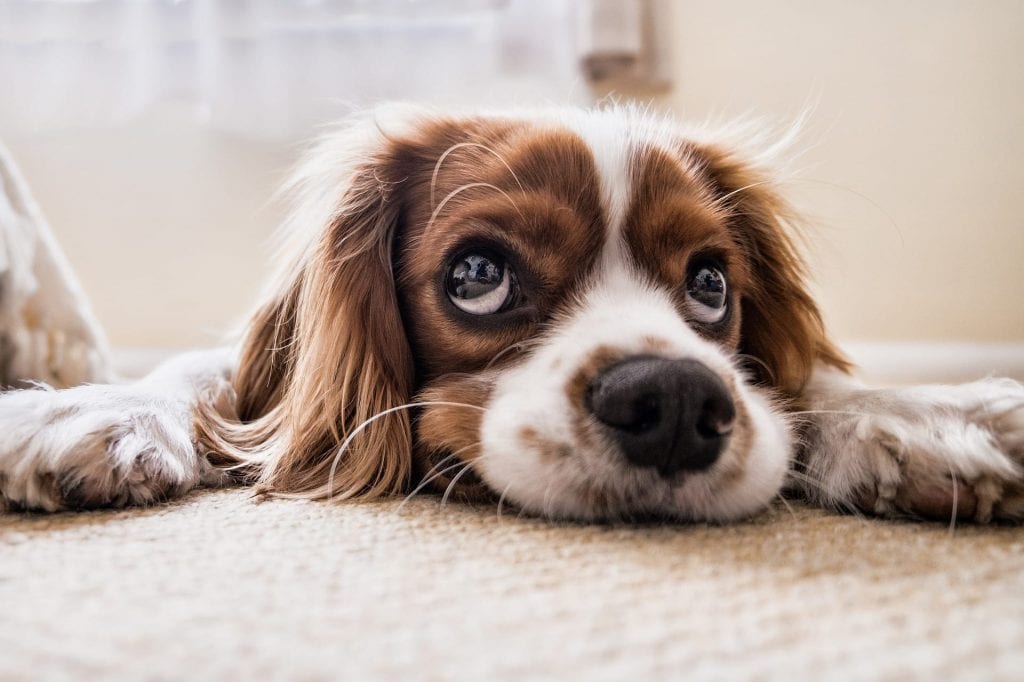 How do you feel about maggots?
Fleas also utilize a short and inefficient intestinal tract to their advantage. Cat fleas (Ctenocephalides felis), the most common flea found on the dog and cat, live their entire adult life paired to their mammalian host. They feed, live, have sex, and die on their host. Cat fleas are controversial parents. When they lay eggs, the eggs fall from the pet to the ground or carpet as it may be. Two to ten days later, larvae emerge from their eggs. Another term for insect larvae? How about maggots. That's right, if your pet has fleas, your carpet has maggots.
As if that wasn't gross enough, flea larvae need one specific food source. Yes, they eat many things including debris like your fallen skin cells or even their own siblings in the form of unhatched eggs but there is one food that they must have in order to survive. They must eat adult flea poop. Be thankful you are human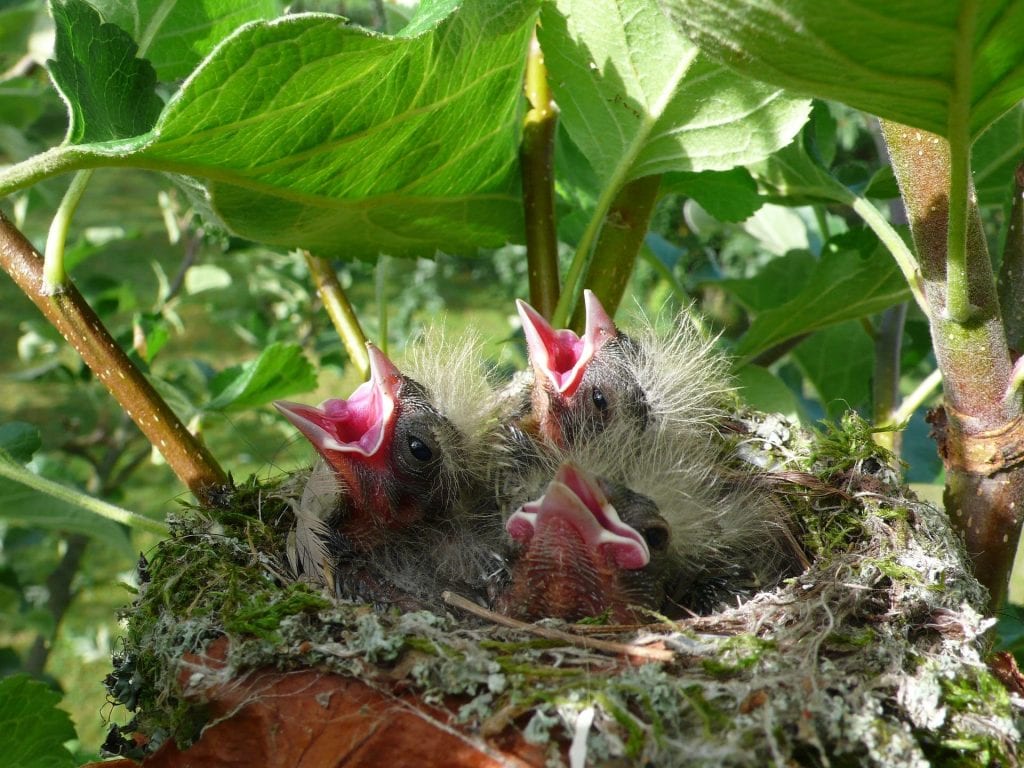 How fleas get food to their children
If birds barfing into their children's mouth disgusted you, some rodent fleas actually defecate directly into their larvae's mouth. Insects disgust you for a reason. When you crap directly in your child's mouth, you can gauge the amount of poo you need to make. A nice concentrated turd could really help your child grow. But what if you, as the cat flea, left your children hundreds of millimeters from the safety of the warm canine host? How do you feed them? Well, you compensate by making craploads of poo in the hopes that your beloved child will find some of it. Once again, if your pet has fleas, your carpet has eggs, maggots, and loads of flea poop to feed the maggots.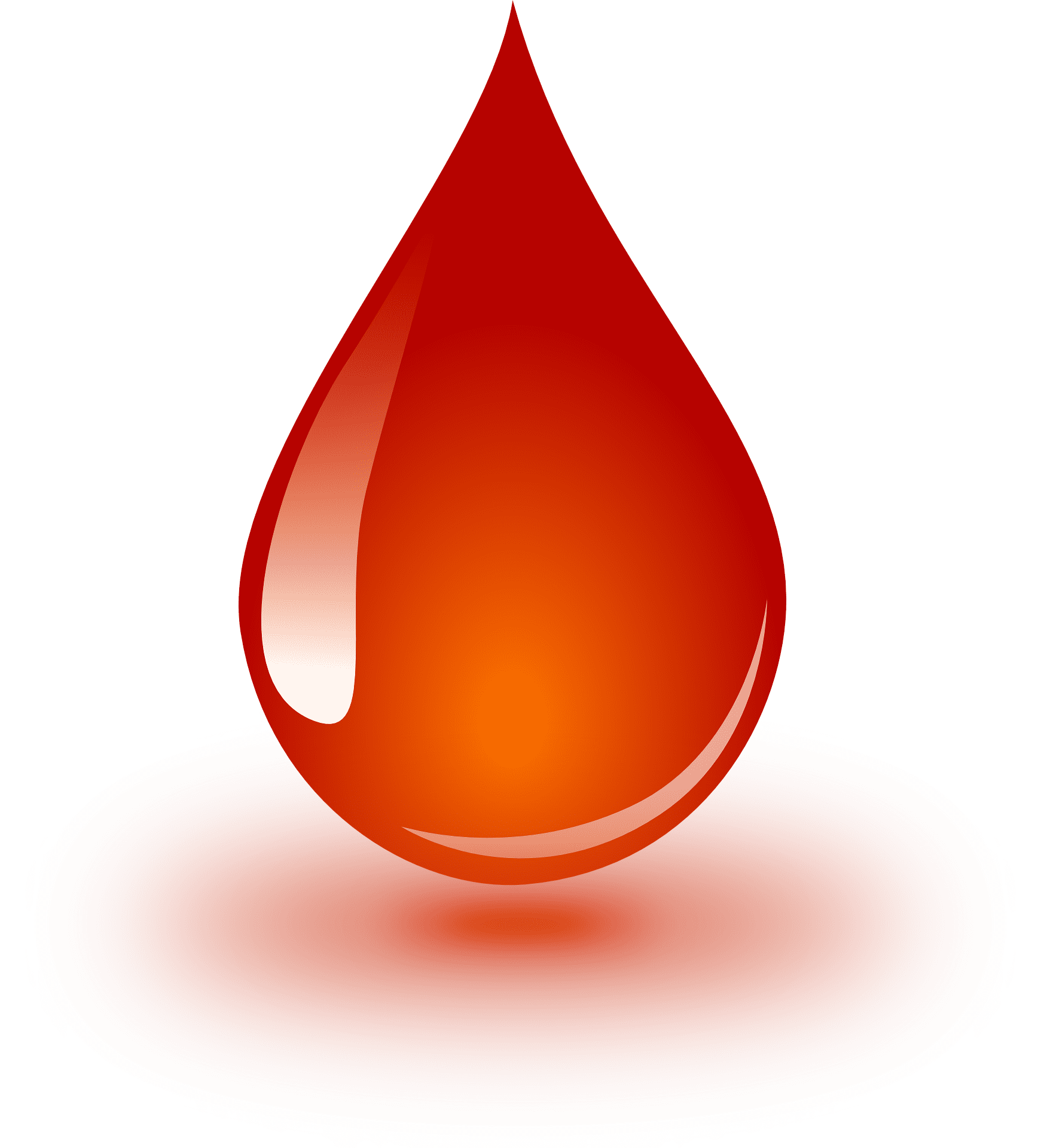 How fleas take care of their children
Fleas do love their children, so much so that they have only two goals in life: have children and produce food for them. Their children need blood, so their goal is to remove as much blood from the dog or cat as possible. Flea poop constitutes barely filtered blood as it runs quickly through their system. In as little as two minutes of landing on a dog, fleas will begin to make stool from the blood they suck. Thereafter, fleas will take roughly 400 blood meals a day from your pet or you if they aren't around. 400 meals make for a lot of poo. Another way of looking at this is that fleas consume and therefore pass, roughly 15 times their body weight in host blood each day. The scientific term for this strange relationship is Parental Investment. Science's euphemism, err… definition, for this bizarre form of parenting. This dramatic level of feeding explains how high flea burdens can actually kill a pet through extreme blood loss.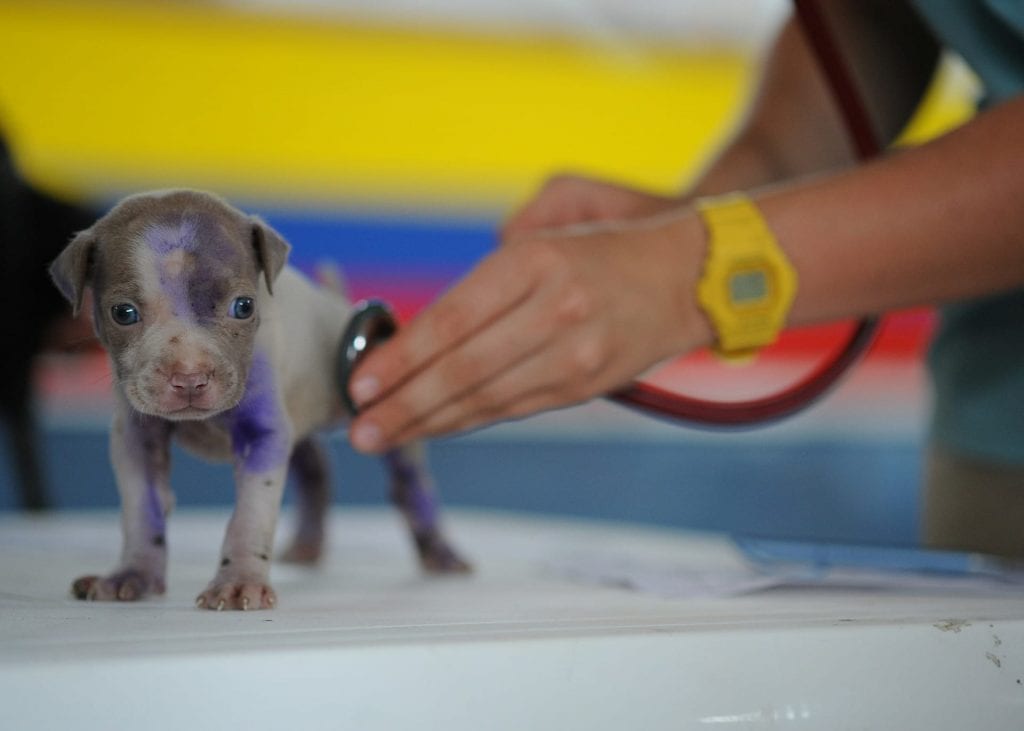 Why the best flea preventive is important
In the mid 80's, veterinarians lost more dogs from fleas than parvo. And that was before the parvo vaccine had been created! We forget how terrible fleas were and how blessed we are today. Now, we can protect our pets with parvo vaccines and flea preventives that safely eradicate fleas. These preventives not only safeguard pets from fleas but both pets and humans from transmissible diseases like typhus, plague, and tularemia. These diseases may sound exotic or antiquated but they are neither. All three of these diseases infect and kill people in the United States today. So, protect your pets, protect yourself, and use or prescribe the best flea preventives available today.
References and Further Reading
Dryden, DVM, MS, PhD, Dipl ACVM (Parasitology), M. W., Herrin, DVM, PhD, Dipl. ACVM (Parasitology), B., Reif, MPH, PhD, K. E., Smith, RVT, V., & Ritchie, D. (2018, June). An Evidenced Based Small Animal Clinical Parasitology Training Course. Lecture presented at Wildcat Parasitology 2018 in College of Veterinary Medicine, Kansas State University, Manhattan.
Hess DVM, DABVP (Avian Practice), L. (2015, May 7). Why Does My Rabbit Eat His Poop? Retrieved June 30, 2018, from http://www.vetstreet.com/our-pet-experts/why-does-my-rabbit-eat-his-poop
[amazon_link asins='0316051632,B004MFYKM8,B01FKUXLG4' template='ProductCarousel' store='vetzone-20' marketplace='US' link_id='e87ec9e2-306a-11e8-8a9a-d982bd66bed1'][amazon_link asins='1118553985,1935660020,0199946647,130526892X,1607951789' template='ProductCarousel' store='vetzone-20' marketplace='US' link_id='aa3e86be-ce1c-11e7-ae16-0944a45c35a3']