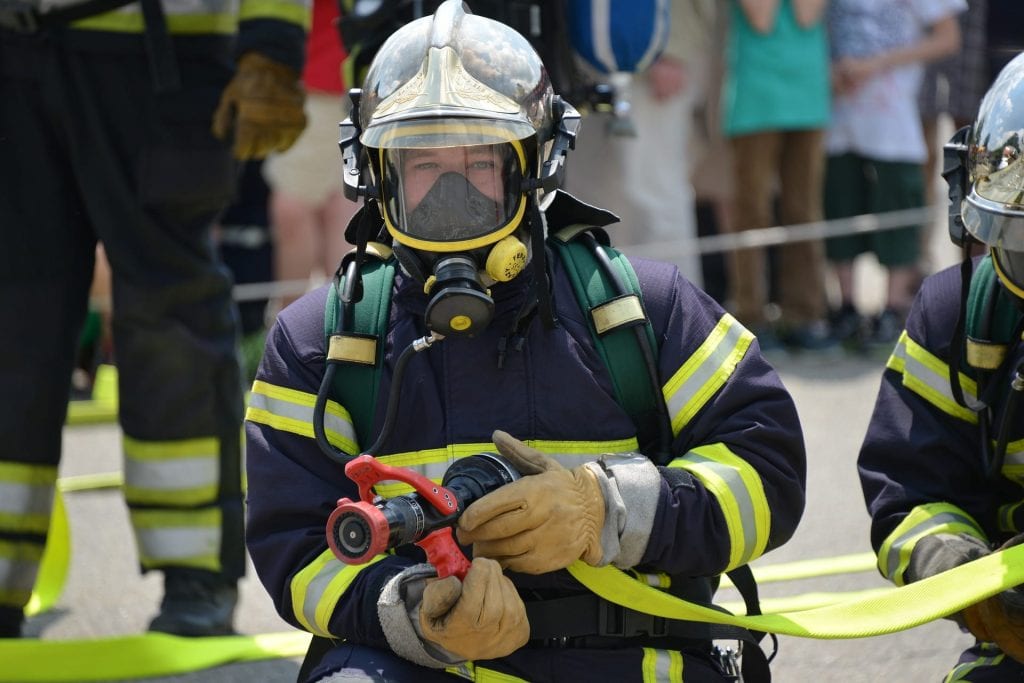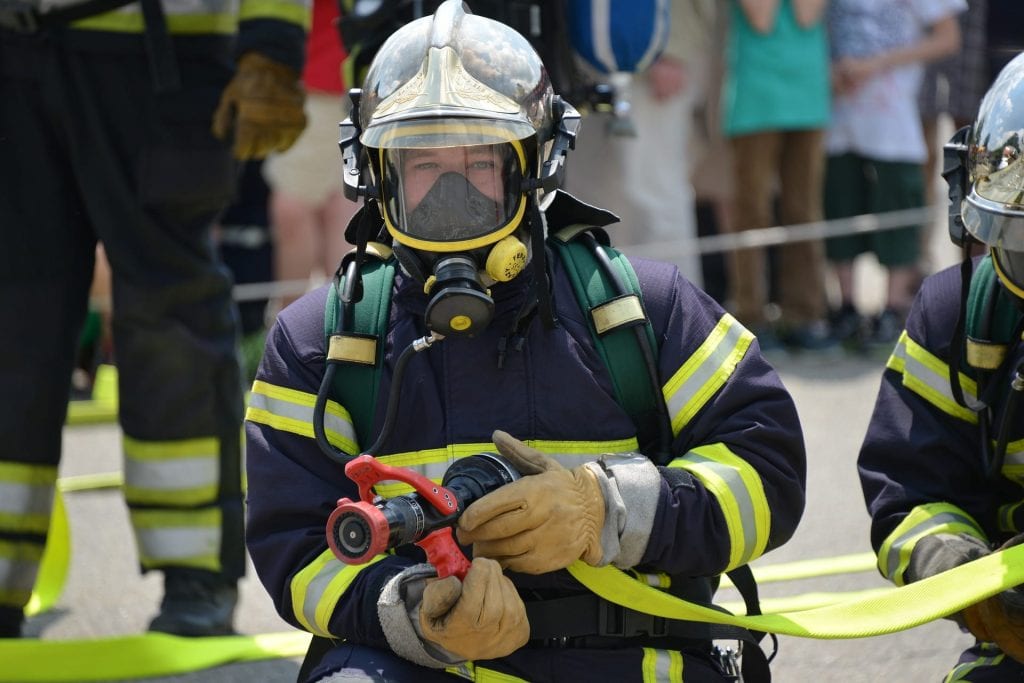 Personal protective equipment (PPE) is often overlooked in day-to-day activities.  But, in some cases, your life could literally depend on your PPE.  It could be as simple as wearing exam gloves when handling possibly contaminated material, up to a positive air pressure suit used in a Biosafety Level 4 lab.  We will help you sort through the types, and help you to decide when each type is appropriate to use.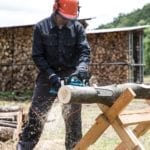 Types of PPE
The type of protection needed varies depending on the type of exposure that is expected.  Each type has increasing levels of protection.  The National Institute for Occupational Safety and Health (NIOSH) publishes recommendations for use of PPE.  It is up to the user to choose the appropriate level of PPE for the expected exposure. 
The tradeoff to increased protection is increased discomfort to the wearer.  This can be lack of mobility, decreased field of vision, decreased ability to hear, or causing the wearer to become overheated.  People tend to get lax about using PPE because of these factors.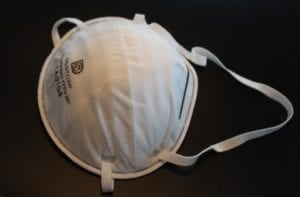 Respiratory Protection
There are many threats to the human respiratory tract.  These can come in form of dust, aerosolized materials, fumes, gases, or low oxygen environments.  Each hazard requires a specific type of respiratory protection. 
The most basic respiratory protection is an air purifying respirator.  These can range from a "dust mask" up to a cartridge respirator.  Masks will be labeled with N (intended for use when no oil is present in the air), R (only intended for intermittent use with oil present) or P (intended for use when oil is present).  There will be a number associated with these letters.  The number describes the efficiency of the respirator at removing particulate matter from the inhaled air.  These will be 95 (expected to remove 95% of airborne particles), 99 (expected to remove 99% of airborne particles), or 100 (considered to be a HEPA filter).
The most widely used masks are N95 or N99 respirators.  These can be found at any hardware or home improvement store.  However, they offer no protection against fumes, gases, or low oxygen situations.   
A common misconception is that a regular surgical mask will protect the wearer.  This type of mask is only intended to stop particles that are exhaled; to protect the surgical patient from the surgeon.  There are a few surgical N95 respirators approved by NIOSH and the FDA.
Cartridge respirators are more substantial than a mask.  These are more protective, and require the wearer to be fit tested and properly trained before use.  The cartridges can be changed out to match the type of exposure expected.    
Atmosphere-supplying respirators provide air from an independent source, either a tank carried by the wearer or through a central supply line.  You have seen firefighters wearing this type of SCBA (self-contained breathing apparatus) when on a fire scene.  Another example is the positive pressure suits worn in BSL 4 labs.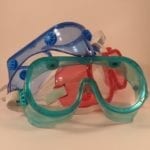 Eye and Face Protection
Eye protection can range from safety glasses to goggles to full face shields.  Most prescription eyeglasses are not safety rated.  Safety glasses will have a rating of Z87 on the lens to denote approval.  There will be a "+" if the lenses are also impact rated.  Many cartridge respirators or atmosphere-supplying respirators also provide full face protection.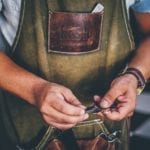 Skin Protection
Your skin is the largest organ in the body.  It is prone to injury of many types: chemical or thermal burns, cuts/abrasions, or infectious material.  Protective clothing can include impermeable coveralls or aprons for biological or chemical protection, leather gloves or chaps to protect against cuts or burns (firefighters or welders), flame resistant clothing (oilfield workers), or steel-toed boots.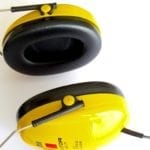 Hearing Protection
Hearing damage from high noise levels is irreversible once it occurs.  This is probably the most neglected area of PPE use.  Have you ever come out of a noisy setting to have your ears ringing?  This is one of the early signs of hearing damage.  Earplugs or earmuffs should be used in any situation were the decibel (dB) is above 85.  There are now apps that are available for smartphones that can be used to measure noise levels in the field.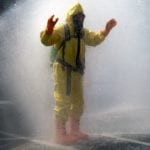 Levels of Protection
Personal protective equipment is commonly divided into four categories, ranging from maximum (Level A) to minimum (Level D) protection.  Very few people will ever use Level A PPE.  Donning and doffing of PPE in the proper order is as important to the wearer as the equipment itself. 
Level A Protection
This is the highest level of respiratory, eye and mucous membrane, and skin protection.  The wearer will have chemical resistant boots with a steel toe and shank and chemical resistant inner gloves.  These will be covered by a fully encapsulating chemical protective suit, outer chemical resistant gloves, and an atmosphere-supplying respirator.  A HAZMAT (hazardous materials) team would have this type equipment.     
Level B Protection
Level B maintains the highest level of respiratory protection but has lower levels of skin and eye protection.  The main difference from Level A is the lack of a fully encapsulating suit.  Instead, chemical resistant coveralls are worn. 
Level C Protection
This level addresses known airborne substances, with a low likelihood of eye or skin exposure.  The difference from Level B is the use of an air purifying respirator instead of an atmosphere-supplying respirator.
Level D Protection
This is the lowest level of protection and is usually incorporated into the daily work uniform.  It usually consists of safety boots (steel-toed and steel shank) and coveralls.  Flame resistant clothing is common in the oil and gas industry.  Additional PPE is utilized at the situation arises (safety glasses, hearing protection, etc.).  Level D should not be used where respiratory or skin hazards exist.  
Are you ready to protect yourself?
Now that you are familiar with types and levels of PPE, you can make informed decisions to protect yourself when working in hazardous environments.  A good example is yard work.  Hazards include noise from small engines, flying debris from mowers, trimmers and blowers, sunburn, and heat stress. Appropriate PPE would include boots, jeans, a long-sleeved, light-colored shirt, gloves, impact resistant glasses, hearing protection, and a wide-brimmed hat.  How many of you wear all of these?  Are you going to start now?