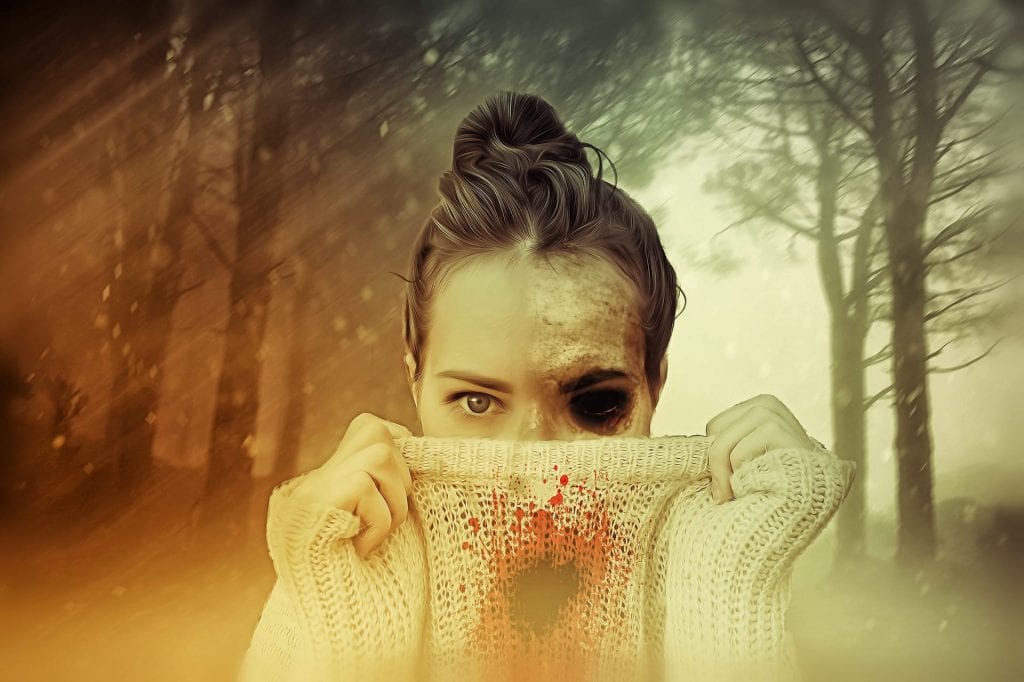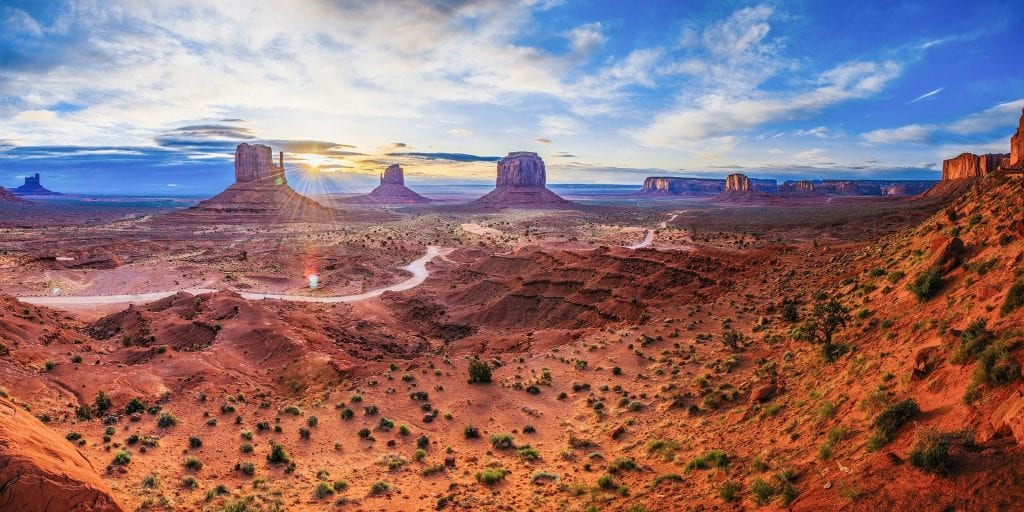 Fun Facts on Plague
You are at risk for plague! Well, in the same way, that you are at risk of being struck by lightning… twice or being eaten alive by alligators. Unless you work in the veterinary field in the southwest region of the United States, then it should be a concern albeit not top on your list. The risk of death by lightning, alligators, or plague remains situational. Standing in a shallow pond with an umbrella and no tree in sight during a lightning storm… lightning risk has risen from your usual routine. Practicing veterinary medicine in the southwest region of the United States also raises your risk of death from plague.
Let's look at six fun facts on Plague.
Podcast: Free Audio File
If you prefer to listen to podcasts, feel free to play the audio version of this blog by clicking on the player above.
Podcast: Plague Sucks, Even According to the Fleas
Length: 7 min 51 seconds
Written and read by the author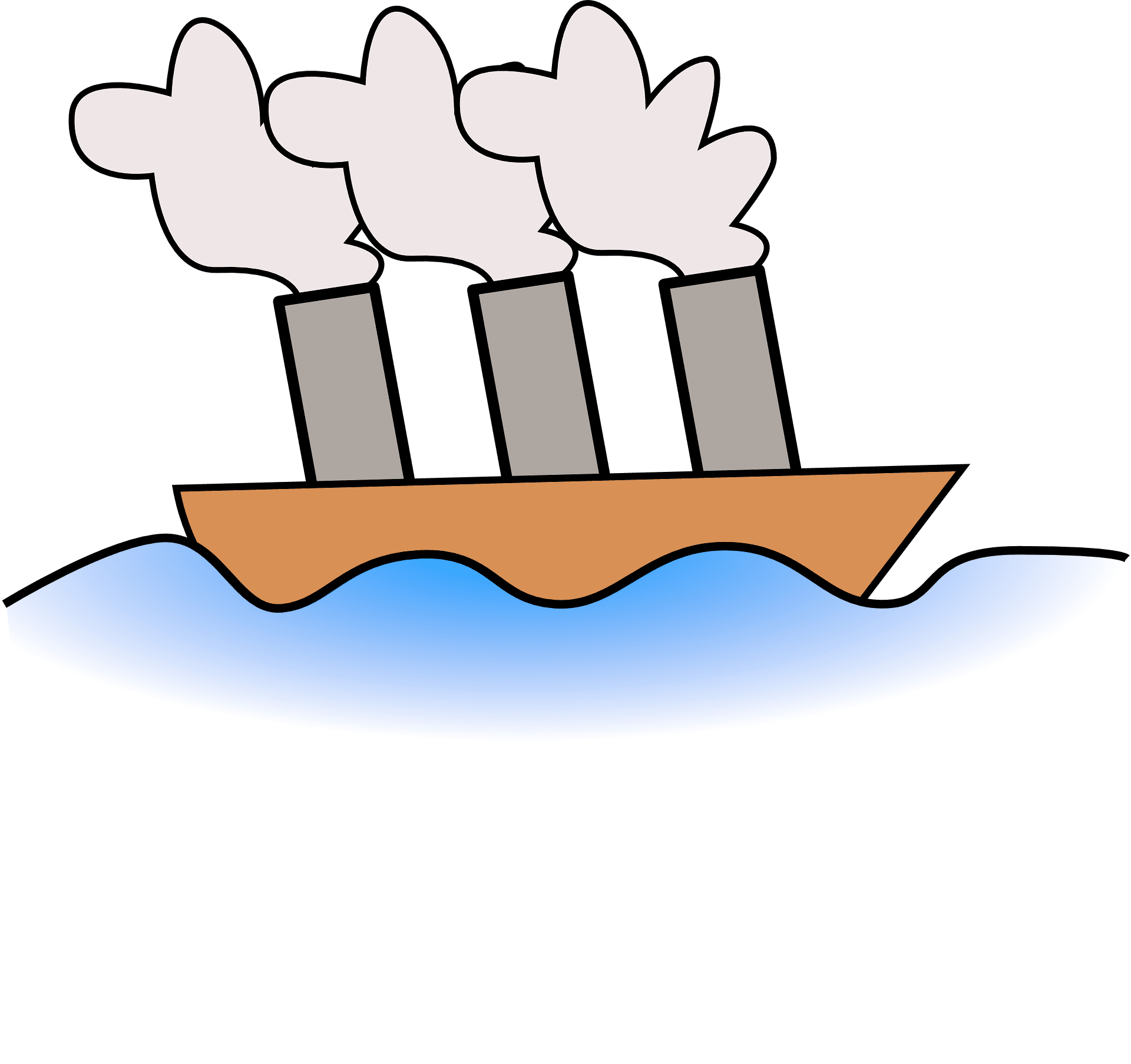 Facts One and Two
To begin with, while plague may conjure images of ancient Byzantine texts or even Monty Python, it infects people annually in the United States and regularly kills. Plague only recently arrived in the US, according to the CDC around the turn of the last century aboard rat-infested steamships from Asia. Now, well established within animal reservoirs, the bacteria will likely persist in the US moving forward.
This brings us to our second point, plague, or Yersinia pestis is a gram-negative bacterium. By knowing this, we establish different approaches than we would with viruses, protozoa, prions, etc.  For an excellent overview on Yersinia pestis, listen to the podcast called The Black Death: Plague. It explains why in today's age we care about plague. To learn about gram negativity in general, go to our podcasts: I Just Don't Give a Gram! and I DO Give a Gram!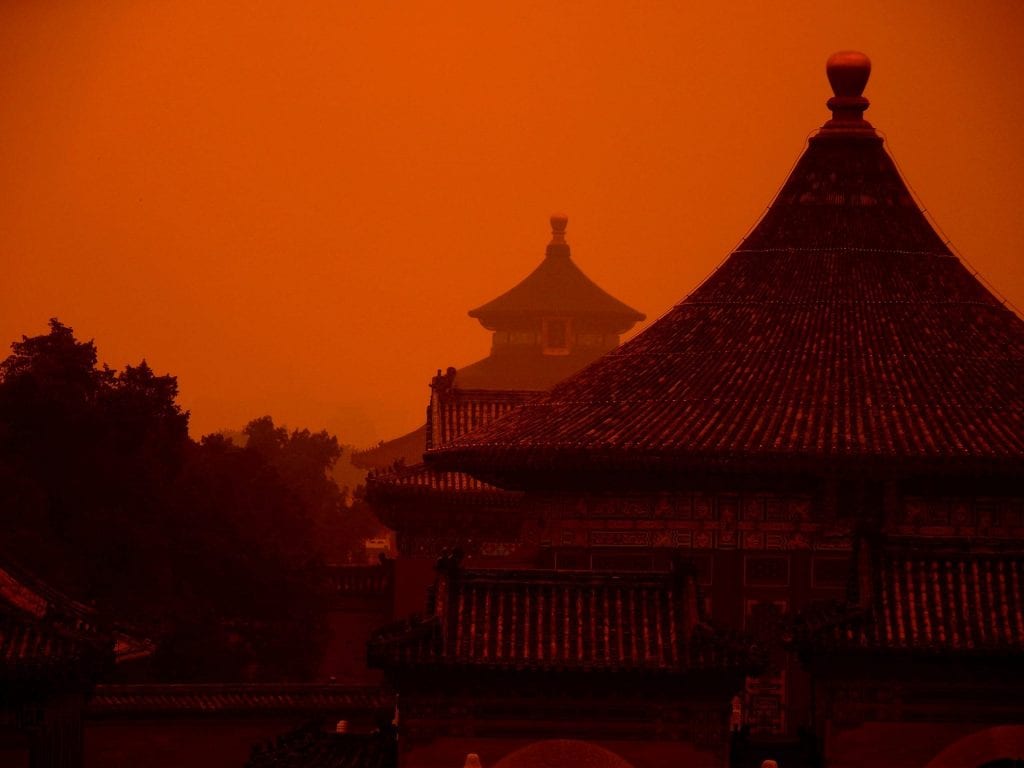 Fact Three
Thirdly, Yersinia presents more of a life-threatening risk to the flea than it does to people. In the podcast, Parental Investment: The Art of Poo, we learned why fleas need to feed 400 times per day. With this appetite, missing a meal not only makes them grumpy but threatens their very life. When fleas become infected with the bacteria, Yersinia forms a gelatinous biofilm in the proventriculus which blocks the midgut – in English, the bacteria form a foamy plug in the stomach and stops their ability to eat.
As the flea tries to suck blood, the blood stops at the plug, mixes with bacteria, and since the flea can't swallow, it bubbles back out their mouth and exposes their host to Yersinia. They become frantic and often jump to other hosts in a last-ditch effort to feed. As the fleas starve to death, they spread the bacteria to more and more animals. The plague is pretty tricky… not surprising since it has been around for at least 2000 years. The earliest known record of plague being China 224 BCE.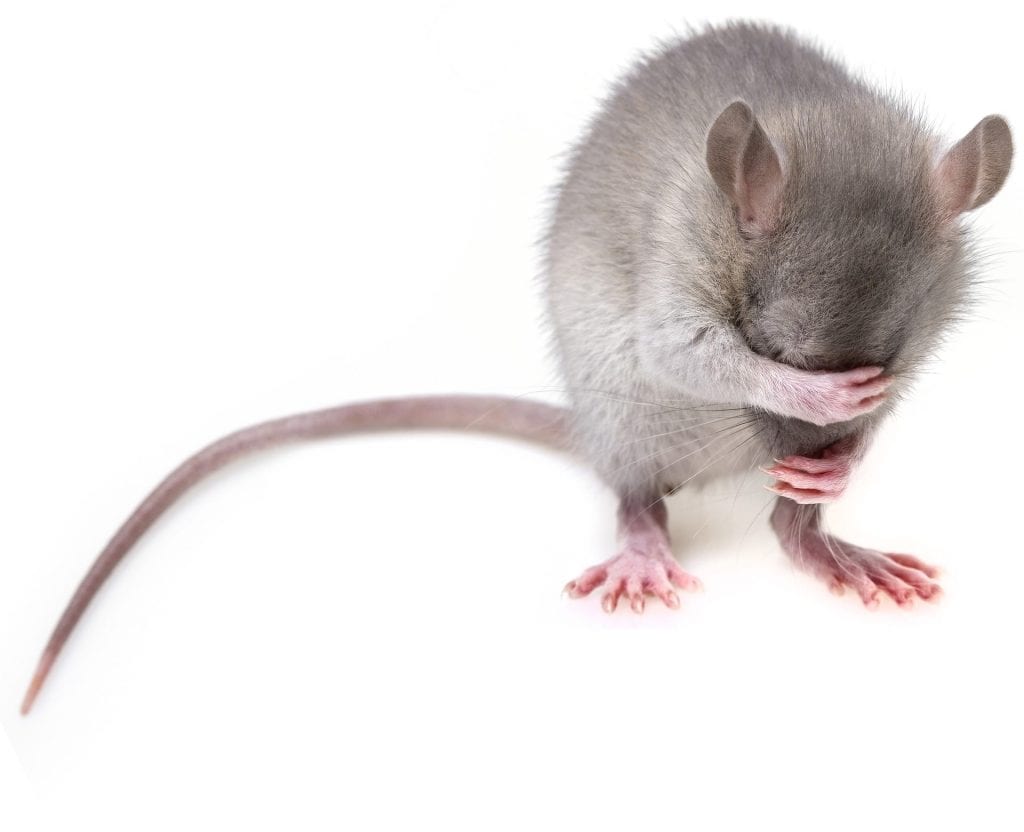 Facts Four and Five
Fourth, not all fleas are at risk. We consider rodent fleas as the primary vector for this disease. One study documented twenty different flea species capable of transmitting plague – 18 of which were associated with rodents. The strong sucking power of cat fleas, Ctenocephalides felis, the most common flea to dogs and cats, make them resistant to infection. The Art of Poo taught us that cat fleas must daily suck vast quantities of blood to feed their children which is different than the rat flea. This behavior keeps them safe from this fatal bacterium. This may have been one more beneficial characteristic that led to the domestication of dogs and cats so many thousands of years ago.
Fifth, while plague ultimately kills rodent fleas, our chances are much better. Even without any treatment, the case fatality for cats and humans is 60 and 50% respectively. With treatment, most do well.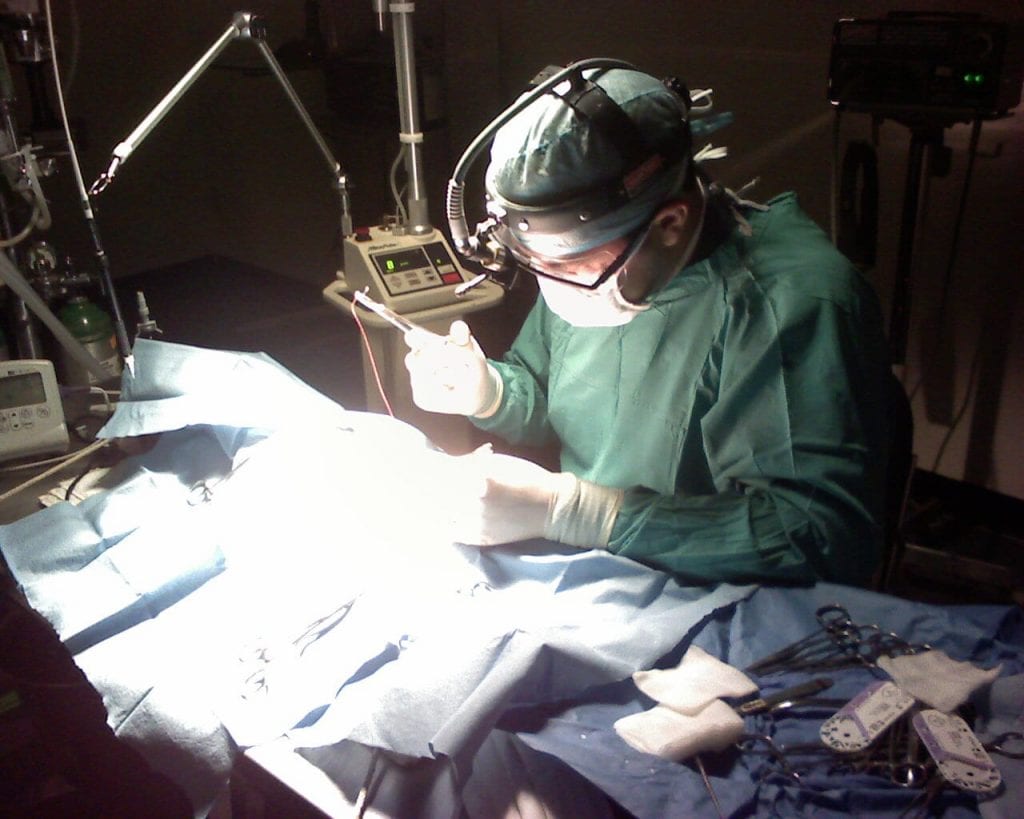 Fact Six
Sixth, a veterinary vocation represents an elevated risk of infection, especially in the southwest region between May and October. Yersinia presents in various forms with a common one being Bubonic. Buboes or swollen lymph nodes may present as abscesses in cats. In the veterinary field, cat abscesses are a dime a dozen. Often, we treat them cavalierly and with little to no protection.
I recently gave a presentation at a hospital when a veterinarian came to me after and thanked me for promoting the use of PPE, personal protective equipment. She said that she feels like a lone voice in the wilderness when encouraging PPE. We discussed the double standard in veterinary vs. human medicine. My own doctor doesn't feel my throat lymph nodes or even shake hands without gloves. If I place gloves on when performing a physical on a pet, I receive such severe complaints of offense that I risk losing clients. In a vet hospital's Treatment or what is commonly described as "the back," PPE becomes used with wide variation. I have met vets who use PPE and sterilization protocols better than human hospitals and know vets whose concept of PPE is wearing gloves, flip-flops and smoking a cigarette while performing surgery. Or at worst, placing an ungloved finger up a rectum and then into a surgically-opened abdomen while working to remove a urinary stone blockage from a Dalmatian. Upon complaint, the vet yelled, "What the F are you worried about son? The dog's on antibiotics, right?" Unbelievable and unconscionable.
PPE protects bacteria and pathogen transfer both ways. The CDC recommends Standard Precautions for all patient care. For veterinary care, the AVMA cites the Compendium of Veterinary Standard Precautions for Zoonotic Disease Prevention in Veterinary Personnel as a resource. The National Association of State Public Health Veterinarians (NASPHV) developed the compendium, and the link is provided at myvetzone.com:
http://www.nasphv.org/Documents/VeterinaryStandardPrecautions.pdf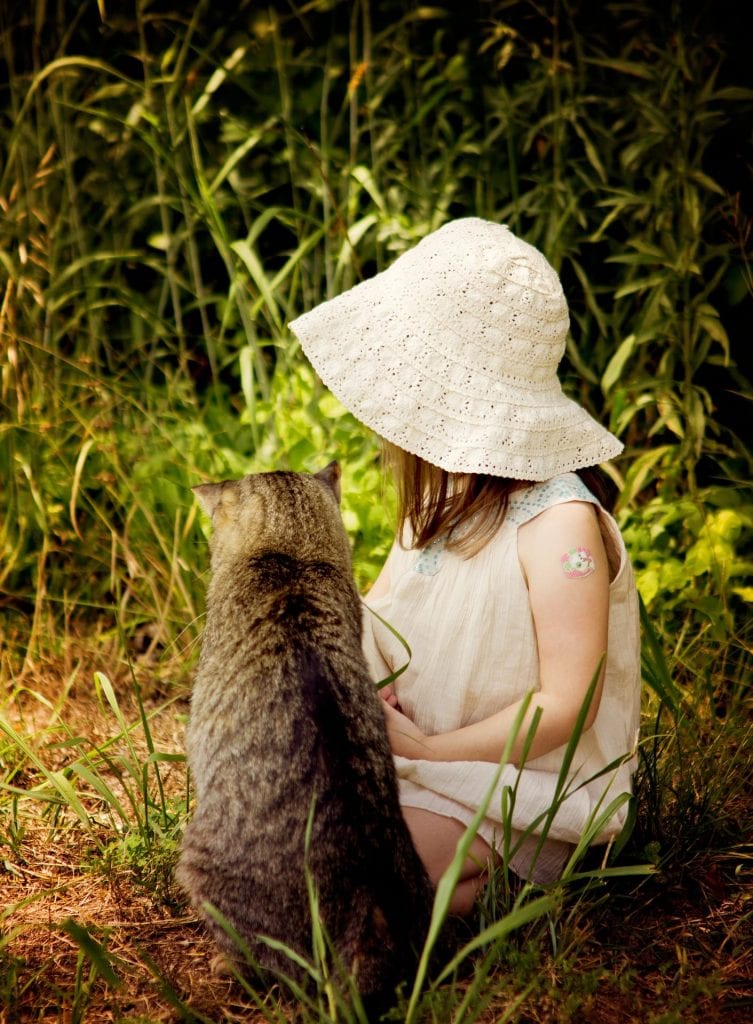 Summary
Certainly, plague is not particular to cats, but for small animal veterinary staff, they may be the most common source. The key is not to fear cats. During the black death, people killed cats under the mistaken impression that they brought bad luck. This magnified: the rat problem, the rat flea numbers, and subsequent human deaths. As pets, cats and dogs extend human lives. Despite this, when pets are ill, veterinary practitioners should take as many precautions as MDs take with their sick patients.  So, for cat abscesses: Surgical N95 respirator, gloves, and standard precaution approach to bodily fluids for all staff interacting with the patient.
Post Script.
For clarity, surgical masks do NOT make the cut. To learn more, listen to the podcast, Surgical Masks vs Respirators.
References and Further Reading
AVMA. (2018). Compendium of Veterinary Standard Precautions for Zoonotic Disease Prevention in Veterinary Personnel. Retrieved July 15, 2018, from https://www.avma.org/KB/Policies/Pages/Compendium-of-Veterinary-Standard-Precautions-for-Zoonotic-Disease-Prevention-in-Veterinary-Personnel.aspx
CDC. (2018, June 06). NIOSH-Approved Particulate Filtering Facepiece Respirators. Retrieved July 15, 2018, from https://www.cdc.gov/niosh/npptl/topics/respirators/disp_part/default.html
CDC. (2017, September 28). Section 3: Ancillary Respirator Information. Retrieved July 15, 2018, from https://www.cdc.gov/niosh/npptl/topics/respirators/disp_part/respsource3healthcare.html
CDC. (2018, January 04). Plague. Retrieved July 14, 2018, from https://www.cdc.gov/plague/maps/index.html
CDC. (2015, September 14). Plague Symptoms. Retrieved July 14, 2018, from https://www.cdc.gov/plague/symptoms/index.html
Center for Devices and Radiological Health, O., & FDA. (2018, May 16). Personal Protective Equipment for Infection Control - Masks and N95 Respirators. Retrieved from https://www.fda.gov/medicaldevices/productsandmedicalprocedures/generalhospitaldevicesandsupplies/personalprotectiveequipment/ucm055977.htm
Dryden, DVM, MS, PhD, Dipl ACVM (Parasitology), M. W., Herrin, DVM, PhD, Dipl. ACVM (Parasitology), B., Reif, MPH, PhD, K. E., Smith, RVT, V., & Ritchie, D. (2018, June). An Evidenced Based Small Animal Clinical Parasitology Training Course. Lecture presented at Wildcat Parasitology 2018 in College of Veterinary Medicine, Kansas State University, Manhattan.
Eskey, C. R. (1938). Fleas as Vectors of Plague. American Journal of Public Health and the Nations Health, 28(11), 1305-1310. doi:10.2105/ajph.28.11.1305 https://www.ncbi.nlm.nih.gov/pmc/articles/PMC1527927/pdf/amjphnation01013-0045.pdf
Georgievska. (2017, May 23). In the Middle Ages, devil-fearing Christians killed cats, which carried the unintended consequence of increasing the rat population and the spread of the Black Death. Retrieved July 14, 2018, from https://www.thevintagenews.com/2017/02/06/in-the-middle-ages-devil-fearing-christians-killed-cats-which-carried-the-unintended-consequence-of-increasing-the-rat-population-and-the-spread-of-the-black-death/
NASPHV. (2015). NASPHV - Veterinary Standard Precautions. Retrieved July 15, 2018, from http://www.nasphv.org/documentsCompendiaVet.html
OSHA. (2009, May). Respiratory Infection Control: Respirators Versus Surgical Masks. Retrieved July 15, 2018, from https://www.osha.gov/Publications/respirators-vs-surgicalmasks-factsheet.html
PetMD, LLC. (2018). Plague in Cats. Retrieved July 14, 2018, from https://www.petmd.com/cat/conditions/infectious-parasitic/c_ct_plague
Perlin, Ph.D, D., & Cohen, A. (2002). Epidemics of the Past: Bubonic Plague. Retrieved July 14, 2018, from https://www.infoplease.com/science/health-and-body/epidemics-past-bubonic-plague
WHO. (2017, October 31). Plague. Retrieved July 14, 2018, from http://www.who.int/news-room/fact-sheets/detail/plague
[amazon_link asins='0316051632,B004MFYKM8,B01FKUXLG4' template='ProductCarousel' store='vetzone-20' marketplace='US' link_id='e87ec9e2-306a-11e8-8a9a-d982bd66bed1'][amazon_link asins='1118553985,1935660020,0199946647,130526892X,1607951789' template='ProductCarousel' store='vetzone-20' marketplace='US' link_id='aa3e86be-ce1c-11e7-ae16-0944a45c35a3']