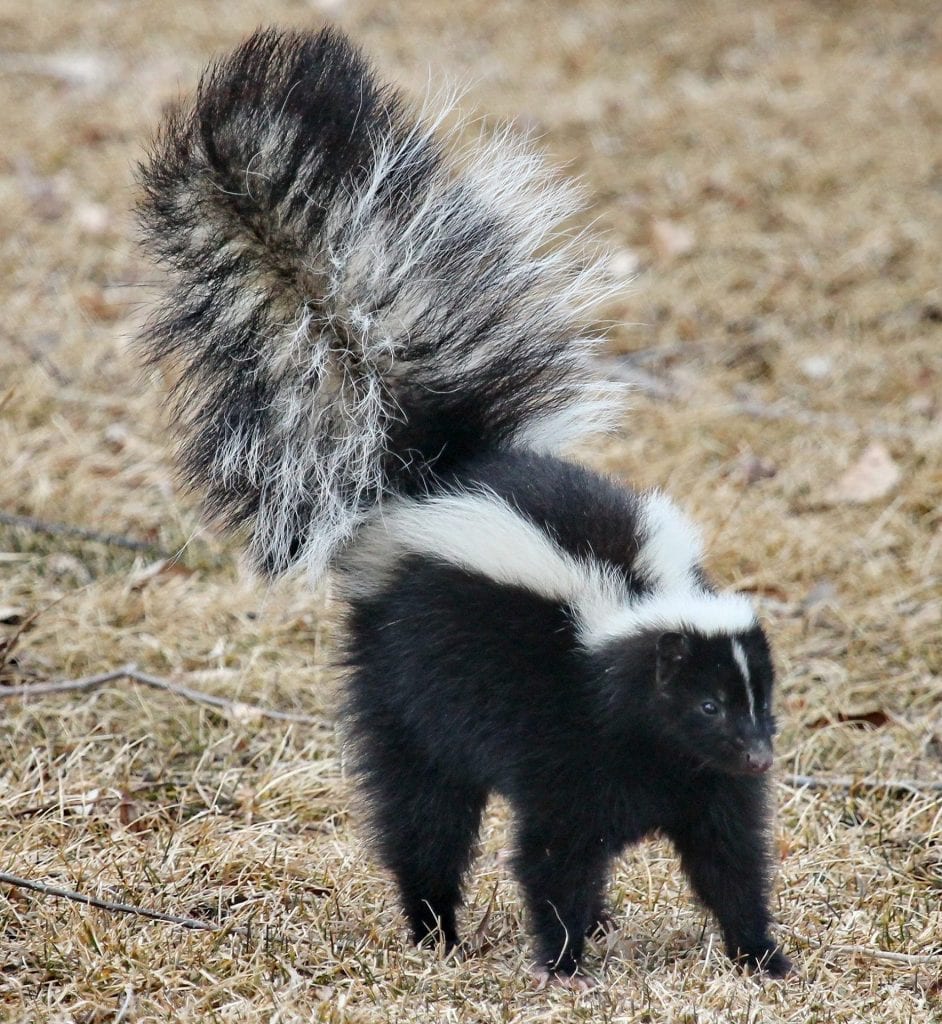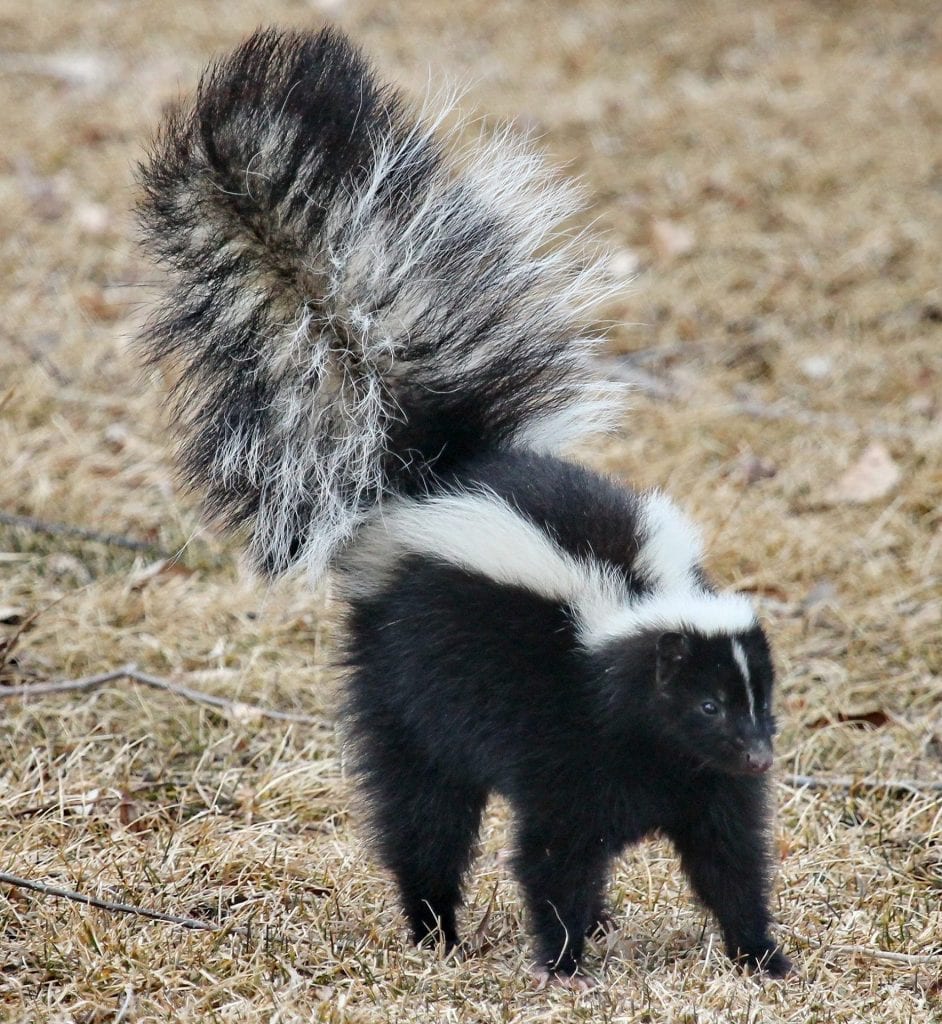 Podcast: Free Audio File
If you prefer to listen to podcasts, feel free to play the audio version of this blog by clicking on the player above.
Podcast: Rabies
Length: 5:20 minutes
Written and read by the author
Introduction to Rabies
Rabies is still a major threat to human health in the United States and across the globe. Worldwide, rabies kills nearly 60,000 people per year.  More than half of the world's population (roughly 3 billion people) live in rabies endemic areas.  The most common source of exposure is associated with rabid dogs, but any mammal (horses, cattle, sheep, skunks, raccoons, bats, or cats) can carry the virus.  The US was declared free of canine rabies in 2007 by the Centers for Disease Control and Prevention (CDC) and the World Health Organization (WHO).    But, rabies remains a serious public health concern in the US.  Costs for detection, prevention, and control of the disease is estimated to exceed $300 million annually.  Rabies is generally considered 100% fatal, and only a few humans have ever survived the disease. 
Rabies, often referred to as "hydrophobia", is one of the oldest documented diseases.  The rabies virus is in the family Rhabdoviridae, genus Lyssavirus.  The Greek goddess Lyssa was personified by "rage and madness."  Aristotle described dogs "that suffer from the madness, and all animals they bite become diseased".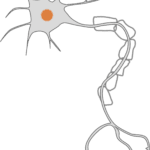 Louis Pasteur and vaccination
Louis Pasteur developed a vaccine for the disease in 1884.  Veterinarians across the country began recommending that dogs be vaccinated for rabies as early as the 1940s.  With this effort, the primary vector for rabies to humans moved from domestic dogs to wildlife.
It is a bullet-shaped, enveloped, negative-stranded RNA virus.  The virus affects the central nervous system and is generally 100% fatal after clinical symptoms begin.  It is usually transmitted through the bite or scratch of an infected mammal but has also been shown to be transmitted by direct contact with nervous tissue or from organ donation.  Early signs of the disease can be non-specific: such as fever, headache, general weakness or discomfort.  Later signs are more specific and can include: insomnia, confusion, excitation, hallucination, agitation, hypersalivation, dysphagia, seizures, and paralysis.  Death usually occurs within days of onset of clinical symptoms. 
Latent Period and Quarantine
The infective period (time that an animal begins shedding rabies virus in saliva to the onset of clinical signs) in dogs, cats, and ferrets is generally considered to be between 2-5 days.  Because of this, dogs, cats or ferrets that have potentially exposed a human to the rabies virus must either be tested or quarantined.  The rabies quarantine periods are set at 10 days for dogs, cats and ferrets to determine if the animal may have exposed a human or another animal to the rabies virus.  The animal is to be vaccinated after the quarantine period.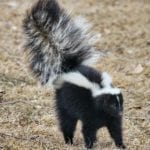 Wildlife Reservoirs
In the US, primary reservoirs include wildlife such as raccoons, skunks, foxes, coyotes, mongooses, and bats.  Wildlife accounts for nearly 90% of reported rabies cases in animals in the US.  Raccoons are the most frequently reported (38%), followed by bats and skunks (26% each).  In 2014, more than half of the rabies cases in domestic animals were reported from Texas.
              The rabies epizootic in south Texas in 1994 led to the development of the Oral Rabies Vaccine Program (ORVP).  Baits were dropped from the air by fixed-wing aircraft, as well as targeted hand-baiting of highly populated areas, to maximize immunization of coyotes, stray dogs, and foxes.  To date, there have been over 47.68 million individual doses of ORV distributed over 680,500 square miles of Texas.  The success of the program has been validated by a precipitous drop of canine rabies and the last report of canine rabies in south Texas was in 2004.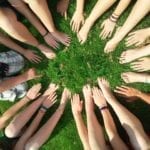 One Health and Rabies Prevention
These efforts show how One Health has been embraced by all entities to eradicate canine rabies variant from the US.  It has been a collaboration of veterinarians, wildlife biologists, public health officials, bio-pharmacological research, human medicine, and environmental ecology. 
September 28th is World Rabies Day.  This is a good reminder for owners to vaccinate pets against rabies.  Veterinarians play a crucial role in educating owners of the risk of rabies when discussing pet care.  It is important to remind both adults and children of the risks of having contact with wild animals that are acting strangely, especially wildlife that does not appear to be afraid of humans, or that are active during the day.  Emphasis should be placed on recognizing high-risk animal species (bats, skunks, raccoons, coyotes) and the need to report any potential rabies exposure to the local rabies control authority.
References:
APHIS (2010). "National Rabies Management Program Summary Report 2010." Retrieved February 5, 2017, from: https://www.aphis.usda.gov/wildlife_damage/oral_rabies/downloads/NationalReport_2010.pdf.

CDC (2017). "Centers for Disease Control and Prevention Rabies Homepage."  Retrieved February 5, 2017, from: https://www.cdc.gov/rabies/index.html.

DSHS (2017). "Texas Department of State Health Services: History of Rabies in Texas." Retrieved February 5, 2017, from: http://www.dshs.texas.gov/idcu/disease/rabies/history.shtm.

DSHS (2017). "Texas Department of State Health Services: Rabies Surveillance in Texas." Retrieved February 5, 2017, from: https://www.dshs.texas.gov/idcu/disease/rabies/cases/statistics/.

Monroe, B. P., et al. (2016). "Rabies surveillance in the United States during 2014." J Am Vet Med Assoc 248(7): 777-788.

 

OIE (2016). "World Organisation for Animal Health Rabies Portal." Retrieved February 5, 2017, from: http://www.oie.int/animal-health-in-the-world/rabies-portal/.

USDA (2016). "USDA Begins 2016 Field Trials to Evaluate New Oral Rabies Vaccine in Raccoon, Other Wildlife." Retrieved February 5, 2017, from: https://www.aphis.usda.gov/aphis/newsroom/news/sa_by_date/newsroom-2016/sa-08/rabies-vaccine-raccoons.

 

 VerCauteren, K. C., et al (2012). "Rabies in North America: A Model of the One Health Approach." USDA National Wildlife Research Center -- Staff Publications 1202