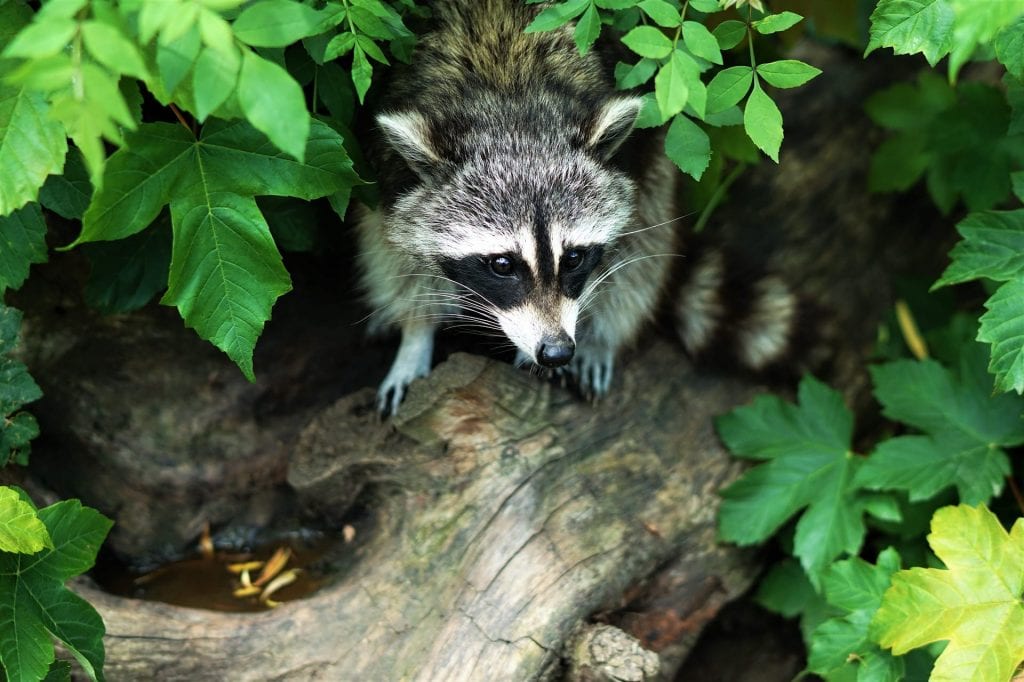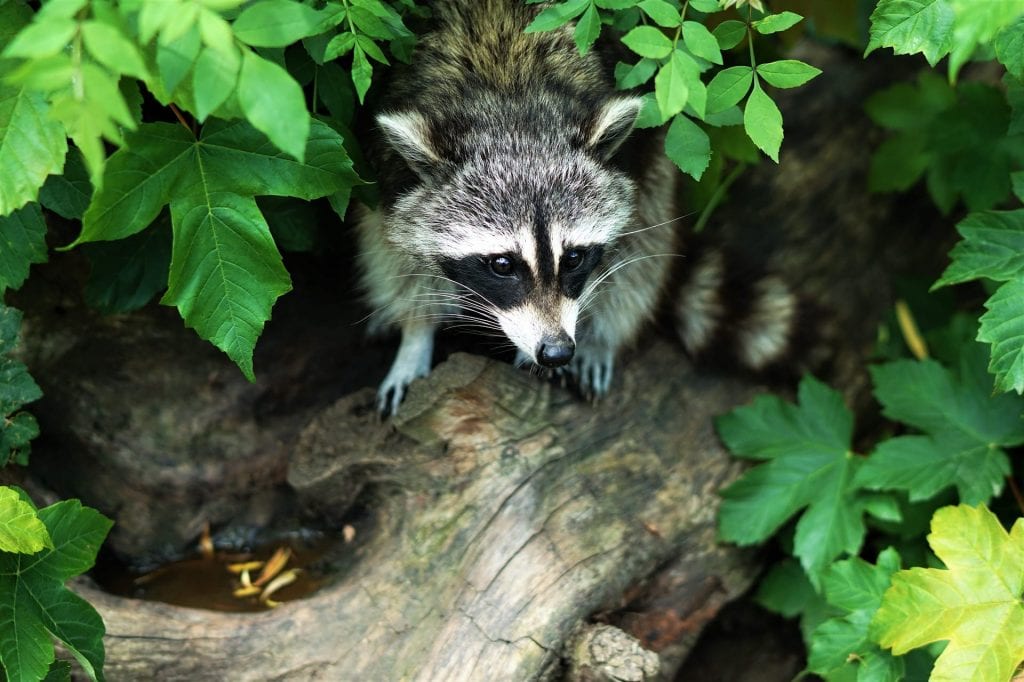 Introduction to Baylisascarias
Baylisascaris procyonis is the name of the roundworm found in raccoons.  It does infect other wildlife species (e.g., skunks, bears) and domestic dogs.  People are not the normal host for this worm.  Because of this, the worm can cause severe, and sometimes, fatal disease in people.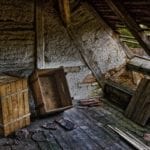 Infection with Baylisascaris
An infected raccoon will shed eggs of the worm in its feces.  Eggs are ingested by a person accidentally from the environment, usually by coming in contact with raccoon feces without gloves and appropriate hand washing.  A larva hatches from the egg and travels through the person's body.  Most (95%) of larva end up in muscle or organs (visceral larva migrans), and do not cause disease.  People will have an immune response, but no other problems.  Rarely, the larva will cause damage to the brain and spinal cord (neural larva migrans) or eyes (ocular larva migrans).  The most severe cases have been in children.  Infection does not spread from person to person.  
Signs and Symptoms of Baylisascariasis
Signs and symptoms depend on how many eggs are ingested.  The part of the body affected is also important.  Signs can take up to a week to develop and can include:
Nausea       
Tiredness
Liver enlargement
Loss of coordination
Loss of muscle control
Blindness
Coma 

 

Treatment is most effective in the early stages of the disease.  Permanent damage can occur if treatment is delayed.  Talk to your physician if you have concerns or questions.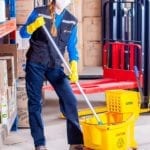 Prevention of Baylisascariasis
The risk to humans can be reduced in several ways.  Proper hand hygiene at all times can help prevent many diseases.
The best prevention is to make sure outbuilding are secured to prevent access by raccoons.  Keep all windows and doors closed, and patch any holes that could allow entry. 
Proper personal protective equipment (PPE) should be used when handling any materials that could have been contaminated by raccoons or feces.  Suggestions include disposable gloves and rubber boots that can be disinfected.  An N95 respirator should be used if working in a confined space.  Clothes should be changed soon afterward.         
For additional information, please visit: