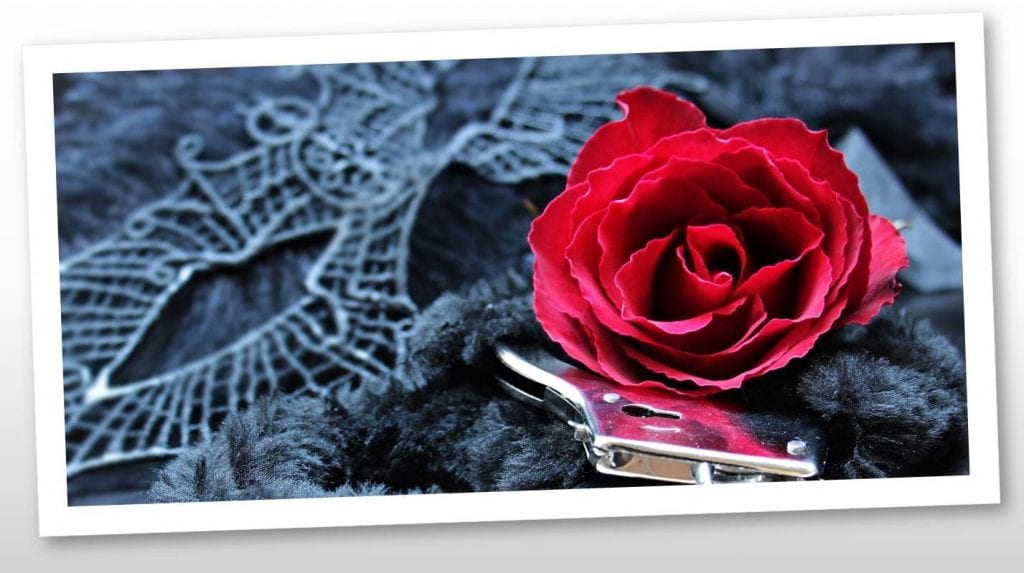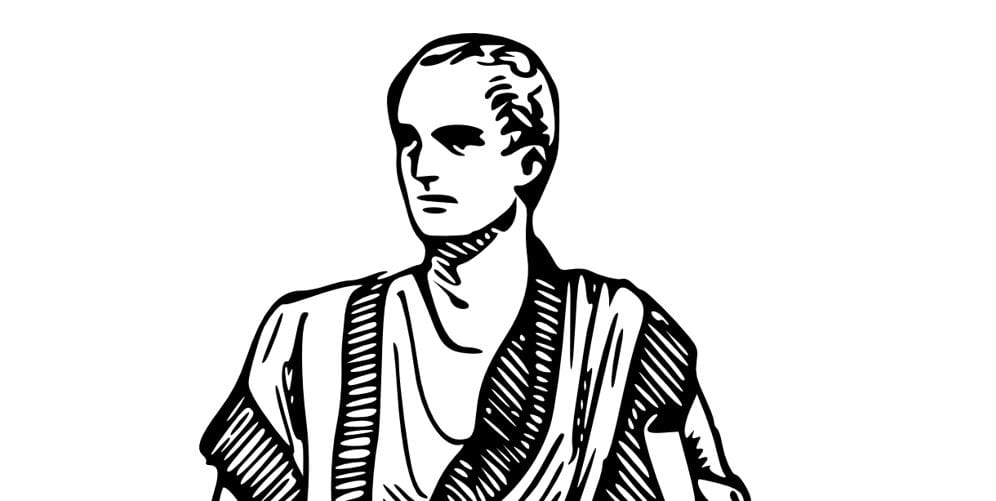 Pliny the Elder's beliefs on ticks
Since people have looked out at their natural world, they have sought to classify and understand all life, including ticks. Pliny the Elder wrote the first natural history text around 79 AD. He noticed ticks preferred some species of mammal over others. Pliny witnessed ticks feed, massively expand, release eggs, and then die. He misinterpreted this course of events though and concluded that these silly creatures had no ability to poop but "bursts with over-repletion and dies from actual nourishment." (If you want to learn about animals that truly don't poop, listen to our podcast called, "Not Everybody Poops – Curious Cases in Evolution." (6/12/2018)
Podcast: Free Audio File
If you prefer to listen to podcasts, feel free to play the audio version of this blog by clicking on the player above.
Podcast: S and M with Ticks! Ticks of North America Part 1
Length: 5 min 49 seconds
Written and read by the author
Can you identify this tick?
Today, we understand that ticks represent a far more advanced lifeform, although we all agree with Pliny's view of them as "the foulest and nastiest creature that be." Science recognizes hundreds of individual species of ticks throughout the world. Do you know how to quickly identify a tick on you or your pet? Was the tick feasting on your blood risking your life with Lyme disease or Rocky Mountain Spotted Fever?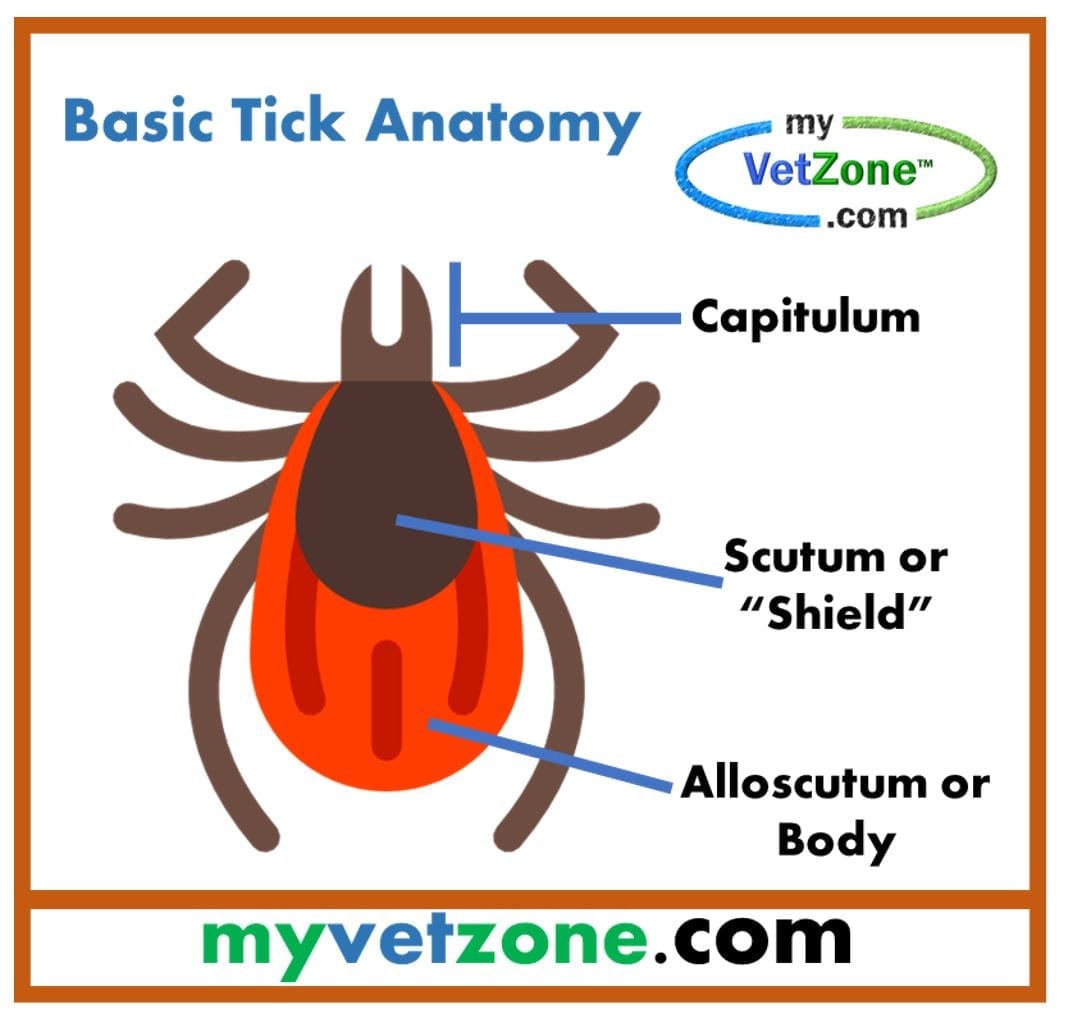 There are over 800 species of ticks!
With over eight hundred different species of tick, the task may appear daunting. Luckily, when we focus on ticks of importance to people, pets, and livestock the list dramatically shrinks. For people, the CDC lists just seven species in North America and has distribution maps for each. The link for this is posted on myvetzone.com. While pets and livestock widen our list a bit, they can all be divided into just four genus groups: Amblyomma, Dermacentor, Ixodes, and Rhipicephalus. These four represent the primary threats for disease transmission. Let's dive into a quick and easy way to identify the genus of tick that you could find on yourself, your pet, or your livestock in North America.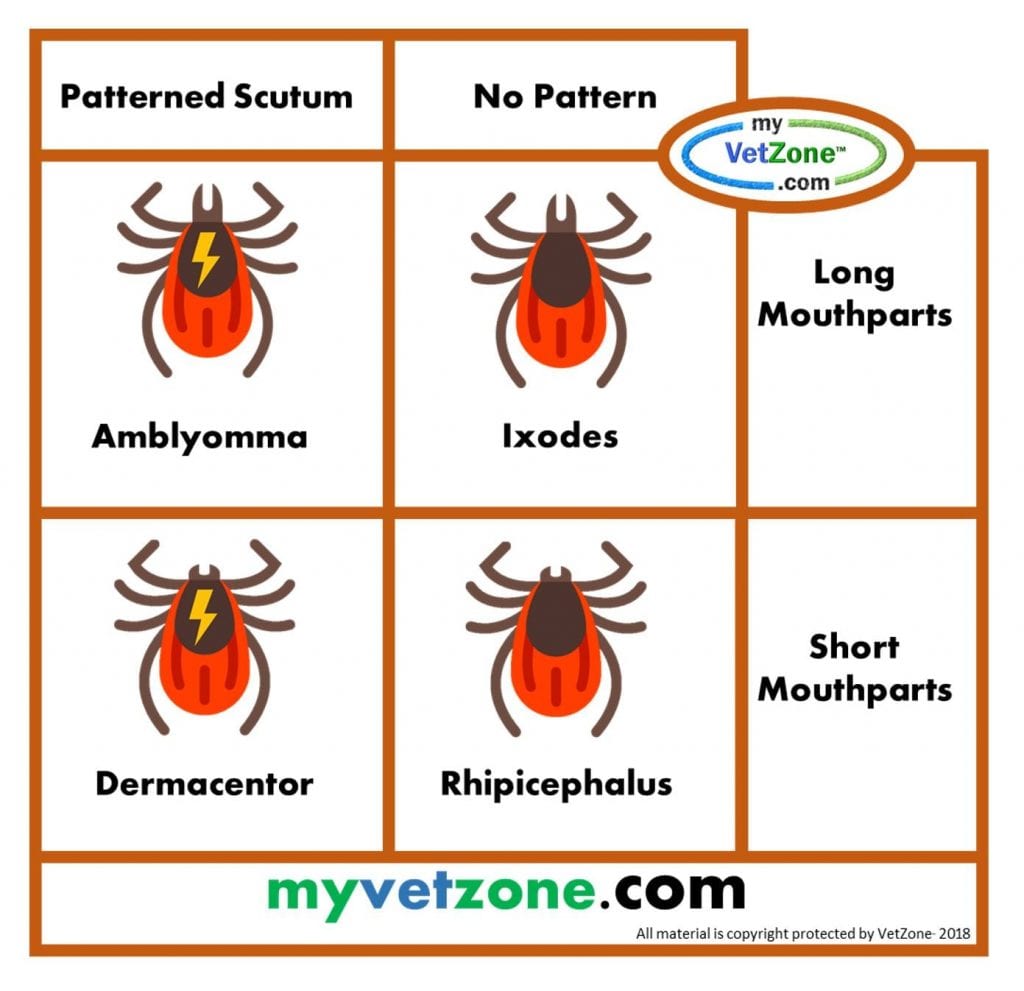 VetZone Tick Identification Chart
Here enters the mnemonic S and M. S stands for scutum, that dorsal shield or small oval disc on the top of the tick near their head. Two of the genera have bland, plain-Jane scutums: Ixodes and Rhipicephalus while Amblyomma and Dermacentor have ornate, beautifully patterned scutums. Thus, we have already divided any adult tick into one of two groups – scutums with or without a pattern. To then narrow the tick to its genus, we look at M, which stands for mouthparts. If the animal has long, delicate mouthparts, we know them as either an Ixodes or Amblyomma tick. Dermacentor and Rhipicephalus both have a short, stout capitulum or mouthpart. A handy two by two table can be found above! Please download and share.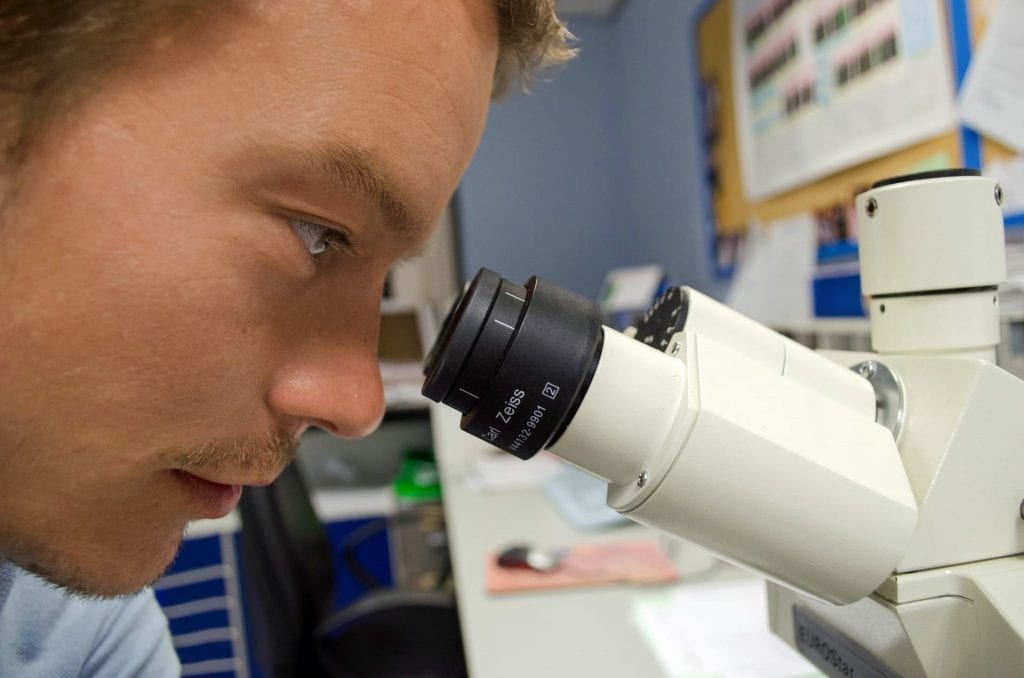 How parasitolgists identify tick species
Now, if you are a parasitologist, you realize that much more goes into complete species identification. They usually start by evaluating the tick's anal area. And while the presence of an anal groove quickly tips you off to the species, most people have no interest in getting that close to a tick. We know for certain that Pliny never did. The presence of festoons or the ribbing along the outer edge of the tick's body becomes another identification mark for entomologists and parasitologists. For more information go to tickencounter.org Luckily, this quick and dirty, S and M classification works well and reliably determines the genus, which often is what you need to know. I would like to extend my thanks to Dr. Lindsay Starkey, a parasitologist who teaches at Auburn University, for her clear and concise explanation of tick genus identification. To remember the patterned scutum, Dr. Starkey provides "Always, Decorating" to remember Amblyomma and Dermacentor. Great tip and many thanks.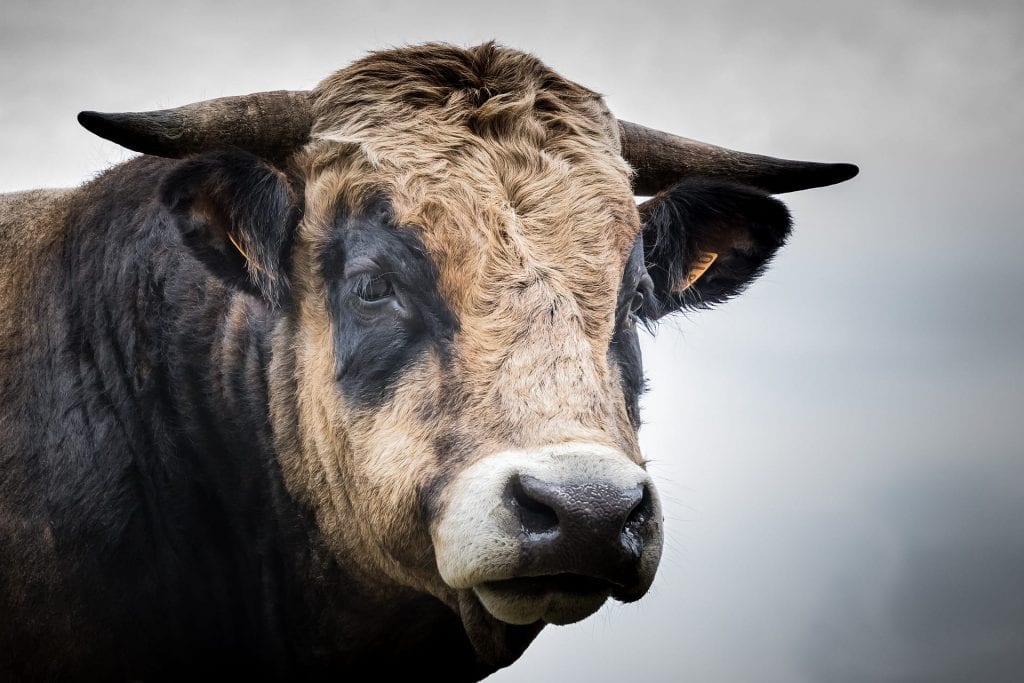 Ticks and medicine
 Today, we almost universally condemn ticks as at best, disgusting and at worst, vectors of disease. Pliny had a more balance view as he thought they might have some use in remedies for women. He said, "According to Osthanes if a woman's loins are rubbed with blood taken from the ticks upon a black wild bull, she will be inspired with an aversion to sexual intercourse." Scientifically, I can't really argue with that. If I had tick blood spread over my legs, I think I would develop an immediate aversion to anything other than a hot shower and potentially meeting with my lawyer after. Pliny was on to something though, ticks may hold some benefits in medicine. A recent study discovered that a special protein in tick saliva killed cancer cells while leaving healthy cells unharmed. In the next Ticks of North America Podcast, we will cover these different genera. Their differences will explain why their identification becomes a vital talent for everyone living in or visiting North America.
References and Further Reading
Burleigh, M. (2009, August 28). Tick saliva could hold cancer cure: Brazilian scientists. Retrieved May 22, 2018, from https://medicalxpress.com/news/2009-08-saliva-cancer-brazilian-scientists.html \
CDC. (2018, January 19). Geographic distribution of ticks that bite humans. Retrieved May 20, 2018, from https://www.cdc.gov/ticks/geographic_distribution.html
CDC. (2017, May 18). Rocky Mountain Spotted Fever (RMSF). Retrieved May 20, 2018, from https://www.cdc.gov/rmsf/transmission/index.html
Klompen, J. S. (1996). Evolution of Ticks. Annual Review of Entomology, 41(1), 141-161. doi:10.1146/annurev.ento.41.1.141
Pliny the Elder. (79 ad). Pliny the Elder, The Natural History John Bostock, M.D., F.R.S., H.T. Riley, Esq., B.A., Ed. Retrieved May 20, 2018, from http://www.perseus.tufts.edu/hopper/text?doc=Perseus:text:1999.02.0137:book=28:chapter=77 CHAP. 77. (19.)—REMEDIES FOR FEMALE DISEASES.
Starkey DVM, PhD, DACVM-P, L. (2018, May 15). Fleas, Ticks, & Disease: What's New and What Can We Do? Lecture presented at Zoetis Tick Symposium 2018 in Maggiano's Little Italy, King of Prussia, PA.
[amazon_link asins='0316051632,B004MFYKM8,B01FKUXLG4' template='ProductCarousel' store='vetzone-20' marketplace='US' link_id='e87ec9e2-306a-11e8-8a9a-d982bd66bed1'][amazon_link asins='1118553985,1935660020,0199946647,130526892X,1607951789' template='ProductCarousel' store='vetzone-20' marketplace='US' link_id='aa3e86be-ce1c-11e7-ae16-0944a45c35a3']