It's a beautiful spring afternoon.  The grass is lush and green, the cattle are contentedly grazing.  Calves chase around the pasture.  It was a hard winter, but spring finally has arrived.  All seems right with the world.  Except good ol' 302 appears to be missing.  You don't remember seeing her when you checked the herd a minute ago.  She has a new heifer calf on the ground.  She likes to hide on the backside of a hill.  You find her down and tremoring.  What could be the cause?
List of Rule Outs
As with any good mystery, you must analyze all the clues. The grass is lush, 302 is an older cow, and she has recently calved. Remember the 5 M's of a down cow? Metabolic, mastitis, metritis, musculoskeletal, and metastatic. Your list of rule outs should include grass tetany (hypomagnesemia), milk fever (hypocalcemia), toxic plants, or tetanus. While similar in presentation, the treatment differs.
As we know, a down cow is a dead cow. The longer she remains recumbent, the lower her chances of survival. Rapid intervention is important. You immediately call your veterinarian for assistance.
Start with an examination
The veterinarian will conduct a thorough examination of 302 to assess her overall condition.  Important factors to consider are overall body condition, time since calving, available forage, heart rate, rumen contraction rate, body temperature, presence or absence of vaginal discharge, and estimated time that she has been down.  Based on these findings, treatment will be initiated.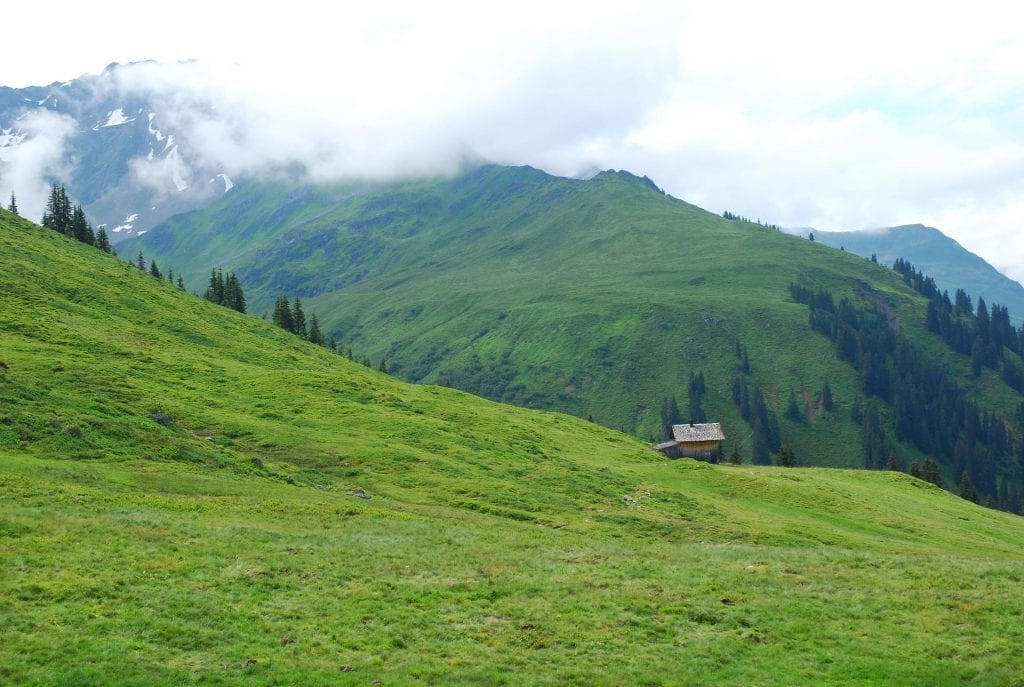 Rule Outs
Let's go back to our list of rule outs.  Many toxic plants will have similar presentations.  One notable difference is the number of cattle affected.  With grass tetany and milk fever, it tends to be a few individuals that were not in the best body condition to begin with.  Toxic plants tend to affect greater numbers and age ranges within the herd.  For this reason, good pasture management remains the best prevention.
With lush, rapidly growing grass, the magnesium levels will be lower.  This, along with recent lactation, can lead to muscle weakness and tremors.  Grass tetany cows tend to be agitated with increased heart rate and respiratory rate and effort.
Milk fever tends to occur in older cows, within 72 hours of calving.  Most cows will present with depression, rapid (>100bpm) weak pulses, hypothermia, no rumen contractions, with possible bloat.
Treatment for either grass tetany or milk fever involves replacement of the deficient ion.  Many commercial formulations are available to your veterinarian.  Most contain calcium, magnesium, phosphorus, and potassium.  These solutions can kill the cow as quick as cure her.  Calcium given IV rapidly can result in cardiac arrest.  It is imperative to monitor heart rate as the infusion is administered.  Diagnosis can be made by the response to treatment.  If the cow immediately gets up and chases you under the pickup, she most likely had grass tetany.  If she becomes stronger, her rumen resumes normal contractions, and she passes feces, she most likely had milk fever.  If none of these occur, you have additional diagnostic testing in your future.
Prevention and Management
All of the diseases in your initial list of rule outs are management issues.  Keeping toxic plants from growing in the pasture comes from good range management.  Maintain a herd health program that includes appropriate vaccination and deworming.  Make sure your cows are in good body condition coming into calving season.
There is nothing more rewarding for a veterinarian and a producer than seeing a down cow get up on her own.  Well, maybe never having a cow go down in the first place is better.
[amazon_link asins='0316051632,B004MFYKM8,B01FKUXLG4' template='ProductCarousel' store='vetzone-20' marketplace='US' link_id='e87ec9e2-306a-11e8-8a9a-d982bd66bed1'][amazon_link asins='1118553985,1935660020,0199946647,130526892X,1607951789' template='ProductCarousel' store='vetzone-20' marketplace='US' link_id='aa3e86be-ce1c-11e7-ae16-0944a45c35a3']