When we discuss foreign animal diseases, we usually think of mammals, with the occasional bird outbreak.  But, in the field of veterinary medicine, we treat all species.  Texas has extremely varied geographic terrain, allowing many different species to call this home.
Farmed Pacific white shrimp offers a sustainable source of fresh shrimp to many areas across the globe.  The practice began in southeast Asia, and now occurs worldwide.  For those unfamiliar with farmed aquaculture (myself included before 2017), it is very similar to other intensively managed animal operations.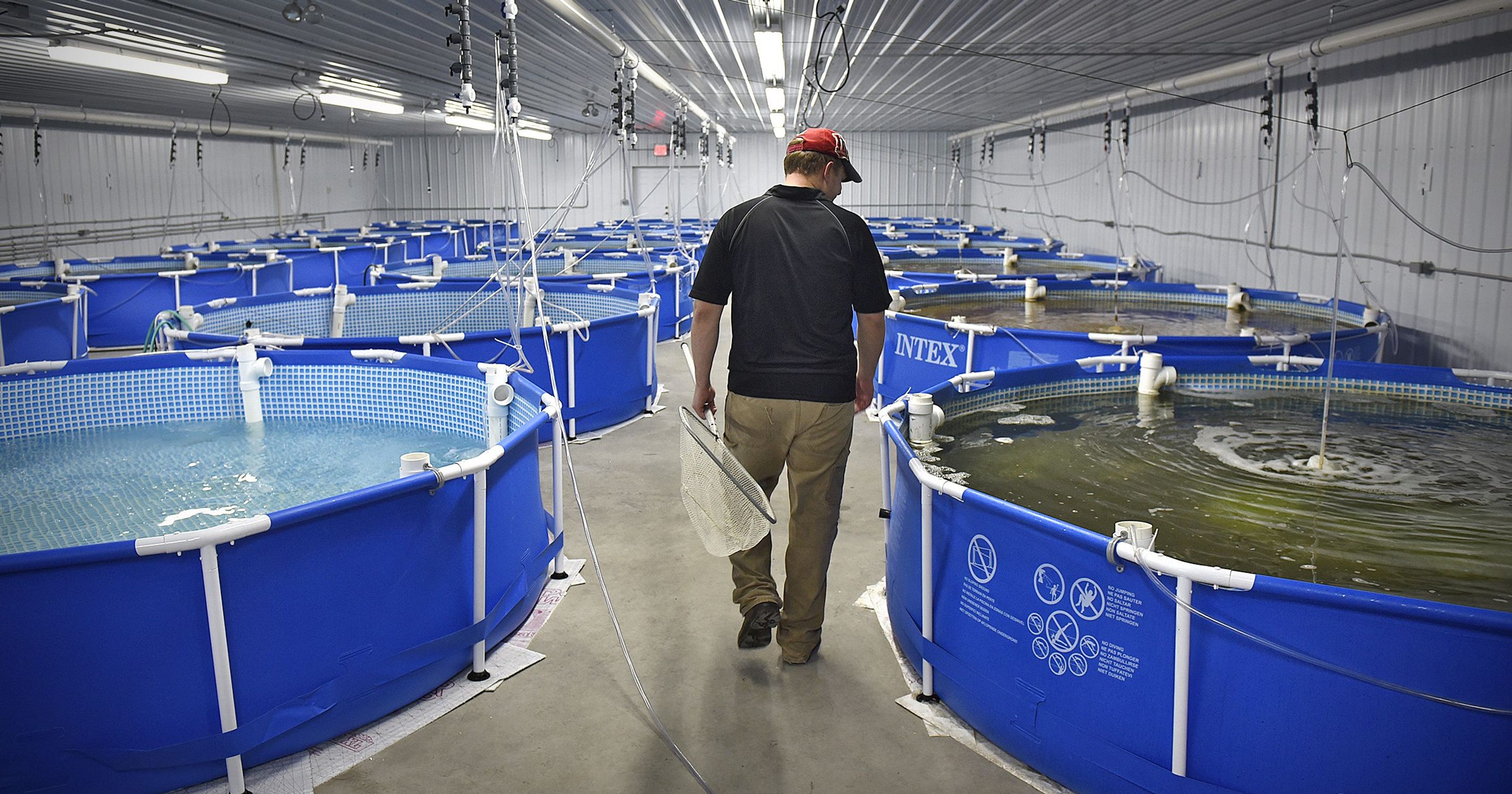 Facility Overview
Facilities vary in complexity from shrimp stocked in an open pond, often in tropical areas near coastal waters, to intensively managed.  Newer, more advanced facilities have high levels of biosecurity, on par with swine confinement operations.  The ponds or tanks are located inside climate-controlled buildings, with frequent monitoring of water quality and temperature.  These facilities often raise specific pathogen free (SPF) animals for broodstock or export.  This makes fresh shrimp available in cold or far-inland areas.
Broodstock facilities maintain adult breeding animals to provide post-larvae (PLs) to growing facilities.  The PLs are shipped about 12 days after hatching, barely large enough to be seen by the naked eye.  When they arrive at the facility, they are placed in a nursery tank until they are large enough to go into grow out ponds, about 3 weeks.  At this stage, they weigh approximately 1-2 grams.  Depending on climate conditions, the time from entering the grow ponds until they reach market size ranges from 3 to 6 months.  The process is very similar to other "all-in, all out" livestock production.
IHHNV
As with many foreign animal diseases, a naive population of animals will be significantly impacted when a new disease agent is introduced.  This summer, infectious hypodermal and haematopoietic necrosis virus (IHHNV) made its way to the US.  Two separate facilities reported cases in Texas and Florida in May.  The virus was detected on routine sampling for export.  The source of the infection has not been determined.  Trace outs from the initial facilities revealed the virus in commercial facilities in Canada and the UK.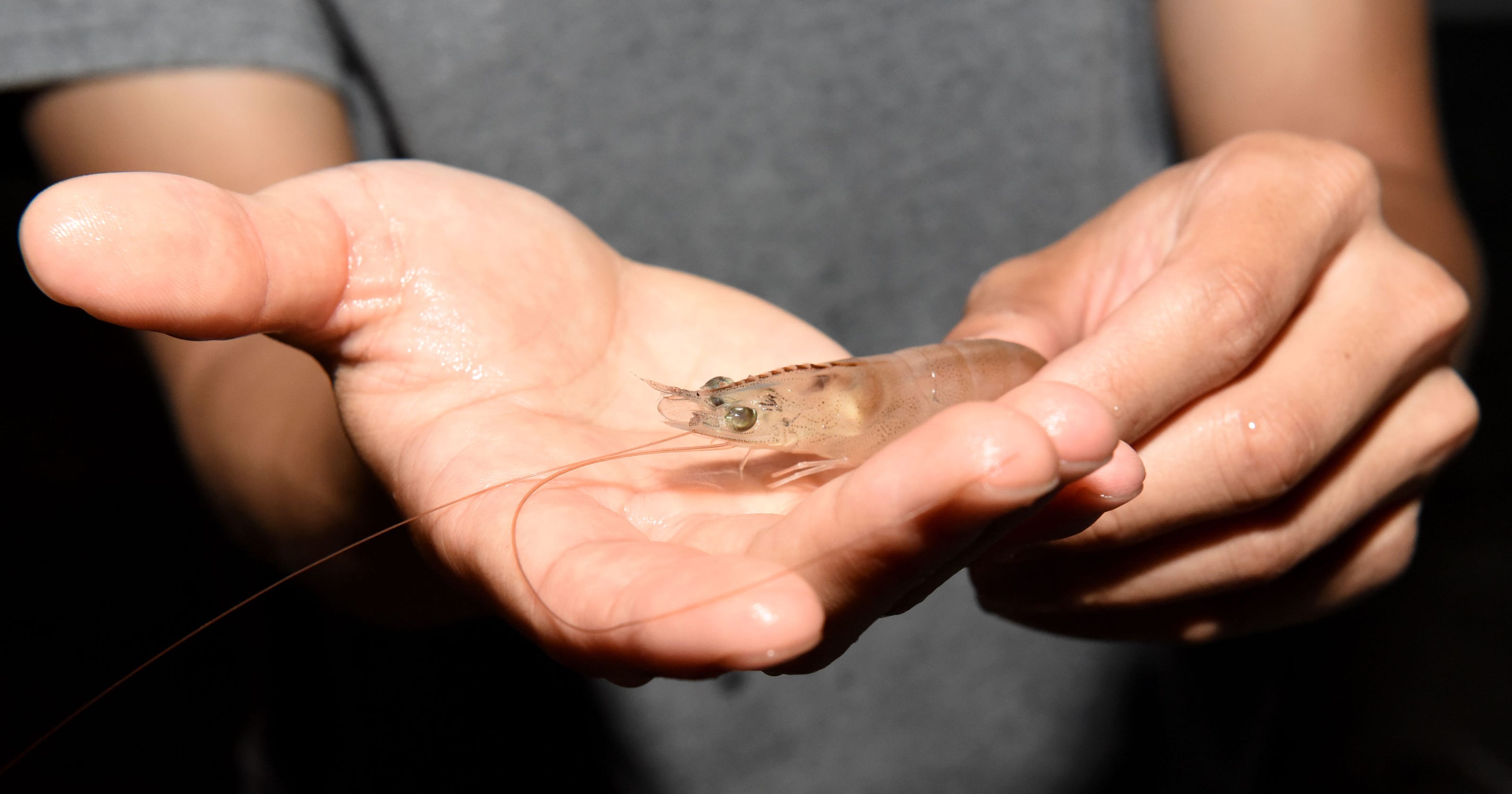 Parvo or Picorna?
The disease is commonly called "runt-deformity syndrome", and for good reason.  Infected shrimp fail to thrive and grow slowly or irregularly.  IHHNV is currently classified as a parvovirus, but research suggests it should be reclassified as a picornavirus.  It is endemic in southeast Asia, Australia, Central America, and parts of South America.  Many species of Penaeus are susceptible to highly contagious IHHNV.
Often, the first clue to infection manifests as reduced feed consumption.  Since PLs and juveniles have highest mortality rates, producers rarely report increased numbers of dead animals.  Clinical signs range from irregular growth rates (runt syndrome) to high mortality.  Research shows that animals who survive infection and recover will carry the virus for life.  These animals serve as a source of infection via horizontal and vertical transmission.  Remember, IHHNV is remarkably similar to another picornavirus, foot and mouth disease.
The disease is reportable to OIE, leading to trade restrictions in the event of an outbreak.  There is no vaccine or treatment for IHHNV.  Once infection is detected, all affected shrimp are depopulated and the facility and equipment cleaned and disinfected.
In the recent IHHNV outbreaks, quick notification to OIE and trace outs of any potentially infected animals may have kept the impact low.  The pace of global commerce runs the risk of any number of infectious diseases crossing continents and oceans in a matter of hours.  As with all FADs, accredited veterinarians are the first line of defense to our food supply.
References and Further Reading
[amazon_link asins='1118553985,1935660020,0199946647,130526892X,1607951789' template='ProductCarousel' store='vetzone-20' marketplace='US' link_id='aa3e86be-ce1c-11e7-ae16-0944a45c35a3']