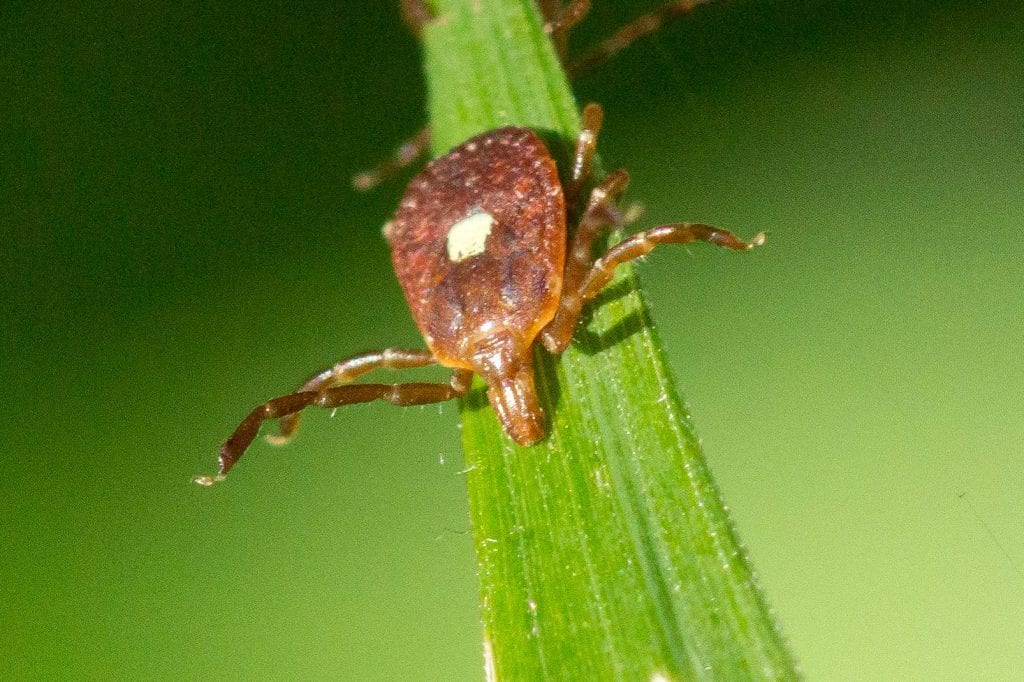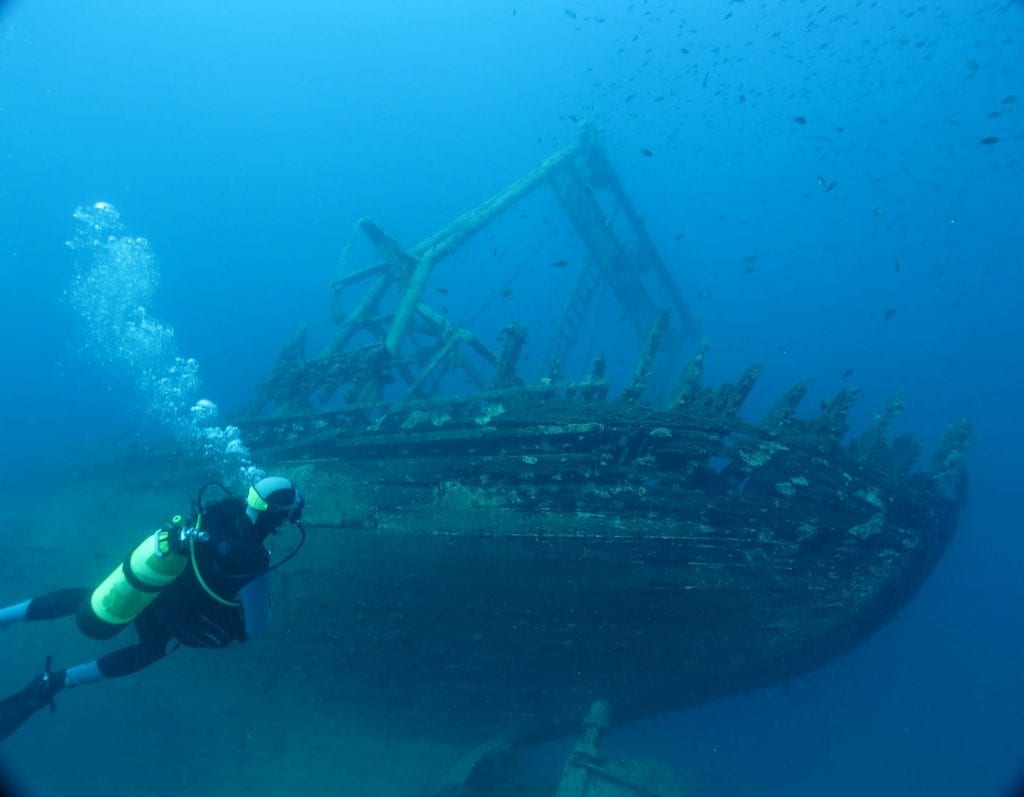 Ticks might be one of the original and best scuba divers
I got my scuba diving certificate roughly around the same time as my driver's license. Most days, I would rather commute by scuba than driving but that rarely works out for me. The French explorer Jacques Cousteau loved the ocean far more than I did and foresaw a future where science would surgically implant gills to allow people to live underwater. Not that anyone would want to, but Cousteau's future world could surgically remove the gills and let people back on land for a while.
If Jacques knew the mechanics of how ticks breathe, I wonder if he might have preferred a spiracular plate. While these plates would not have provided common ground for him with the fishes, they would have allowed him to live underwater for extended periods of time. The average tick survives and partially breathes for up to two weeks underwater – one of nature's original scuba divers!
Podcast: Free Audio File
If you prefer to listen to podcasts, feel free to play the audio version of this blog by clicking on the player above.
Podcast: The Spiracular Plate of Breathing
Length: 5 min 53 seconds
Written and read by the author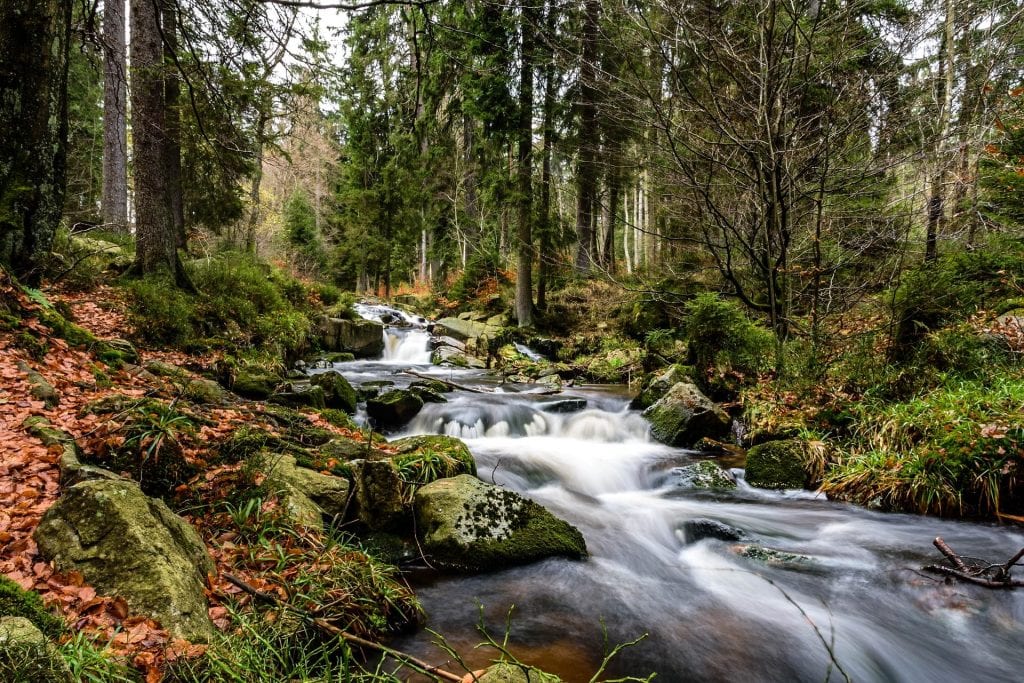 It is important for ticks to survive being underwater
Unlike the diving bell spider who uses an air bubble to dive below the water's surface and eat aquatic insects and crustaceans, the tick's underwater abilities represent mere accident insurance. Many ticks only feed a few times over their lifetime which spans years. Most of their life consists of living relatively close to the earth. On top of that, many tick species move slowly and often not too far – some ticks don't crawl more than a few feet in their entire lifetime. Of course, there are exceptions, the Amblyomma genus displays unusual aggression and mobility. Amblyommas also sport simple eyes whereas many other ticks live without sight. Thus, most ticks live close to the ground, have low mobility, have limited to no sight, can't jump, and obviously cannot fly.  With ticks preferring humid regions, rain and flooding present constant threats.
When you walk along a grassy trail, did you know that ticks prefer grass stalks on the path's edge? Pretty smart since edges present greater host traffic than the center of a field. Combined with strong winds paths near streams could lead some ticks onto unfortunate underwater adventures.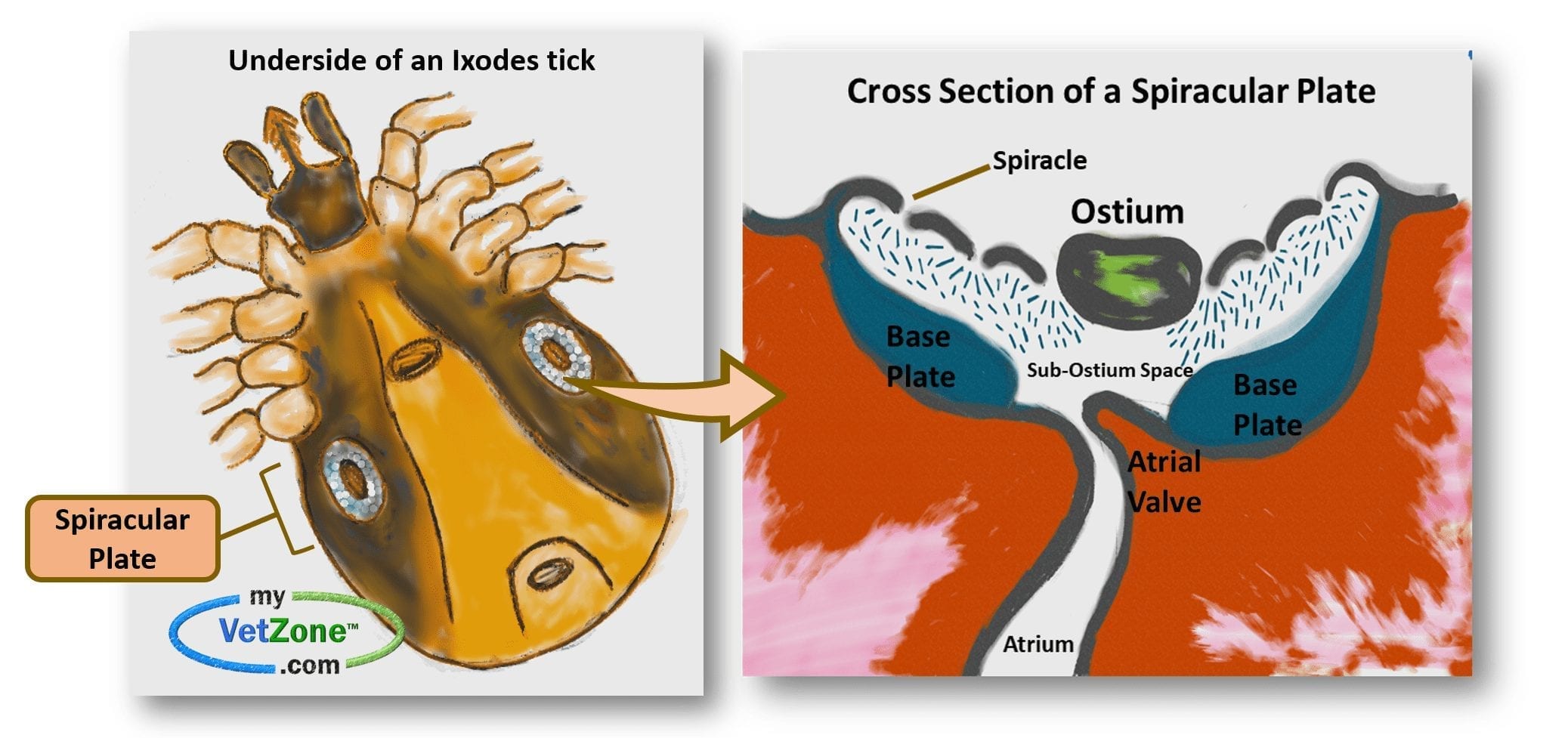 The Spiracular Plate
How do spiracular plates work? They serve as respiratory covers and situate themselves just behind the last pair of legs on the tick. The plates look somewhat like a racetrack, sometimes more oval in males and circular in females. Small pores or aeropyles perforate the track and allow air flow through an interconnected labyrinth which converges into a larger space where the atrial valve controls deeper air motion. The visually prominent ostium comprises the center of the racetrack and has misdirected researchers for years. Initially thought to be a respiration opening, we know it to be just a scar from its nymphal stage and oddly looks like a belly button. Very cute!
Gas respiration occurs beyond the atrial valve deeper within the system. Like all land animals, the magic of breathing relies on controlling a thin layer of moisture across a cellular interface for the passive exchange of carbon dioxide and oxygen. Too much water - no gas exchange, something, that in English we call drowning. Too little water also stops gas exchange. And, too much water loss causes dehydration, another avenue for death and one of the tick's greatest risks.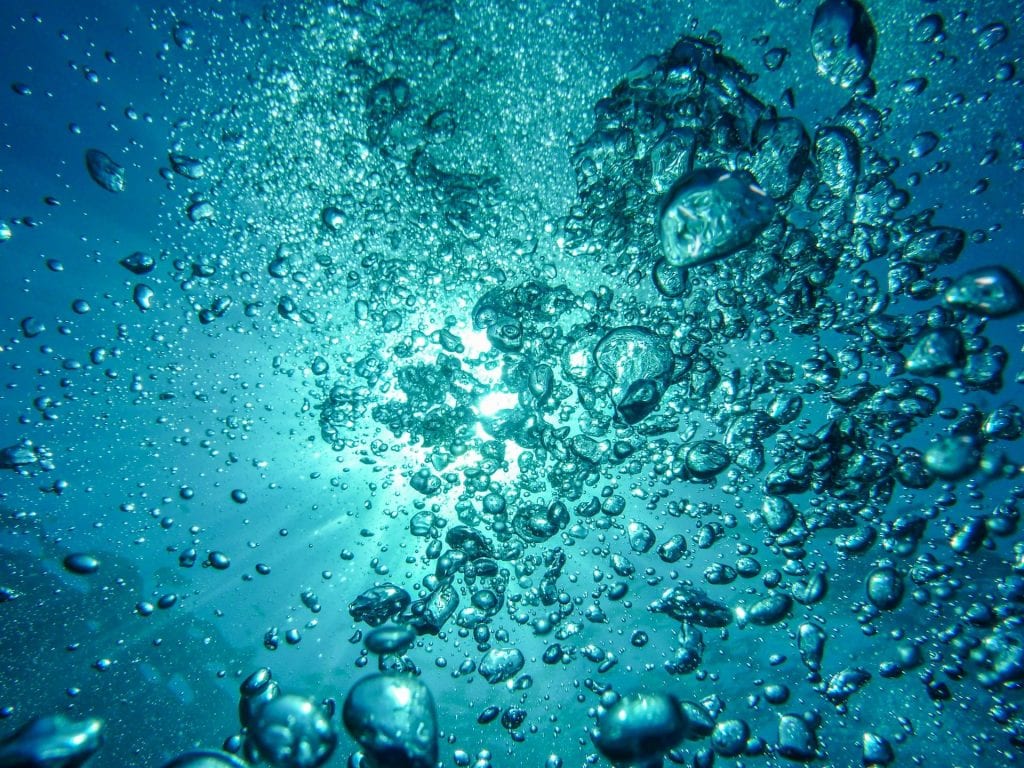 The Plastron
When not feeding, ticks use the atrial valve to control the flow of air and moisture. One might presume that when ticks fall into water, they seal the valve and hold their breathe. One might presume wrong. Ticks don't have to hold their breathe, they can breathe underwater! When exposed to water, the tick's spiracular plate serves as a plastron. What is a plastron? Well, thank you for asking. In entomology, a plastron consists of a series of hairs or bumps that traps a layer of air. This nifty little layer of air not only prevents water from flooding their system but allows the tick to extract oxygen from this thin layer. Oxygen and carbon dioxide passively equilibrate with the water. While not as effective as the plastron of the aquatic insects, ticks sport a breathing apparatus that provides weeks of underwater life. If only they could appreciate it – what I wouldn't give for this breathing ability. Side note, for respiration some aquatic insects have gills or other fun options.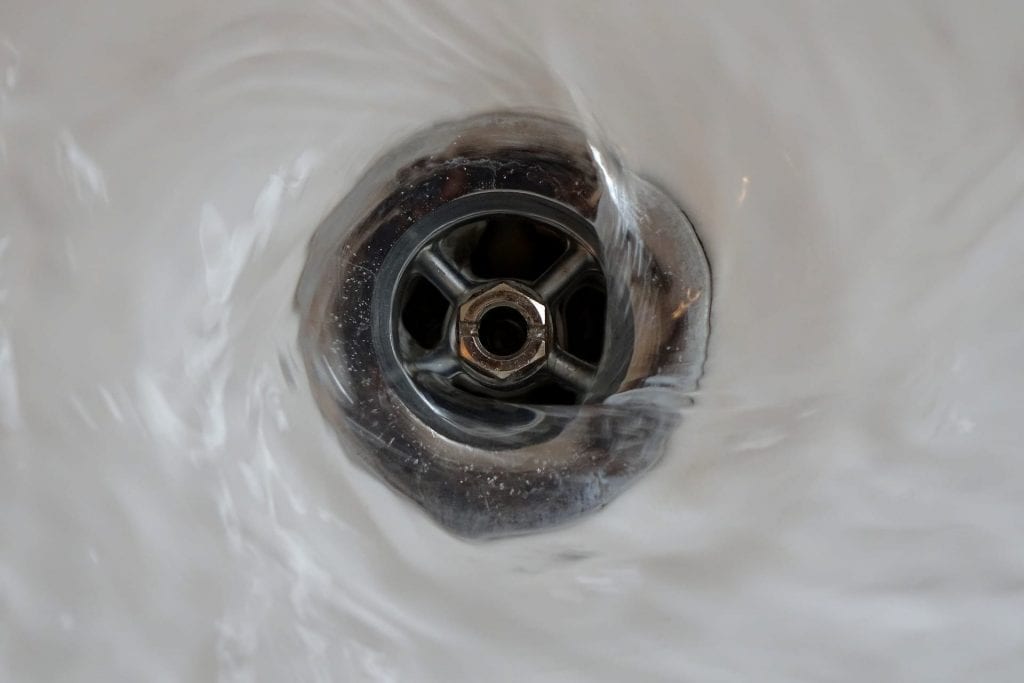 Think you can drown a tick?
So, washing a tick down the drain or flushing it down the toilet places them on a journey far away from you but doesn't necessarily kill it. Chemicals at the other end? Probably, but not necessarily. Researchers often need to remove bacteria from the outside of ticks and do so by dunking them in alternating baths of bleach and hydrogen peroxide. The result? A shiny, sparkling, perfectly happy tick. Remember above all else, ticks survive. For millions of years, ticks have out-lasted their hosts and they plan to outlive humans. While both human-implantation of spiracular plates and gills seem unrealistic, we can dream about them as wonderous possibilities just like the dream of a tick-free world.
References and Further Reading
(2017, November 20). Diving Bell Spider: Anatomy, Habitat, Bite And Other Facts » Science ABC. Retrieved from https://www.scienceabc.com/nature/animals/diving-bell-spider-anatomy-habitat-bite-facts.html
Dryden, DVM, MS, PhD, Dipl ACVM (Parasitology), M. W., Herrin, DVM, PhD, Dipl. ACVM (Parasitology), B., Reif, MPH, PhD, K. E., Smith, RVT, V., & Ritchie, D. (2018, June). An Evidenced Based Small Animal Clinical Parasitology Training Course. Lecture presented at Wildcat Parasitology 2018 in College of Veterinary Medicine, Kansas State University, Manhattan.
Fielden, L. J., Knolhoff, L. M., Villarreal, S. M., & Ryan, P. (2011). Underwater survival in the dog tick Dermacentor variabilis (Acari:Ixodidae). Journal of Insect Physiology, 57(1), 21-26. doi:10.1016/j.jinsphys.2010.08.009 https://www.sciencedirect.com/science/article/pii/S0022191010002544?via%3Dihub
Trex, E. (2017, June 11). 5 Things You Didn't Know About Jacques Cousteau. Retrieved June 17, 2018, from http://mentalfloss.com/article/24361/5-things-you-didnt-know-about-jacques-cousteau
[amazon_link asins='0316051632,B004MFYKM8,B01FKUXLG4' template='ProductCarousel' store='vetzone-20' marketplace='US' link_id='e87ec9e2-306a-11e8-8a9a-d982bd66bed1'][amazon_link asins='1118553985,1935660020,0199946647,130526892X,1607951789' template='ProductCarousel' store='vetzone-20' marketplace='US' link_id='aa3e86be-ce1c-11e7-ae16-0944a45c35a3']