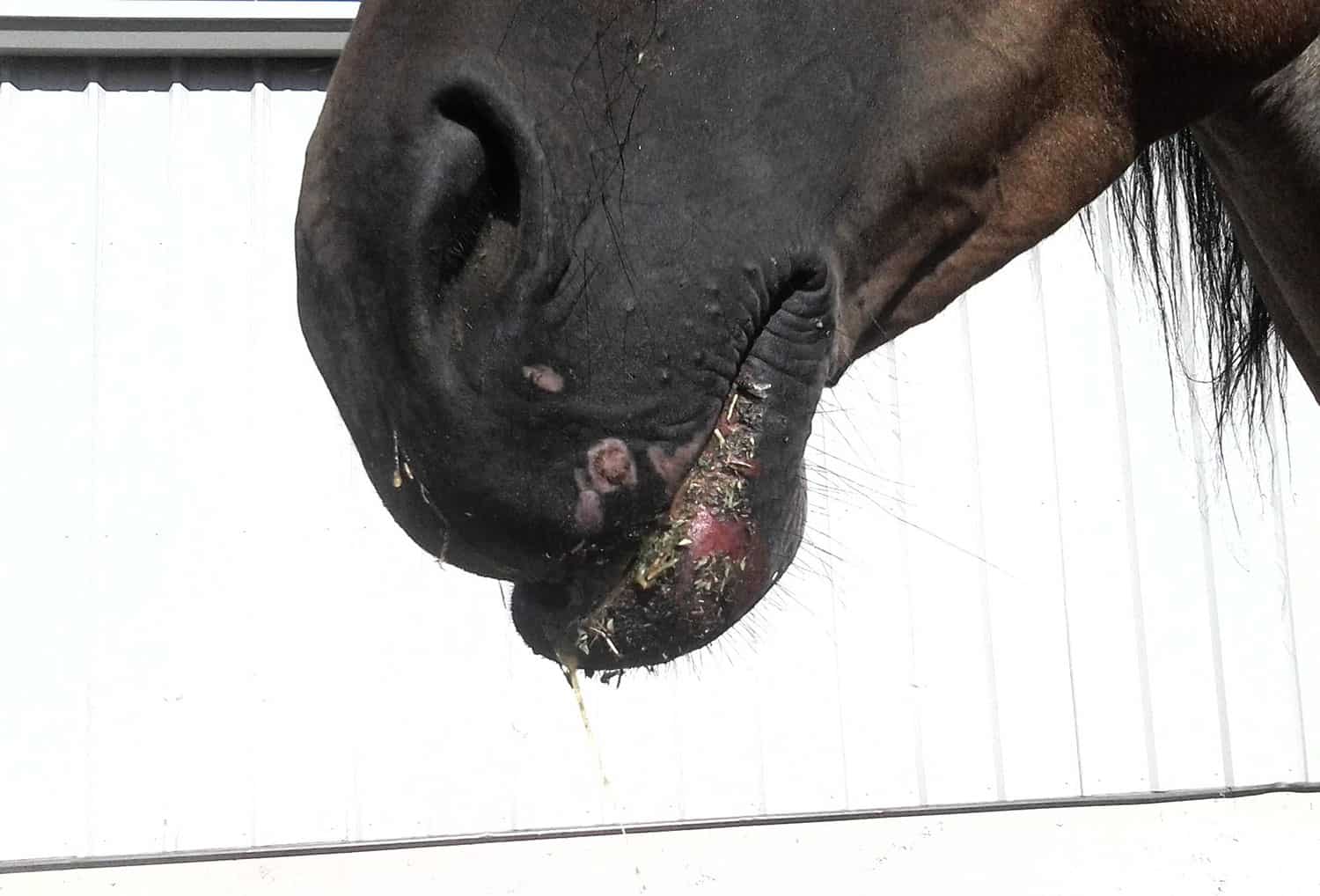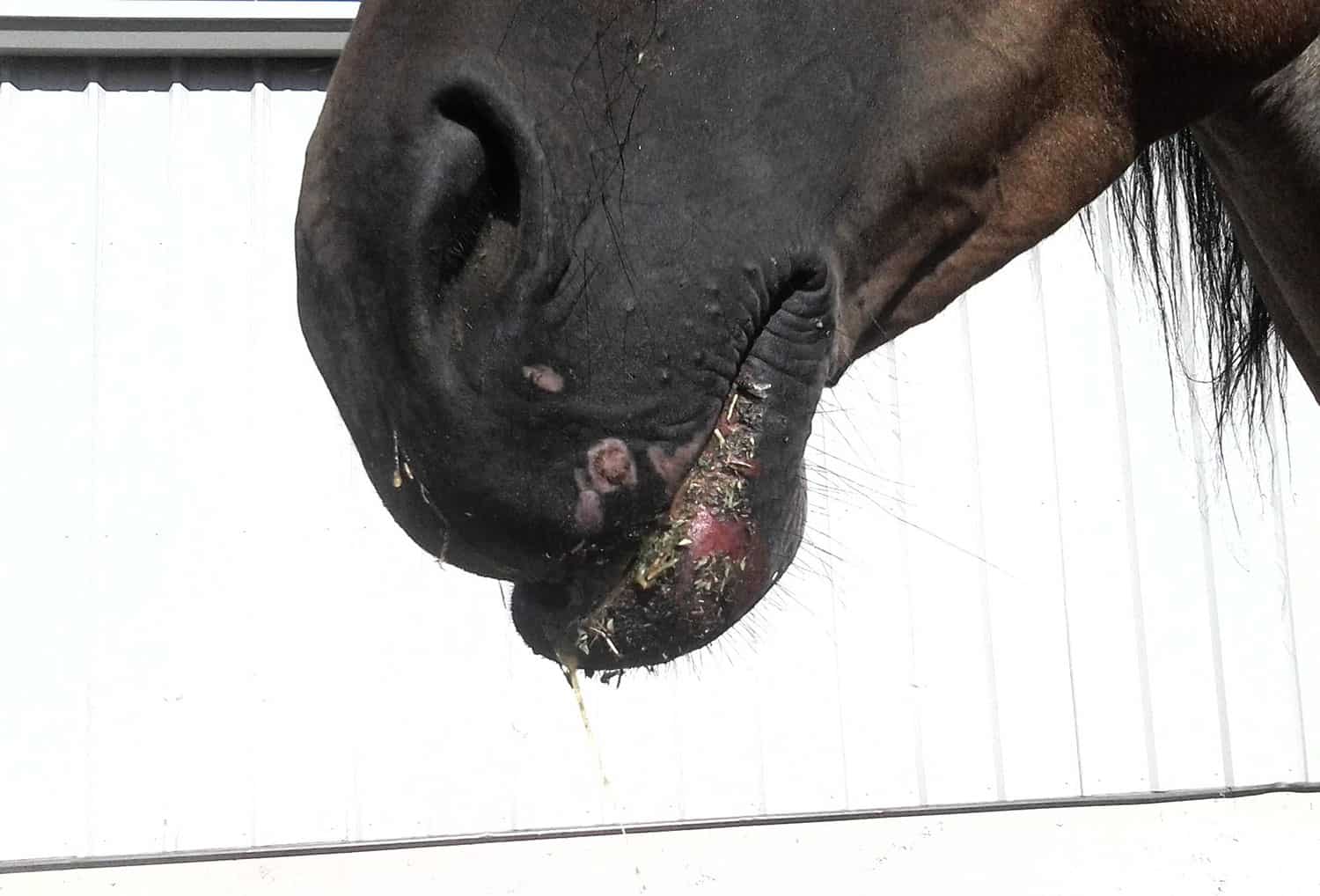 The US is currently battling another foreign animal disease outbreak.  Last week, vesicular stomatitis virus (VSV) was identified in two horses in south Texas and one in New Mexico.  Summer breezes bring vectors up from Mexico.
With low mortality, our greatest concern with VSV is its resemblance to important foreign animal diseases (FADs) like foot and mouth disease, swine vesicular disease or vesicular exanthema of swine.  For this reason, any suspected vesicular case is investigated as a FAD.  Other differential diagnoses include photosensitivity, trauma from rough forages, orf in sheep, or toxicities.
Rhabdoviridae?
Vesicular stomatitis occurs primarily in the Western Hemisphere.  Outbreaks occur from late summer through fall, correlating with increased vector activity.  The virus is a member of the family Rhabdoviridae (the same as rabies virus).  Classification breaks down further to two serotypes: Indiana and New Jersey.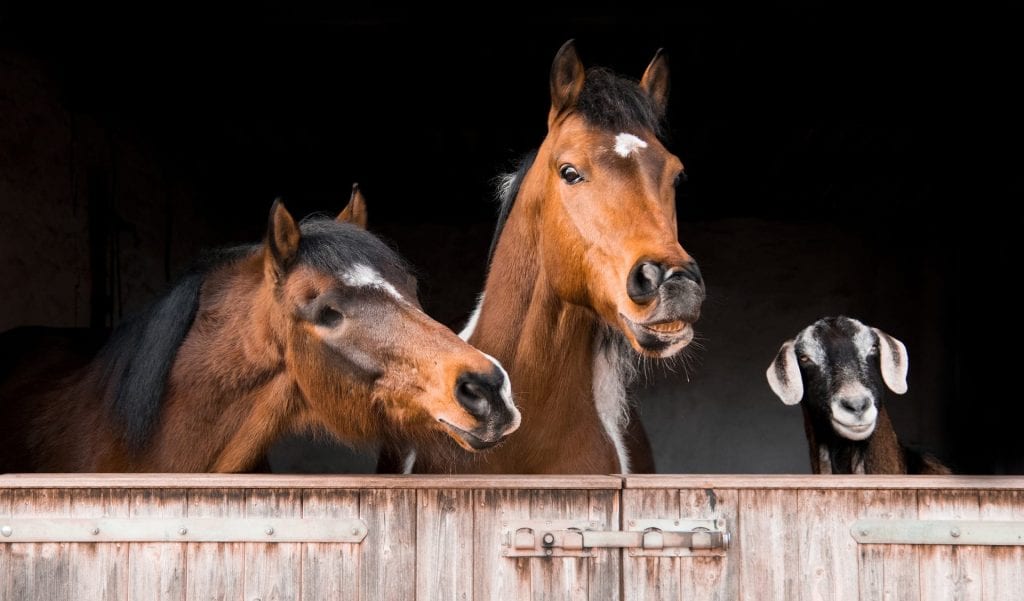 Species affected
Species affected include horses and other equids, cattle, swine, camelids, some wildlife, and humans.  Interestingly, sheep and goats show some resistance.  Remember, the vesicular diseases of greatest concern only affect cloven-hooved animals.  VSV also affects horses.
The incubation period ranges from 2 to 8 days.  Vesicles appear on the feet, mouth and teats of infected animals.  The vesicles rupture, leaving painful erosions and ulcers.  This leads to lameness, reluctance to eat or drink, and eventual weight loss and drop in milk production in dairy cows.  Humans exhibit flu-like symptoms (fever, chills, muscle aches, and headache).  The disease is usually self-limiting in 2-3 weeks.  More severe cases require supportive care.
FOVAD
Transmission occurs through all of the FOVAD methods  except aerosol.  Vectors such as sand flies, black flies, and biting midges spread the virus between herds.  Once infection is introduced, the virus spreads by direct contact and fomites between susceptible animals.  Morbidity reaches 90%, but mortality remains low.
Samples of vesicular fluid, epithelial flaps, or swabs of freshly ruptured vesicles are submitted to the lab for PCR and virus isolation.  A four-fold rise in titer using ELISA or virus neutralization is preferred by OIE.
Biosecurity includes Vector Control
Good biosecurity practices help prevent introduction of most infectious diseases.  In the case of VSV, the additional step of vector control is required.  Sunlight, heat, and common disinfectants easily kill the enveloped virus.
Report any cases of suspected vesicular disease to your State Animal Health Official or USDA representative.  Early detection and quarantine of affected premises can prevent further spread of the disease.  Quarantines last 14 days from the onset of the last case on a premises.  Be aware of any potential movement restrictions into other states or countries, especially for horses.
References and Further Reading
[amazon_link asins='1118553985,1935660020,0199946647,130526892X,1607951789' template='ProductCarousel' store='vetzone-20' marketplace='US' link_id='aa3e86be-ce1c-11e7-ae16-0944a45c35a3']