In our third installment of prion diseases, we will discuss the oldest of the TSEs: scrapie. Scrapie affects sheep, goats, and their close relatives. Scrapie received its name from the intense pruritis that affected animals exhibit.
First described in Great Britain in the 1750s, scrapie can now be found worldwide, expect for Australia and New Zealand. A country must conduct active surveillance for at least 7 years before being declared free of the disease by the OIE. Scrapie is reportable in most countries, including the US.
Two Types of Scrapie
Two genotypes of the scrapie prion have been identified in sheep and goats, atypical and classical. Classical scrapie is caused by PrPsc prions, while Nor98 causes atypical scrapie.
Some sheep are genetically more resistant to scrapie. These sheep either take longer to develop clinical signs or fail to show signs of infection altogether. Breeding susceptible ewes to a resistant ram passes resistance to the lambs.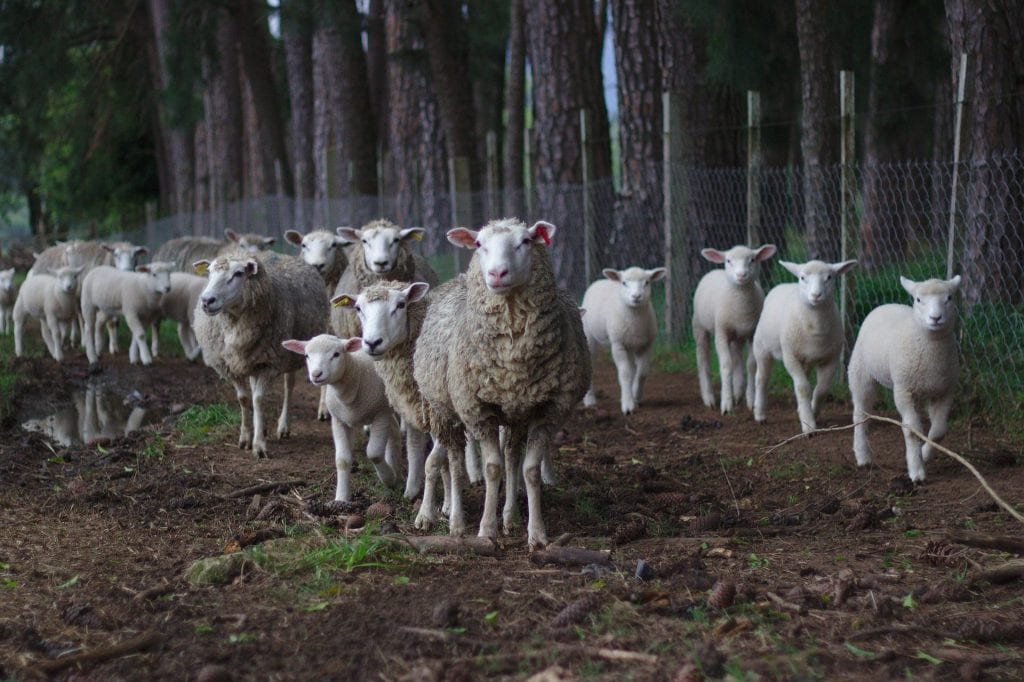 Classical Scrapie vs Atypical Scrapie
Classical scrapie follows the same infectious pathway of other TSEs. Normal surface proteins in the CNS are converted after contact with prions. The incubation period ranges from 2 to 7 years. Over time, enough prions accumulate in the CNS to cause degenerative changes, leading to the clinical signs. Signs progress from intense pruritis and ataxia to unusual hopping gait, tremors, bruxism, emaciation and death. Scratching at the base of the tail elicits a nibbling reflex. As with other TSEs, there is no vaccine or treatment.
Atypical scrapie occurs in sheep and goats rarely. Only one or two animals in a herd or flock are usually found, leading to the possibility that Nor98 occurs spontaneously. This idea is supported by the fact that the prions do not seem to be infectious between animals. Clinical signs tend to be milder than those seen in classical scrapie. Atypical scrapie does not affect a country's scrapie status.
Infection and Diagnosis
Infection occurs most commonly through ingestion. Experimental cases have shown infection can occur across mucous membranes or abraded skin. Younger animals are most susceptible, usually acquiring infection from their dam. Older animals can become infected but are much more resistant.
Prions can be found in lymphoid tissues (including gut-associated lymphoid tissues), peripheral nervous system, and muscle. Sheep shed scrapie prions in urine, saliva, fetal membranes, birth fluids, and milk. Goats shed prions at lower levels in the placenta.
Antemortem testing of the third eyelid, palatine tonsil or rectoanal mucosa-associated lymphoid tissue is useful in herd management. Post-mortem testing of the obex remains the gold standard.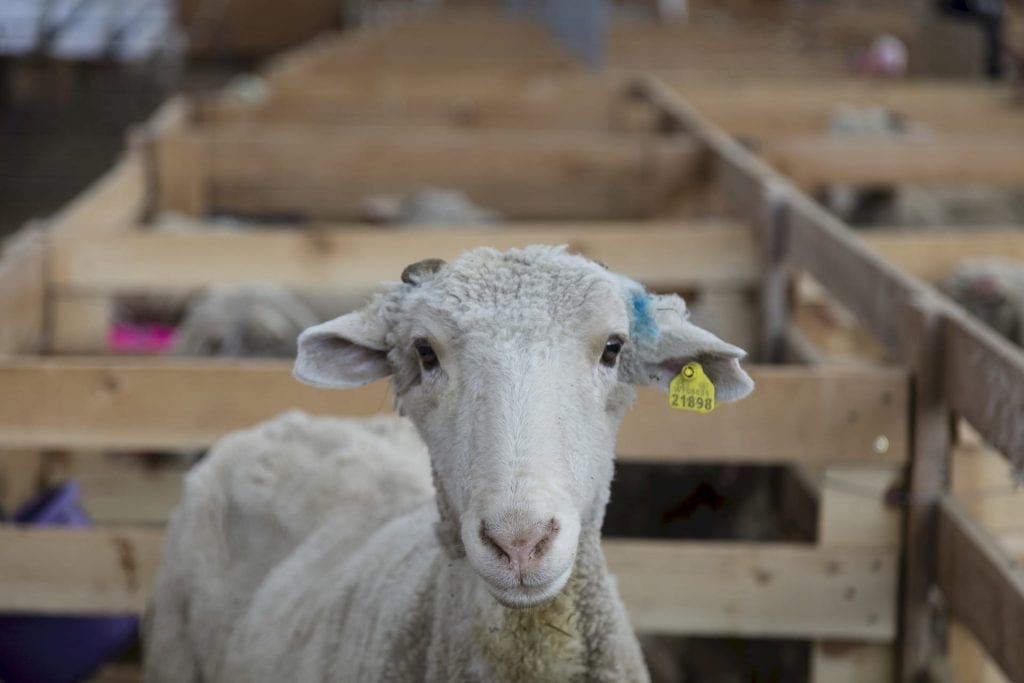 Environmental Contamination
Scrapie prions contaminate the environment for decades, even centuries in some cases. Asymptomatic animals can shed prions for years. Prions can adhere to metal objects, thus increasing their ability to survive. Options for disinfection of equipment and the environment remain limited, at best. Prions on dust particles can travel on prevailing winds, leading to contamination of nearby pastures or pens. Predators and scavengers also act as fomites to transmit prions to new areas. Prions pass through these animals unchanged.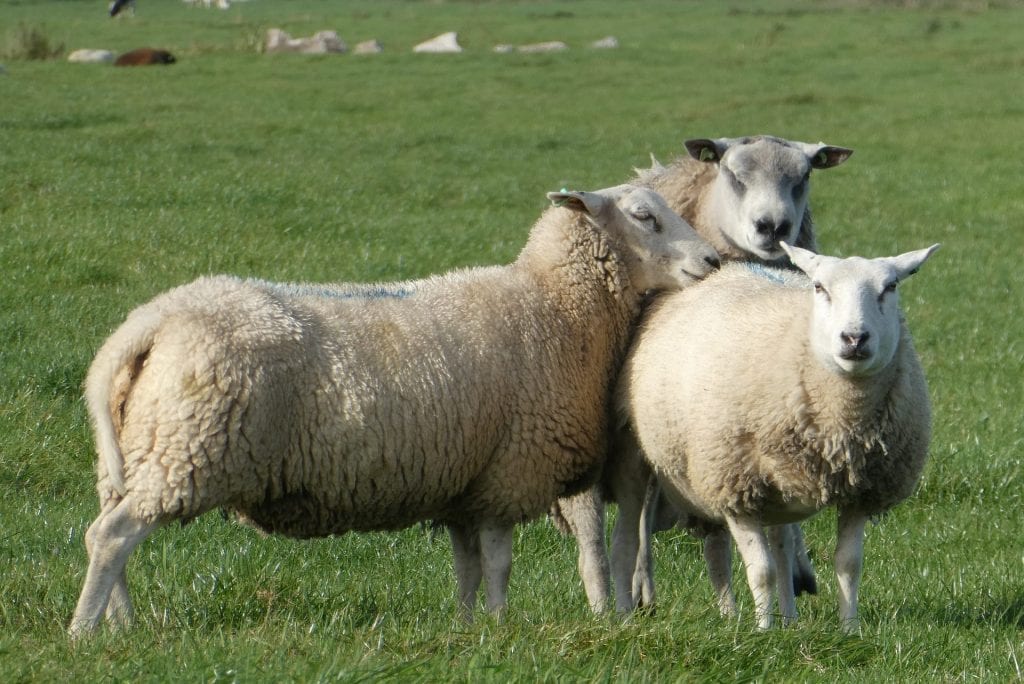 Genetic Selection
Efforts to remove genetically susceptible sheep from the US flock has been successful. There are three codons that imply genetic resistance to scrapie. Sheep with alanine (A) at codon 136 are resistant, while sheep with valine (V) are more susceptible. Sheep with histadine (H) at codon 154 show resistance, but arginine (R) leads to susceptibility. Codon 171 arginine (R) implies resistance and glutamine (Q) and histadine (H) imply susceptibility.
Now we get to play a bit with genetic combinations. You may have a couple of ewes with attributes that are important to your flock. To increase the genetic resistance of their lambs, you will need to use a resistant ram. The most resistant combination is ARR/ARR for alanine at codon 136 and arginine at codons 154 and 171, respectively. Sheep that are homozygous or heterozygous AHQ or heterozygous ARR are moderately resistant. The least desirable combinations are VRQ/VRQ, ARQ/VRQ and ARQ/ARQ.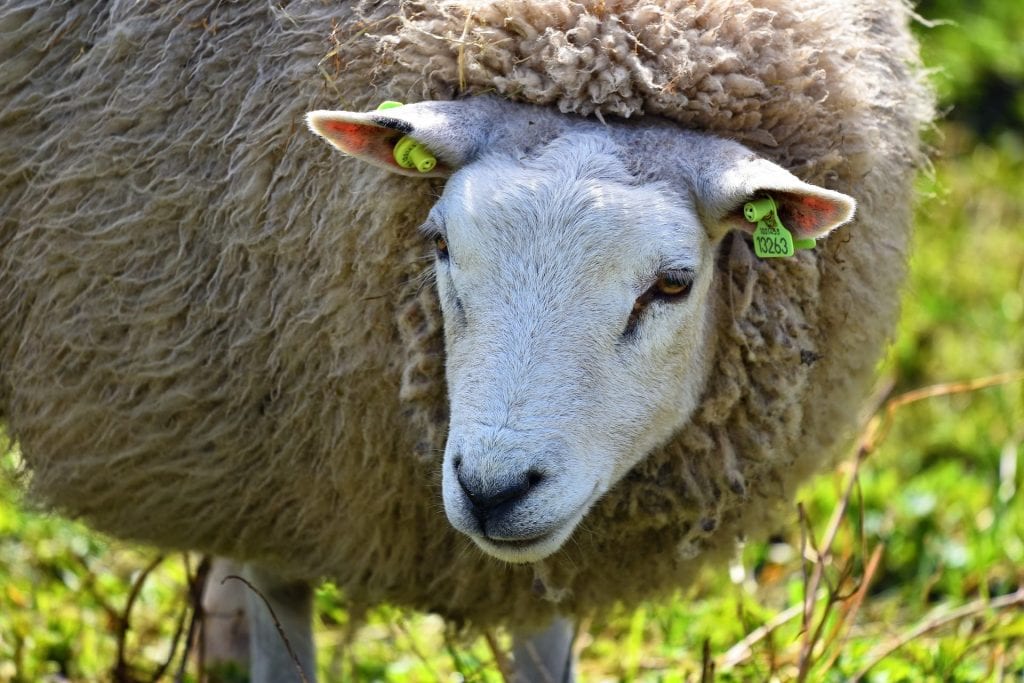 Biosecurity!
As with all infectious diseases, biosecurity remains you best defense for your flock. Maintain a closed flock. If necessary, only purchase new animals from flocks of known negative status. Genetic testing and removal of susceptible animals improves the resistance of your flock. The USDA National Scrapie Eradication Program has dramatically decreased the number of scrapie cases identified in the US.
Our podcast series will wrap up with BSE. Stay tuned!
For more information, please visit: