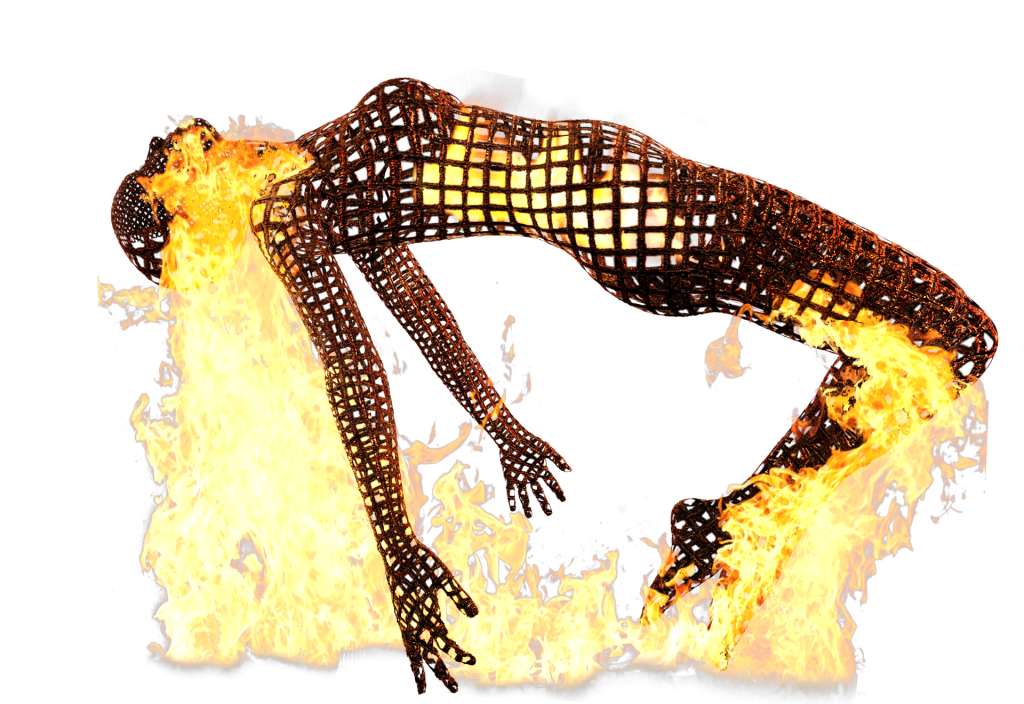 Why Being the Most Powerful Can Be a Weakness
"Thou shouldst say regarding him: 'One having a gaping wound in his head penetrating to the bone, perforating the sutures of his skull; he has developed 'ty,' his mouth is bound, (and) he suffers from stiffness in his neck. An ailment not to be treated.'"
This is an excerpt from the oldest known surgical treatise from Egypt dating Circa 1600 BCE. The Edwin Smith Surgical Papyrus, named after the 19th Century archeology dealer who bought it, remains a remarkable find. Not only is it the oldest of its kind but instead of being based in magic as many of its contemporary documents were, it was grounded on scientific observation. And scientific observation at the time maintained that once you had Lockjaw or Tetanus, you were a goner!
Podcast: Free Audio File
If you prefer to listen to podcasts, feel free to play the audio version of this blog by clicking on the player above.
Podcast: Why Being the Most Powerful Can Be a Weakness
Length: 5 minutes 52 seconds
Written and read by the author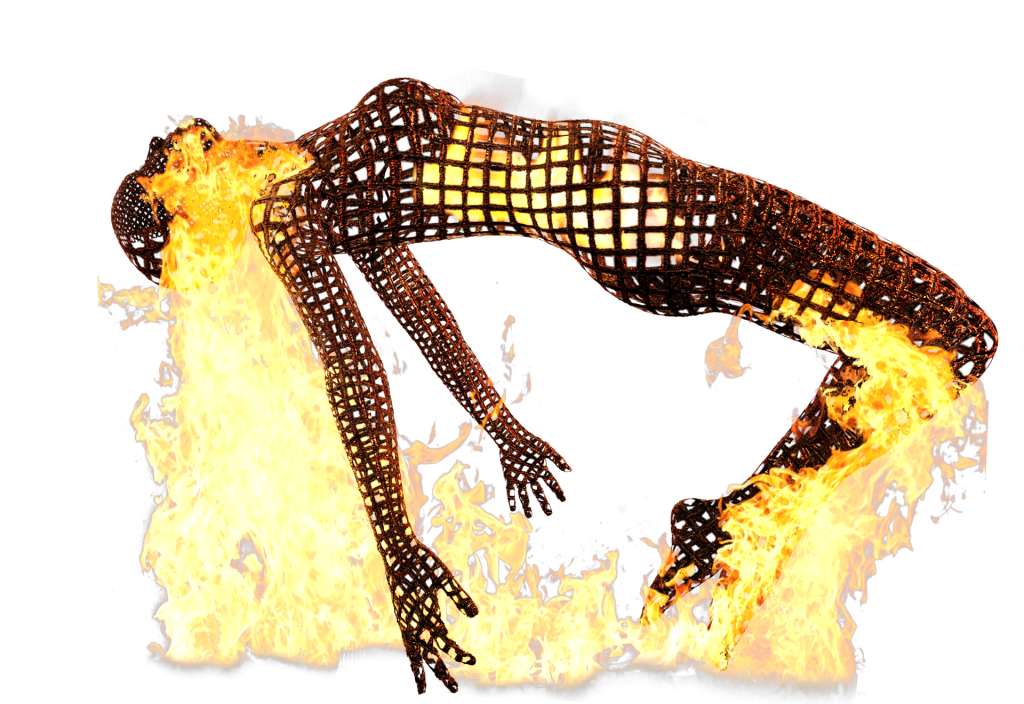 Tetanus Can Break an Individual's Spine
Medicine continued to hold this observation until a vaccine was created and treated soldiers during World War II. However still today, tetanus kills. Thanks to mass vaccination programs, tetanus constitutes a very rare cause of death in the United States. In 2015, only two deaths in the US were recorded. Not every country is as lucky.
Humans are not the only mammal at risk of tetanus. Tetanus will kill ruminants like goats as well. The word "tetanus" comes from the Greek word for tightening. The symptoms of tetanus are horrific as every muscle in your body irreversibly tightens. They call it lockjaw because the toxin has a descending progressive nature meaning that the tightening of the jaw will be one of the first things you notice. The tightening then progresses and descends over the neck, back, and legs. The muscle contraction is so severe that back muscles can break the individual's spine. And a death grimace remains to mirror the horror that they have undergone.
Putting Nanograms of Toxin Into Perspective
Its sister bacterium also distorts the face, but people pay plenty of money to be exposed to the toxin. This is the mechanism of botox. Clostridium botulinum claims fame as the most potent toxin in the world. The WHO reminds us that to kill a human, you only need 2 nanograms of botulinum toxin per kilogram of body weight. Putting that in perspective, one nanogram is one billionth of a gram. Black widow venom requires 900,000 nanograms per kilogram of body weight to kill a human. This is one reason why black widows rarely kill people. They often don't make or inject enough toxin.
Coming in close second to his sister, Clostridium tetani dispatches a human life at 2.5 nanograms per kilogram. This situation occurs well over 200,000 times a year worldwide. That's a lot of death. Due to vaccination protocols, the US averages less than 50 affected people per year, and with proper treatment, most survive. Like we said, in 2015, only 2 people died.
Vaccination Timing for Goats, Humans, and Dogs Varies Widely
When we think about vaccines, modified live viral vaccines typically provide protection for years. This is not true for toxoid vaccines. Within four months the antibody levels drop significantly. It is a steady and fast decline after that. "But wait," you say, "I only need a tetanus shot every ten years."
Correct. Our strengths are our weaknesses and potency is the Achille's heel of tetanus. The scant number of memory B cells remaining after 9 years post-vaccine exposure provide trace antibody levels, inactivating the toxin with ease. This is why you can get a tetanus shot every ten years. Before we jump to the conclusion that goats also need a tetanus vaccine every ten years, remember that wide species variation remains. Dogs, for example, are highly resistant to the tetanus toxin. As a result, we never need to vaccinate them, and tetanus diagnosis is rare in canines. On the other side of the scale are goats and other ruminants with a high sensitivity to the toxin. They require frequent vaccination.
Goat Vaccine Protocols
The core vaccine for goats known as CDT covers Clostridium perfringens types C and D and Clostridium tetani toxin. Vaccinate kids at 5 – 6 weeks of age and booster them 3 to 4 weeks later. Adult goats should be annually vaccinated, typically 30 days before the breeding season. For does of unknown vaccine status, once settled, vaccinating them 30 days before kidding can help ensure that antibodies are transferred in the colostrum. Since Clostridium perfringens generate large quantities of toxin, tetanus risk is higher with a goat lifestyle, and they are sensitive to tetanus, annual vaccination is recommended in goats. In our next podcast, we will tackle rabies vaccines in goats.
Goat Vaccine Protocol
Kids

5-6 weeks of age
Booster again 3-4 weeks later

Adults

Vaccinate annually (30 days before breeding season)
References and Additional Reading
ALABAMA A&M AND AUBURN UNIVERSITIES. (2007, March). Enterotoxemia (Overeating Disease) in Sheep and Goats. Retrieved November 9, 2018, from http://www.aces.edu/pubs/docs/U/UNP-0089/UNP-0089.pdf
Arachnoboards. (2009, April 29). How potent is a Black Widow's venom???? Retrieved November 9, 2018, from http://arachnoboards.com/threads/how-potent-is-a-black-widows-venom.161579/
Attar, A. (2018). ChemNote: Cyanide Poisoning. Retrieved November 9, 2018, from https://www.chemsee.com/commercial/food-poisons/resources/chemnotes-food-poison-detection/cyanide-poisoning/
CDC. (n.d.). The Pink Book: Course Textbook - 13th Edition. Retrieved December 23, 2018, from https://www.cdc.gov/vaccines/pubs/pinkbook/downloads/tetanus.pdf Page 341 – 352
European Centre for Disease Prevention and Control. (2017, June 18). Disease factsheet about tetanus. Retrieved December 25, 2018, from https://ecdc.europa.eu/en/tetanus/facts
EXtension.org. (2016, January 15). Goat Vaccination Program. Retrieved November 9, 2018, from https://articles.extension.org/pages/27116/goat-vaccination-program
Microbe Wiki. (2011, April 22). Clostridium perfringens. Retrieved November 9, 2018, from https://microbewiki.kenyon.edu/index.php/Clostridium_perfringens
Rogers, K., & Kadner, R. J. (2018, February 22). Bacteria. Retrieved November 9, 2018, from https://www.britannica.com/science/bacteria/Growth-of-bacterial-populations#ref955453
Wee, K. (n.d.). Relative toxicity of scorpions. Retrieved November 9, 2018, from http://members.tripod.com/~c_kianwee/rpotent.htm
WHO. (2018, January 10). Botulism. Retrieved December 23, 2018, from https://www.who.int/news-room/fact-sheets/detail/botulism
[amazon_link asins='1118553985,1935660020,0199946647,130526892X,1607951789' template='ProductCarousel' store='vetzone-20' marketplace='US' link_id='aa3e86be-ce1c-11e7-ae16-0944a45c35a3']