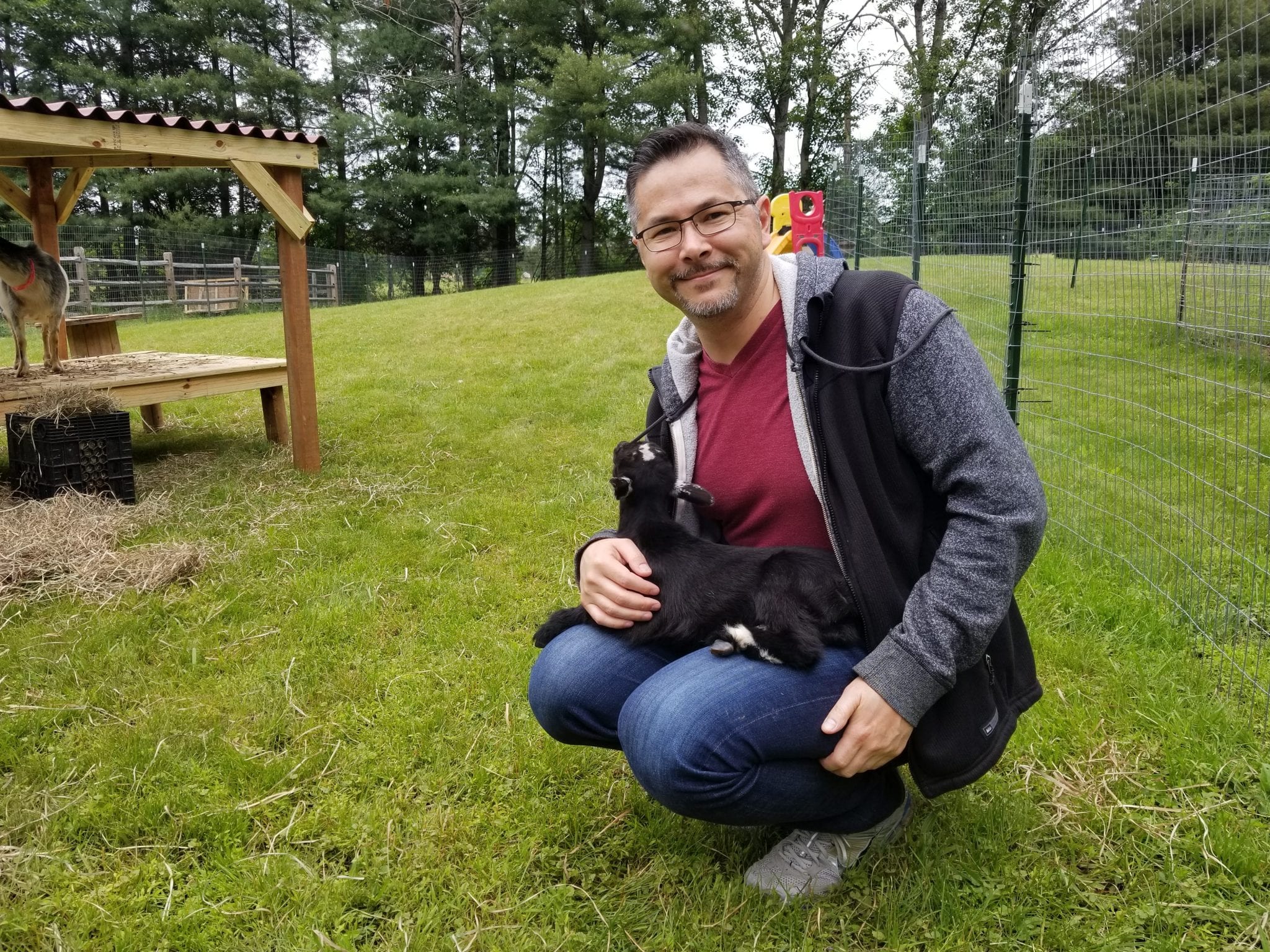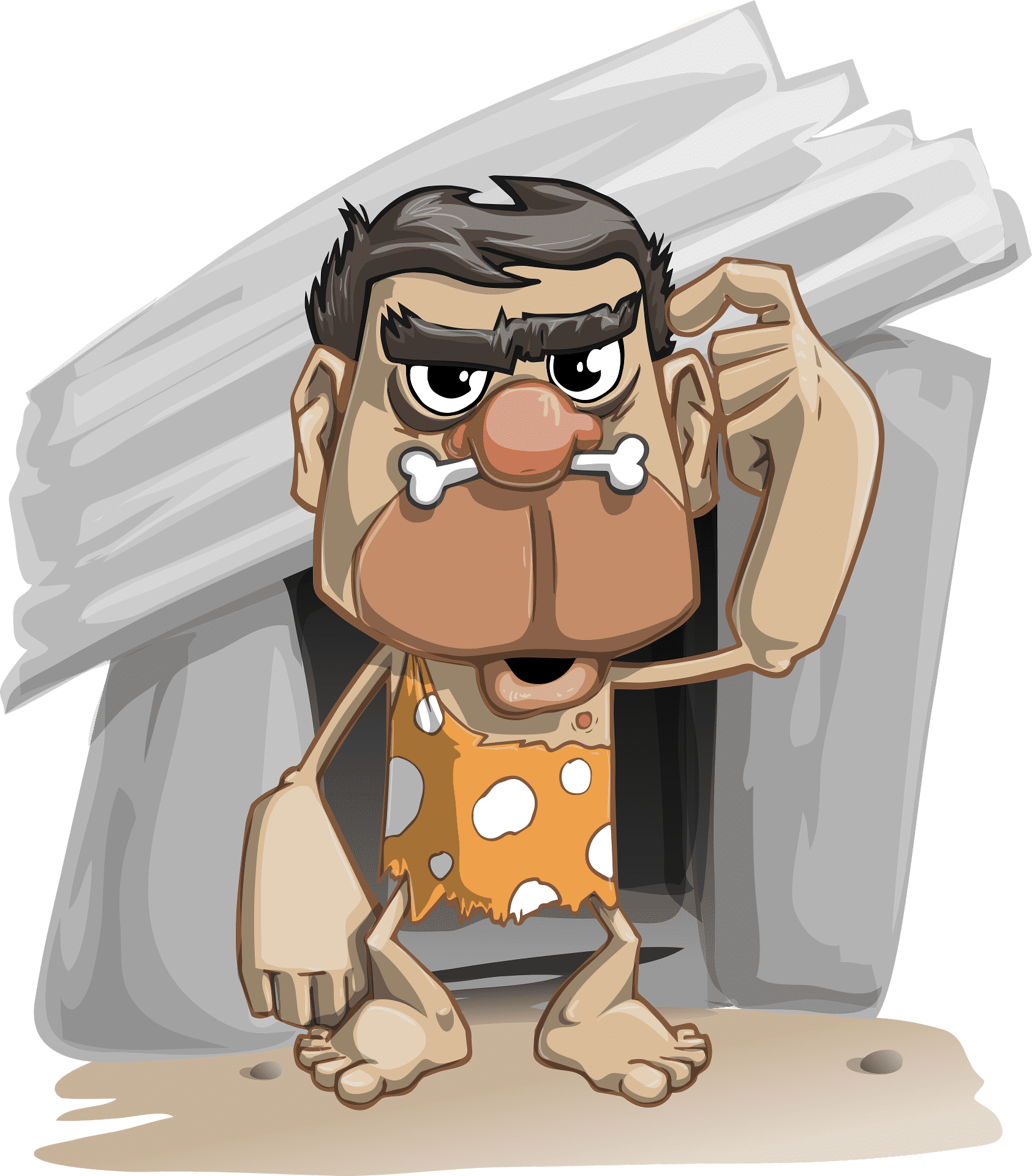 Goats are awesome!
Are goats man's second best friend? They certainly hold the qualifications. In addition to companionship, they have been providing resources to humans for thousands of years.
For at least 15,000 years dogs have supported man emotionally and as a work companion. At some point roughly 5 thousand years later, a Paleolithic man said to himself, "Grog, me thinks this hunting-gathering thing is getting old." Thus, the domestication of plants and animals began. Goats may have been the first of these animals domesticated in Mesopotamia, followed quickly by sheep. At this point, whether Grog knew it or not, he had now moved civilization into the Neolithic Period.
Podcast: Free Audio File
If you prefer to listen to podcasts, feel free to play the audio version of this blog by clicking on the player above.
Podcast: Why We Love Goats!
Length: 4 min 47 seconds
Written and read by the author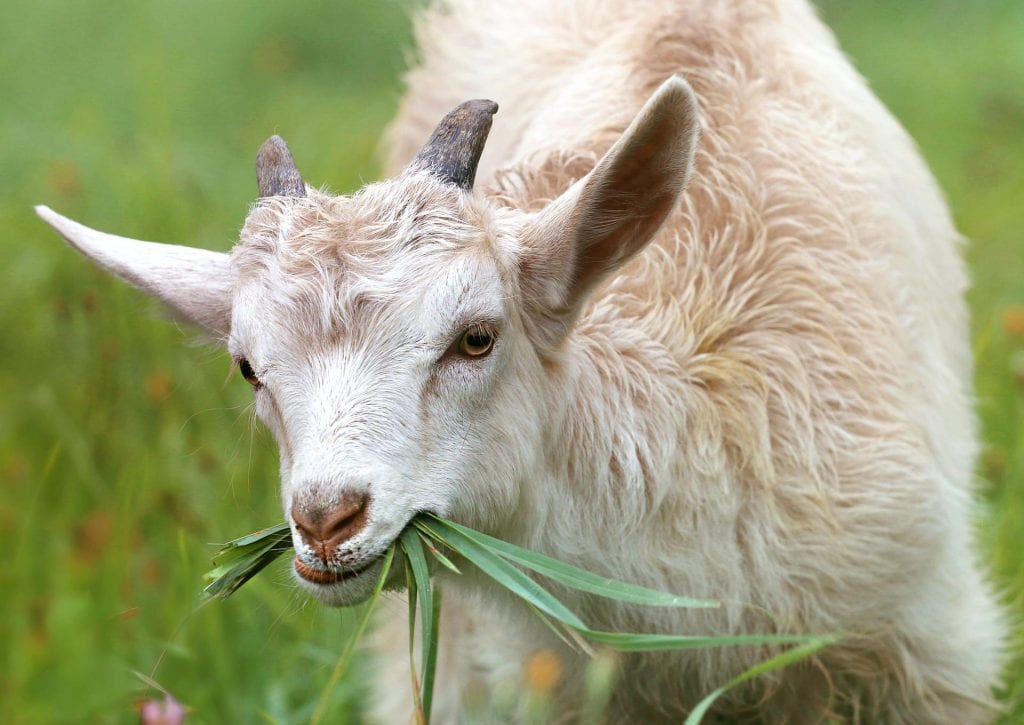 Goats are ruminants.
Just as Grog might have used his goat herd, today we see three common uses: dairy, meat, and fiber. Typically breeds fall into one of these use categories and from the original two species of domesticated goats. The Bezoar goat, Capra aegagrus provides the genetic basis for most all goat breeds. The Markhor, Capra falconeri, begets Angora, Cashmere and Damascus goats. We now have over 200 different breeds across the globe. They vary not only in use but in size, ranging from 20 to 250 pounds.
We place goats into the scientific classification of the Family Bovidae, a fact that Grog likely appreciated. Being a member of this family means that, like cows, bison, sheep, and antelope, goats have a ruminant digestive system. This means they have a stomach with four compartments and a complex digestive system over 100 feet in length which can process plants that most other animals cannot. This allowed for a wide range of dietary options for the unknowledgeable first goat herder. Despite this dietary versatility and the reputation for eating virtually anything, several plants species kill goats if consumed.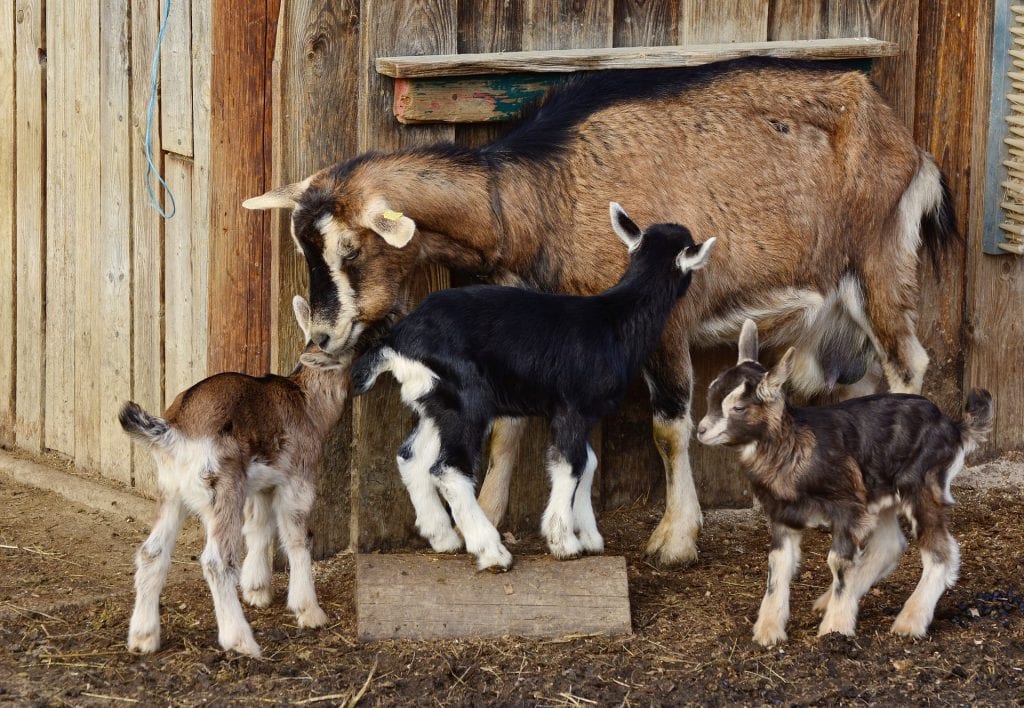 Twins and triplets are common with goats.
Goats perform "top-down" grazing which makes them tidy. They browse and nibble plants from the top and dislike eating too close to the ground. This uniform grazing might entitle them as the first lawnmower.
Their reproductive cycle was as valuable then as it is today. Most goats reach sexual maturity around six months of age and have a short gestation duration or pregnancy of just five months. Near the equator, where goats cycle throughout the year, they can sometimes kid twice annually. Goats are also known for a frequency of delivering twins, and even triplets. This scenario makes it easy for you to multiply your flock while feeding your family.
While Neolithic man primarily appreciated goats for their meat, leather, and fiber, I can't help but imagine that he must have relished in their inquisitive and whimsical nature. Likely, these attributes frustrated him as well with their ability to open doors, escape fencing, and climb almost anything. We witness these attributes in the antics of the satyrs, mythologic half-man, half-goat spirits who accompanied the god of wine and good times. Goats held important associations with Sumerian, Greek, and Chinese gods. In Mongolia, a goat deity is associated with peace and good.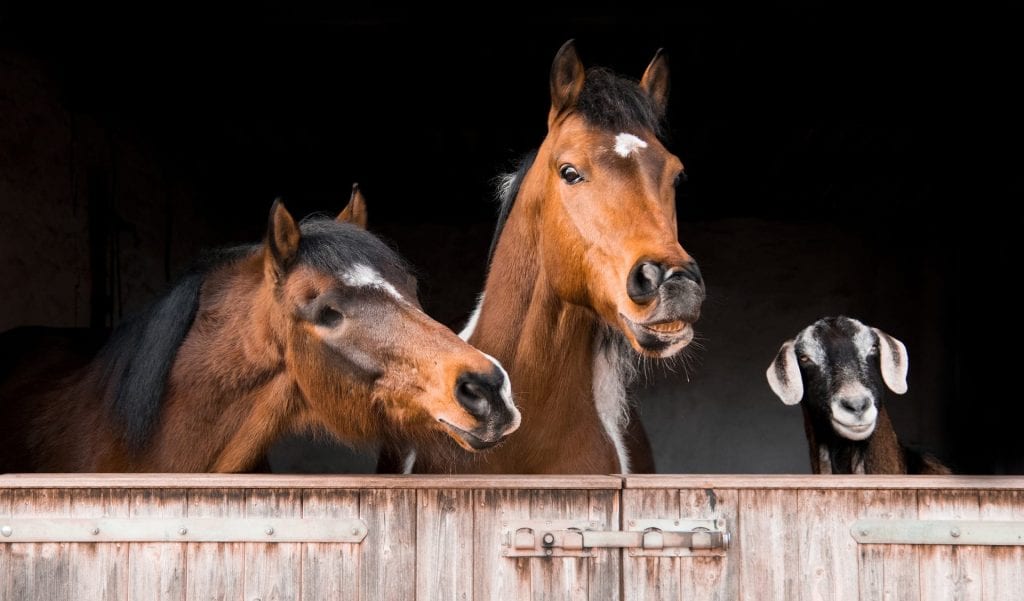 Goats are horse's best friends
The emotional connection that goats provide should not be overlooked. Not only do humans find them calming but so do horses, specifically thoroughbred racehorses. Keeping goats in anxious horse's stall has been done for centuries and even the famous Australian racehorse Black Caviar had a best goat-friend named Billy. I have provided the link to the story of Buttercup, the rescued goat who in turn rescued the competitive show horse Coaster from anxiety. Their pictures will warm your heart.
https://www.dailymail.co.uk/news/article-4171892/Horse-given-goat-best-friend-calm-nerves.html
So, goats have been feeding us, clothing us, and befriending us for thousands of years. It is no wonder why they remain a popular backyard livestock choice. In this podcast series, we will cover how to protect this bond through husbandry tips for them and safety tips for us. Anytime, humans and animals interface, there are risks on both sides.
References and Additional Resources
[amazon_link asins='1118553985,1935660020,0199946647,130526892X,1607951789' template='ProductCarousel' store='vetzone-20' marketplace='US' link_id='aa3e86be-ce1c-11e7-ae16-0944a45c35a3']